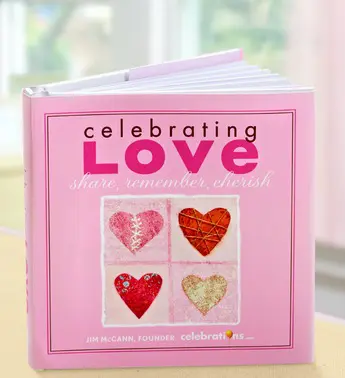 Think you know everything about matters of the heart? Guess again! There's a lot more to that weak-in-the-knees feeling you get every time you lay your eyes on that someone special. To honor the arrival of Valentine's Day, here are some little-known fun love facts, excerpted from the exclusive 1-800-Flowers book, Celebrating Love: Share, Remember, Cherish from founder Jim McCann. You'll never look at your love the same way again!
Fun Love Facts
Being in love produces the same physiological responses as fear: pupil dilation, sweaty palms, and increased heart rate.
Men who kiss their wives each morning live five years longer than those who don't.
Medical experts suggest you are more likely to catch a common cold by shaking hands than by kissing.
Love and marriage are boosts for your health, so much so that one doctor admitted that if a new drug had the same impact, virtually every doctor in the country would be recommending it.
According to research, love at first sight is not just a fairy tale. If a person is in the right emotional frame of mind, it can take as little as 30 seconds to fall in love. Physical appearance tops the list for attraction, but a desire to know more about the person is another factor. Interestingly, men fall first but are usually the most fickle, a sign that it is possible to fall in love with more than one person at a time.
Which fun love fact is most surprising to you?