Thanksgiving Games for the Family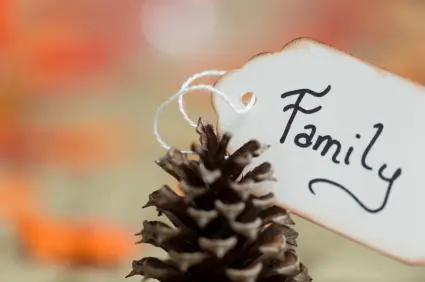 With work and responsibilities keeping everyone busy throughout the year, it's not every day your entire family gathers over one table to share some great food and conversation. That's why Thanksgiving is the perfect day to spend time with your loved ones and create some fun new memories. And what better way to stir up some excitement than by enjoying Thanksgiving activities and games together? Here are some great ideas that will bring the family closer … and make those stuffed bellies roll with wild laughter!
Thanksgiving Trivia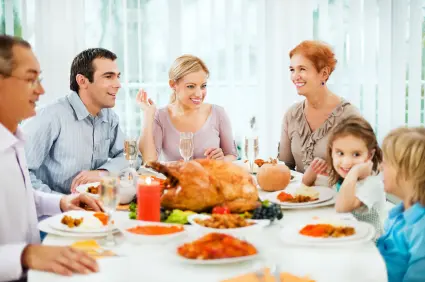 Before the party, write Thanksgiving trivia questions on a stack of index cards. (Remember to write the answers on the back of each card too!) On Thanksgiving Day, split the family into two teams as evenly as possible. Each team takes turns answering the trivia questions, and an official scorekeeper keeps track of how many questions each team answers correctly. The team with the most points wins! Tip: To get the kids in on the action, you can create trivia cards for them too.
Pie-Baking Contest
Since everyone loves to bake something for the hostess, why not hold a friendly competition to see which family member can make the most creative Thanksgiving dessert? Ask at least five of your guests to cook up the craziest pie they can think of and bring it to your Thanksgiving get-together. After dinner, have everyone taste each pie and vote on their favorite.
Family Football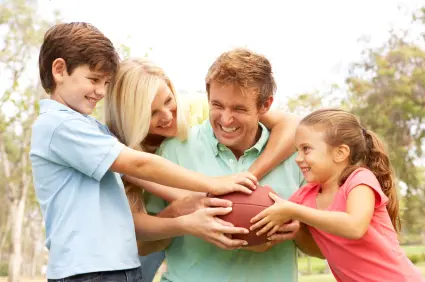 Thanksgiving and football go together like turkey and gravy. But instead of sitting on the couch and watching the game, head outside with the family and start a match of your own. To create teams, pick two captains or pit parents against kids, guys against girls … whatever adds extra excitement to the game!
Kids' Cookie- or Cupcake-Decorating Challenge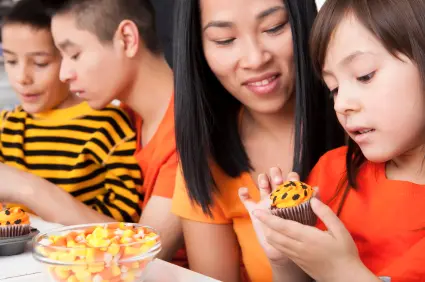 Set up a station with unfrosted cupcakes (or sugar cookies), Thanksgiving-colored frosting, and various dessert toppings. Have all the kids channel their inner pastry chef and decorate their own treats. When they're done, take photos of each child with his or her creation. Then, upload the photos onto your computer and print out individual "Thanksgiving Cookie Decorating Champ" certificates for each kid using their photo. Helpful hint: Prepare the certificate template on your computer before Thanksgiving. That way, on the big day you can simply upload the photo and print the certificate within seconds!
Thanksgiving Stand-Up Comedy Show
Before the holiday rolls around, ask your guests to prepare their favorite Thanksgiving jokes. ("What kind of music did the pilgrims like to listen to? Plymouth Rock!") On Turkey Day, after everyone has gobbled up their first and second helpings, have your comedians take turns reciting their jokes in front of the whole family. Make your night of hilarity official: Set up a karaoke machine in the center of the living room and arrange the audience's seats around the mic.
What other kinds of fun Thanksgiving activities do you and your family love to do?