We know it's a lot of work to become the teacher's favorite student but these gifts make it look seriously easy. Sharpen your pencils and get ready to take some notes on our favorite gift picks!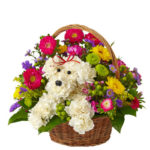 1. Teacher's Pet
It's the first day of school and everyone is going to be on their best behavior, so you're going to have a lot of competition for teacher's pet. Send this adorable a-DOG-able and this year will be a "walk in the park!"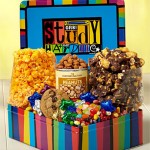 2. The Popcorn Factory Study Hard Deluxe Tin
Trust us. Teachers love snacks as much as the kids in the classroom! With this gift, you'll also proudly announce you "study hard" for each and every exam.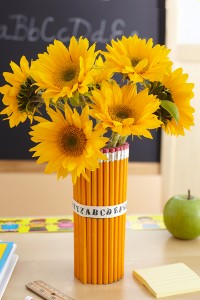 3. DIY Pencil Vases
What you'll need: a cylindrical beverage glass, 20-25 pencils, 5 rubber bands, and flowers.
What you'll gain: endless respect from your teacher for making this super cool DIY pencil vase.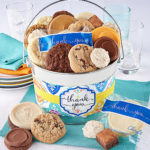 4. Thank You Treats Pail
With a delicious flower pail of cookies, you've just safely secured the most coveted position in the classroom.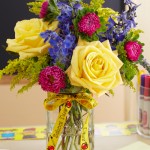 5. DIY Back to School Flowers and Vase
Brighten up the classroom (and your teacher's face!) with a hand arranged bouquet in a reusable vase.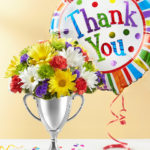 6. Trophy Bouquet
What is better than a trophy recognizing your favorite teacher?
A trophy with flowers inside!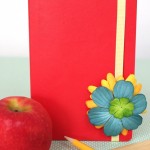 7. How to Decorate Back to School Notebooks with Flowers
Your teacher will love these DIY notebooks, perfect for writing lesson plans and other notes. At this point there is no competition for teacher's pet; you've already clinched that spot.
8. Just to See You Smile Bouquet
Fruit Bouquets always get an A+ in the break-room. And, not only will you impress your teacher/professor but also the entire school staff!