From tulips to chrysanthemums, our series "The Language of Flowers" explores everything from fresh flower care tips to flower symbolism and meaning.
A guide to prom flowers, corsages, and boutonnieres
Proms. Just reading the word evokes visions of celebration. From elaborately themed decorations to the personal touches of coiffed hair and polished nails, each is part of an annual tradition. Plus, proms take months of planning. This means anticipating the selections you'll have to make.
There's the color and style of your gown or tuxedo and deciding what best accentuates your features and skin tone. You can make planning your evening fun and comfortable by talking things over to make choices based on your individual styles.
This includes talking about flowers, their meanings, and what their colors convey. This helps you make choices for your special evening. Now it's time to get started!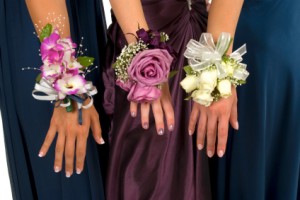 What is a prom corsage and boutonniere?
Corsages and boutonnieres have a long history that started centuries ago in France when people believed that wearing a bouquet on a gown's bodice bestowed protection. Today's corsage became popular over a hundred years ago when young men presented a bouquet to a lady's family as thanks for their date. They'd chose a bouquet's flower to pin to a date's dress.
That tradition led to today's exchange of corsages and boutonnieres at proms. Some teens choose their own, often exchanging them with friends. Another trend is that corsages are worn on the wrist, creating a lovely display while sparing girls' dresses from pins. Boutonnieres continue to adorn a guy's left shoulder or lapel.
The flowers often selected for corsages and boutonnieres are roses, orchids, Peruvian lilies, freesia, carnations, and cornflowers.
Chances are you know that roses are associated with love, especially when they're red. Yellow roses with red tips go well with a new relationship, whereas those that are peach express gratitude. Lavender roses stand for love at first sight and cream roses mean charm — a good choice for anyone seeking a white shade.
Orchids symbolize rare, delicate beauty, with pinks conveying happiness, while the reds mean love and passion. Yellow orchids signify a new life chapter, most fitting for your prom corsage or boutonniere.
Another enticing option is the Peruvian lily that is linked with devotion and strength. This is true for the white variety, while the yellows stand for fun and energy, the pinks share romance, and the red tones send love. Added to their uplifting nature, these lilies are lasting.
How to match the prom corsage to the dress
Regardless of who's making the corsage and boutonniere selections, make sure they pick an arrangement that's right for both of you.
One option is to match the corsage's primary flower with your gown's fabric. Or the color of your dress might match a flower's accents, such as those of orchids and Peruvian lilies. This is especially meaningful when your dress is a shade you've loved for years. Another choice is to pick a flower that's your gown's complementary color. You can do so by consulting a color wheel that shows different ways to create color combination.
"Recent flower preferences have been white spray roses for corsages, and a single Eskimo rose for boutonnieres," says Loreli Scoppettuolo, floral designer at Blais Flowers & Garden Center. "The color choices we're seeing are white, white with blue, and some green."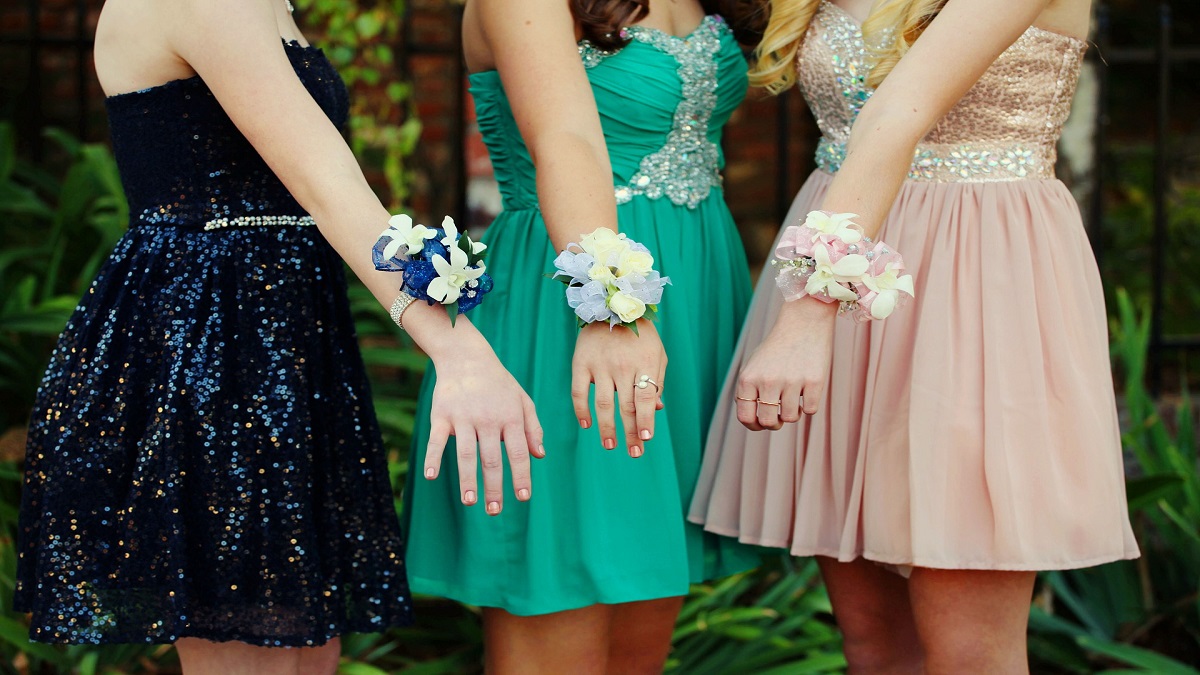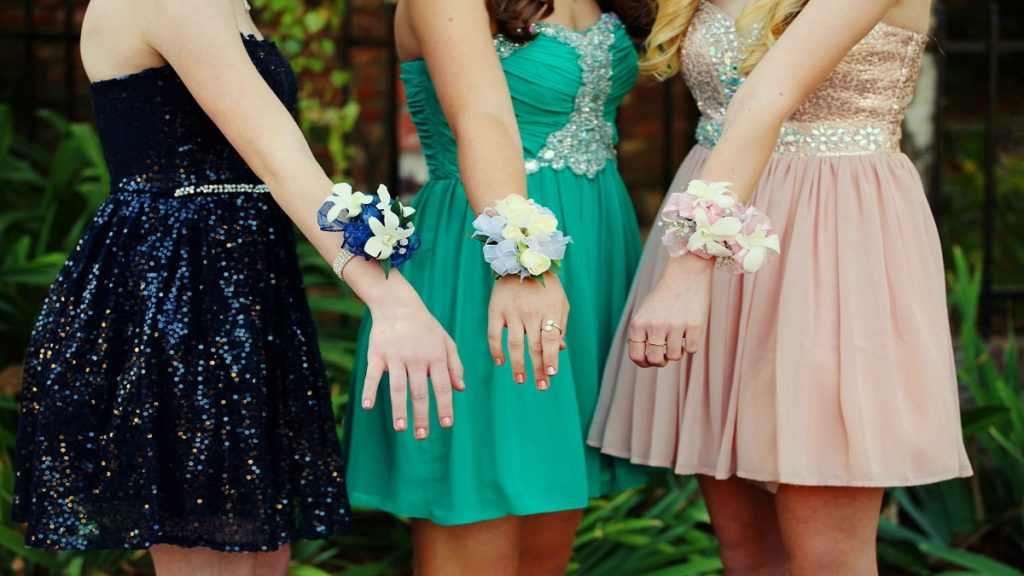 As we present more flowers for you to consider, think about your personality and that of your date. What do you do when you're not planning for a prom? Maybe you're someone who relishes the next adventure, a good book, or time with friends. Guess what? You can select flowers that match your garb and personality.
Freesia adds an appealing fragrance and message of trust to your prom flower options. It comes in an array of colors with one that's sure to please. Perhaps you'd like to have a sprig for your hair. Carnations also have a charming aroma with red shades conveying love, the pinks being bold, and white pointing to talent.
Our next flower is cornflower, also named "Bachelor's Buttons." These naturally blue flowers associated with romance, patience, and resilience are friends to bees and butterflies. These are a perfect second or third color for a corsage or boutonniere.
Now, let's play with greenery, ribbons, and glass accents! The greenery selected can be used to enhance a corsage's delicacy, or to add strength to a boutonniere. Metallic ribbons are an accent that convey energy and excitement, while satin ribbon is alluring. Lace conveys delicacy and crystal bits add light flashes to your fun.
Keep your color wheel selections in mind to make the best choices. Your florist will help you select the right finishing touches.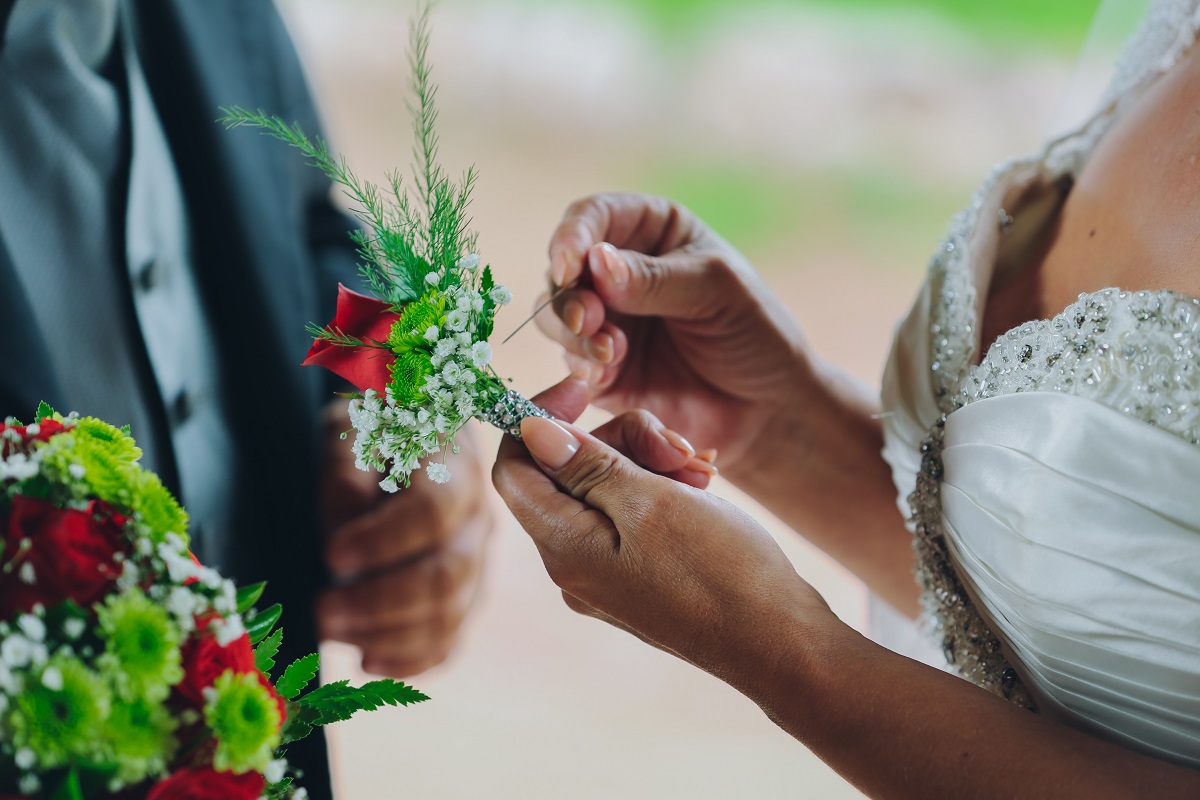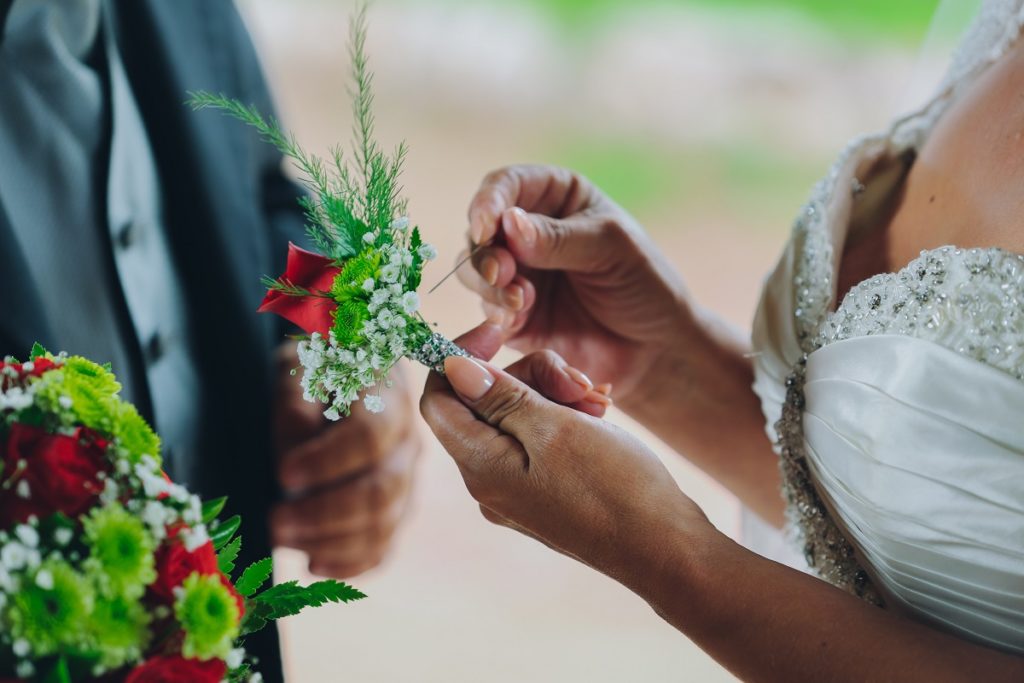 How to match the prom boutonniere with the corsage
Making a boutonniere selection is a little bit easier! The right boutonniere shares some of the design elements seen in the woman's corsage. That might be the main flower, or an accent bloom or ribbon. Of course, the boutonniere is a more modest size than the corsage. Even then, its flowers and accents can be selected to highlight your personality.
Parting prom flower advice
Order your prom corsage or boutonniere way ahead of time. Pick up your arrangements on prom day and place them in the refrigerator so they're beautifully fresh for your special date. Enjoy every moment and the memories you're making. That begins right now as you view all your floral options!
---