No matter how old you are, there are some birthday party themes that will always be classics. Case in point — a Hawaiian luau! So if you can't take the party to Hawaii this summer, bring Hawaii to the party! With these tips on everything from traditional food dishes to creative decor, here's everything you'll need to to create an extravagant luau birthday party.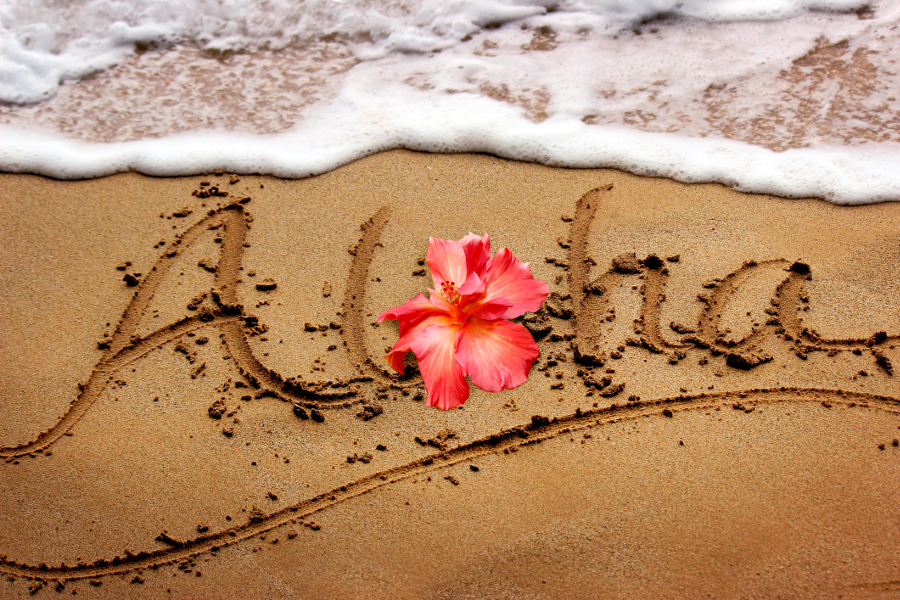 The Menu
Give your guests a taste of what life is like on the islands by updating traditional Hawaiian dishes.
Make Your Own Kabobs
Kabobs are a staple on the main lands of Hawaii and there are hundreds of ways to make them. The day of your party, cut marinated meat into cubes and let everyone create their own appetizer. For guests who prefer more vegetarian options, you can throw a few pieces of fruit on the grill and make tasty fruit kabobs.
Tuna Poke
If you're looking to throw a truly authentic luau, try adding some poke to the menu! Poke, commonly known as fish salad, is a mixture of tuna, salt, soy sauce, inamona, sesame oil, seaweed, and chili pepper.
The Drinks
Mai Tai
Mix together light rum, orgeat syrup, orange curacao, and a hint of lemon and pineapple juice. Then, finish it off by floating dark rum on the top. As perhaps one of the most famous Tiki inspired cocktails, Mai Tai made a special appearance in Elvis Presley's film Blue Hawaii.
Pineapple Mojitos
If guests aren't using hollowed out pineapples as cups, did you really throw a luau party? Put a twist on the classic mojito by serving it in a hollowed out pineapple. As you drink, the pineapple will infuse with the rum, giving your guests a truly tropical sensation.
Captain's Demise
This fun, fizzy drink features spiced rum, blood orange vodka, a splash of Sprite, and just a hint of cranberry juice — so you know it will live up to its name!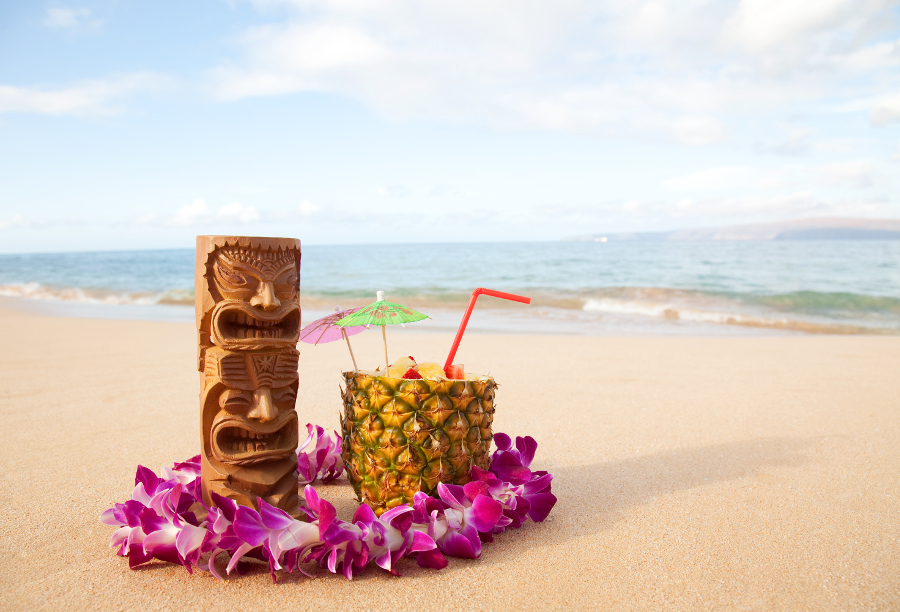 Luau Decor
Incorporating Flowers
Exotic flowers, like orchids, yellow hibiscus (Hawaii's state flower), and lilies will truly transform your home into a tropical oasis. And what's a birthday party without cake? Our birthday flower cake is a fun twist on the traditional dessert. But flowers don't just belong on your table. Leis are a fun way to instantly get everyone in the vacation spirit. While you can always make leis before the party and present them to your guests as they walk in, you can also set up a craft station and let guests create their own.
Get Your Guests Involved
Grass skirts and coconut bras may not be for everyone, but keep the dress code casual with Hawaiian shirts, floral dresses, and flower crowns.
Message in a Bottle
At the end of the night, thank your guests for coming with a sweet and personalized message in a bottle. This break from a traditional thank you note is sure to leave your guests in awe. Plus, it gives them something beautiful and timeless to display in their home.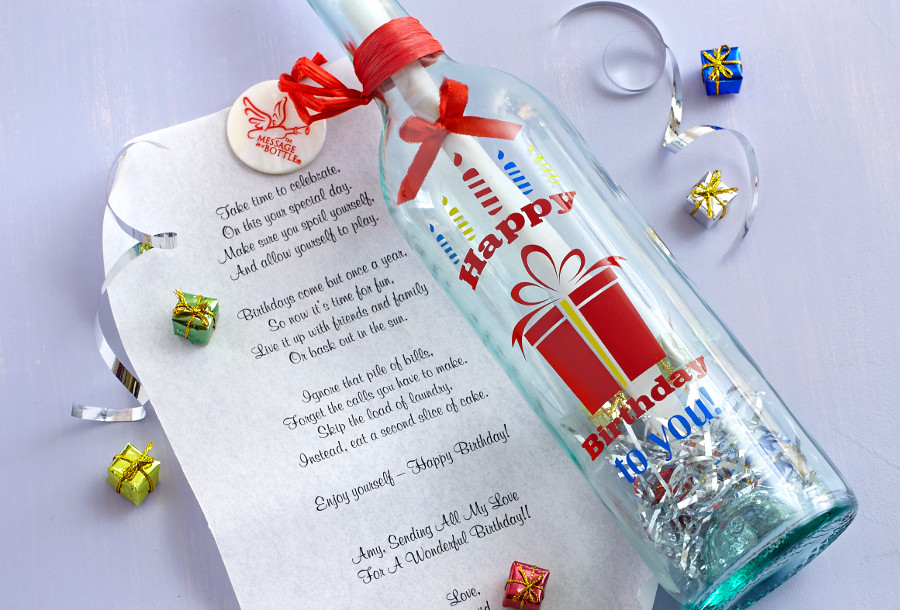 When in doubt, our summer collection has everything you'll need to bring the feel of island life straight into your home!