七夕– Valentinstag – Valentine's Day — Día del Amor y la Amistad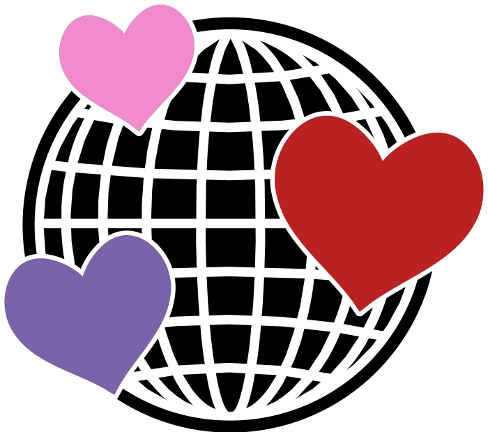 Valentine's Day is a beautiful holiday celebrated in many countries throughout the world. Although the name of the holiday and date observed may differ, the same spirit of affirming love, friendship, and giving thoughtful gifts remains the same no matter where you celebrate!
The most common Valentine's Day gifts delivered globally are flowers and chocolates. Check out what Valentine's Day is called around the globe, and learn about how each country celebrates this day of love and romance.
Valentine's Day in the United States
In the United States Valentine's Day is always celebrated on February 14th and is a day full of love and appreciation. Valentine's flowers and chocolates are traditional gifts but the holiday has since expanded to all kinds of gifts that loved ones will enjoy. The holiday is not just for romantic gifts for your sweetie, but has also become popular for gifting to mothers, grandmothers, friends, and more. A popular tradition for children is to give each other little Valentine's Day cards to show their friends how much they care.
Qixi Festival in China
In China, the Qixi Festival, or 七夕, falls on the 7th day of the 7th month of the lunar calendar. On this day, couples share expressions of love through exchanging flowers, chocolates and other romantic gifts and gestures. This year it will be celebrated on August 2nd. As the legend goes, Qixi Festival marks the one night per year that star-crossed lovers Niulang and Zhinu can spend together, having been separated by Zhinu's disapproving mother, and the queen of heaven, in a tale rooted in astronomy.
In addition, February 14th is also considered a day for celebrating love, where many Chinese take another opportunity buy gifts for friends and lovers.
Valentine's Day in the United Kingdom
There are few differences between Valentine's Day celebrations in the United Kingdom and the United States. Typically, men will send flowers, sweets, stuffed bears and more to their sweethearts. It is not uncommon for these gifts to be sent to the Valentine's office as a public display of affection. When choosing the perfect flowers to send to your Valentine in the UK, choose red roses to signify true love, pink roses to signify innocent love, or even red tulips to signify a powerful love.
Ystävänpäivä in Finland
The Finns celebrate Friends Day, or Ystävänpäivä on February 14th. It's a relatively new holiday and is more closely associated to celebrating friendship than romance.
Valentine's Day in Australia
Australians celebrate just like the Americans and Britons. This day is characterized by predominantly men sending flowers, sweets, jewelry and more to the person that has captured their hearts' affections.
Valentinstag in Germany
Valentinstag has only become popular in Germany within the last few decades. It is largely celebrated in the same way as in English speaking countries. Love and affection are often celebrated through the giving of meaningful gifts, such as flowers, heart shaped gifts, chocolates and romantic cards.
Valentine's Day & White Day in Japan
The Japanese have two holidays celebrating love and friendship. On Valentine's Day (February 14th), girls buy chocolates and gifts for the boys that have captured their affections. And exactly one month later, on White Day (March 14th), the boys return the favor by giving gifts to the girls.
Valentine's Day & White Day in South Korea
South Korean's celebrate both Valentine's Day and White Day just like the Japanese, with the girls giving gifts to the boys on Valentine's Day and the boys giving gifts to the girls on White Day.
Valentine's Day & White Day in Taiwan
The Taiwanese celebrate both Valentine's Day and White Day as well, however gift giving traditions are the opposite of those observed in Japan and South Korea. The boys send flowers and chocolates to girls on Valentine's Day and the girls send chocolates and gifts to the boys on White Day.
Valentine's Day in India
In India, Valentine's Day is especially popular with the millennial generation and is celebrated in a similar manner as in the US.
Día del Amor y la Amistad in Mexico
Mexican's call February 14th The Day of Love and Friendship, or Día del Amor y la Amistad. It is celebrated in a manner similar to most other countries and is marked by expressions of love through giving gifts and going on dates.
Dia dos Namorados in Brazil
Brazilians celebrate Lovers' Day, or Dia dos Namorados, on June 12th. Similar to Valentine's Day, couples exchange romantic gifts, such as flowers and chocolate. Romantic gift exchanges have also become quite common on February 14th as well.
And let's not forget that Valentine's Day is celebrated in many other countries around the world. Even if there is no local equivalent, many countries celebrate what has become known as International Valentine's Day on February 14th.
February 14th is always a great day to send a gift to a friend or loved one no matter where they are and we deliver flowers and gifts to more than 190 countries.