Though it was only observed by the United Nations for the first time in 1975, celebrating International Women's Day on March 8, has been a time-honored tradition since the early 1900s. And like women, each year's celebrations only seem to get stronger. In 2019, it's estimated that women from over 120 countries will partake in International Women's Day.
If you're looking for ways to join the movement and celebrate the social, economic, cultural, and political achievements of women this International Women's Day, we've got a few suggestions.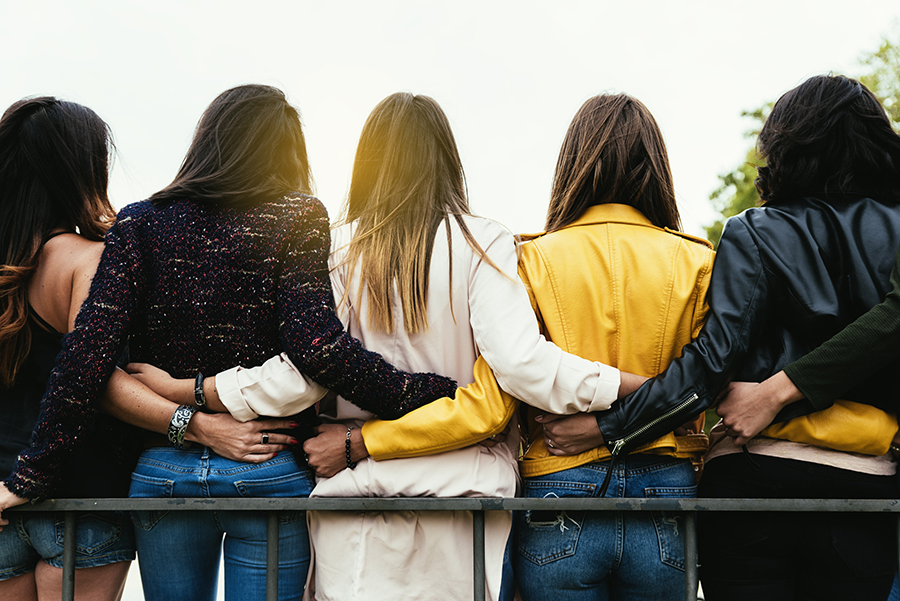 1. Say "Thank You" to a Wonderful Woman in Your Life
One of the major focuses of International Women's Day is togetherness. Whether it's your mom that you talk to every day or a professor you haven't spoken to in years, reach out to a strong woman in your life and let them know how grateful you are for them.
2. Get Inspired
Words of wisdom from strong women around the globe are in anything but short supply. Whether you need a bit of encouragement or want to share these ideas with someone you love, check out a few of our favorite quotes by women, for women.
3. Attend One of the Many Walks
In an effort to bring women of all backgrounds together, International Women's Day is often the date of many walks, gatherings, and networking events. Simply identify what part of the United States (or world) you live in and what town you're looking to attend an event in. From small gatherings of women to thousand-person marches, there's something for everyone on March 8.
4. Get Active on Social Media
Can't attend an event in person? The beauty of social media is that it connects us to people and movements all over the world. This year, make your message heard and connect with others using these popular hashtags:
#InternationalWomensDay
#IWD2018
#PressforProgress
#CodeLikeAGirl
#WomenWhoWow
5. Read One of These Famous Works by Women
Sometimes the smallest gestures have the biggest influence. If you're looking for a more personal way to get involved, start by reading any one of these critically acclaimed books by female authors.
The Handmaid's Tale, by Margaret Atwood
The Color Purple, by Alice Walker
Everfair, by Nisi Shawl
Foreign Soil, by Maxine Beneba Clarke
6. Do Something Kind for a Woman in Your Life
It's true what they say — when women support women, there's nothing we can't do. Here at 1-800-Flowers, we're proud to have an entire line dedicated to International Women's Day, which includes flowers of all kinds that can be sent to the special women in your life. Visit our blog for even more ways to honor the women in your life.
7. Update Your Playlist
Grab your best girl friends and prepare to rock out all day to these girl power anthems.
"Respect" by Aretha Franklin
"I Will Survive" by Gloria Gaynor
"Run the World" by Beyoncé
"Fight Song" by Rachel Platten
"I Am Woman" by Helen Reddy
"A Rose Is Still a Rose" by Aretha Franklin
"Independent Woman" by Destiny's Child
"She's an Eagle When She Flies" by Dolly Parton
8. Wear Violet in Solidarity
Break out your favorite purple shirt this March and get ready to wear it proudly. The color purple has been widely adopted by the women's rights movement, as it's a strong, powerful color that's been known to inspire hope and vision.
9. Spread Kindness
One of the easiest things everyone can do on March 8 (and every day after) is be kind to everyone they meet. It's simple, free, and has the power to change the world!