We know that traditional Mother's Day plans usually include things like brunch or breakfast in bed, but it never hurts to try something a bit more out of the box! Take a minute to ask yourself this – even if you live super close to your state's city, how many tourist attractions have you and mom actually ever seen? If your answer is something like "none" or "not many," treat mom to a day out this Mother's Day and hit up one of these hot spots:
Atlanta
Hello Hot'Lanta! There is so much for our southeast moms to check out in this amazing city – some of our favorite ATL attractions include:
● The World of Coca-Cola – Learn about the history of coca-cola AND get a chance to taste over 100 flavors of coca-cola products!
● The Georgia Aquarium – A must-see for all animal lovers, the Georgia Aquarium offers guests a chance to get up close and personal with some of the city's best marine life!
● SkyView Atlanta – Located right near the World of Coca-Cola and the Georgia Aquarium, the SkyView ferris wheel offers the opportunity to check out amazing views of downtown Atlanta!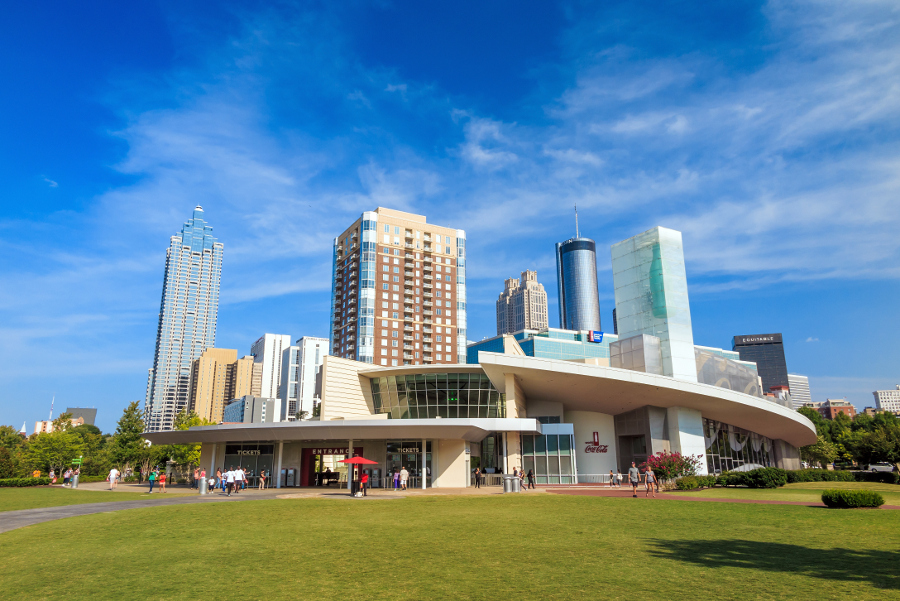 Boston
There is so much history in Boston to see and experience – we're sure you've heard of the Boston Tea Party! Perfect for history buffs and every day tourists alike, visit:
● The Boston Tea Party Ships & Museum – Go back in time and experience what it was like to be a colonist – you can even take a turn at dumping tea overboard just like they did!
● Fenway Park – One of the most popular attractions for both Boston residents and visitors, take a trip to Fenway and see the green monster with your own eyes!
● The Freedom Trail – Visit 16 historic sites on a 2.5 mile trail through Boston! You'll have a chance to check out museums, churches, burying grounds and more.
Dallas
Moms down south know there is so much to love about Dallas, Texas! Some of our favorite attractions in The Big D are:
● The Dallas Zoo – Take a walk on the wild side (literally) and check out some of the city's most amazing animals!
● The Frontiers of Flight Museum – Featuring over 30 aircraft and space vehicles, learn all about the history of aviation!
● The Reunion Tower – Dine with a view or simply get a view of beautiful Dallas at the Reunion Tower!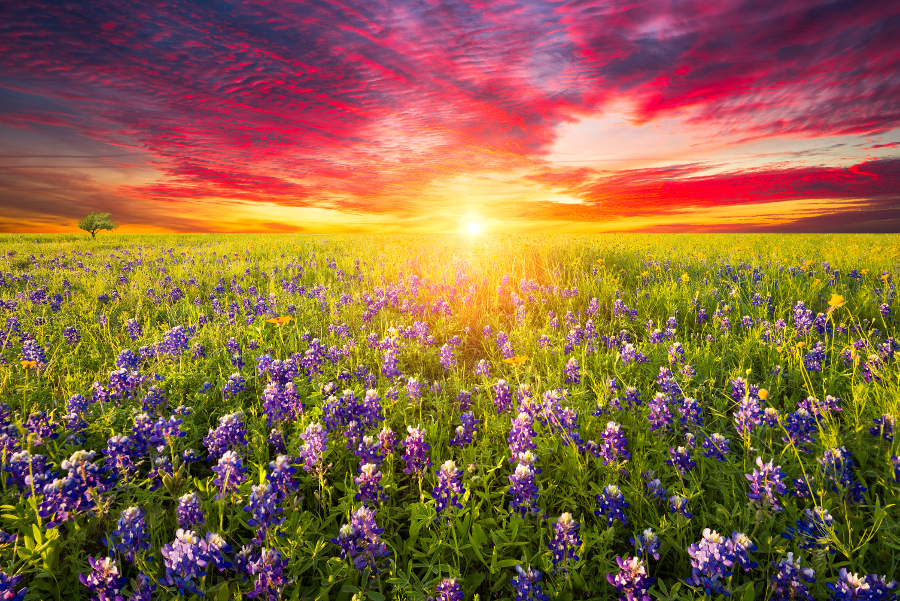 Chicago
Have you taken a picture at "the Bean" in Millennium Park? After you strike a pose, add one of these Windy City hot spots to your to-do list:
● Wrigley Field – Let's go Cubs! All true baseball fans need to visit Wrigley Field at least once, even if it's just to look at the ballpark's exterior!
● John Hancock Observatory – There's nothing more beautiful than the 365 degree view you'll get of Chicago from the John Hancock Observatory on a clear day!
● Chicago Botanical Garden – One of our personal favorites, check out some of the city's most beautiful blooms in one of their many gardens!
Philadelphia
There is tons and tons of history in Philadelphia – history that you may not have even known happened so close to home! For families near Philly, take a trip to either:
● The Liberty Bell – Take your picture next to the iconic Liberty Bell (once known as The State House Bell), which rang in the Pennsylvania State House tower!
● Independence Hall – See where the U.S Constitution and the Declaration of Independence were first officially signed!
● The Philadelphia Museum of Art – Located on Benjamin Franklin Parkway, the Philadelphia Museum of Art is the perfect attraction for art-loving moms – it's one of the largest museums in the U.S!
Los Angeles
For moms on the west coast, there's nothing like a day spent in beautiful LA! As the second largest city in the U.S AND entertainment capital of the world, we bet you could dedicate several days to exploring! Here are three of our favorite attractions:
● The Hollywood Walk of Fame – Located on Hollywood Boulevard and Vine Street, surround yourself by some of the most famous names and snap a picture by your favorite celebrity's star!
● The Santa Monica Pier – From live music to rides, games, an aquarium, shopping and even walking tours, there is something for everyone of all ages to enjoy here!
● Universal Studios – You don't have to be in Florida to enjoy the magic of universal studios!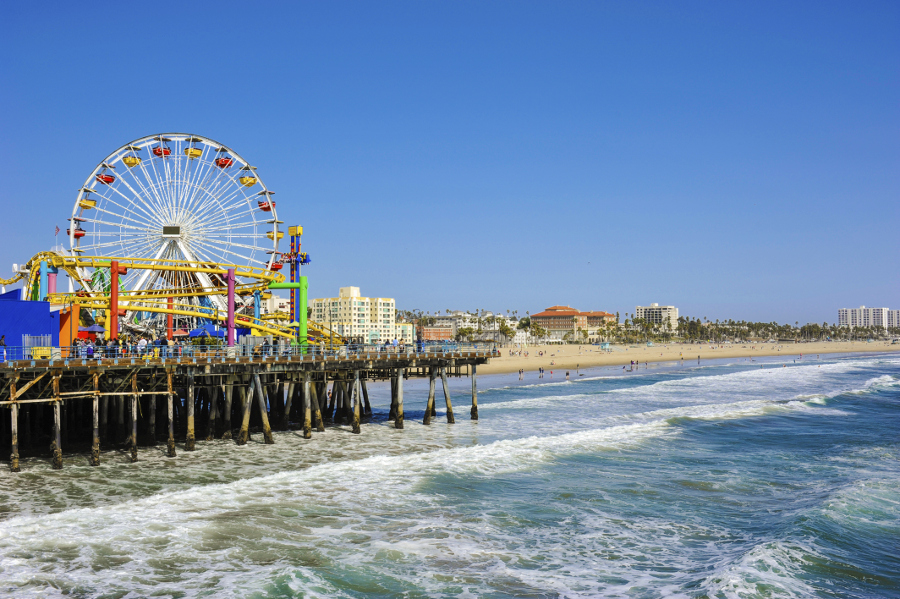 Houston
Also for our Texas moms, we have Houston! Known by a number of names, such as Space City, The Big Heart, and the Energy Capital of the World, Houston offers a number of tourist attractions, including:
● Space Center Houston – With attractions for visitors of all ages, the Space Center in Houston provides guests with an adventure of a lifetime!
● The Houston Museum District – Made up of 19 museums, Houston's Museum District is the perfect destination for history and art lovers!
● The Waterwall – Spend time outdoors by checking out Waterwall Park! Surrounded by beautiful live oak trees, the park is open daily from 8 AM – 9 PM, giving visitors the opportunity to experience nature's beauty during the day and night.
New York
The big apple has something for all kinds of moms – adventurous moms, relaxed moms, beach loving moms, you name it! For those of you with easy access to New York City, we recommend checking out one of the following:
● The Empire State Building – Get a view of New York City like you've never seen before by making your way to the top of the Empire State building!
● Coney Island – Enjoy rides, amusements, the boardwalk, and one of Nathan's famous hotdogs!
● The High Line – Take a relaxing stroll on New York City's historic freight line that runs from Gansevoort Street to West 34th street!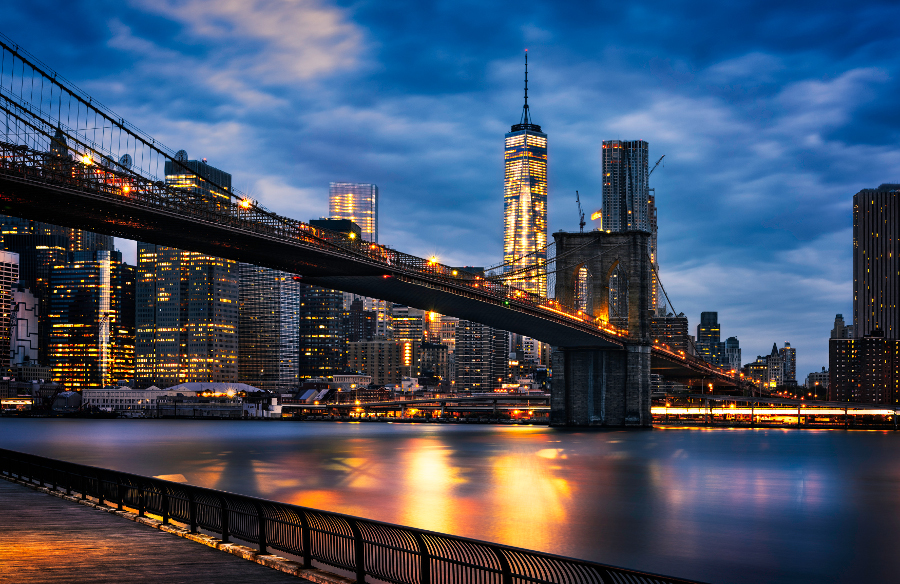 San Francisco
San Francisco, or as many like to call it, the "City by the Bay," has one of the most diverse populations – no wonder there are so many different things to do! We recommend:
● The Golden Gate Bridge – If you've seen it on TV, now see it in real life when you walk from San Francisco to northern California counties!
● Alcatraz Island – Experience the rich history that lies within the walls of one of the most famous federal penitentiaries.
● The Cable Car Museum – After you've had the chance to ride a cable car yourself, visit the museum to learn about how they came to life and to check out some of the most historic cable cars!
Washington, D.C
As the capital of our country, you can just imagine how much of our nation's history and most renowned attractions are available for exploring in Washington, D.C. We recommend starting with:
● The White House – You may not get to see the President, but you can certainly take a tour and go inside the building where all of our nation's leaders have lived!
● Lincoln Memorial – Visit one of the greatest national monuments located in the National Mall, and, if you can, read Lincoln's second inaugural address and Gettysburg address on the wall!
● The U.S Capitol Building – Take an outdoor walking tour or an indoor guided tour and experience the beauty that lies both within and around the U.S Capitol.