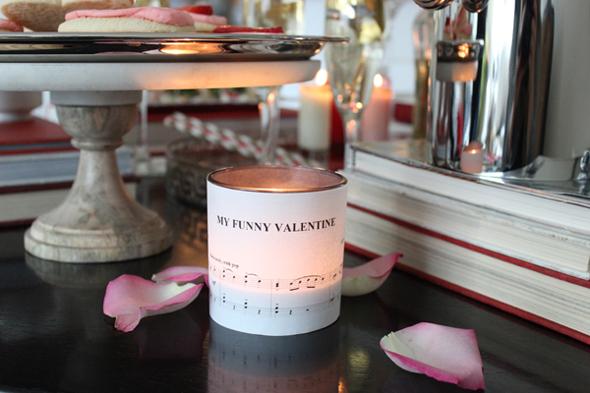 That time of year is finally here! A time of candy hearts, sweet sentiments, and celebration of love all kinds – from friendly to romantic. There are countless ways to celebrate this lovely occasion; whether you surprise a special someone with a Valentine's Day gift, gather your pals for a Valentine's Day themed party or simply mark the occasion in your own unique way, there is no one right way to celebrate.
On the days leading up to February 14, add a festive touch to your days with help from some "lovely" tunes. And of course, what could be more festive than a feel-good song that also has the word "valentine" in the title?! You can even take it to the next level by using the sheet music from your favorite Valentine's Day song and turning it into a candle.
Read on for 16 songs with "valentine" in the title. Did we forget one of your favorites? Make sure to share it with us in the comments!
Lovely Valentine's Day Songs:
1. My Bloody Valentine, Good Charlotte
2. My Funny Valentine, Ella Fitzgerald
3. Valentine, The Replacements
4. My Valentine, Paul McCartney
5. Valentine's Day, Steve Earle
6. Won't You Be My Valentine, Dore Alpert
7. Valentine's Day, Bruce Springsteen
8. My Valentine, Rhett Miller
9. Candy Coated Valentine, Robinella & The CC String Band
10. Valentine's Day, James Taylor
11. Happy Valentine's Day, Outkast
12. March on Down to Valentine, The Radiators
13. Valentine Love, Norman Connors
14. Valentine, Jim Brickman featuring Martina McBride
15. My Valentine, Martina Mcbride
16. Valentine, Willie Nelson