When you've got us in your corner, it doesn't take luck or a pot of gold to throw an unforgettable St. Patrick's Day party. If you're looking to skip the green sea of people that'll be out at bars and restaurants this year, throw a party fit for an Irishman in your very own home.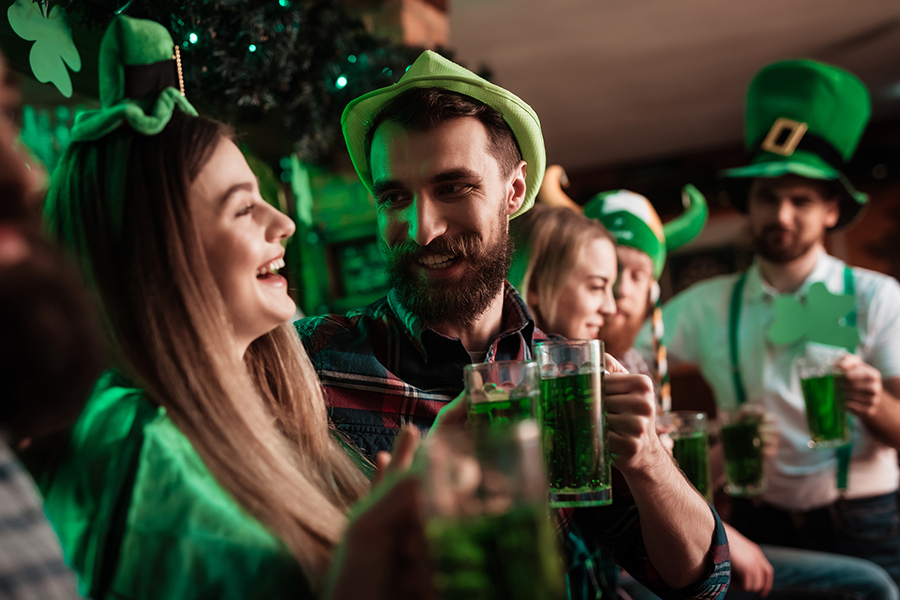 All you need to transform your home into the Emerald Isle is:
All of the Green Decor
From our white and green roses and Lucky Pot O' Gold "green-ery" to shamrock decorations and personalized pub signs, there's no such thing as too much green on St. Paddy's Day. If you're more of the DIY-type, add a personal touch to the day by handcrafting your own St. Patrick's Day floral arrangement.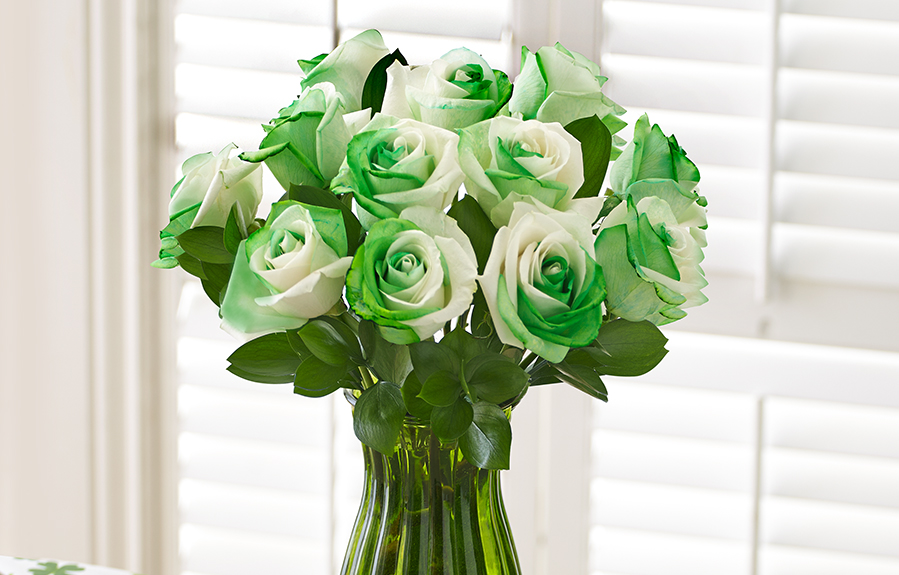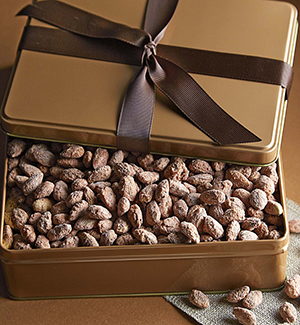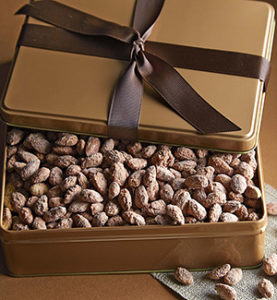 Foods Inspired by the Hills (and Breweries) of Ireland
With the all-day celebrations that occur on St. Paddy's Day, it's important to have plenty of snacks within reach at all times. Guinness flavored almonds and peanuts are a necessary addition to any bar top. For the main course, don't be afraid to go a bit more traditional and serve up a delicious Shepherd's pie, Irish stew, or corned beef and cabbage. Don't forget to also put out green plates, cups, and napkins for everyone to use.
"Milseog"
Trust us, milseog is something everyone likes — yup, it's the Irish Gaelic word for dessert! Once it's time for something sweet, keep the green theme in full swing with green chocolate-dipped strawberries, and leprechaun and four-leaf clover cookies.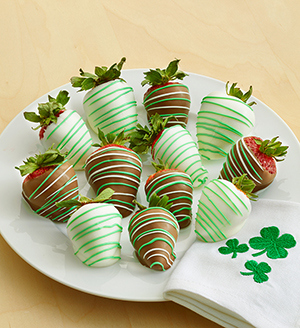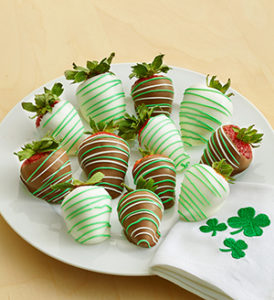 Glassware
If you'll be attending this year's St. Patrick's Day festivities, rather than hosting them, show your guests how much you appreciate their handy work and hospitality with personalized beer or wine glasses.
Wine and Beer
Simply put, no St. Paddy's Day party is complete without an assortment of wine and specialty drinks for your guests to enjoy. With selections traveling to you from as far as the vineyards of Chile, our vast selection of white and red wines means there will always be plenty to go around.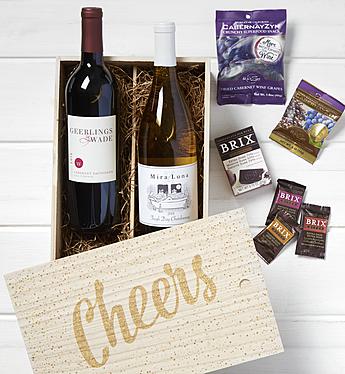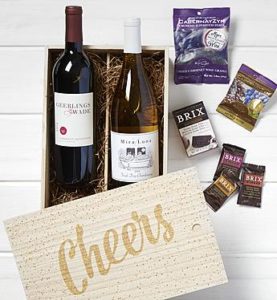 Bar Accessories
If you'll be traveling this St. Paddy's Day, make sure you're always prepared for a spontaneous glass of wine with the help of our on-the-go wine tool kit. And speaking of being on-the-go, add a touch of vintage flair to your outing with this fun "moonshiners" flask, or keep things elegantly classic with a personalized hide-stitch flask.
Incredible Friends to Share it With
When it comes down to it, all you need for an amazing party is great people to spend the day with. Like they say in Ireland, "May the roof above us never fall in. And may the friends gathered below it never fall out."