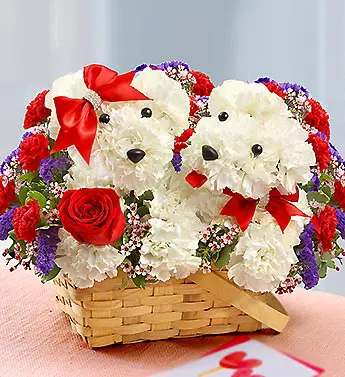 Your Valentine is like no other. After all, that's why you love them! So grabbing any old heart-shaped box of chocolates off the drugstore shelf simply won't do. You'll need something extraordinary—something that's truly original, just like them. But don't worry; hunting down a one-of-a-kind V-Day present isn't as difficult as you think it is. We've already done all the work for you! Here are five unique Valentine's Day gift ideas that will show your sweetheart just how rare of a catch they are!
The pick of the litter
It's not just puppy love; it's something much more than that. It's that feeling you get when you know you've found your pick of the litter—the love of your life! That's what you tell your sweetie when you give them the Love Pup A-DOG-Able arrangement. We bet you've never seen flowers like this before: Two pooches handcrafted from the freshest carnations, roses, statice and waxflower, and all dressed up with rhinestone-studded ribbon. This exclusive basket full of cuteness excitedly yells out, "I really woof you!"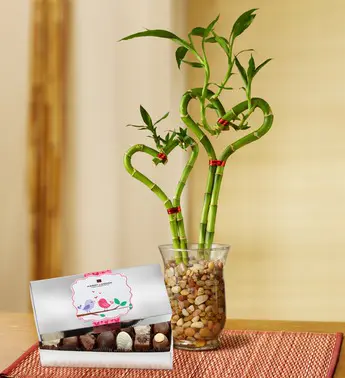 An unexpected token of love
Bamboo isn't exactly the first thing that jumps to mind when you think of Valentine's Day, but this out-of-the-box gift has plenty of qualities that make it just right for the occasion. The plant is known worldwide for its strength and durability, and it's a universal symbol of good fortune. Present your Valentine with the Sweet Heart Bamboo planter—specially trained to grow in a beautiful heart shape—and they'll know that your love will never be broken; it'll flourish forever.
A toast to your one and only
If you're punch-drunk with love, raise a toast to your irreplaceable romance with the fun and flirty Love Potion arrangement. It's filled to the brim with gorgeous red roses, pink calcynia and heart-shaped bear grass, and the fun oversized martini glass can be used for crafty DIY projects well after Valentine's Day. Your special someone is sure to be intoxicated with joy when they receive this exotic libation.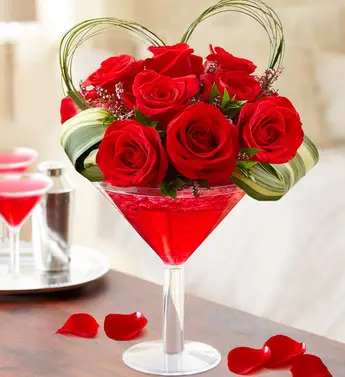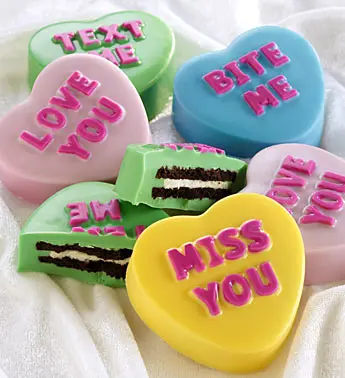 Not your average conversation heart
We all know about those tiny little conversation hearts that are passed around on Valentine's Day. They're a dime a dozen, and their flavor is anything but exciting. Not the kind of message you want to send to your honey! Profess your love in an even bigger and sweeter way with Love Note Conversation Heart Dipped Oreo Cookies. We've coveredAmerica's favorite cookie in deliciously sugary confection and stamped them with a special love note that'll make your Valentine's heart melt.
A new take on flowers
Not really into traditional flower bouquets? Forgo the typical arrangement and opt for a charming Romantic Red Heart Wreath instead. It'll last all year long, and there are countless ways to decorate with it. You wear your heart on your sleeve, and now your darling can display it on their door!