Most holidays are meant to be a show of love, affection and gratitude, but no holiday does it better than Valentine's Day! After the Roman Emperor Claudius II outlawed marriage, Saint Valentine continued to marry men and women in secret. Even then, it was traditional for men and women to exchange flowers on their wedding day, as a sign of good luck and the start of a "blooming" relationship. Today, we continue to celebrate love on February 14th, the day Saint Valentine died, by exchanging flowers, and the more modern chocolates and teddy bears. Think you know all there is about this centuries-old holiday? You may be surprised at these Valentine's Day fun facts!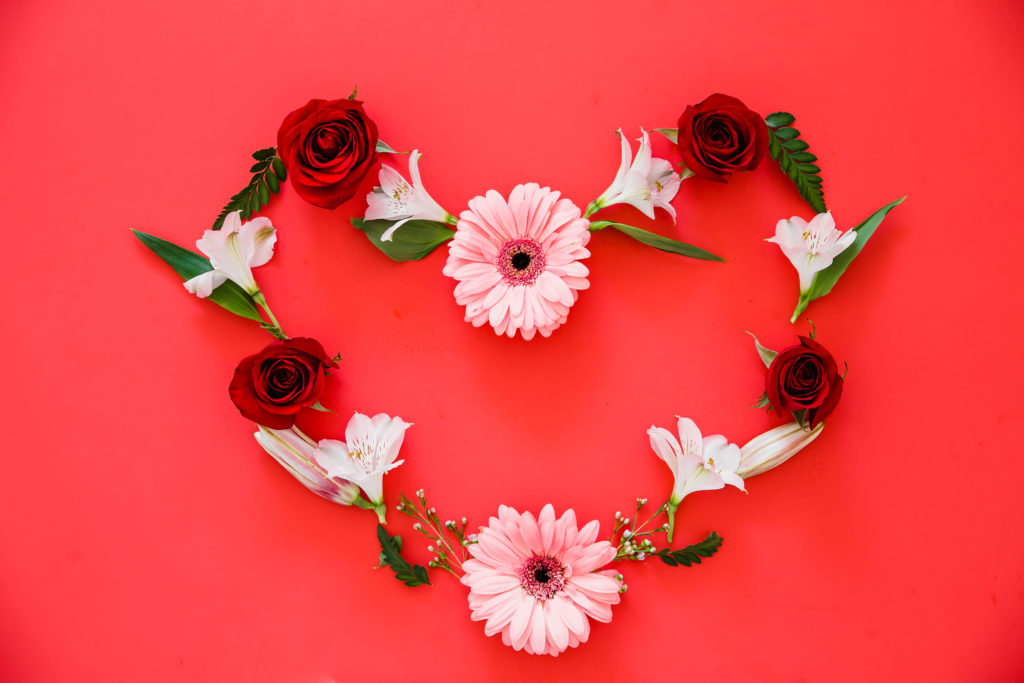 What Are The Most Popular Flowers Ordered?
Have you ever wondered what the most popular flowers for Valentine's Day are? Most people would assume it to be the rose, but there are so many more options to choose from besides that traditional flower. Other popular flower types include lilies, tulips, gerbera daisies, and orchids. Want to mix it up? A variety of flowers arranged in a bouquet is not only trendy, but will make your gift stand out! See more of our mixed flower bouquets for Valentine's Day.
What Are The Most Popular Flower Colors?
Warm tones are always seen as affectionate, and because of this some of the most popular flower colors for Valentine's Day include red, pink & hot pink! It is estimated that this year, fifty-five percent of flowers ordered for Valentine's Day will be red, followed by pink at thirty-five perfect.
Looking for something more on the gentle side? Purple is also a very popular flower color ordered for Valentine's Day making a delightful and unexpected surprise for your loved one. This color is estimated to make up ten percent of flowers ordered.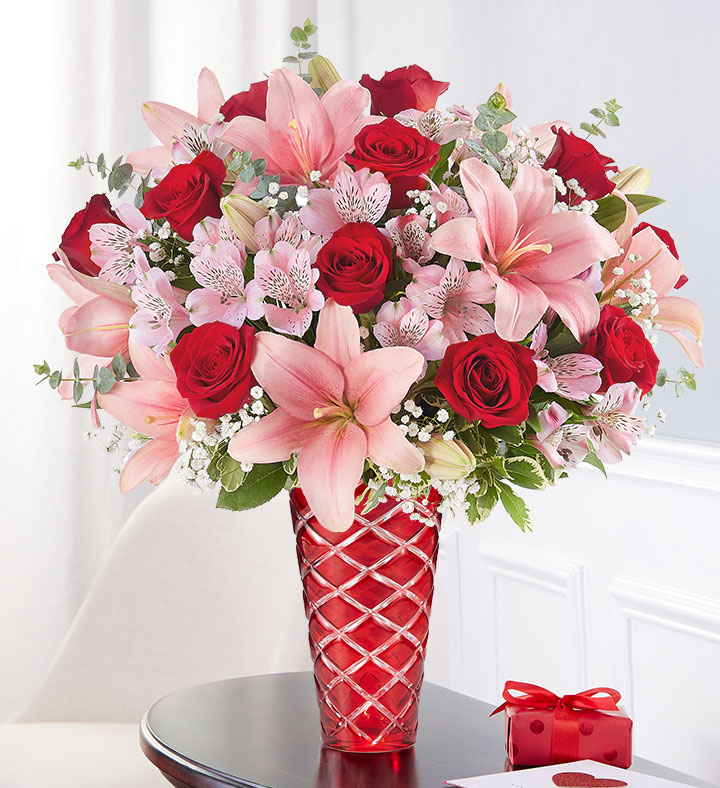 What Do The Colors Of Roses Mean?
Let us help you express yourself and spread your Valentine's Day message with the power of flowers! Flowers, especially roses, have a variety of meanings and interpretations depending on their colors. Check out this list and find the best fit for your Valentine:
It's no surprise that a red flower has a clear message: I love you. Red roses are a tradition at Valentine's Day, so you can never go wrong with sending a dozen (or two or three!) to your love's door.
The color pink tones down the intensity of red but still have a sentimental message. Both loving and adoring, a pink flower speaks softly, "I appreciate you."
Purple tells your love, "I always knew you were the one" in classic, elegant way. This tone feels like a renewed promise of everlasting love!
Looking for a non-traditional take on your Valentine's Day? Try a hot pink flower and tell your love, "I am grateful you are in my life."
For more on the meaning of different colored roses, visit our blog Petal Talk.
What Do Other Popular Flower Types Mean?
Bend the norms with a new flower that your significant other won't be expecting! Check out these other popular Valentine's Day flowers and learn about their special meanings for a new way to express your love.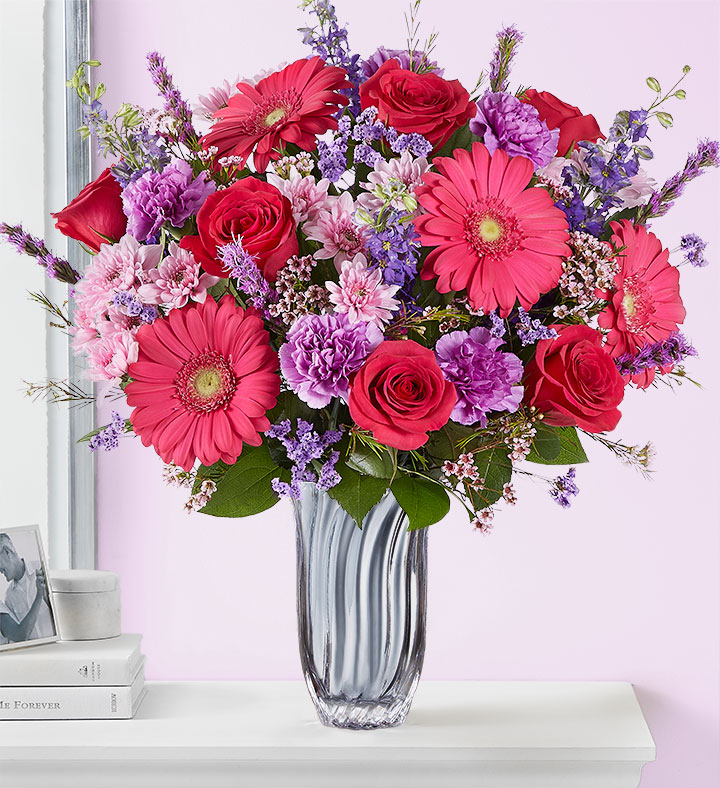 Total Number Of Flower Stems Expected To Sell
Think of a number and then double it. That number is still probably too low! It is projected that as many as 18 million to 18.5 million stems will be sold in 2020 for Valentine's Day. All those flowers and it still only takes one to show how you feel.
Within the 18 million to 18.5 million stems that will sell in 2020, 10.5 million – 11 million of them will just be roses! That's more than 50 percent, easily making it the most popular bloom of the year.
The Best Time To Order Valentine's Day Flowers
It is said that the early bird gets the worm, so it is always better to order early to ensure your gift is delivered in time for the busiest day of the flower season. Gift-givers are encouraged to order before February 2 to get the best offer and biggest selection!
Percentage of Men Ordering Valentine's Day Flowers
Approximately 80% of males are ordering flowers for the occasion of Valentine's Day!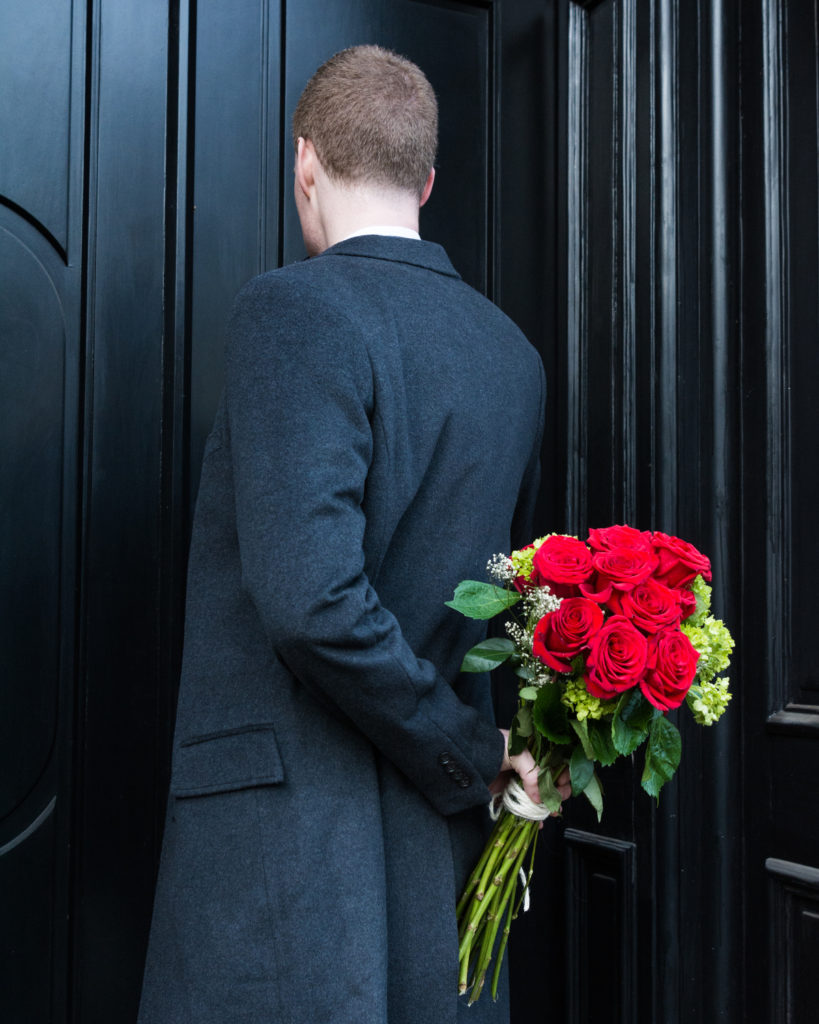 What Are The Top 10 Cities Where The Most Flowers Are Sold
New York, NY
With a population of over 8 million, New York City is the top city for flower sales this Valentine's Day! More than 800 languages are spoken by its residents and 1 out of every 38 people in the United States lives in this city.
Los Angeles, CA
The entertainment capital of the world comes in second in our list. Los Angeles by itself boasts a larger economy than some countries like Switzerland and Sweden!
Washington D.C.
Our third place city is Washington DC! Looking for a present to pair with your flowers? Try some wine: Washington DC consumes more wine per capita than any other city in the U.S.
Chicago, IL
Chicago is the third largest city in the country with almost 3 million residents that call the Windy City their home. With such a large population it easily makes it into our top 10!
Philadelphia, PA
Philadelphia is a city of firsts – the first US zoo, first US hospital, first US coin – but on our list the place fifth!
Boston, MA
Boston was home to one of the first US chocolate factories! Luckily a classic Valentine's Day combo is flowers and chocolate.
Dallas, TX
Dallas is also one of the largest cities in the U.S. with a population of over 1 million! This places them in 9th for population in the country. That good Southern hospitality at Valentine's Day however places them at 7th on our list!
San Francisco, CA
Another California city! San Francisco, home to the famous Golden Gate bridge, comes in 8th place.
Atlanta, GA
Oh my 'lanta! Atlanta, Georgia is famous for their peaches. Try a peach-toned rose this Valentine's Day to stand out for the thousands of flowers being purchased this season.
Houston, TX
A second Texas city, Houston, squeaks its way into our top 10! With 2.3 million residents, Houston is the fourth largest city in the country.
What Is The Price Range For Valentine's Day Flowers?
1-800-Flowers.com offers bouquets starting at $24.99 all the way up to $499.99. Our collection of Valentine's Day roses starts at $29.99 and ranges all the way up to $349.99 for premium arrangements, such as 100 long-stemmed roses! There is a bouquet for every loved one on your list with a variety of colors and flower types to be shipped right to their door.