Valentine's Day is just around the corner and you either have no what to do, or are still toying around with various date ideas. If it's warm in your area and you're looking to have a hot Valentine's Day date this year, we've got some warm weather date ideas that are sure to heat up your date.
Take a Romantic Stroll
Walk, jog, run, hike, skip… whatever tickles your fancy, go on a romantic stroll with your Valentine to spend some quality alone time together. Get bonus points by packing a lunch with your favorite things for a picnic. Location matters here too depending what kind of adventure you're looking for, pick what works for you. If you're both outdoorsy a nearby forest or mountain would be great. If you love the beach, a nearby ocean may be a better bet. Even though familiar places are always a sure win, exploring new places is always a great way to make new memories!
Wine Flights and Vineyard Walks
Everyone knows vineyards are some of the most beautiful places to visit, which also makes them great date spots! Taste some amazing wines while walking through the vineyard and enjoying the stunning scenery.
Set Sail on a Romantic Boat Tour
Whether it's an ocean, river or a lake, if a body of water is in your area, you can never go wrong with a romantic boat tour to enjoy some sightseeing in an extra special way!
The Zoo is for Adults, Too!
If you & your date love animals, the zoo is a fun place to spend time together and enjoy seeing all of the interesting and exciting animals!
Spend a Day at the Beach & Have a Picnic
Love the ocean and have one in driving distance? Grab a blanket and a basket of your date's favorite foods and have a picnic on the beach! Adding some flowers in a beach pail to your blanket adds an adorable touch.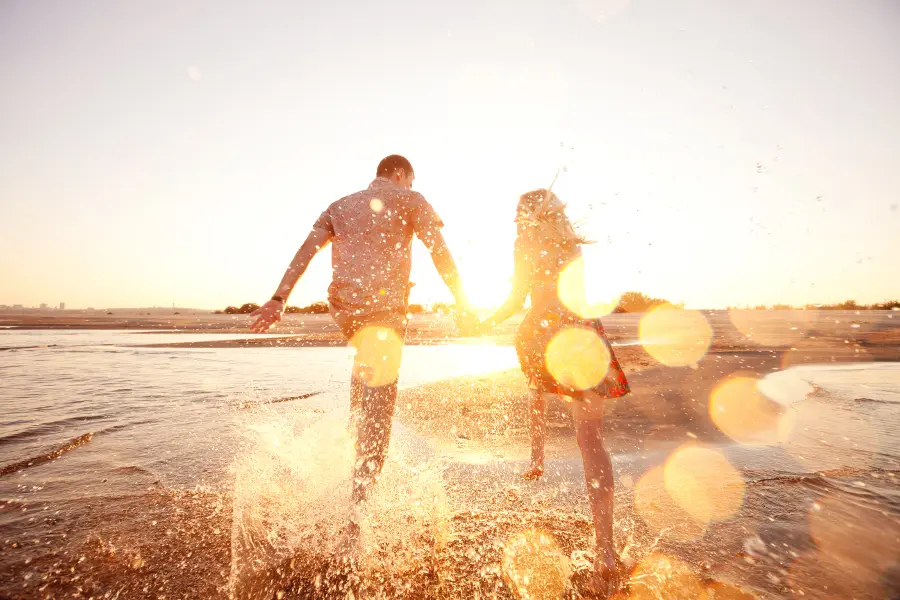 Cocktails with a View
A night out doesn't mean you have to be stuck inside a bar or club. Find an outdoor beer garden or a rooftop bar and enjoy your night with some drinks, while enjoying the weather and each other's company!
Be a Tourist in Your Own City
Think you've seen all there is to see in your city? Be a tourist for a day and discover places and activities you can enjoy with your bae!
Pick a Joint Outdoor Activity that Both of You Would Enjoy
Choose an activity both you and your date would enjoy and make a day out of it! The options are endless- from bike riding to rock climbing, or even a fun game of mini golf! Here are some additional ideas in case you'Shooting range, golf range, archery, paint ball, sailing, sky diving, hot air balloon, bike ride, roller skate, white water rafting, rock climbing, run a marathon or participate in local athletic event, skinny dipping (in the privacy of your own backyard of course)
Rent a Snazzy Car and Take a Joy Ride
Going for a nice, long car ride can be more fun than you think! Fancy convertibles are always fun on a nice day to explore places a driving distance away. There's a good chance you share the same taste in music but in case you don't exactly see eye-to-eye, be the good sport and pick her (or his) favorite songs to listen to. Definitely make sure you pick a place where you anticipate no traffic because that definitely would put a damper on a joy ride!
Get the Adrenaline Pumping at an Amusement Park or Local Carnival
Going to an amusement park or a local carnival is a fun way to spend time together! Find out which rides you both like (or dislike) and totally don't skip the Ferris Wheel if one exists – a little cheese never hurt anyone 🙂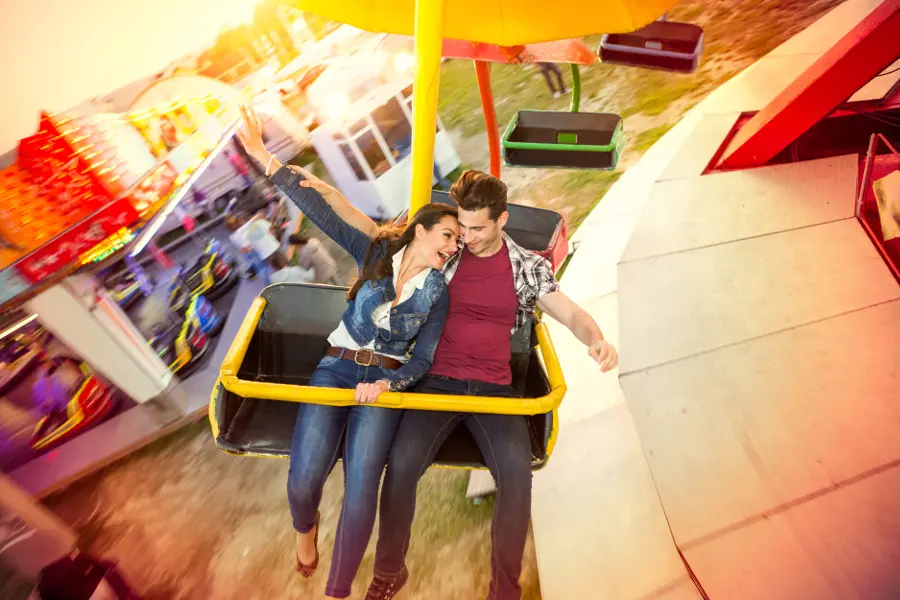 Rock Out at an Outdoor Concert
Love music? Want to take advantage of the nice weather? Go to an outdoor concert! Bring some comfortable shoes and dance the night away with your date!
Go Old School with a Drive-In Movie
Yes, they still exist in some places!! Go on an old-fashioned date at a drive-in movie! It's more intimate and an all-around romantic choice for a date! Don't forget to pull the yawn to arm over her shoulder move! 😉
Pick a Beautiful Spot, and Watch the Sunset
You don't need to spend any money for this cute date idea! Find the perfect spot and watch the sun go down together. It's beautiful and romantic!
Go to Your Favorite Seasonal Sporting Event
If you and your date both happen to enjoy sports, why not go to a game together? Grab your favorite game-day snack and cheer on your team!
Get a Flight (or two) at a Local Brewery, Especially Ones with an Outdoor Space!
In most areas, there are plenty of local breweries that are great date places if you and your S/O enjoy beer! Some even have an outdoor area where you can enjoy your favorite drink in the nice weather, so look them up online or call to see if they're accommodating to outdoor lovers! The Brewers Association site has a pretty great list here to get you started.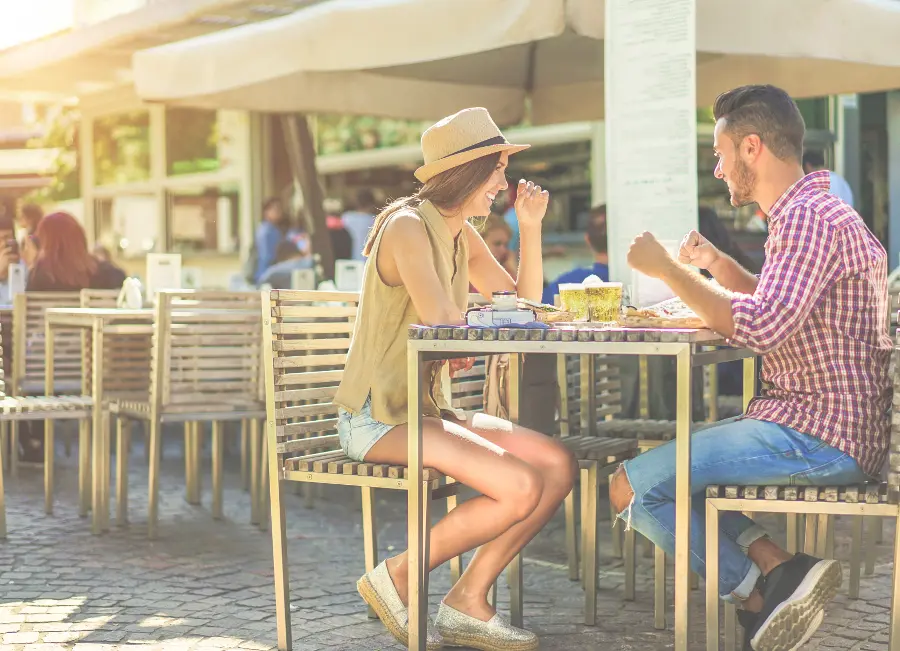 Volunteer Together at a Non-Profit Organization
We love this one!! A great way to bond while helping others is by volunteering together! Pick a charity you both support and spend the day lending a helping hand. Not sure where to start? VolunteerMatch.org may be a good place to get a handle on all of the many great organizations out there in your area.
Whatever it is you do together, we wish you and your lover a Happy Valentine's Day!