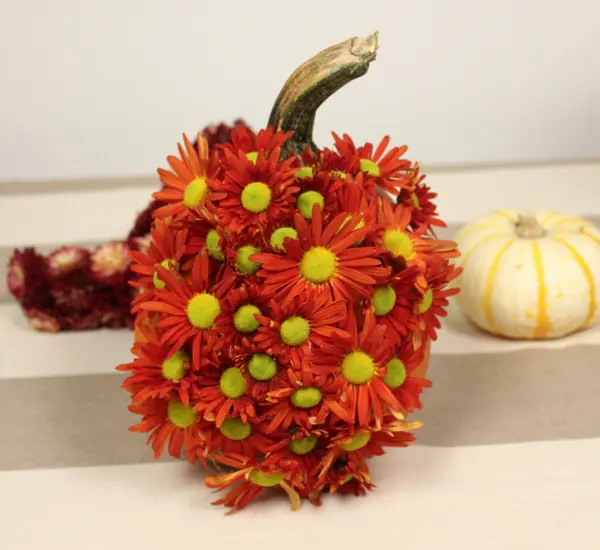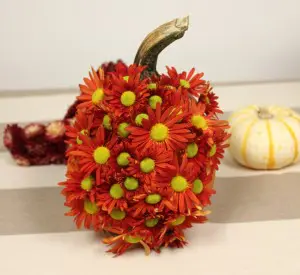 Once fall comes around, the topic on everyone's mind is pumpkins. Seemingly, all anyone can think about is pumpkin recipes, pumpkin crafts, and, of course, pumpkin decorations. Put a floral touch on this seasonal icon with your favorite fall flowers (we used mums) and a glue gun.
Make several of these in different shapes (don't forget the gourds!) and sizes for a beautiful and trendy fall spread. You can even tie nametags around your mini flower pumpkins and turn them into place cards for a stunning fall tablescape…the possibilities are endless!
Because you are dealing with fresh flowers and pumpkins, plan to create these beauties one to two days before guests arrive.
Supplies for flower pumpkins
Pumpkins or squashes (in a variety of shapes and sizes)
Hot glue gun
Scissors
Directions for flower pumpkins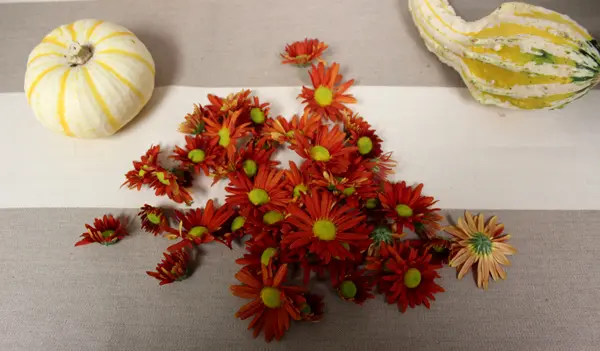 First, cut the flower heads off the stems, removing as much stem as possible without hurting the head of the flower.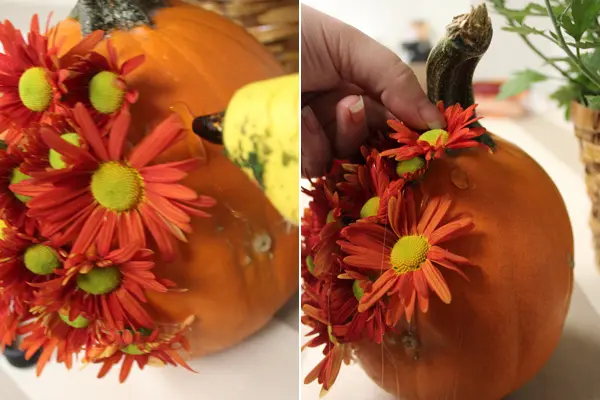 Then, apply hot glue to your pumpkin and top it off with the flower. Hold for 3 to 5 seconds to secure. Continue until you are satisfied with the look of your pumpkin.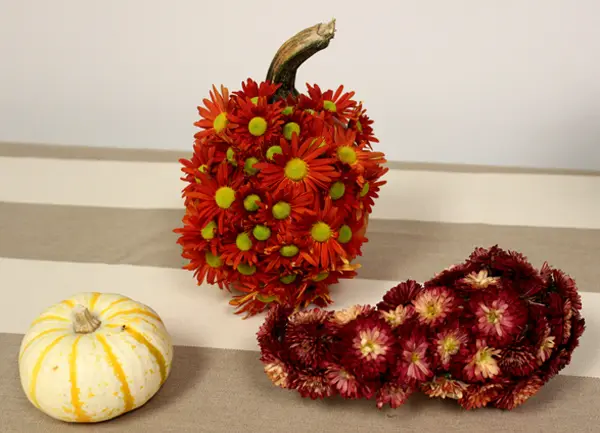 Show off your pumpkins in your front lawns, on mantle pieces and window sills, or even in unexpected places, such as your bathroom sink.