Thanksgiving is the perfect day to gather with family and express gratitude for all the blessings in our lives. Spend time with your kids and show them what the holiday is all about by helping them create these beautiful flower wreaths. You can make this easy Thanksgiving craft in a few simple steps, and cleanup is a snap — giving you more time to create memories that you and your kids will cherish for many Thanksgivings to come!
Materials
Paper plate
Construction paper (or cardstock)
Glue
Marker
Hole puncher
Ribbon
Instructions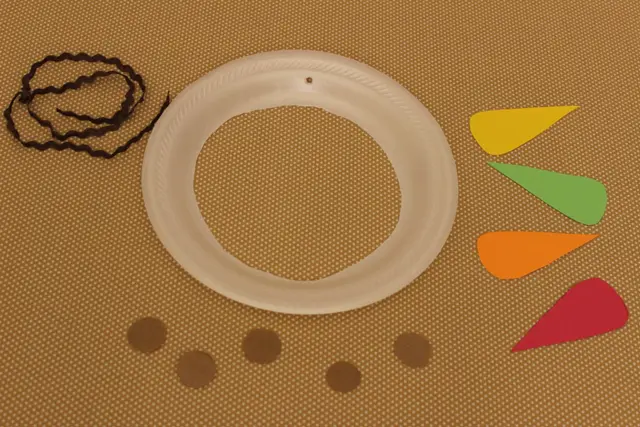 Step 1
Cut out petals of different shapes, sizes, and colors from construction paper. (You can use the image above as a guide.) On several of them, write something you are thankful for. Then, cut out round brown circles for the pistils. Next, cut out a large hole in the center of the paper plate.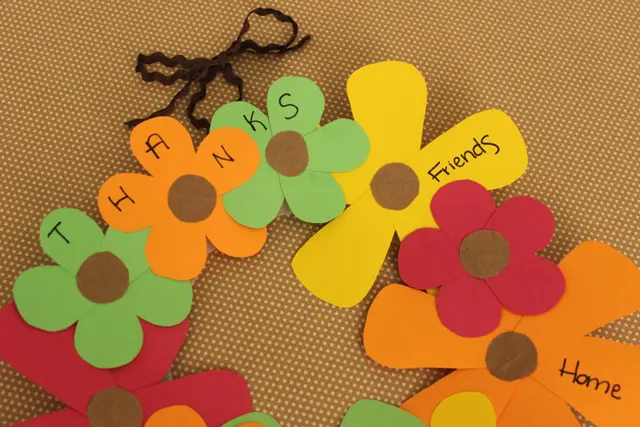 Step 2
Assemble your flowers by layering the pointed ends of the petals on top of one another and fanning them out. Then, place a brown circle on top of where the ends meet and glue them together to form a flower. Next, glue the flowers around the paper plate.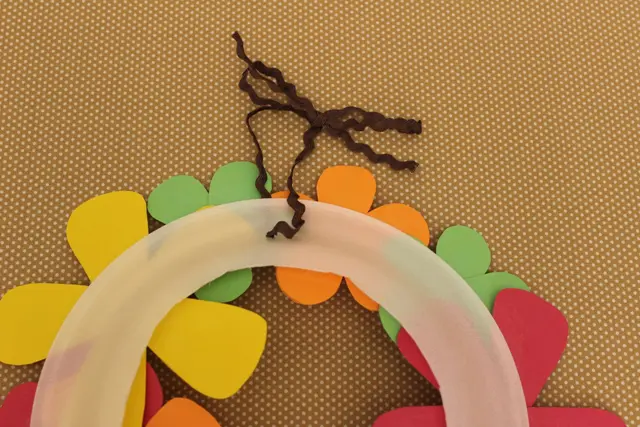 Step 3
Punch a hole in the top of the wreath and loop the ribbon through it, as shown to the left. Then, hang up the wreath for all to see!
Do you love these flower wreaths? If you do, here's another fun and easy Thanksgiving craft idea: Create these adorable turkey sunflowers with your kids for a gobbling good Thanksgiving!