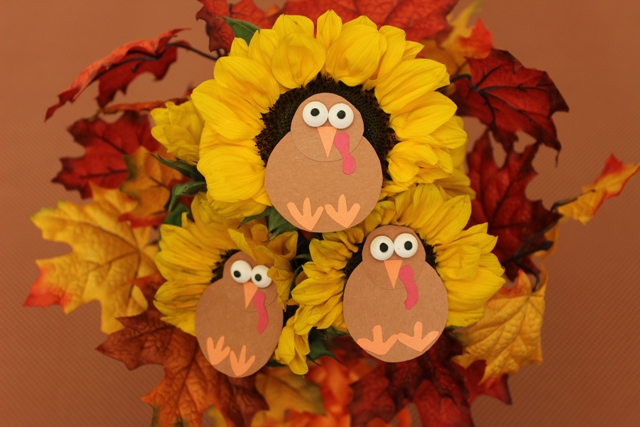 Are your kids looking for something to do on Turkey Day … other than patiently wait for the bird to roast in the oven? This Thanksgiving craft idea will keep the little ones busy while you cook up a delicious feast for the family, and you'll have an adorable centerpiece that your guests will rave about as they gobble down their food!
Materials Needed for Thanksgiving Sunflower Turkey
Construction Paper (or colored cardstock or foam)
Scissors
Glue
Sunflower bouquet*
Googly eyes or candy eyes
*The Harvest Glow Bouquet is the perfect arrangement to use for this craft.
How to Make a Thanksgiving Sunflower Turkey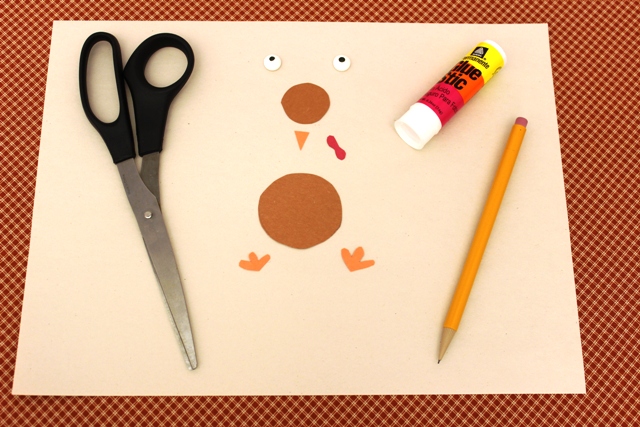 Cut out the shapes shown above using brown, orange, red and yellow construction paper. (You can also use cardstock or foam for sturdier turkeys.)

Glue the shapes together to create the head and body of the turkey, and then attach the googly eyes to complete the face. Repeat step Nos. 1 and 2 to create one turkey for each sunflower in your bouquet.

Trim the bottom petals of each sunflower, leaving only a rainbow-like arch of petals at the top of the sunflowers. This way, the flower petals look like turkey feathers.

Glue one construction paper turkey to the center of each sunflower to create a festive Thanksgiving bouquet that guests of all ages will enjoy!
Check out our post about Thanksgiving activities for even more fun with the whole family!