Our homes certainly aren't the only place that could use a little décor to help create a peaceful and serene environment – our place of work also requires the same! Aside from hanging pictures with positive sayings and decorating our desks with photos of family members that make us smile, another tactic we believe in is adding plants throughout the office. Not only can they make you feel good, but studies have shown that employees are more productive when workplaces are decorated with some houseplants!
All that said, could your office use a pick-me-up or two? If so, here are some plants to consider using for this purpose: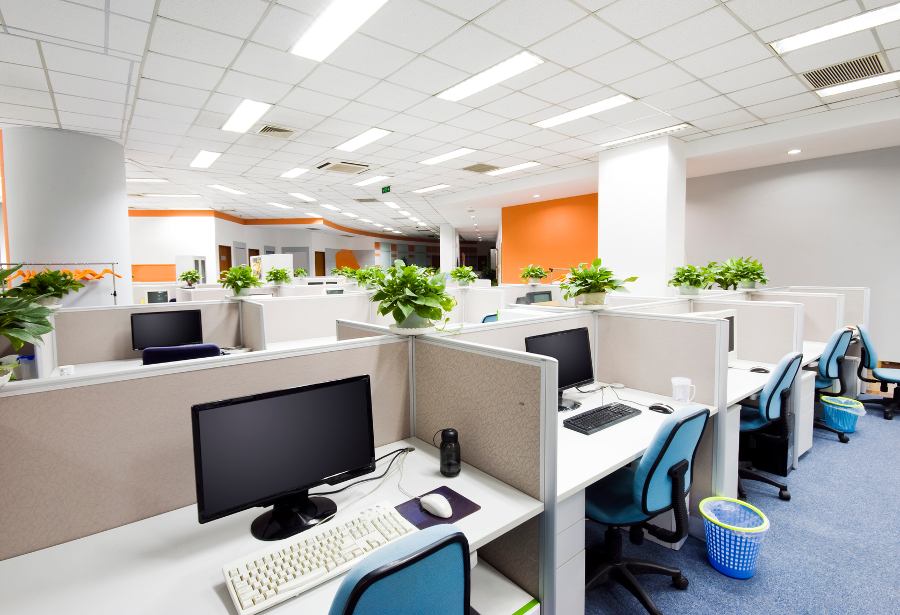 Bamboo
We love using bamboo around the office due to the calming effects it has on work spaces. Not to mention, bamboo is also known to clean the air, which is another added bonus for your health! These bamboo plants are the perfect size for that space on your desk that appears to be rather empty, and in addition to the health benefits you experience, you may even find that one brings you a bit of good luck throughout your work day too.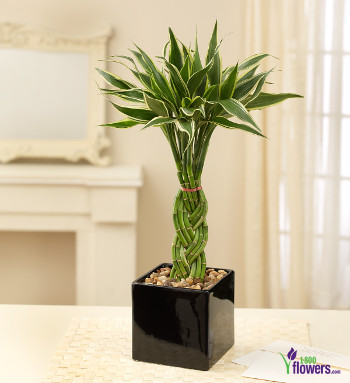 Bonsai
Indoor bonsai will need some sun in the morning, so if your office has south or west facing windows, these are an excellent choice to place on the window sill. Maintenance is on the simpler side for indoor bonsai, as they tend to respond best when being watered every two or three days rather than every day.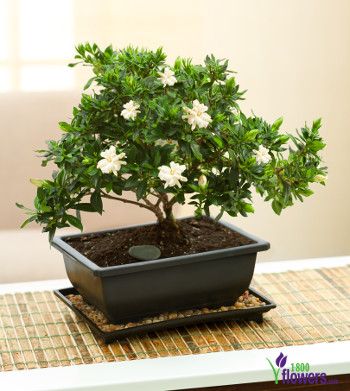 Cactus
This cactus dish garden is perfect for the office, especially due to its size. You can place one of these just about anywhere, but we recommend using one for your desk if your individual workspace could use some enhancements – just be strategic about where you put it so that no one who comes to visit you gets stuck by it!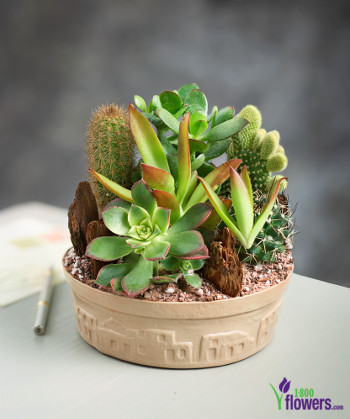 Gerbera Daisy
Gerbera daisies, which are a flowering plant, are helpful for filtering toxins, and we're sure you can agree that you don't want any floating around in the air you breathe all day long! Additionally, gerbera daisies are known to deliver happiness and cheer, which is definitely something worth spreading around the office – our lucky gerbera daisy is one of our favorites.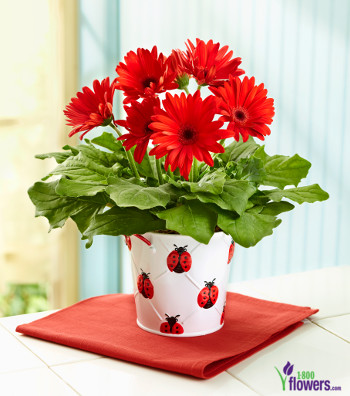 Orchids
Orchids prefer filtered light rather than direct sun, so these are perfect for spaces that are out of the way of the sun's rays – we suggest using these to brighten up a corner of your office that's a bit darker than the rest of your work space. They also only require watering about once or twice a week, so maintenance won't be too difficult!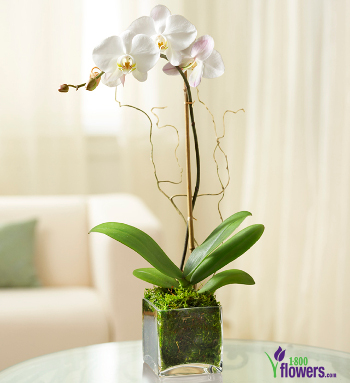 Philodendrons
Philodendrons are ideal for office environments since they are relatively easy to grow and can tolerate a ton of different conditions – they are even usually okay without care occasionally. If this sounds like something you're interested in, a sandstone garden would be a great choice – it includes a mix of green plants, including silver philodendron, and is the perfect size for a desk, ledge or shelf!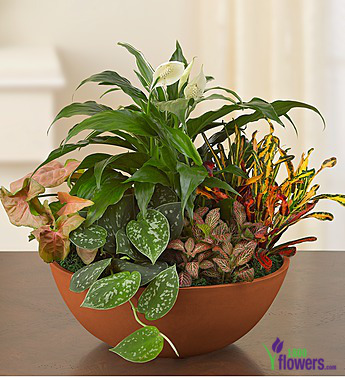 Peaceful Peace Plant
When you're going to spend 40+ hours a week in your office, keeping calm is key! A peaceful peace plant can certainly help with that, and they even bring an added bonus of being able to clean and purify indoor air! That said, not only will the presence of this plant keep you feeling good throughout the day, but it can also help with the indoor air quality of your office.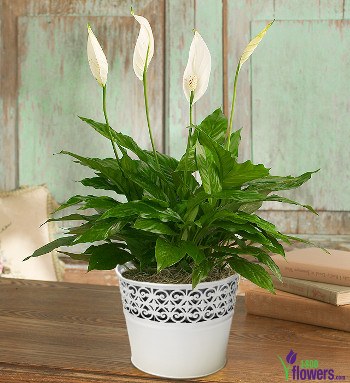 Your office should certainly be a place that you enjoy going to (after all, you're going to spend most of your time there!), and we believe that the addition of plants can take your office environment to an entire new level – your work will likely even experience the benefits too! So, which plants do you think you'll use to spice up your work space first?