From tulips to chrysanthemums, our series "The Language of Flowers" explores everything from fresh flower care tips to flower symbolism and meaning.
With Valentine's Day in the middle of February, it's no surprise that people usually have flowers on the brain during the second month of the year. But roses aren't the only flower we're fawning over in February. Send someone you love a gorgeous bouquet of violets or purple flowers this month, in honor of their birthday, an anniversary, or just because!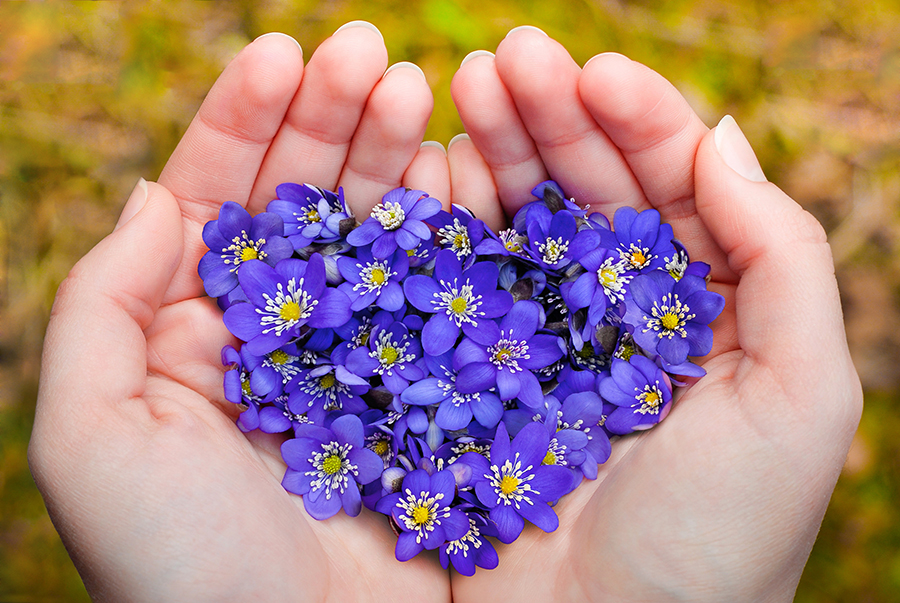 The meaning of violets
Unlike many other flowers, the meaning and symbolism behind violets have changed a bit over the years. In the Middle Ages, violets represented chastity, modesty, and faithfulness. Years later, in the Victorian Era, violets we're given by men to the women they admired, with purple violets meaning, "I'll always be true to you," and cream-colored violets meaning, "let's take a chance on love together."
Today, violets symbolize many things, like young love, innocence, and joy.
Fun facts about violets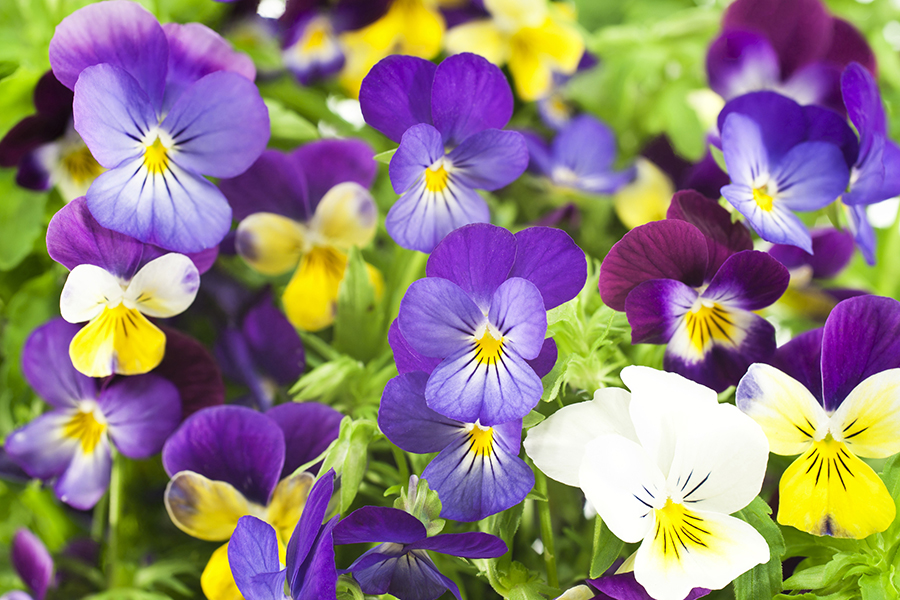 The word violet comes from the word 'vias' meaning wayside. This is likely because violets typically grow by the wayside, or edge, of a road.
Though it's believed violets were around well before 500 B.C., that is the first recorded mention of them.
Violets can adapt to nearly any environment and have been seen growing in dry deserts and wet rainforests.
Though their name suggests otherwise, violets can be many colors other than purple, including yellow, blue, mauve, and cream.
Violets: A rich history of love
The Greeks were the first to utilize violets for many purposes, including in wine, as medicine and gifts, and as food.
Violets became so popular in Greece that they became the official symbol of Athens.
Napoleon Bonaparte loved violets so much that after his wife died, he covered her grave in dozens of violet petals.
Carrying violets around in your pocket during the Victorian Era was believed to bring about a change in your love life.
Violets in mythology
A violet's innocent and modest nature likely comes from the story of the Greek goddess Artemis. Each of Artemis' nymph friends swore to stay maidens for their entire life. After Apollo, Artemis' brother, chased the nymphs relentlessly, Artemis had no choice but to protect them from Apollo by changing them into violets.
What to get the February baby in your life
Though you can never go wrong with surprising your loved one with any type of flower on their birthday, choosing their birth flower is a special and unique way to say 'happy birthday."
Show your love with a bouquet of flowers, perfectly on the violet-theme. With a mixture of dark and light purple blooms and many different types of flowers, this bouquet is a truly thoughtful sentiment.
Add elegance and pizazz to your loved one's home with our violet orchid blooms.
If your lady prefers jewelry, there are still plenty of ways to work her violet flower into her gift. Wow her with a Swarovski® necklace, complete with a shimmering violet crystal heart.
Violets are also the symbol for a 50th wedding anniversary. Needless to say, if your 50th anniversary is in February, violets are a clear-cut choice!