When the sun is shining, the birds are chirping, and the ice cream man can be heard in the distance, it can be hard focusing on your work in the office. While summer may not be the blissful three month long vacation that it was when you were a kid, that doesn't mean it still can't be amazing. So instead of spending your days longing for the great outdoors, bring the spirit of summer right into your office.
Add Greenery
What's the number one way to make your office feel like paradise? Flowers, flowers, and more flowers! Place a vase full of tropical orchids, lilies, or sunflowers on your desk for a sight and smell that's truly relaxing. And since studies have shown that plants can improve the productivity of an office, you may even be able to convince your company to cover the cost of some of your greenery!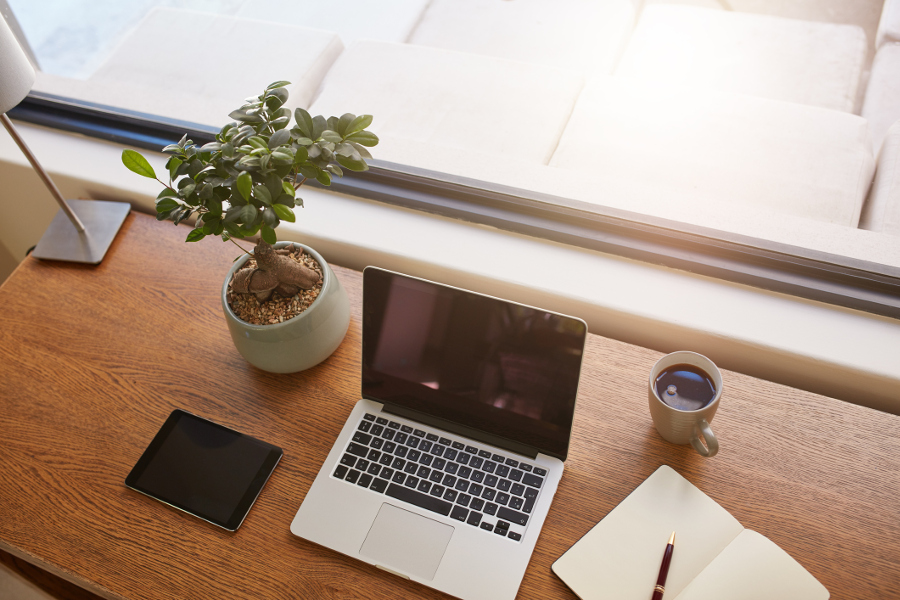 Change Your Screensaver
This may seem like a silly suggestion, but it works! Something as simple as changing your screensaver to a tropical island or sunny beach can actually put you in a better mood and help you jumpstart your day.
Take Your Work Outside
If you can, move some of your work outside. Instead of having your meeting in the regular conference room, surprise your coworkers by moving it outside to the court yard. You can even bring in your laptop and do some work outside — just make sure you get your boss' approval for this one!
Go For a Walk on Your Lunch Break
Soak up some vitamin D while simultaneously getting some steps in. Even as little as 10 minutes of fresh air and exercise will help get those creative juices flowing when you're feeling cooped up.
Update Your Playlist
Updating spreadsheets might not seem as tedious if you can rock out to Bob Marley or Jimmy Buffet. If you're stuck inside, let your mind wander with these fun, summer anthems:
"Somewhere in the Sun" by Kenny Chesney
"Down By the Sea" by Steve Tolliver
"Toes" by Zac Brown Band
"Summer of '69" by Bryan Adams
"Surfin'" by The Beach Boys
Dress for the Summer
While we're certainly not suggesting that you show up to work in a grass skirt, floral dresses and flowing tops can get you in summer mode before you even step in the office.