From tulips to chrysanthemums, our series "The Language of Flowers" explores everything from fresh flower care tips to flower symbolism and meaning. In this article, we explore the importance of Japanese flowers in the country's culture and the most popular flower types.
While watching the medal ceremonies at the summer games in Tokyo, you might have noticed the athletes receiving gorgeous, colorful bouquets. Flowers have always played a symbolic, meaningful role in Japanese culture, and these special bouquets continued that tradition: Eustoma, sunflower, gentian, narcolan, and haran are all grown in regions that were hit hard by the 2011 earthquake in Japan.
"Creating these bouquets using flowers grown mostly in the areas affected by the Great East Japan Earthquake will help convey our gratitude to the people of the world for their cooperation and kindness in the aftermath of the earthquake," says Nippon Flower Council Chairman Nobuo Isomura.
Japanese flowers have always been front and center in holiday celebrations, tea ceremonies, memorial services, and every form of art, from literature and paintings to music and fashion.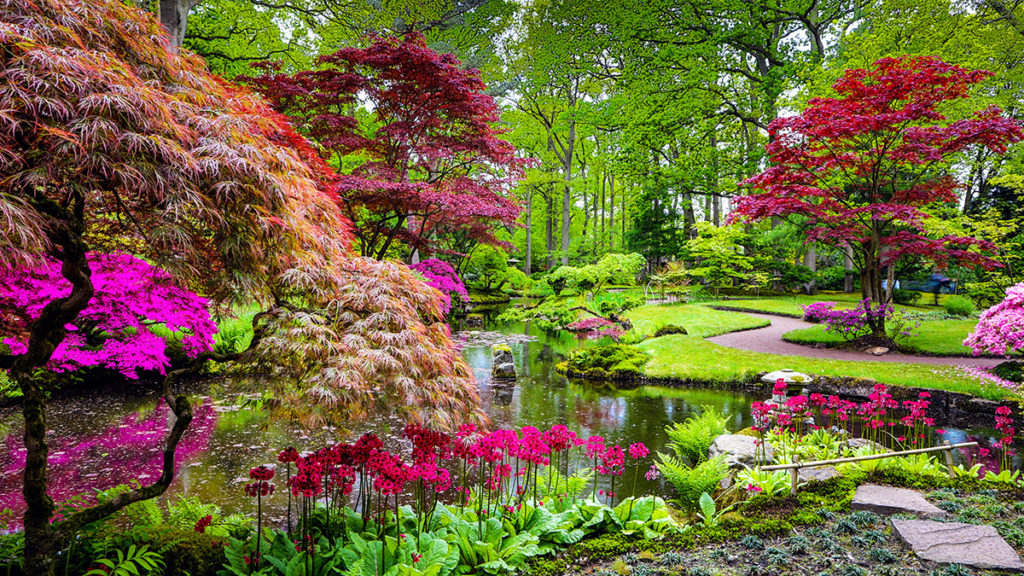 Floral symbolism in Japan
While their beauty and grace are prized, Japanese flowers also have deep symbolic meanings that can be traced back centuries through Japan's Buddhist heritage. "Offering flowers to Buddha was an original part of ikebana," says Akemi Sagawa, a Seattle-based teacher of ikebana, the art of Japanese flower arranging, and the founder of the Five Senses Foundation. "In many religions, offering flowers is a sign of respect," she adds. "And by touching a flower, we get a reminder that we, as human beings, are part of nature."
When she was growing up in Osaka, Japan, Akemi says she rebelled when she was invited to learn ikebana and the tea ceremony, which she calls "the two things a young girl had to learn to become a good housewife."
Akemi set her sights on a different path: She enjoyed a successful career in the tech industry and relocated to Seattle. However, her demanding work schedule and that move across the world eventually brought her back to her roots.
"Often it's when you leave your country that you begin to appreciate the culture you grew up with," Akemi explains. "You find that the traditions are in your blood, even if you don't realize it."
Rising interest in Japanese flowers
Akemi has noticed an increased interest in the ancient art of ikebana and her online classes since the pandemic began. "I am seeing more younger people in their 20s and 30s who are looking for some balance in their lives," she says, adding that ikebana is both creative and meditative. "You forget about everything else and focus only on what you are creating."
Enjoying the change of the seasons is a big part of ikebana, Akemi says. In summer she enjoys incorporating the vibrant color and sizable blooms of the hydrangea in her arrangements; in the winter she might focus on the vibrant greens of evergreen branches.
So what makes ikebana different from Western flower arranging? Most notably its use of line, mass, and space, says Akemi. The stem of the flower is essential to ikebana, and while Western arrangements are usually symmetrical, ikebana arrangements are often asymmetrical. Each display is unique, she adds: "Ikebana is an art form, and even with the same materials, no two arrangements will be the same."
"There is no way to Google ikebana to learn about it," Akemi says, explaining that it's purely a hands-on art. "You have to touch and feel the flowers. The camellia stem is flexible, and you can bend it to make a curve or straighten it out if it is bent. But other flower branches are inflexible and will snap if you try to bend them.
"Ikebana is a new way of learning about the natural world."
Many botanical gardens in the U.S. and other countries contain Japanese gardens. These lush areas combine plants, water, and rocks with clean lines to create a tranquil setting. And a visit to Japan is not complete without a tour of at least one traditional Japanese garden. If you're lucky, you also might get the chance to wander through a Japanese flower park or attend a flower festival.
Understanding the symbolism of flowers can add another layer of understanding of Japanese culture. According to hanakotoba, the language of flowers, every flower has a meaning.
11 Japanese flowers and their meanings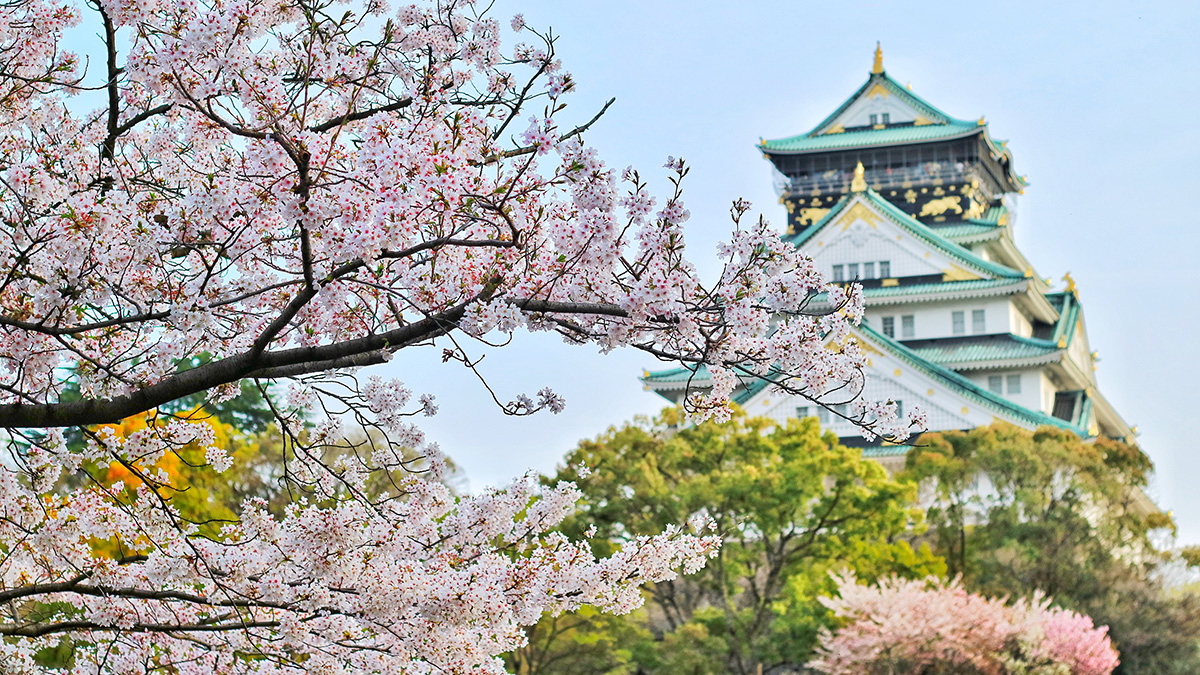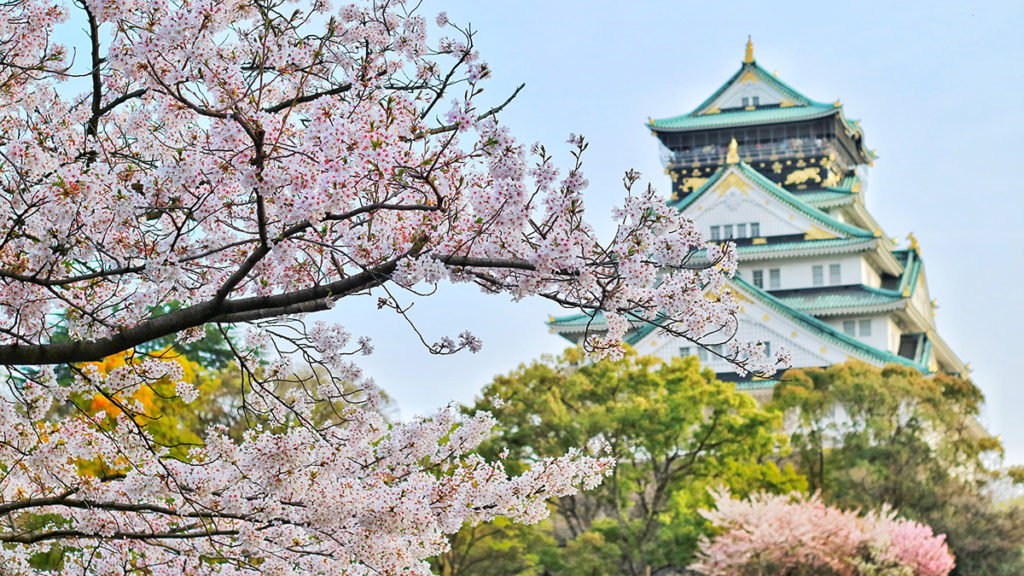 Japanese cherry blossom
The Japanese cherry blossom, or sakura, is Japan's national flower, and it represents hope and renewal. Since cherry trees only bloom for a short period in the spring, the beauty of the flowers also symbolizes the fleeting nature of life.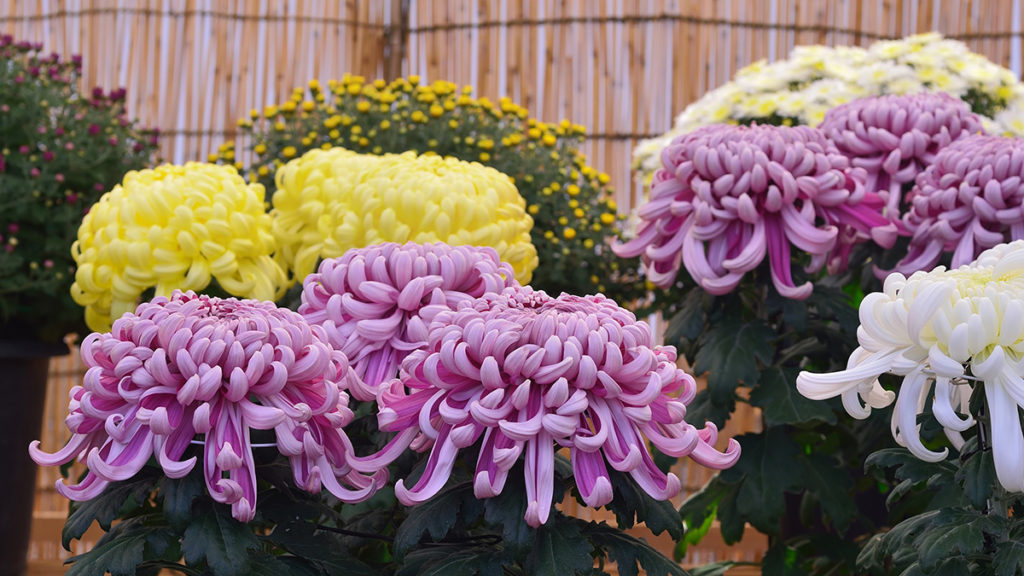 Japanese chrysanthemum
The chrysanthemum (kiku) is a symbol of the imperial family and is featured on the Imperial Seal of Japan, Japanese passports, and the 50-yen coin. The flower also represents longevity. There are 350 types of chrysanthemum in Japan.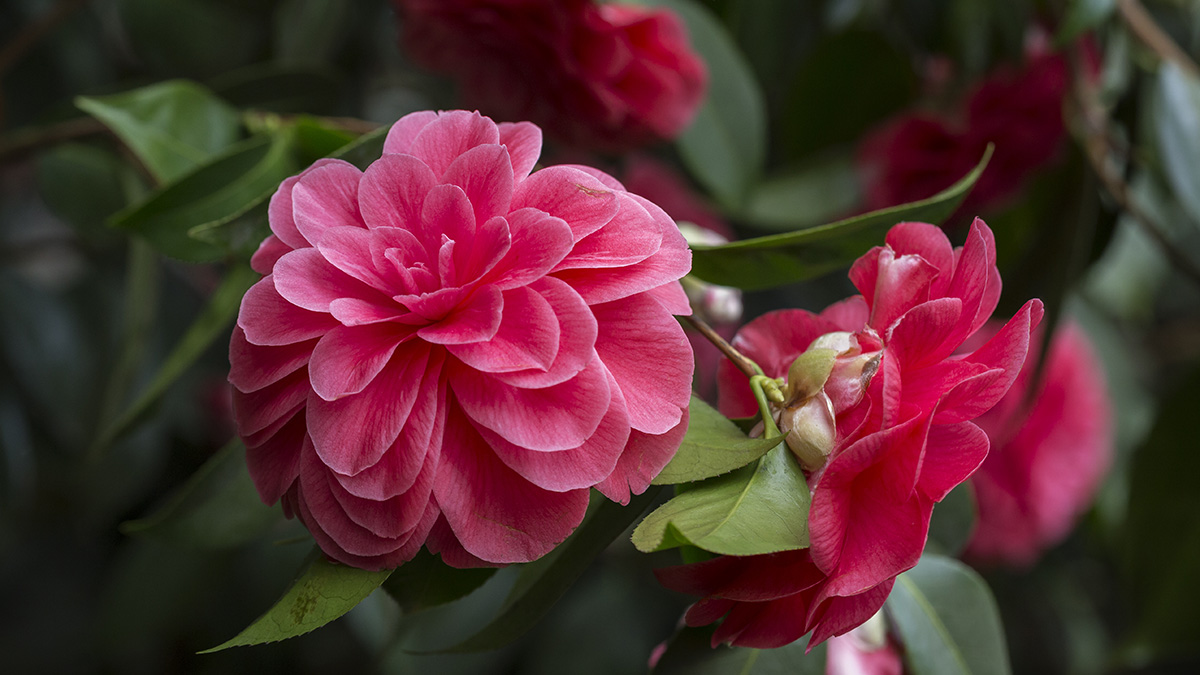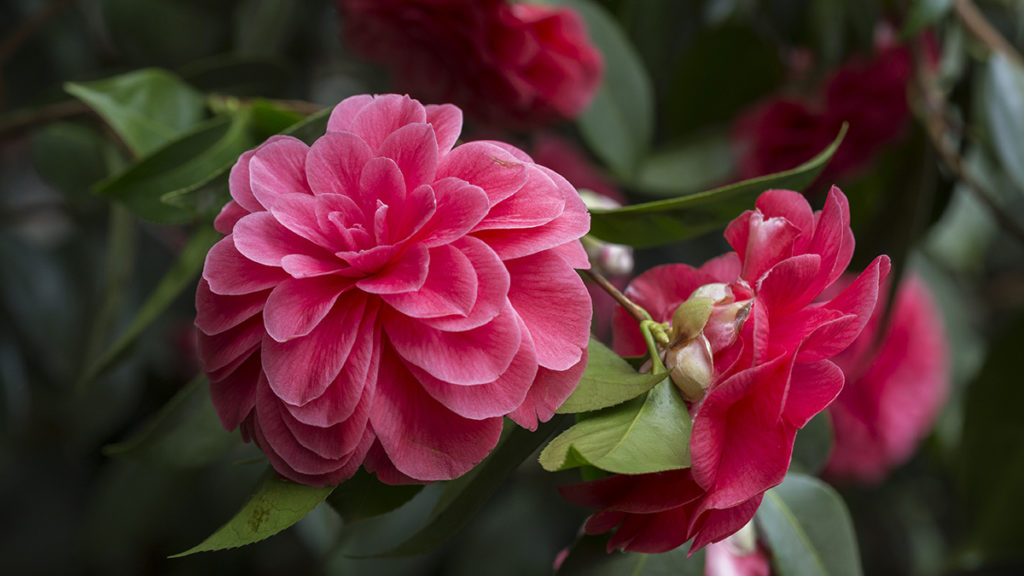 Japanese camellia
The striking red camellia (tsubaki) historically symbolized a noble death among Japanese warriors and samurai. It also represents love. A white camellia means waiting, while the yellow camellia conveys longing.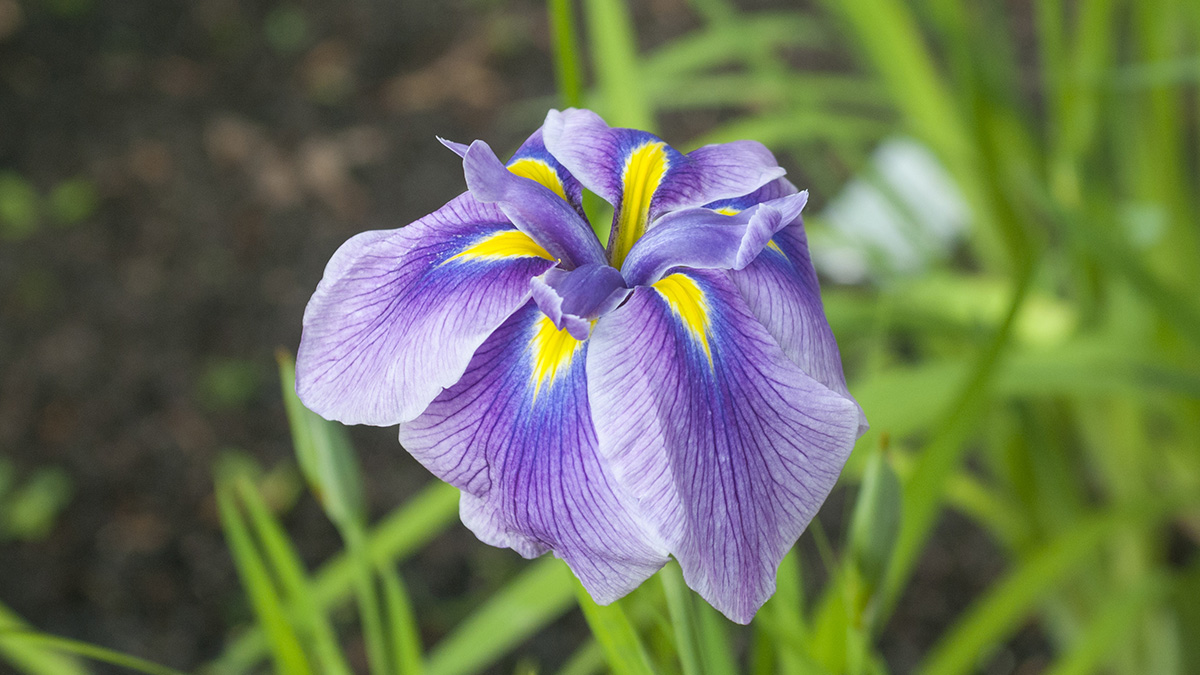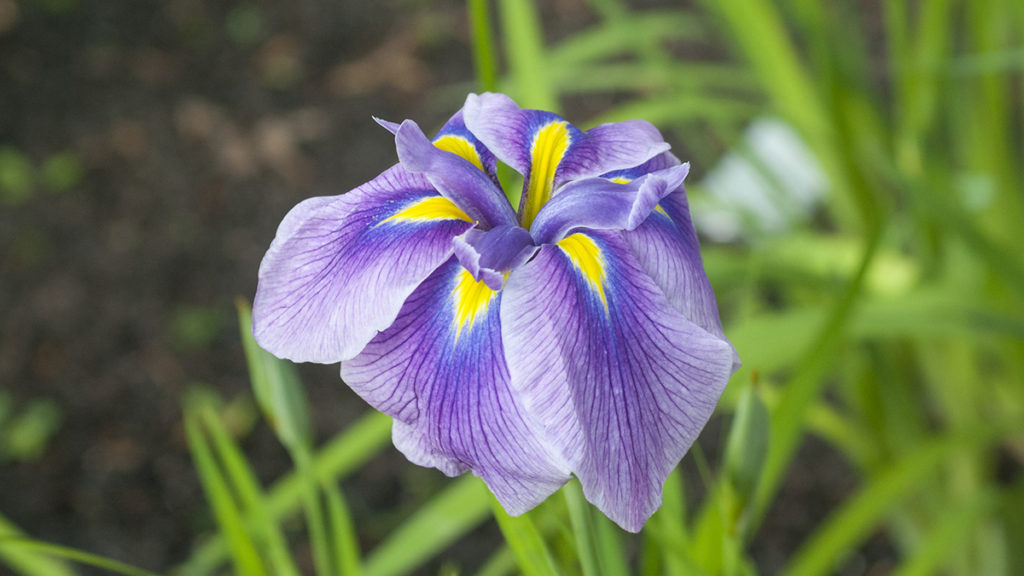 Japanese iris
The meaning of the iris (hanashobu) varies with its color. A purple iris sends a message of wisdom and honor, while the blue flower conveys hope and faith.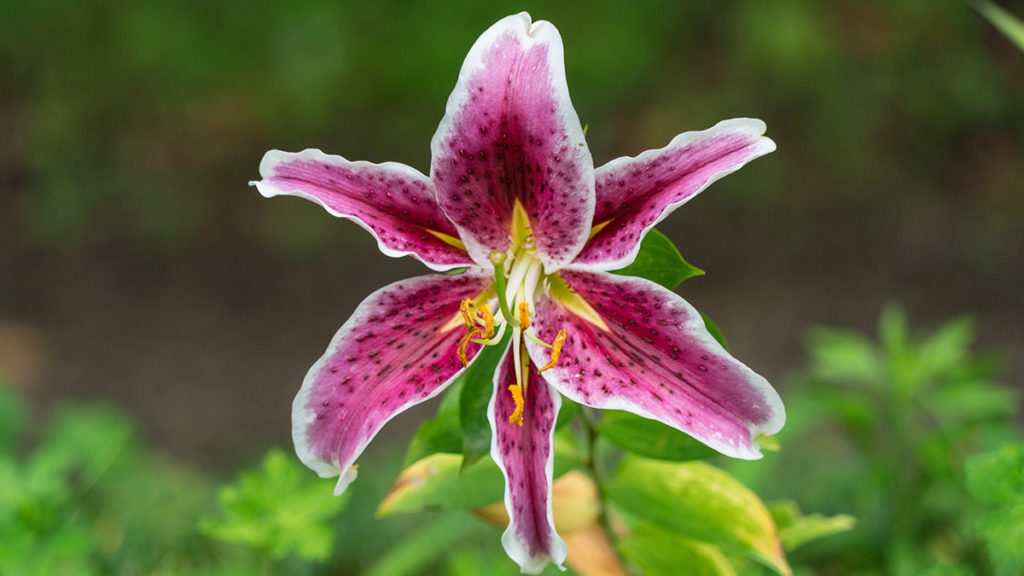 Japanese lily
Color is also important when conveying meaning with the lily (yuri). For example, white lilies represent purity, orange lilies show revenge or hatred, and a red spider lily (manjushage) symbolizes a final goodbye.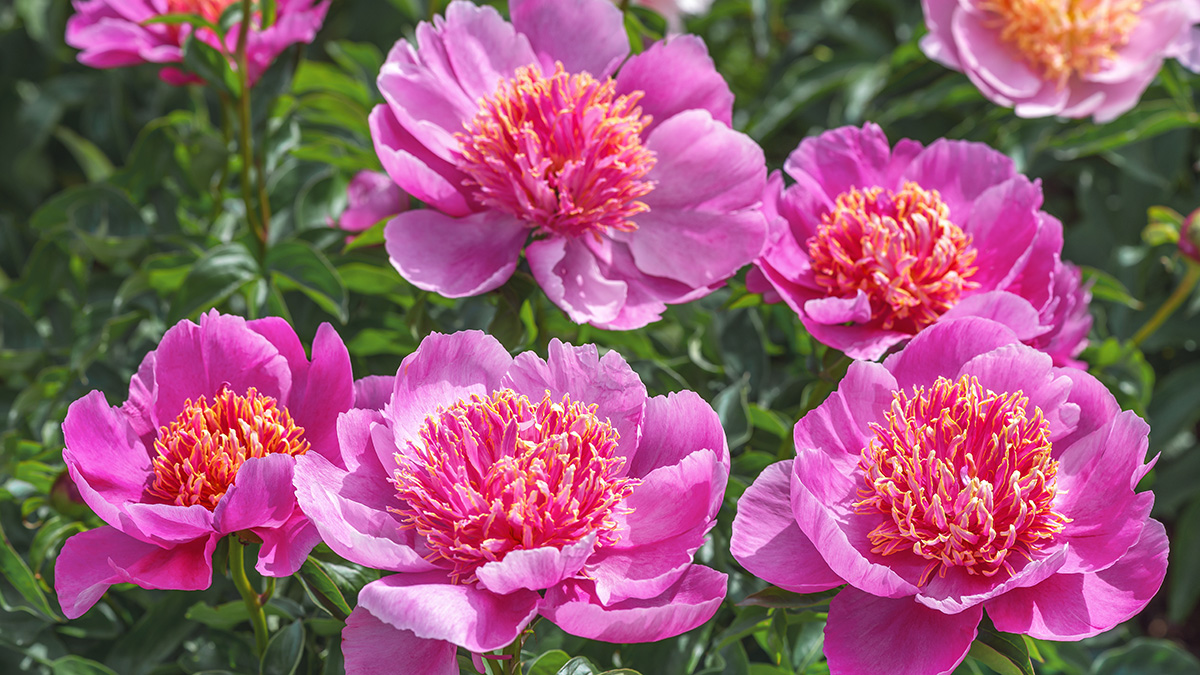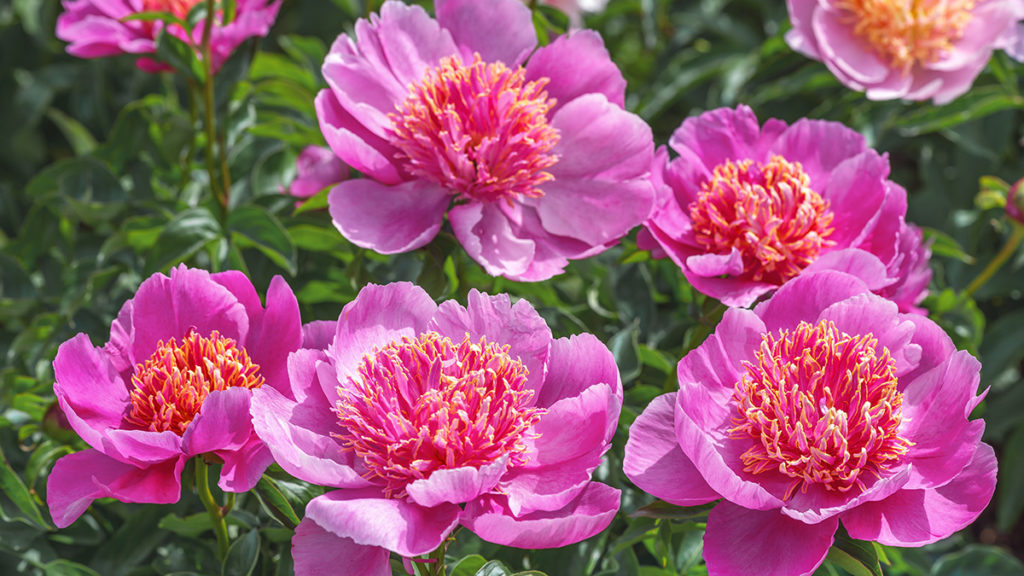 Japanese peony
The peony (botan) symbolizes bravery and honor. Today it is used in decorations at weddings to promote good fortune for the bride and groom.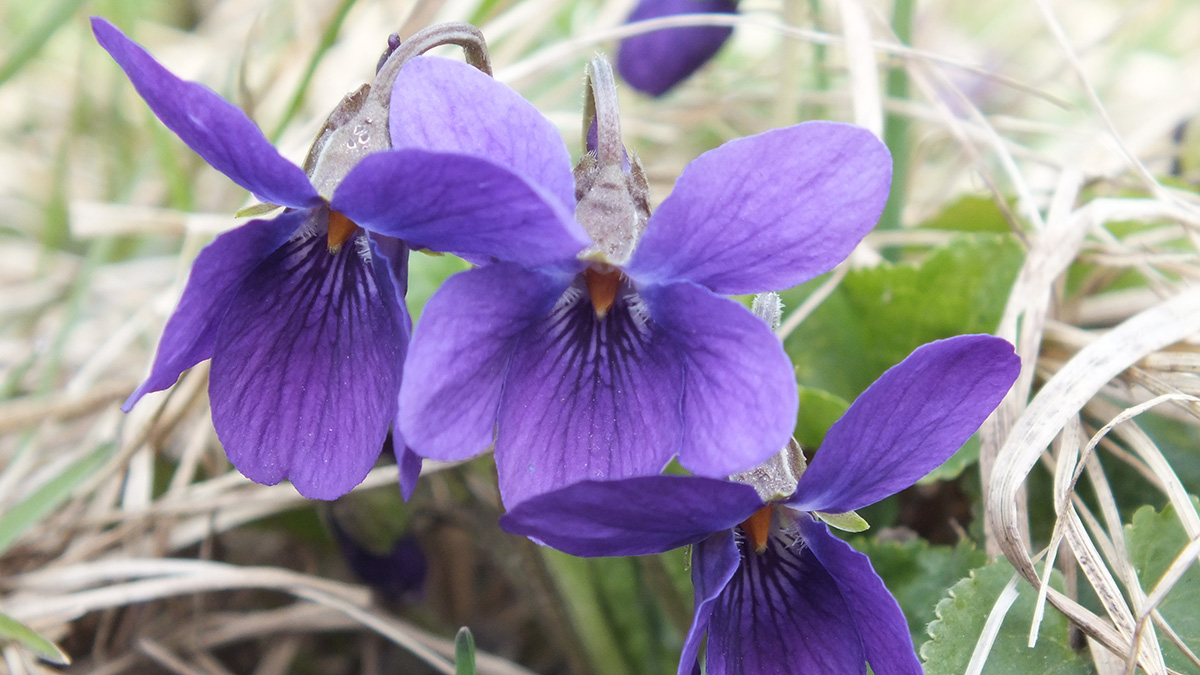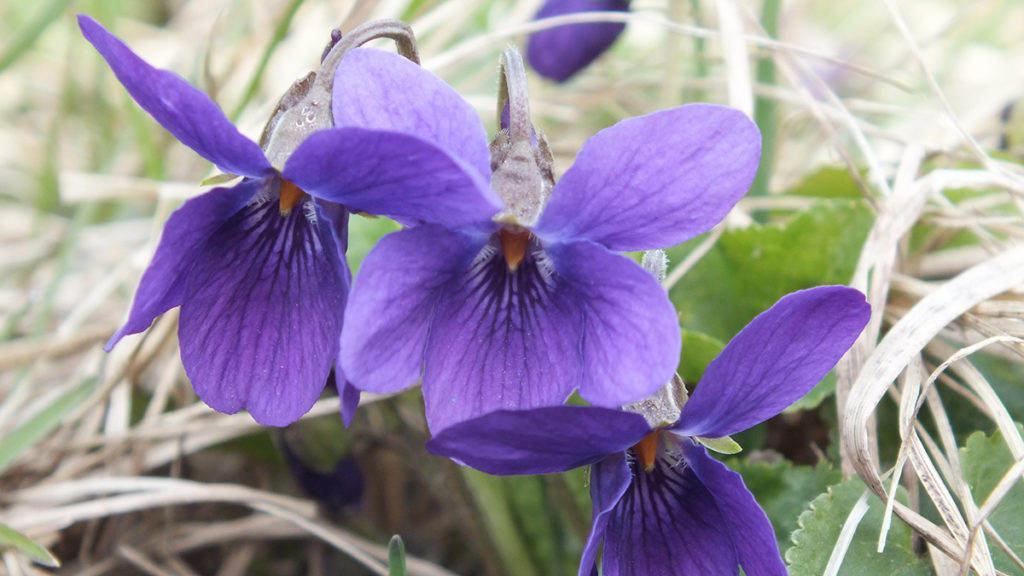 Japanese violet
Violets (sumire) grow along walls and in gardens throughout Japan, and the delicate flowers are often used as a thank-you gift or to express sincerity or love.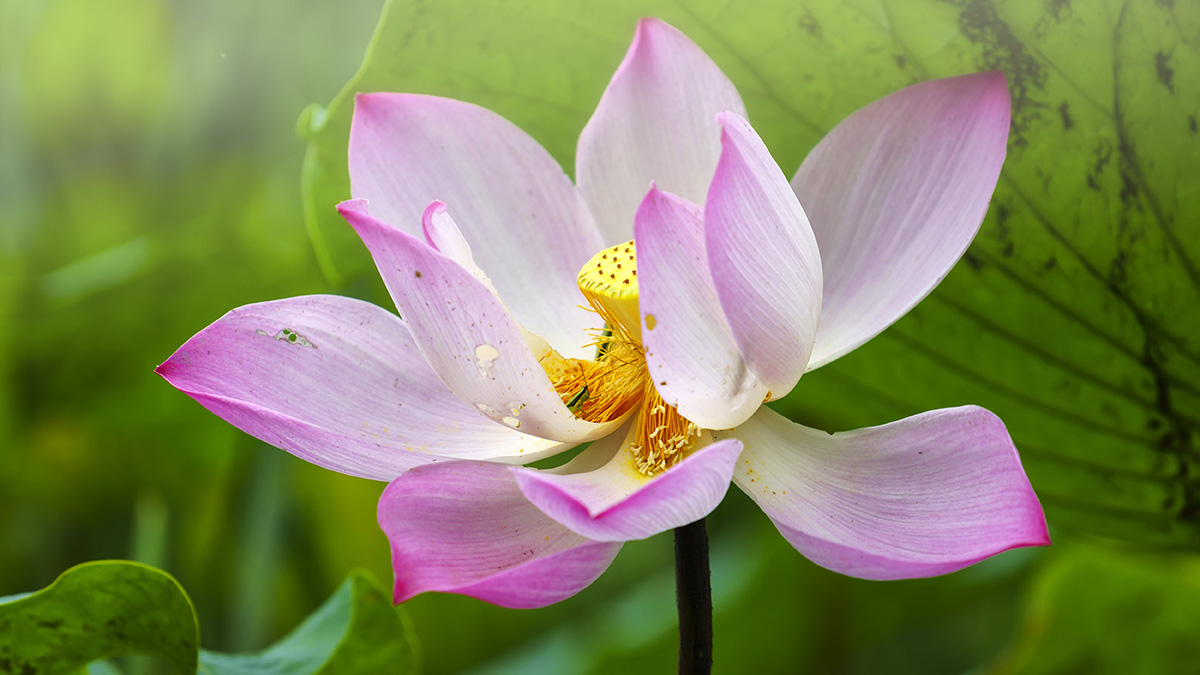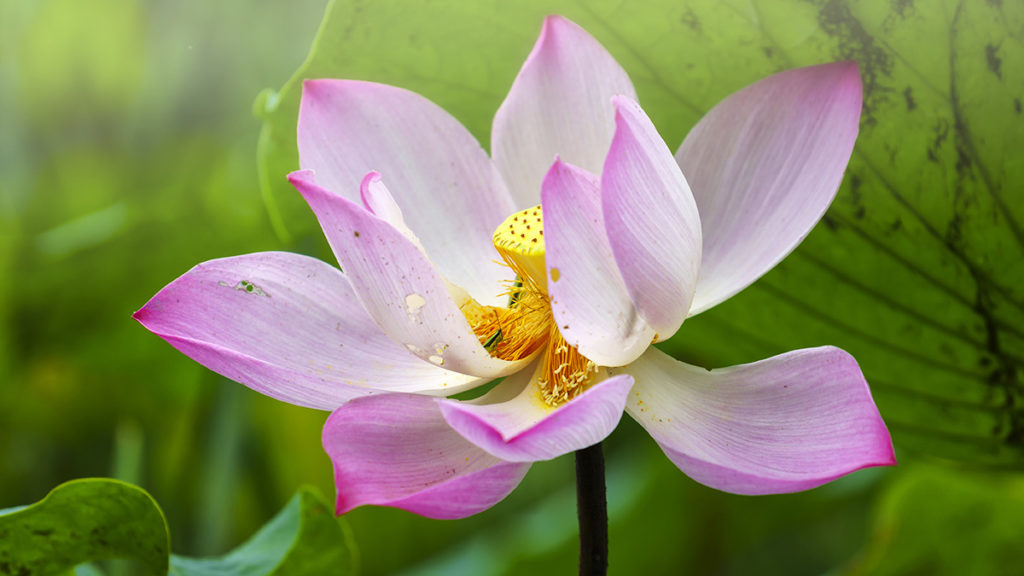 Japanese lotus
The lotus flower (hasu) grows through murky water then emerges and appears to float on the surface. The beautiful, fragrant flower symbolizes enlightenment and purity, and it can often be found in ponds near temples and shrines in Japan during the summer.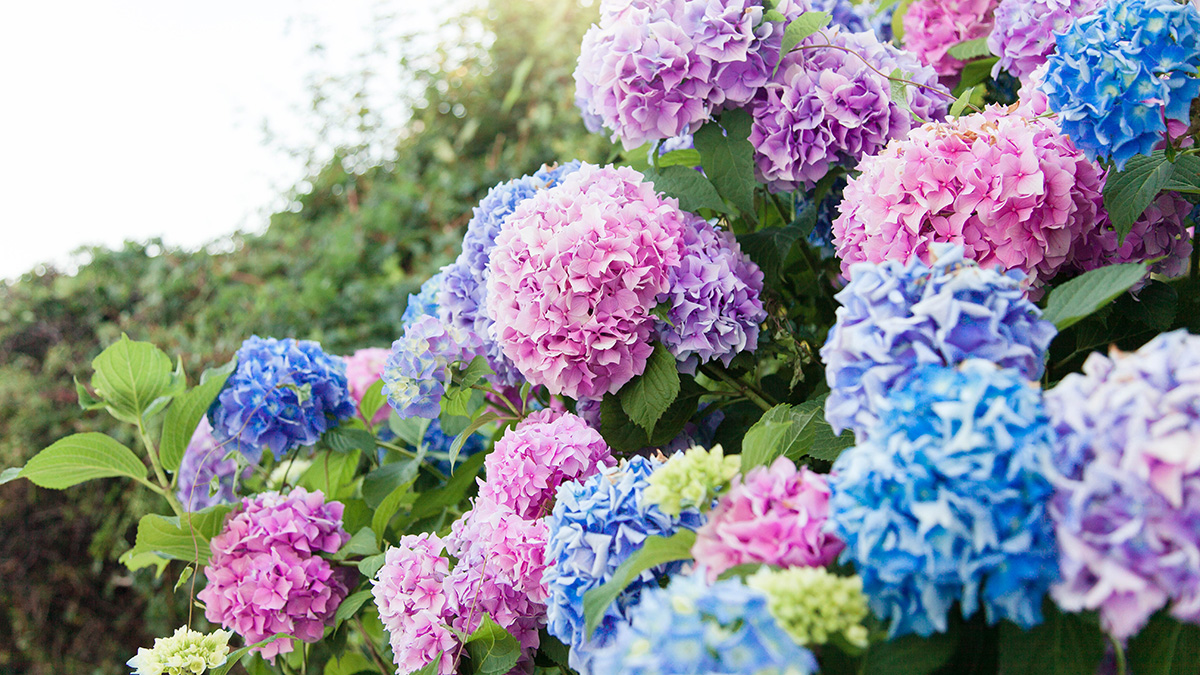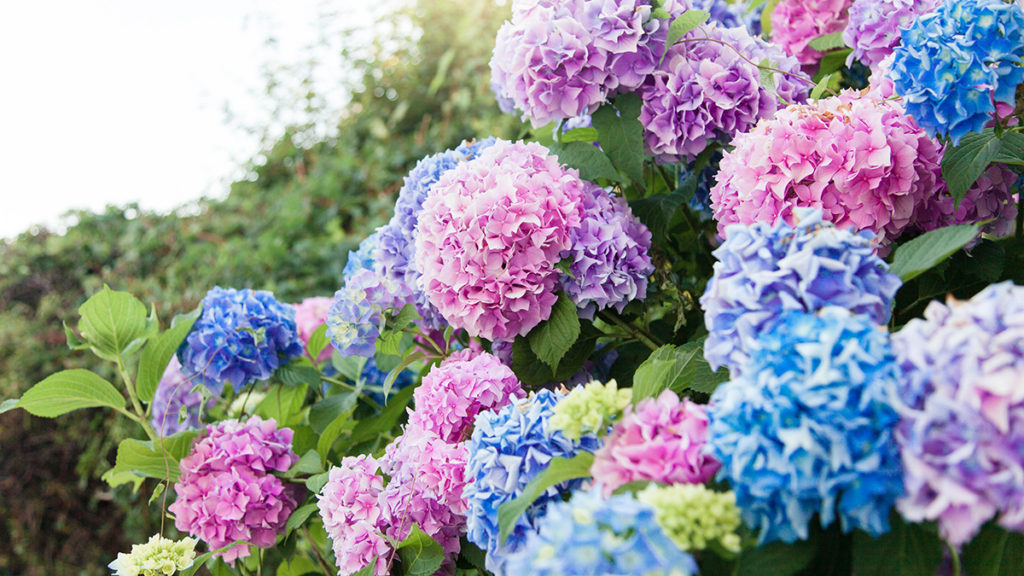 Japanese hydrangea
With its wide range of colors and eye-catching blooms, the hydrangea (ajisai) symbolizes heartfelt emotion, including gratitude or apology. Hydrangea festivals are usually held in Japan during June and July.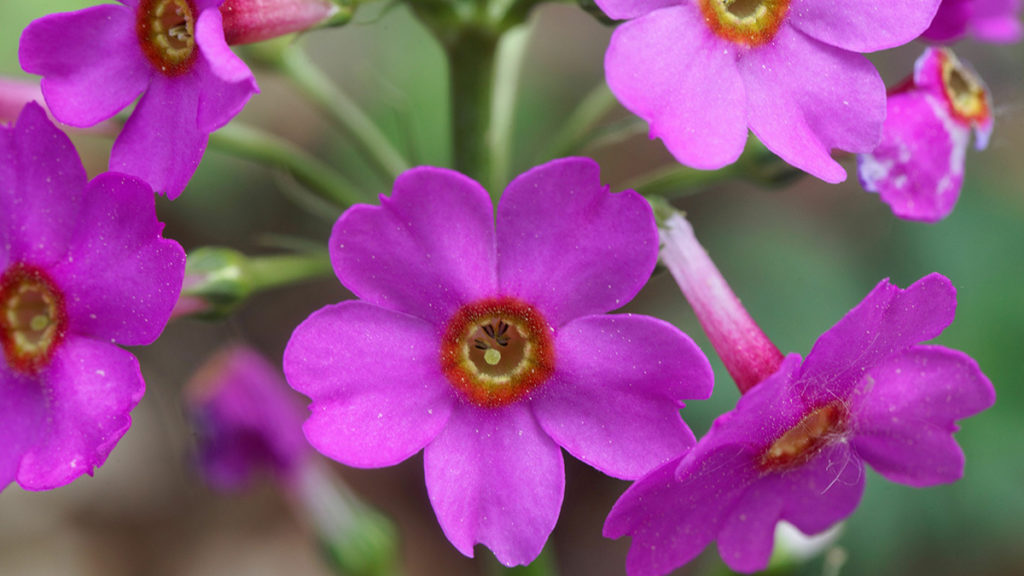 Japanese primrose
The Japanese primrose (sakurasō) comes in a range of colors, including red, pink, and purple, and represents long-lasting love and beauty.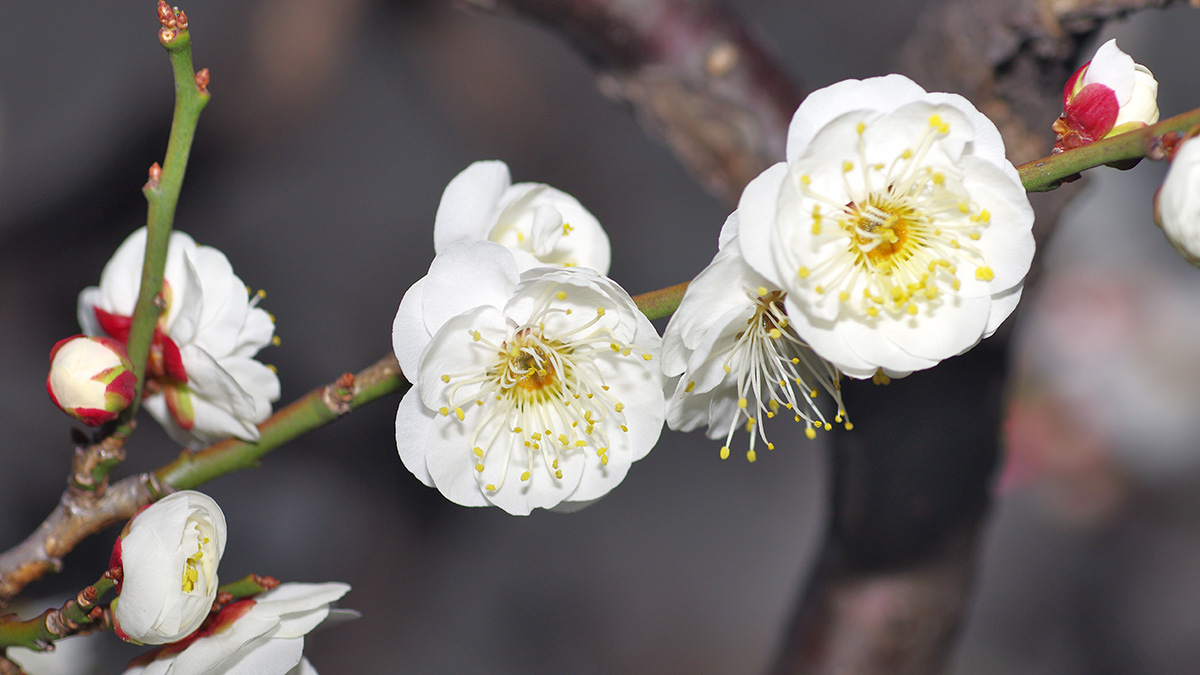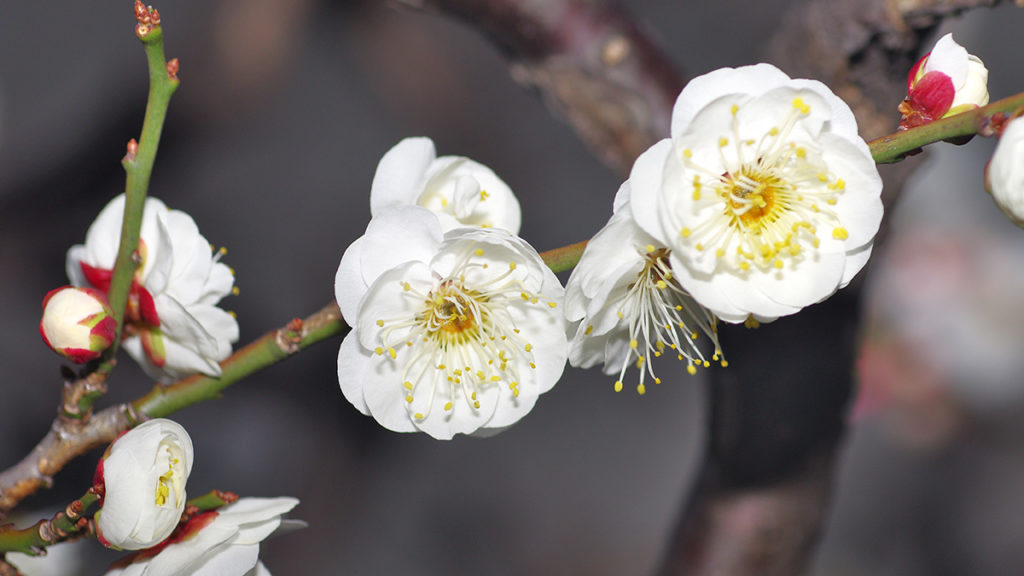 Japanese apricot
The pale pink or white blossoms of a Japanese apricot tree (anzu) convey faithfulness, elegance, and purity of heart.
---