We only buy tulips that are gown in soil. The richness and nutrients of soil provide for a stronger bloom that results in a more consistent quality and longer vase life.
kevin cochran
Vice President of Procurement
1-800-Flowers.com
When you click "Place order" to send Mom a beautiful arrangement of tulips, you probably don't think about where those delightful blooms come from or how they arrive at their destination in such pristine condition. But we have to.
And two people who are really invested in ensuring the safe travels and superior quality of our tulips are Kevin Cochran, vice president of procurement at 1-800-Flowers.com, and Katya Chaparro, the company's director of quality assurance.
Petal Talk was interested in finding out more about the journey of tulips, so we asked Cochran and Chaparro to give us a glimpse into their world. Here are some highlights from our conversation. (Some portions have been edited for clarity and brevity.)
Where does 1-800-Flowers.com get its tulips from?
Kevin Cochran: We source our fresh-cut tulips domestically, mainly from farms in Washington state and California. Those regions provide a very specific climate — with cold temperatures but minimum freeze risks — in which to grow the best-quality tulips.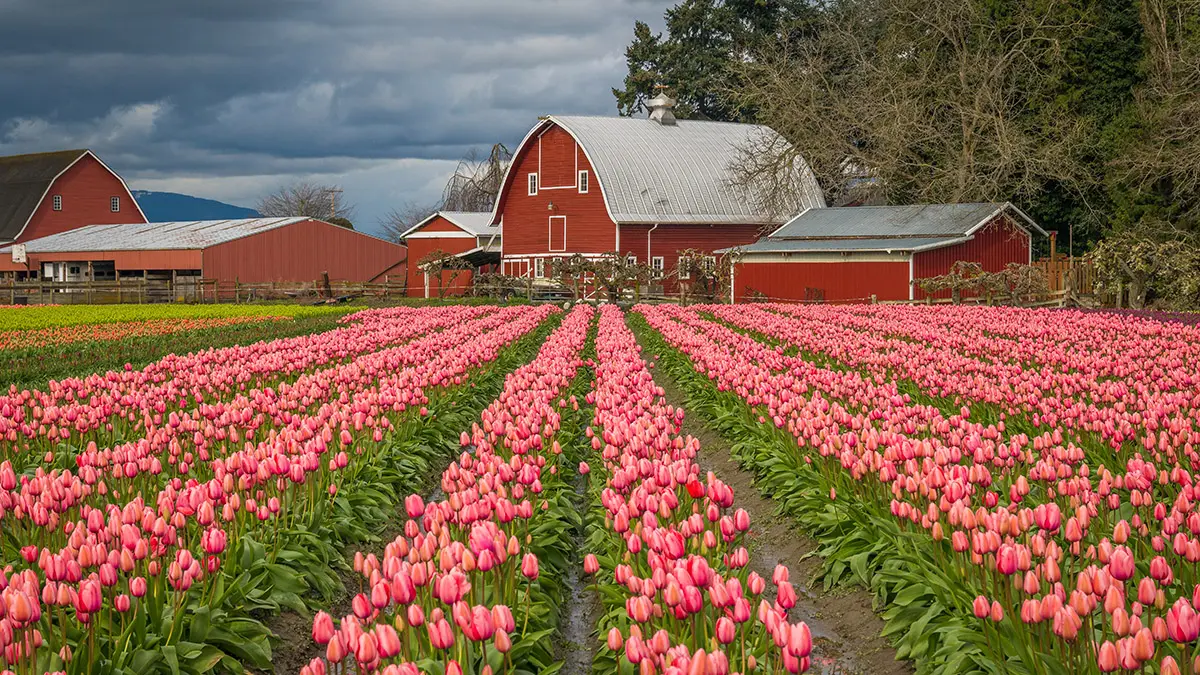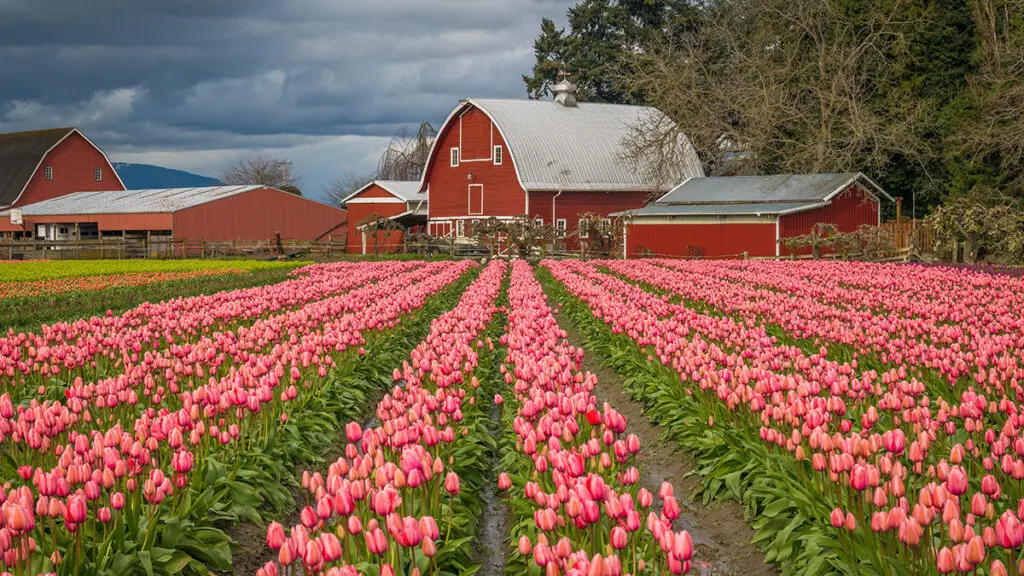 What are the ideal growing conditions for tulips?
Katya Chaparro: We buy from farms that grow the tulips in soil, not hydroponically. Tulips raised in soil are stronger, and the flower is bigger. Hydroponics is very nice because you can better control the diseases that can develop in the soil, and you can feed the plant much easier, but its stem is not as strong as if you were growing it in soil.
Cochran: Most tulips sold are grown hydroponically, which does an OK job. However, we only buy tulips that are grown in soil because they perform better. The richness and nutrients of soil provide for a stronger bloom that results in a more consistent quality and longer vase life.
How long does it take for the tulips to go from the farm to the fulfillment center, and then to customers' homes?
Cochran: Many of our tulips are fulfilled — meaning packaged and shipped to customers — directly at the farm the same day they are harvested. We also transport tulips via temperature-controlled trucks from between one and three days to other fulfillers, who fulfill them as soon as they are received.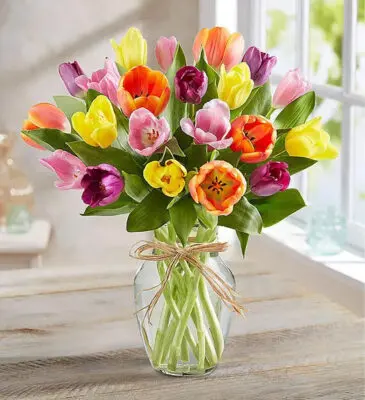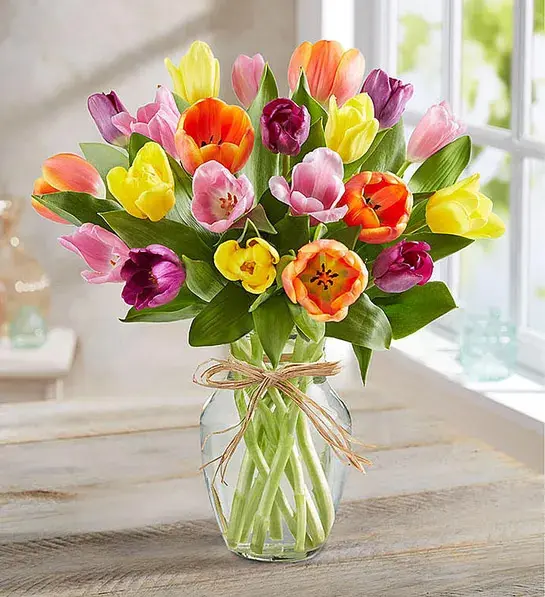 How important is it to keep the tulips cold during their journey?
Chaparro: Maintaining the cold chain is the key for all these flowers. They need to be between 33 and 35 degrees. It's the same rule for roses and alstros (alstroemeria) and carnations. The difference between those flowers and tulips is that we don't hydrate tulips at the distribution center because they will bloom immediately (in water).
What do you look for in tulips?
Chaparro: We want tight flowers showing color. The reason for this is because as soon as the tulips touch water, they open super fast. If they are open, the vase life for the customer is going to be three, four days, and we want them to last seven days. We do not hydrate these flowers at the distribution centers because of that.
What are the most popular times of year for people to buy tulips? How are you able to meet demand around those times?
Cochran: Spring and fall are the most popular tulip seasons. Spring tulip production follows a natural bloom cycle for the Northern Hemisphere. Tulips naturally grow and bloom in their spring cycle. So, to get fall bloom tulips, we bring bulbs in from the Southern Hemisphere (Chile and New Zealand) and grow them in the U.S. (Spring in the southern hemisphere is our fall in the Northern Hemisphere.)
---