8 Popular Types of Christmas Greens
The holiday season is just around the corner, so now is the perfect time to brush up on your knowledge about certain holiday related topics. The first topic on our list is Christmas plants – how many different types can you name off? Check out a few different types of Christmas greens below: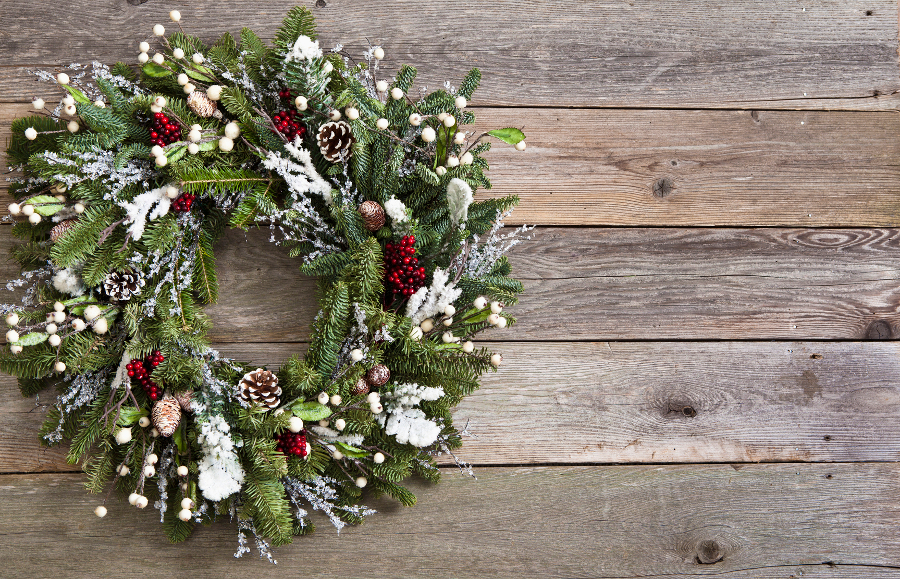 Fir
How many firs can you name when it comes to Christmas trees? There are a few, so put your thinking cap on and really think! Stumped? Okay, we'll let you in on some answers. There's the Noble Fir, the Balsam Fir, the Douglas Fir, the Fraser Fir, the Grand Fir, the Canaan Fir, and the Concolor Fir! Though they may all have a similar name each fir tree is unique – for example, Douglas Firs can range in height from 70 to 250 feet tall, while Balsam Firs are smaller in size and will grow to be about 40-60 feet!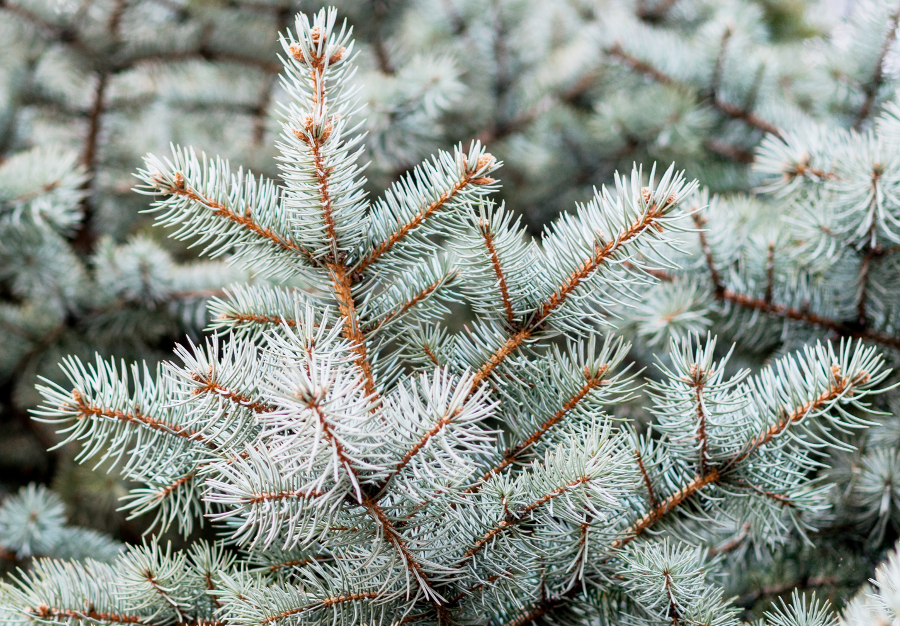 Check out our Christmas fir products including the Wondrous Holiday Centerpiece and Merry & Bright Holiday Train, both of which make great for this holiday!
Spruce
In addition to fir trees, another common species that people seek when decorating for Christmas is spruce. Under this category some of the most common trees used at Christmas time are the Colorado Blue Spruce, the Norway Spruce and the White Spruce. These trees have needles instead of leaves, but so do other types of Christmas trees such as pines and firs. That said, here's a quick tip on how to determine if you're looking at a spruce tree: the needles on spruce trees can be found attached individually to the branches, rather than in clusters – this is the main different between spruce trees and pine trees. However, fir trees also have needles that grow in this way, so to tell the difference between the two, look into the texture – spruce needles are sharp, whereas fir needles are not as pointy.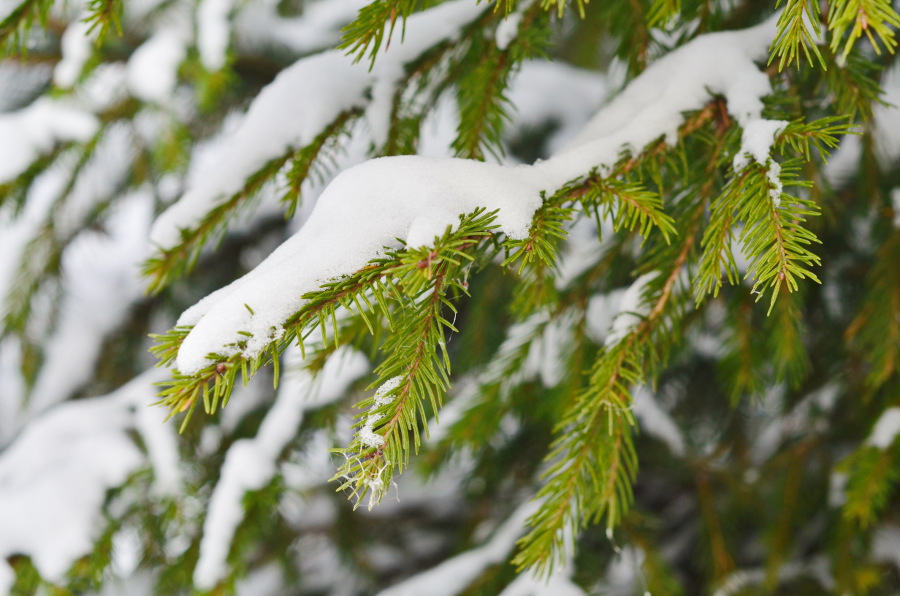 Get your very own miniature spruce tree this holiday season! Choose from the Colorado Blue Spruce Tree by Southern Living® and Christmas Traditions Decorated Spruce Tree – either make a cheerful holiday addition!
Pine
Another popular green found in abundance at Christmas is pine – especially pine trees, but of course pine is also used in wreaths, garland and other decorations too. Some of the more popular pine trees used for Christmas trees are the White Pine, the Scotch Pine and the Virginia Pine. As we mentioned earlier, pine trees look pretty similar to other tree species such as spruce trees, so you'll need to look carefully to discover the difference. In addition to looking at the needles, you can also look at the shape of the branches – the branches on a pine tree tend to look like they're bent upwards, and they actually tend to have fewer branches than other tree types.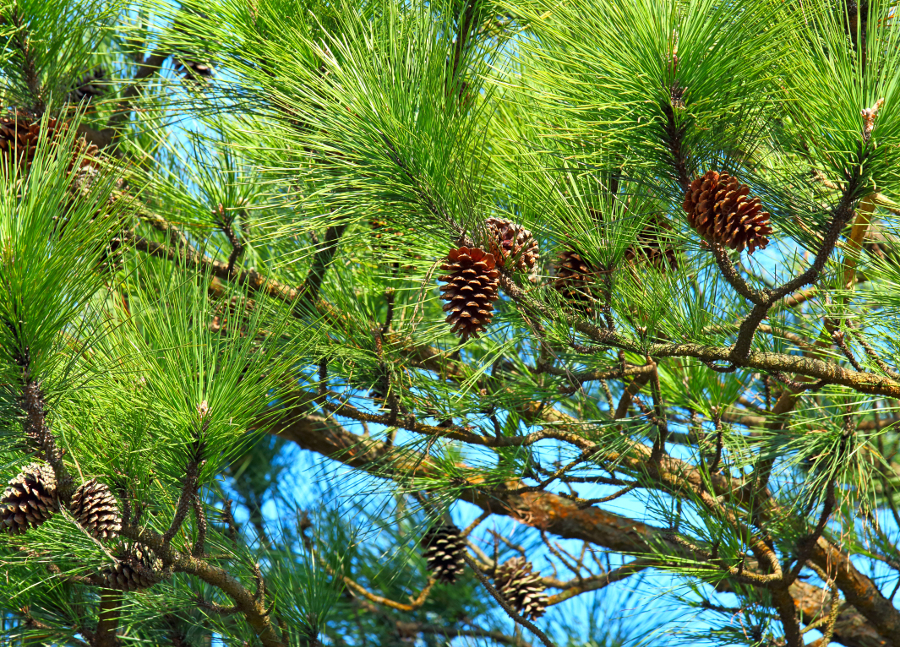 Interested in gifting miniature pines this holiday season? Choose from Kissing Krystals® Poinsettia Tree & Ornament or Festive Holiday Wreath – both come decorated with pines and add holiday cheer!
Holly
We know you'd recognize holly if you saw a picture of it – it's the classic green plant that has red berries, and it's usually used on many holiday advertisements or as decorations in homes, offices and more. Here's a fun fact for you: prior to holly being used as a symbol of the Christmas season, the Druids viewed it as a sacred plant and thought of it to symbolize fertility and eternal life. Although other plants would die off thanks to winter weather conditions, holly continued to thrive!
Juniper
Junipers are known for their foliage (it's usually short and green or silver blue) as well as the small blue berries that grow on them as well. Be careful if you touch a juniper's needles though, as they are usually sticky! While they may smell good, your hands may not be thanking you after a close encounter.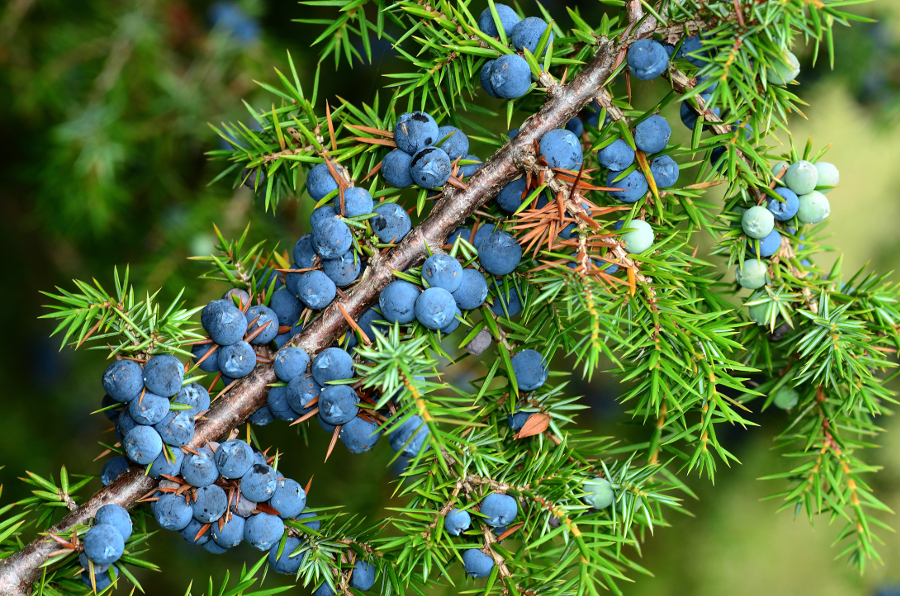 Ivy
Ivy can be found in a number of different Christmas arrangements, and it can be pretty easy to find in yards as it is! However, if you choose to use this green this Christmas, keep in mind that it does require a bit of maintenance in order to retain its beauty – specifically, you'll need to make sure that the cut ends are constantly kept in water.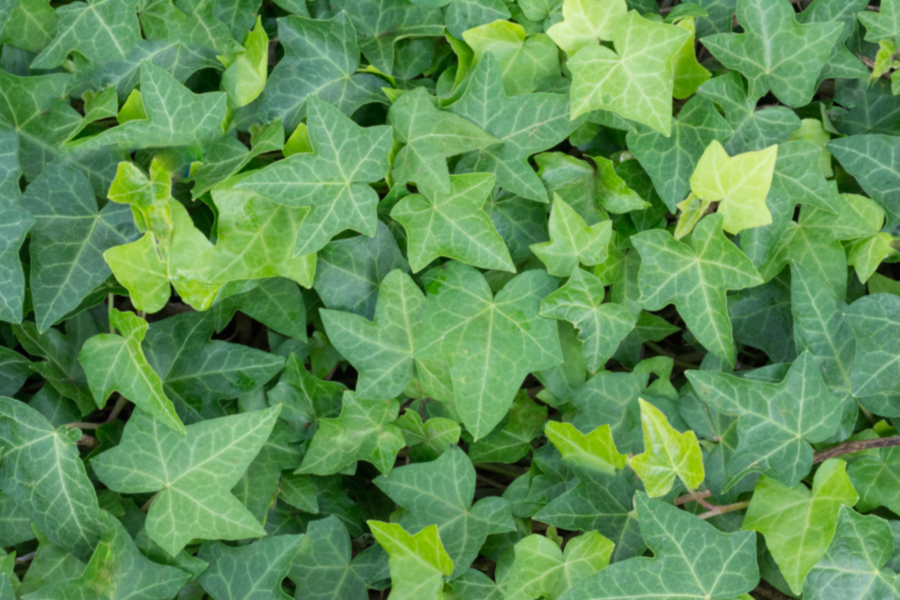 Boxwood
Boxwood is often used for garland and wreaths, and unlike many other Christmas scents, it produces a fragrance that you'll either really love or really dislike. That said, it's important that you figure out your feeling towards boxwood before using it in a wreath or other Christmas decoration around your home – you certainly want to have your house filled with scents that make you smile!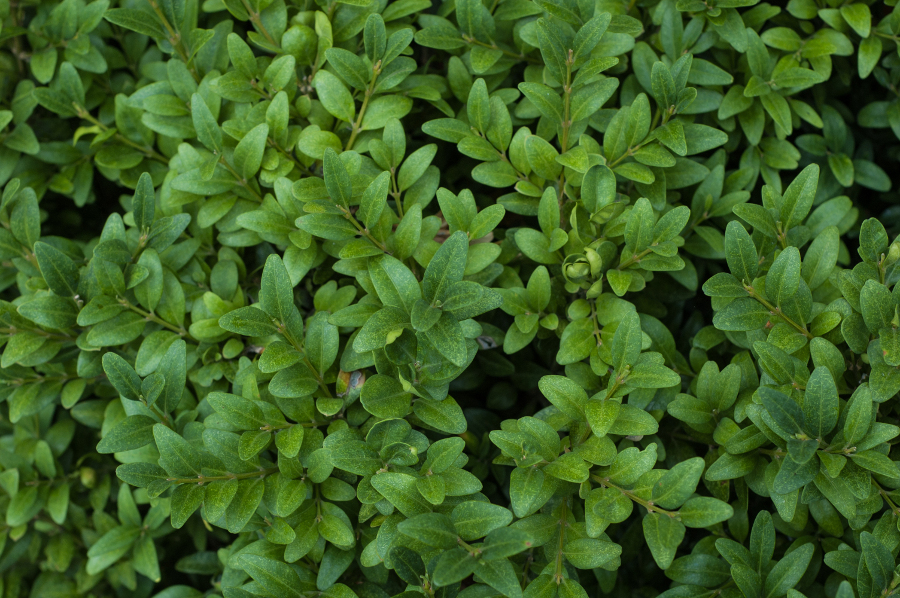 Mountain Laurel
For all of our readers in the south, you're probably at least a little familiar with mountain laurel – we say this because it's traditionally used in southern regions for garlands and wreaths! A piece of advice would be to stick with using laurel outdoors, as it typically thrives best in an outdoor environment – here, we're thinking more along the lines of wreaths you may hang on the peaks of your home or on your doors.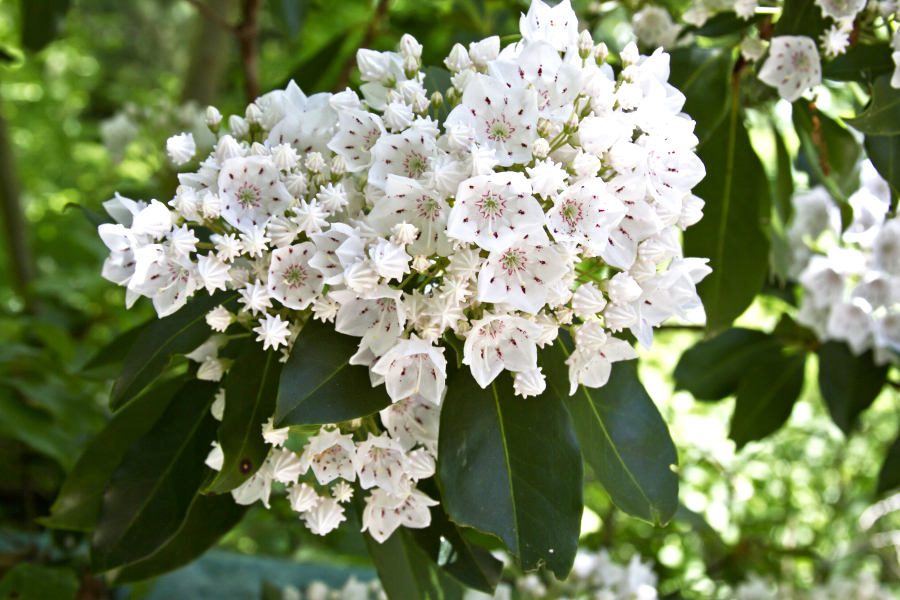 Now let us ask: which greens are you primarily going to use this Christmas? One thing's for sure – we're confident that any green you choose will get you and your home in the holiday spirit in no time!