In 1819, French author Charlotte de La Tour published "Le langage des fleurs," a detailed picture dictionary of flowers featuring hundreds of blooms and their symbolic meanings. In an era when etiquette prevented some couples from communicating openly, the symbolism in the book allowed readers to exchange secret messages of affection by using flowers. Different combinations of flowers, their placement within an arrangement, and even the direction they faced when handed to the recipient were all tailored to express a message from their sender.
Twenty-three years later, British florist and pastor Robert Tyas wrote "The Sentiment of Flowers: or, Language of Flora," bringing the flower dictionary tradition to the English language. It immediately became a favorite among engaged couples. The tradition of communicating with blooms soon took root in North America, where brides assembled well-thought-out and carefully arranged bouquets, tied them with a ribbon to symbolize companionship, and carried them to the altar on their wedding day as a sign of the happiness to come in their union.
Wedding flower symbolism
To help brides in their bouquet selection, we spoke with Valerie Ghitelman, vice president of product development, design, and sourcing at 1-800-FLOWERS.COM. She offers a primer on the language of the most popular wedding flowers.
Garden roses
Prized by brides for their elegance, garden roses are lavish and luxurious flowers that represent deep passion and lasting emotion. Dense and detailed, garden roses have a ruffling, pillow-soft look with a center that resembles four blooms in one. "These roses have a vintage flair, and this can be very captivating for someone who is traditional, romantic and appreciates old-world style," Ghitelman says. "Garden roses come in a variety of wonderful colors that are also very relevant and fashionable right now." Whether a striking pink, deep cream, or scarlet, these hybrid roses are some of the most popular and widely cultivated flowering plants available all year.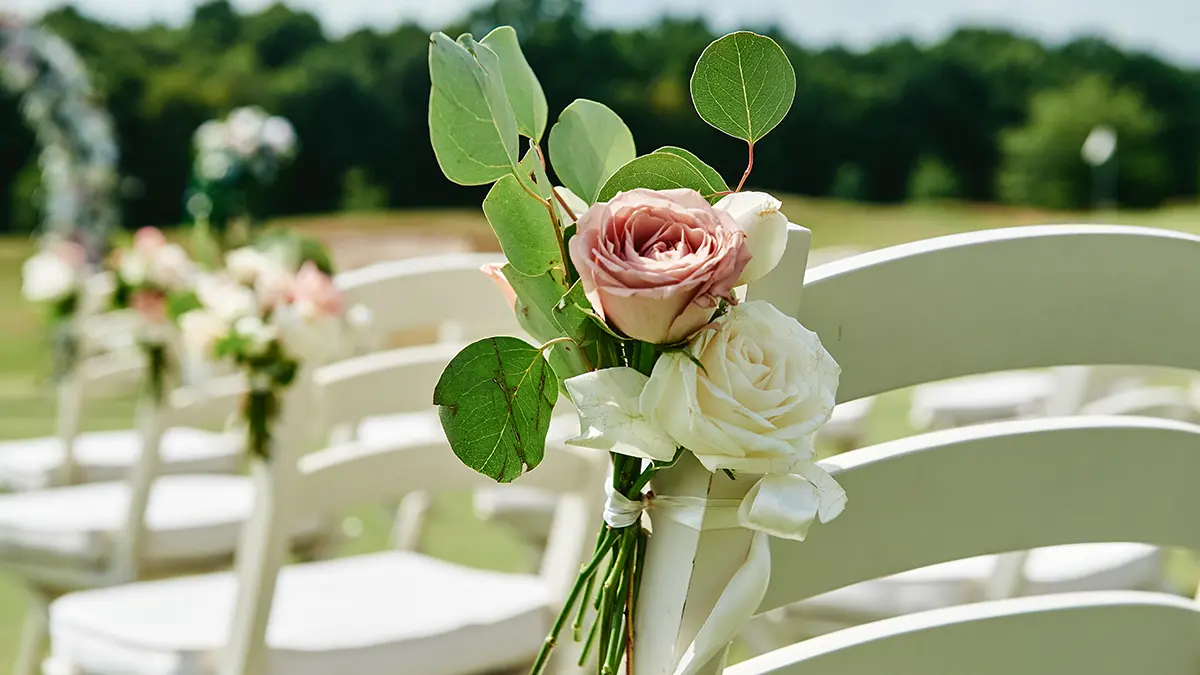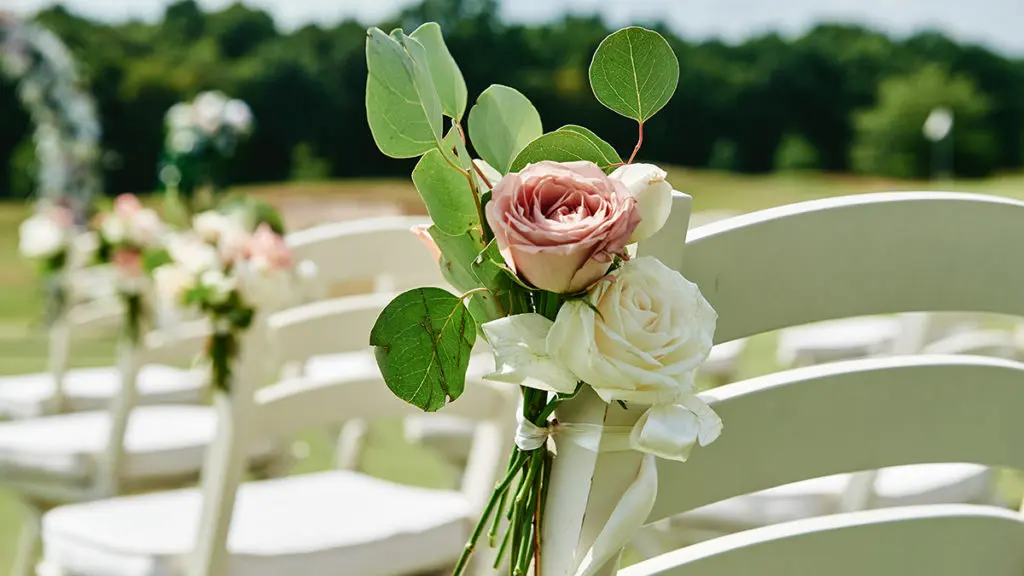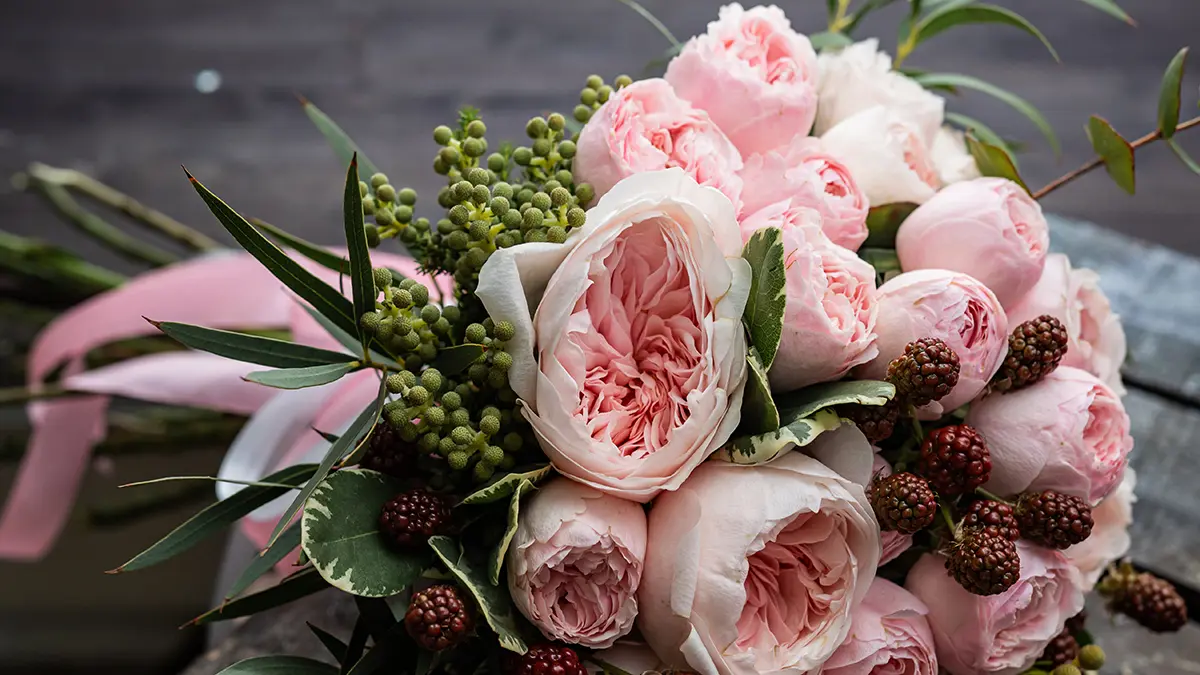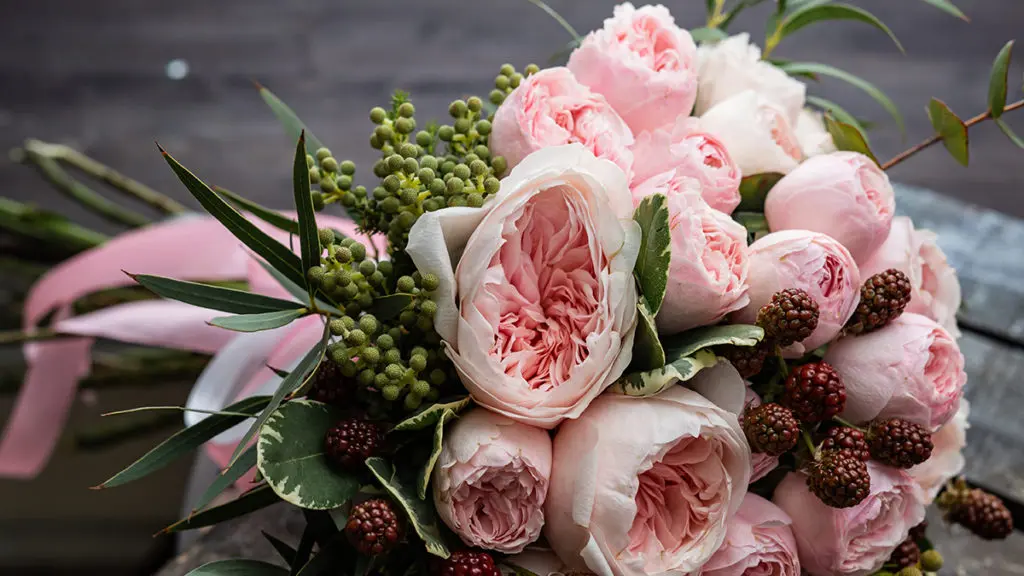 Peonies
The peony, a timeless flower regarded across cultures as a presage of prosperity and satisfaction within a relationship, is also seen as a display of a partner's honesty and compassion for others. With so many shades and variations available, the peony allows a bride to personalize a truly unique floral design to be unveiled on her special day. "These exceptional flowers possess an unforgettable fragrance and are considered a potent symbol of romance and adoration," says Ghitelman, calling the peony a "cherished choice for any wedding, an exquisite blossom that features lush feathery petals in a variety of colors."
Dahlias
The summer-flowering dahlia is a bold and elegant bloom guaranteed to stand out in any wedding bouquet, a characteristic that has led it to be equated with personal grace and strong presence in a crowded world. The bloom also stands for eternal commitment and a bonding of souls — the perfect message for a wedding day. The light and feathery dahlia also speaks to the good taste and elegance of the one who bears it. This flower carries a mild yet enticing fragrance and is in season for summer or early fall weddings.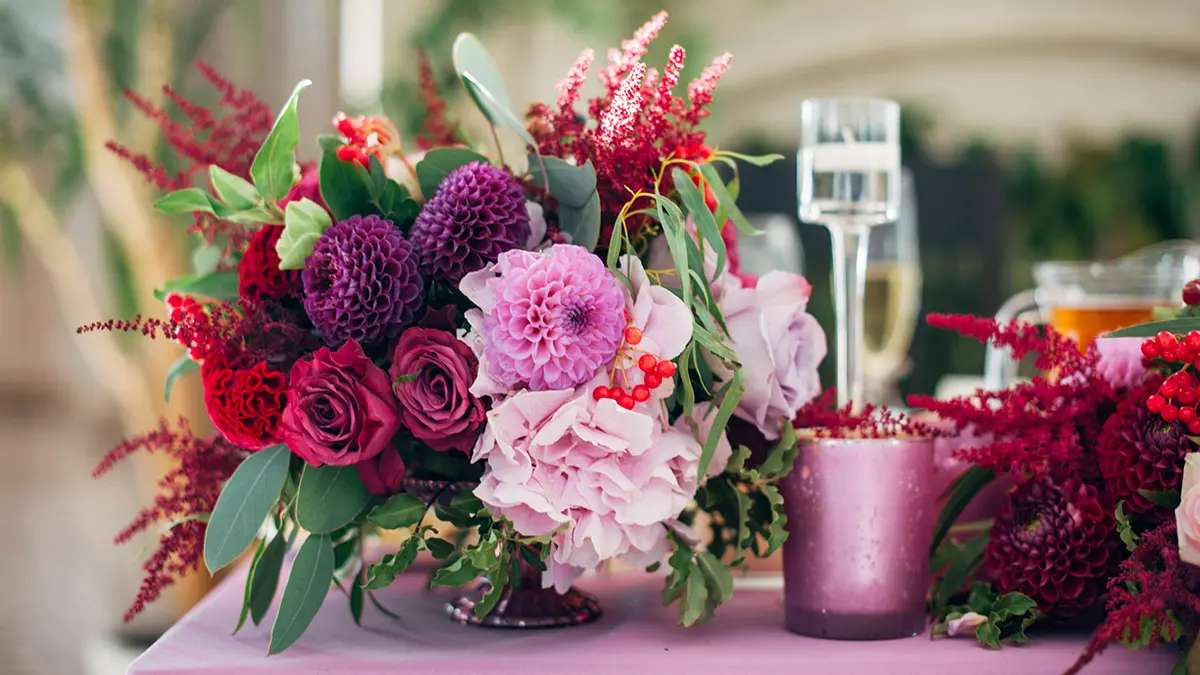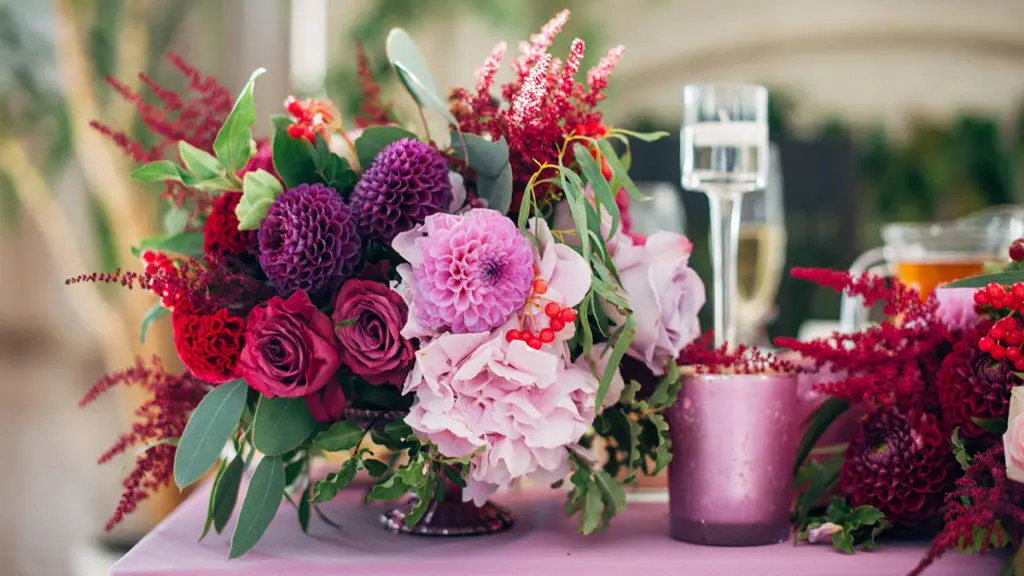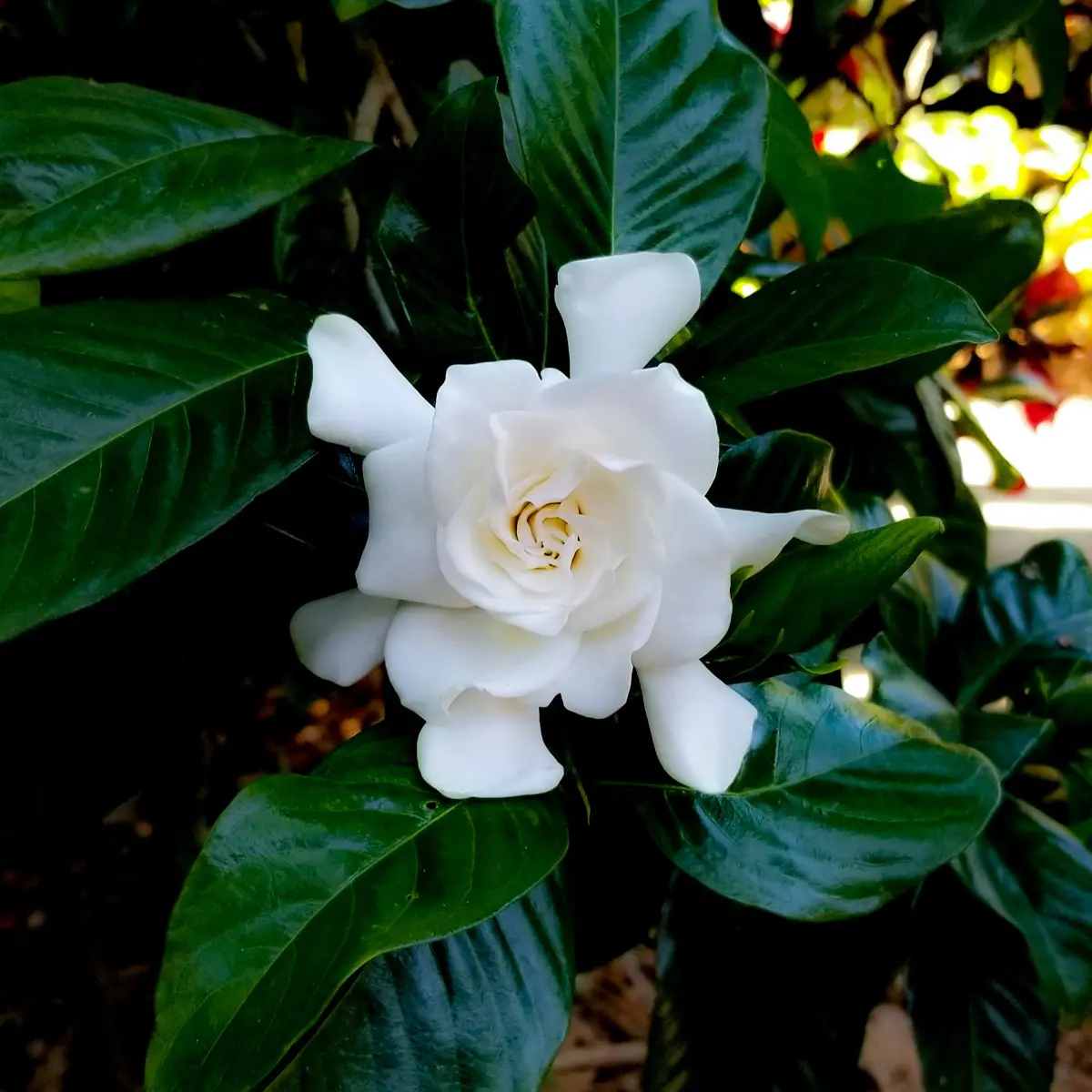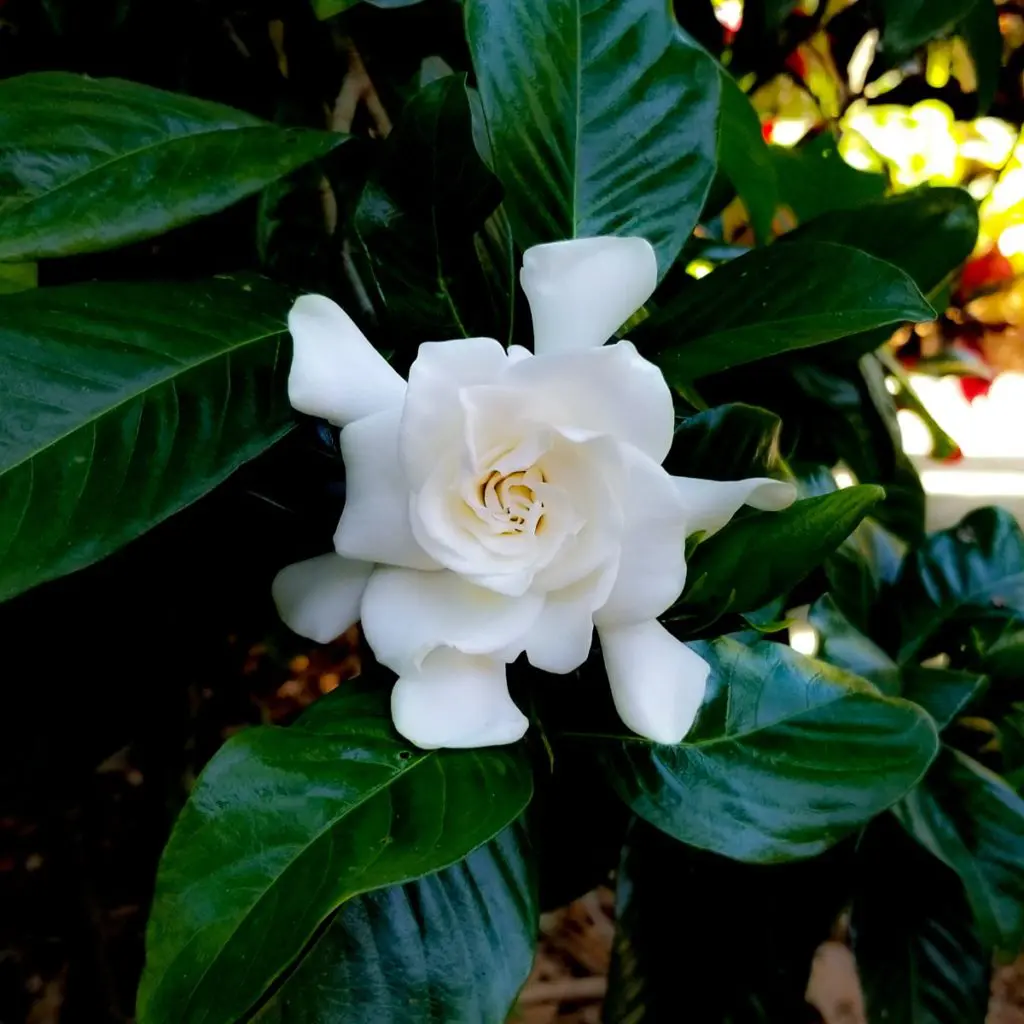 Gardenias
The gorgeous gardenia is said to embody positive dreams, trust, and joy — feelings always strongly associated with a wedding day. A flower of Asian origin, gardenias are seen by Japanese and Chinese people as a symbol of the peace, calmness, and unique intimacy experienced only between couples. "They have a delicate, layered bloom and shiny, green leaves, with a sweet fragrance that is absolutely intoxicating and memorable," Ghitelman says. "The white hue of the gardenia bloom adds a sense of purity and innocence, which explains why it is often used in wedding ceremonies." In addition to bridal bouquets, these bright flowers are also favorites for reception-table arrangements.
Calla lilies
A tropical bloom of African origin, the lightly fragrant calla lily gets its name from the Greek term for "magnificent beauty." The white calla is said to represent innocence, while yellow blooms embody emotions of gratitude, and pink selections speak to admiration and thanks. Ghitelman calls the calla her personal favorite for a wedding because it symbolizes faithfulness as well as true devotion and good luck. "The flowers are shaped like trumpets, which also symbolize triumph," she says. "Planning a wedding is a long and arduous task, so I suppose one could say making it through all that drama is somewhat triumphant." In season during the first half of the year, calla lilies are a popular choice for spring and summer weddings.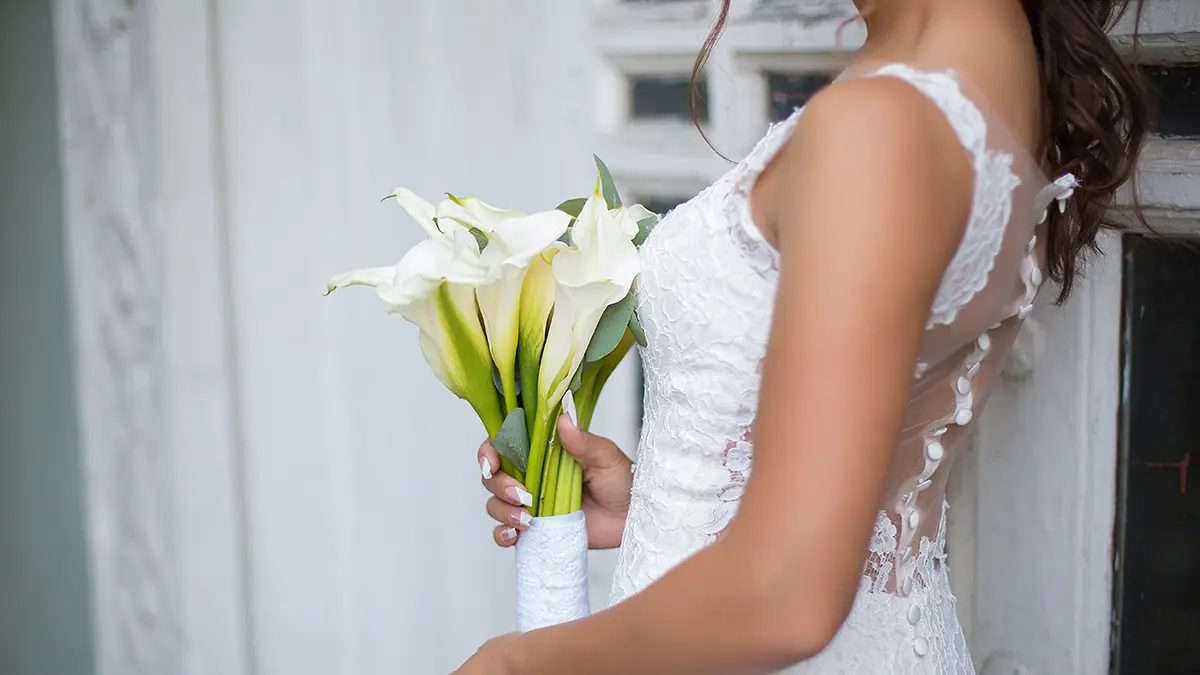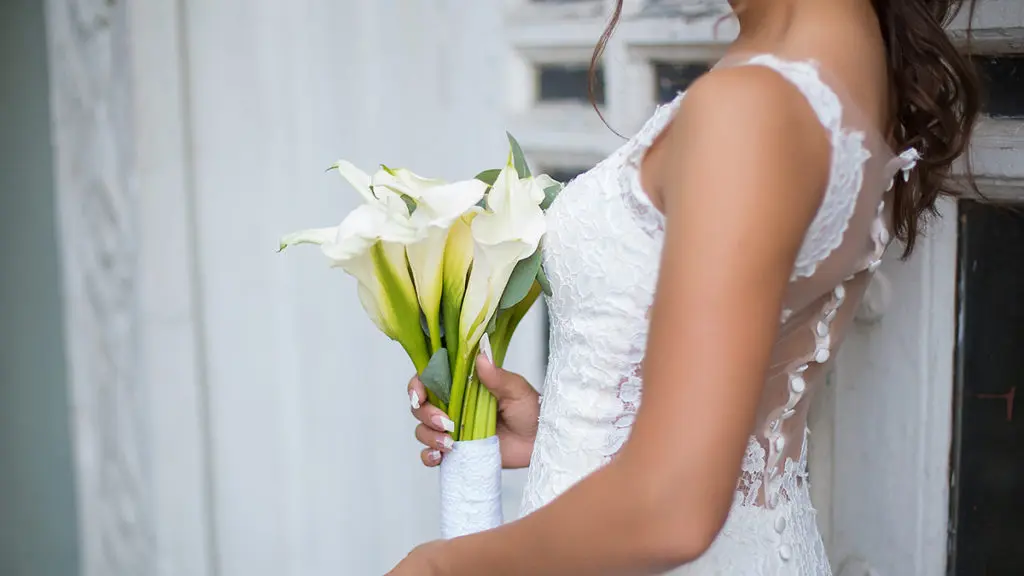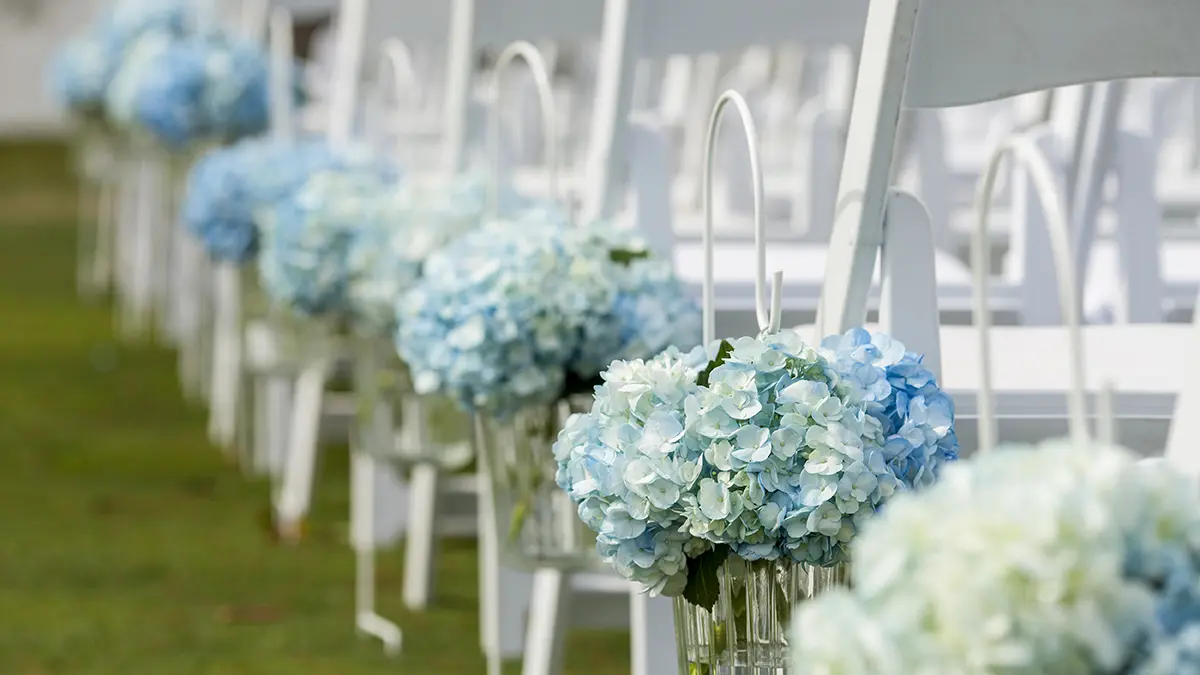 Hydrangeas
In their native Japan, hydrangeas have always represented gratitude, even on an imperial scale. Ancient Asian emperors were known to present hydrangeas as an apology when their time-consuming day jobs left loved ones feeling neglected. In modern times, the hydrangea still expresses commitment, empathy, and perseverance in a partnership, as well as a desire to make a union work no matter the obstacle. Unlike many single-bloom wedding selections, hydrangeas are actually shrubs of flowers, priced reasonably for such a dense and full plant. The bulbous, full-bodied shape of the shrub also represents another of its core meanings: abundance.
---