The holidays should be a time of joy and celebration, but they can often come with stress and uncertainty when it comes to exchanging gifts at the office. It's great to recognize the efforts of those who helped make your business a success over the past year, but where do you start? If you're feeling generous and want to spread some cheer, here is a guide to business gifting for the holidays.
Before you can select a gift, you must first understand your company's policy on gift giving. Staying within those parameters will help make your hunt for the perfect gift much easier. It's also important to understand simple business etiquette when it comes to holiday gift giving. Avoid purchasing a gift that is too expensive and elaborate and not in line with your recipient's interests, as your good intentions can be deemed inappropriate.
Christmas gifts for your boss
If you feel funny giving your boss a gift for the holidays, you're not alone. But that doesn't mean you should avoid doing it altogether.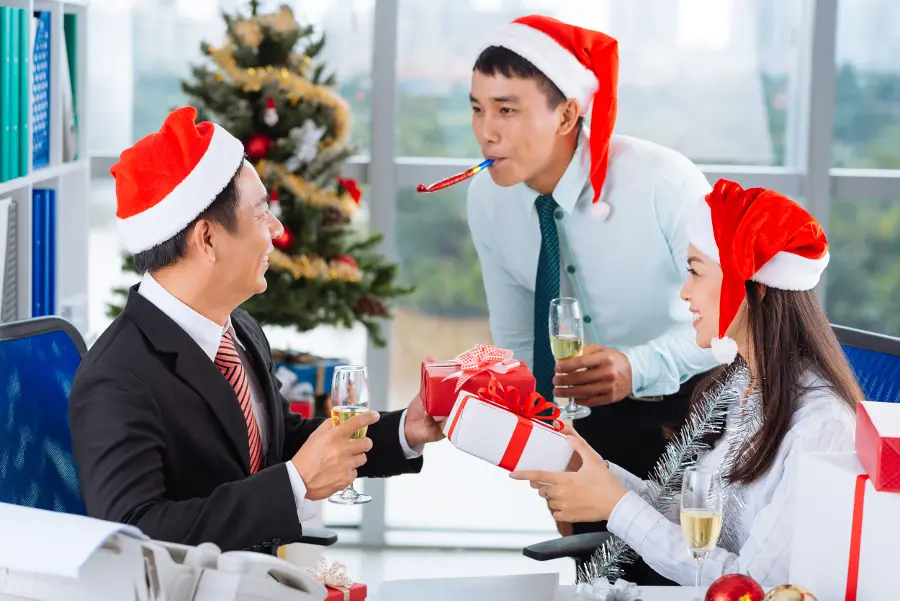 How much should you spend on Christmas gifts for your boss?
Determining a budget is the first place to start when deciding on a Christmas gift for your boss. While your personal finances and company's limit will certainly factor into your decision, a good rule of thumb would be to keep gifts between $20 and $50. Chipping in with a fellow coworker is always a good idea, as gifts that are too expensive will make your boss feel uncomfortable.
What Christmas gifts should you get your boss?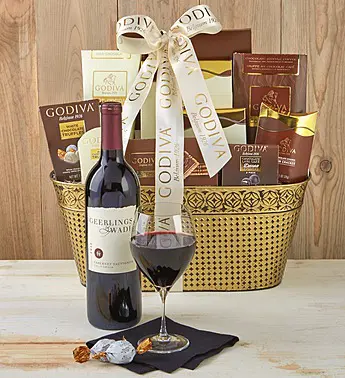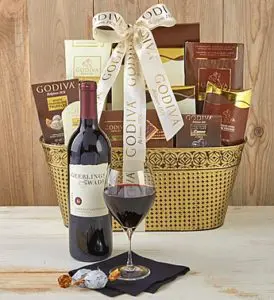 Cookies
Who doesn't love a sweet treat? Gifting your boss delicious cookies is a great way to let them know how much they are you appreciated, all while satisfying their sweet tooth.
Chocolate & wine
Nothing goes together better than chocolate and wine, and wine gift baskets take the guesswork out of finding the perfect pairing for your boss to enjoy.
Breakfast
If you have a boss that loves breakfast, then this berry breakfast box is the perfect gift. It comes with an abundance of fruits and gourmet breakfast delights that will put a smile on anyone's face — even those who aren't morning people!
Personalized business card case
This gift checks off all the boxes on your gift list for your boss. The combination of being personal but still professional ensures this practical present will be enjoyed by all the bosses out there.
Christmas gifts for coworkers
Buying gifts for your co-workers might be easier than deciding on one for your boss, as you've most likely developed a bond with the people around you. Undoubtedly, there will be some co-workers that you've grown closer to, but whenever possible try to include everyone on your gift-giving list.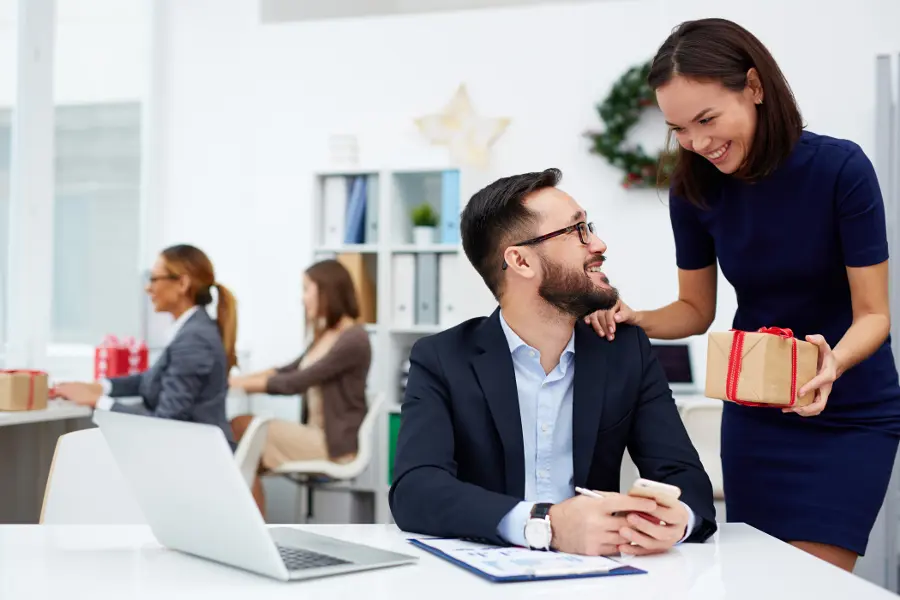 How much should you spend on Christmas gifts for coworkers?
Depending on the number of co-workers you have to buy for, gifts should be kept between $10 and $30. Of course, if you have your special work lunch buddy that you spend time with every day, you can spend up to $50 — but be sure to give them this gift away from the rest of the staff so no one feels less important.
What Christmas gifts should you get coworkers?
Candle
A candle is a universal gift that is bound to bring some festive light and holiday fragrance to anyone's home. This holiday votive sampler will make the candle-loving co-worker in your life a very happy camper.
Coffee & tea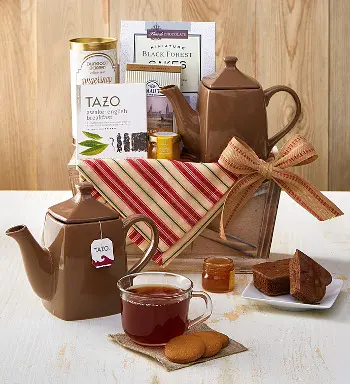 Do you like grabbing a coffee or tea with your co-worker during the work day? Give that person the gift of caffeine this holiday season. A collection of coffee or tea is a most delicious way to give them the energy boost they need to get through a busy work day or a pick-me-up at home.
Bath products
Bath products are practical and useful gifts, but they can also be special and unique. Finding a specialty shop that makes soaps and lotions with a unique scent is a great way to go. And if you're looking for a tried and true favorite, your coworker will be thrilled to relax and pamper themselves with a spa gift basket.
Plants & flowers
You can never go wrong with a bouquet of flowers or plant to brighten up any space — especially the office. Spread some peace this holiday season with Christmas plants that your coworker will be able to enjoy for months to come. If you want to add a pop of color to their desk, send a classic Christmas poinsettia to really put them in the holiday spirit.
Fruit
Forego giving individual gifts for all your co-workers and get a delicious fruit bouquet for the whole department to enjoy. Christmas tree-shaped pineapple slices and an assortment of juicy fruits with a touch of chocolate will be a real crowd pleaser in the office. Or, opt for a festive chocolate covered strawberry box that will spread holiday cheer in the sweetest way possible.
Still unsure about what Christmas gifts to get your coworkers? You can't go wrong with an e-gift card. Since the holiday season can be overwhelming with gifts, an e-gift card allows your boss and co-workers the opportunity to get their favorite floral arrangement or gourmet gift basket after the holiday craziness settles down. And don't forget to include a nice message in your card, thanking them for their guidance and support this year and wishing their family a very happy holiday.