Written by our Founder and CEO, our Celebrations Pulse Sunday Letters aim to engage with our community. From sharing stories to welcoming your ideas, we want to help you to express, connect, and celebrate the important people in your life.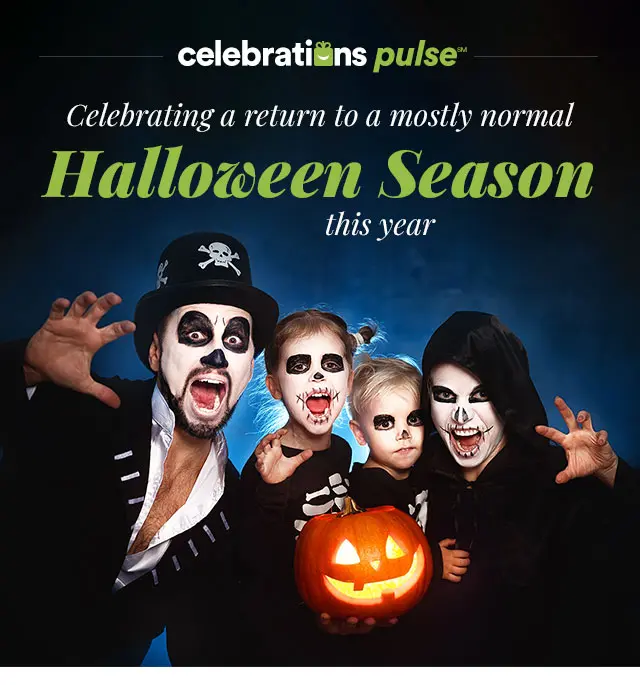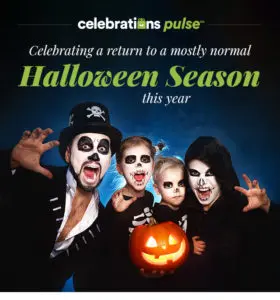 Many of us are in the midst of planning all of the traditions of dressing up, going door to door for treats (hopefully not tricks!), decorating the house, and parties.
For Chris, the latter holds special meaning. While costume parties are not a big thing for him, he did meet his wife Kathy at a Halloween party in his freshman year of college. The day will always hold a warm place in his heart.
And Chris and Kathy have another reason to celebrate this year as their grandson Aidan celebrates his first "real" Halloween (COVID restrictions prevented a full celebration last year). Chris and Kathy are looking forward to taking him to his first Halloween party.
Jim's Halloween celebration will be close to home – and close to the business. He's planning on sending the Halloween Treats Box from Cheryl's Cookies to his grandchildren this year as he does every year. Jim can't think of anything that they would enjoy more (and it's an excuse for his children to also partake in the festivities).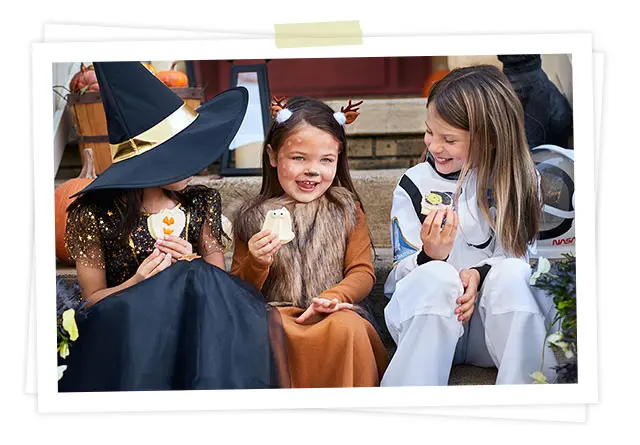 We thought we'd provide a few other out-of-the-box – pun intended – ideas this year as we are returning to a more meaningful celebration of Halloween. An estimated 65 percent of Americans intend to participate in Halloween activities this year, up from 58 percent in 2020 and comparable with 68 percent in 2019 before the pandemic. So that means many of you may be looking for new ways to celebrate.
Homemade decorations and painting pumpkins
Halloween is such a special family time, so we suggest making everyone part of the fun, and that includes getting the kids to help out with decorating the house. Jim and Chris and their kids used to make homemade decorations out of markers, construction paper, and scissors. You'd be surprised at how creative kids can be with the simplest tools. Getting your kids and grandkids involved gets them engaged and gives them a sense of ownership.
With that in mind, it might be a great idea to take a family trip to pick up some pumpkins to put around the house this year. And rather than undertake the messy process of carving pumpkins, put the kids' creativity to the test in another way by having them each paint a pumpkin.
Tips from the family
Our sisters Peggy and Julie wanted to share some of their favorite Halloween ideas: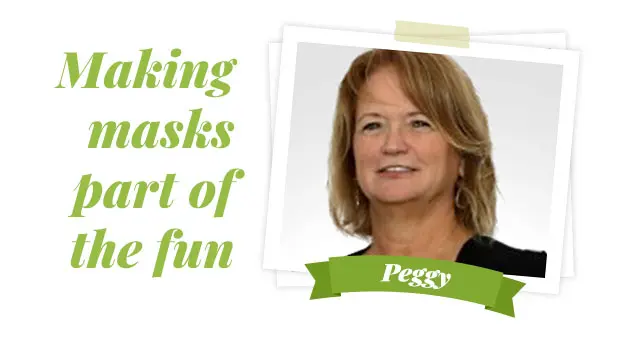 If you're planning on having your kids wear COVID masks while they are going door-to-door, make the face coverings part of the fun. And we'll start you off with some ideas, including decorating the mask with sayings like "trick or treat," or "thank you," or "Happy Halloween." You might also consider designing the mask as the wrapper of your child's favorite candy. Who knows, maybe the child will hit the jackpot that evening, and get their favorite treat, with the masks acting as a not-so-subtle hint.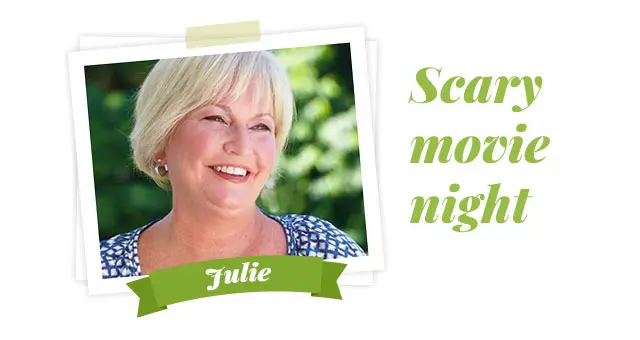 And, after the kids' trick-or-treat during the early evening concludes, perhaps hold a special screening of a Halloween movie afterward while the kids enjoy some of their treats.
In whatever ways you plan to celebrate, we hope that the days leading up to Oct. 31 provide some semblance of normalcy for your family. And that your Halloween is safe, fun and productive – particularly when it comes to the kids' trick or treating.
Happy Halloween to all!
Chris & Jim