I'm a doer, a creator, a lover of learning! So, I think having an activity planned for your Galentine's party is a must. You can have someone come and teach a class or you can set up an online class. You can also take it as serious as you want or just have fun with it.
One of my passions is hand lettering, so I planned chalk lettering activities, as well as a bounce lettering online tutorial.
Chalk Lettering
I incorporated chalk lettering into my party décor, which provided lots of inspiration for my guests! And, once again, I turned to Leslie Knope's own words for inspiration!! I used an oversized glass canister with chalkboard label to display this fresh and fabulous arrangement of sunflowers, free spirit roses, asters, and tulips.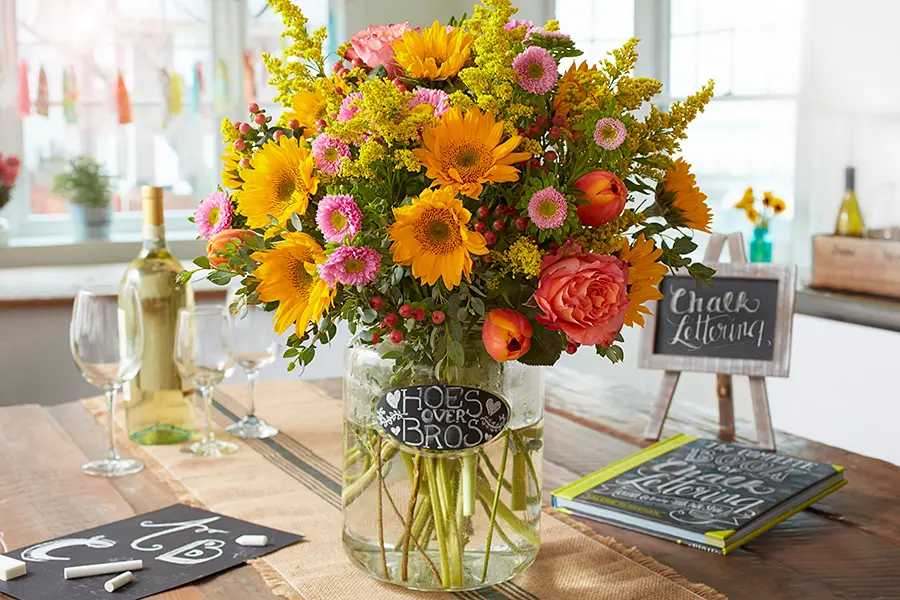 I set up a small space so that my friends could give it a try. My copy of Valerie McKeehan's "The Complete Book of Chalk Lettering" provided guidance. You can check out her website www.lilyandval.com for more inspiration and fun Galantine ideas! Supplies were laid out: chalk, sharpener and black craft paper (instead of chalkboards). Having so many sheets allowed for lots of trial and error and boundless creativity!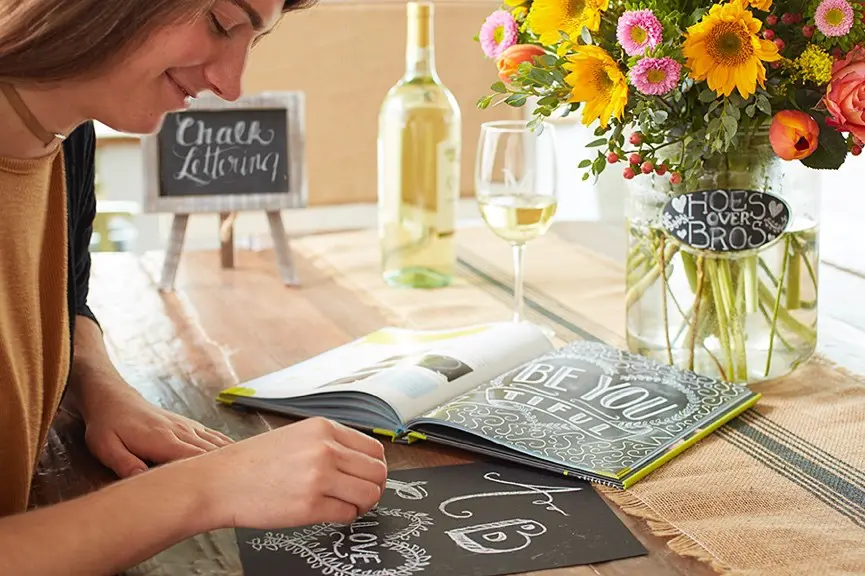 Bounce Lettering Class
I recently started taking online craft classes and particularly like the site Brit + Co, www.brit.co. Once you order a class, you "own" it and can watch it whenever you want. They give you a supply list, as well as a class guide with worksheets that you can download in advance. When you are ready to bounce, just open your laptop, click play and start learning! I like the fact that you can stop the video whenever you want to focus on a technique or pause and come back to it when you can.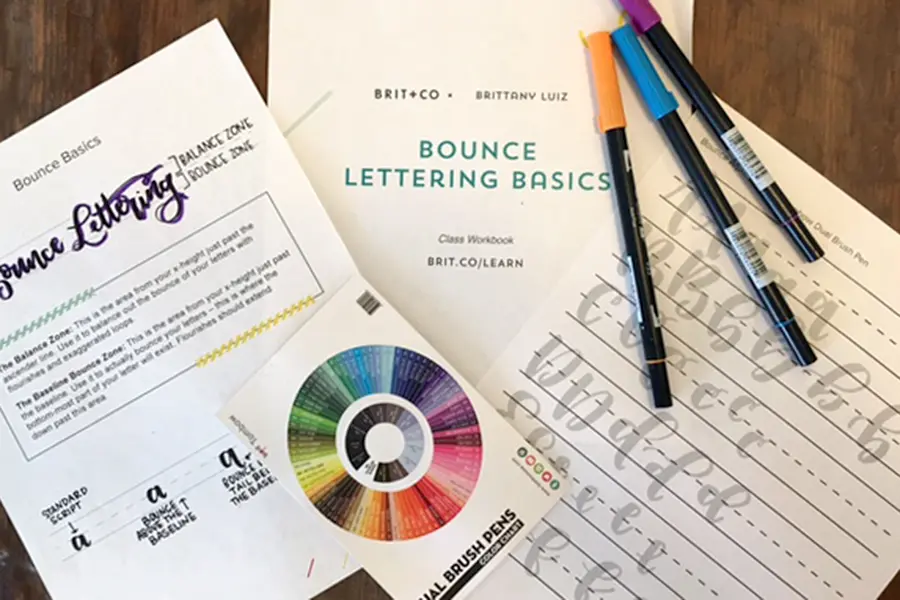 It's totally up to you and your friends regarding how serious you want to get with this. You can send the class guide and supply list to everyone in advance and they can come prepared with their own supplies, or you can just print out a few worksheets and get a set or two of supplies that everyone can share.
I find that just practicing the lettering style with the brush pens is so relaxing and almost meditative. You need to get into a groove and go with the flow so that your lettering is fluid and not shaky.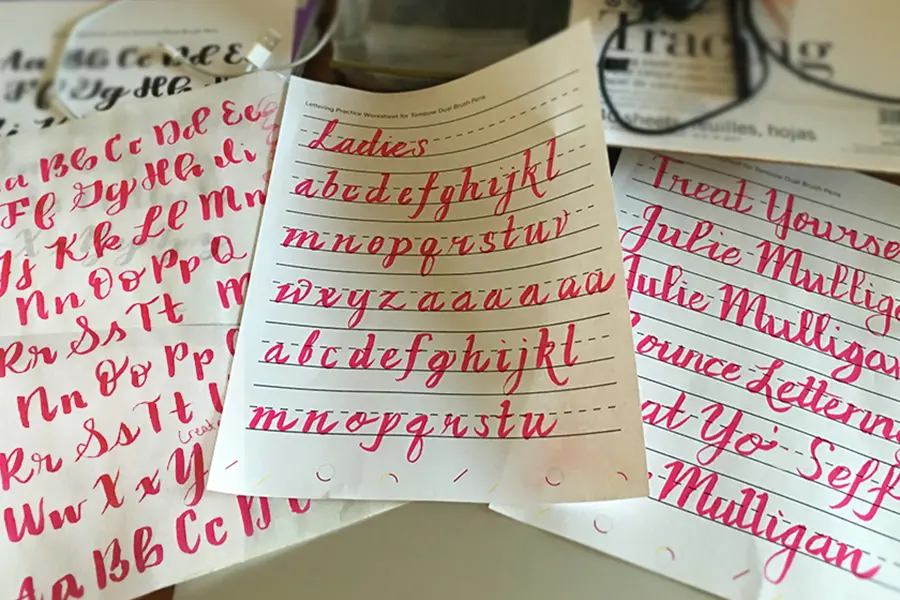 Take your new skill and use it to add Galentine quotes to a fun rag garland. Even the garland can be a quick DIY party activity! As easy as it looks and is to do, a few tips and tricks are always appreciated.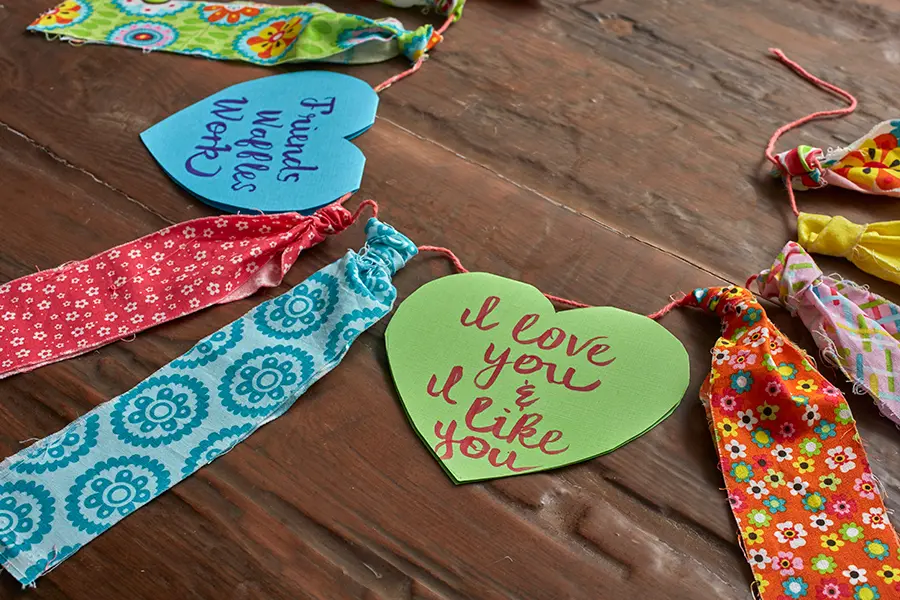 How to Make Fabric Garland
Fabric garlands are easy to make and add a bit of fun, whimsy and personalization to any room or celebration.
You can use any fabric scraps that you have, or you can buy pre-cut and coordinated strips called Jelly Rolls at a local fabric/craft store or online. You will also need some type of ribbon, yarn or twine to attach the fabric strips to.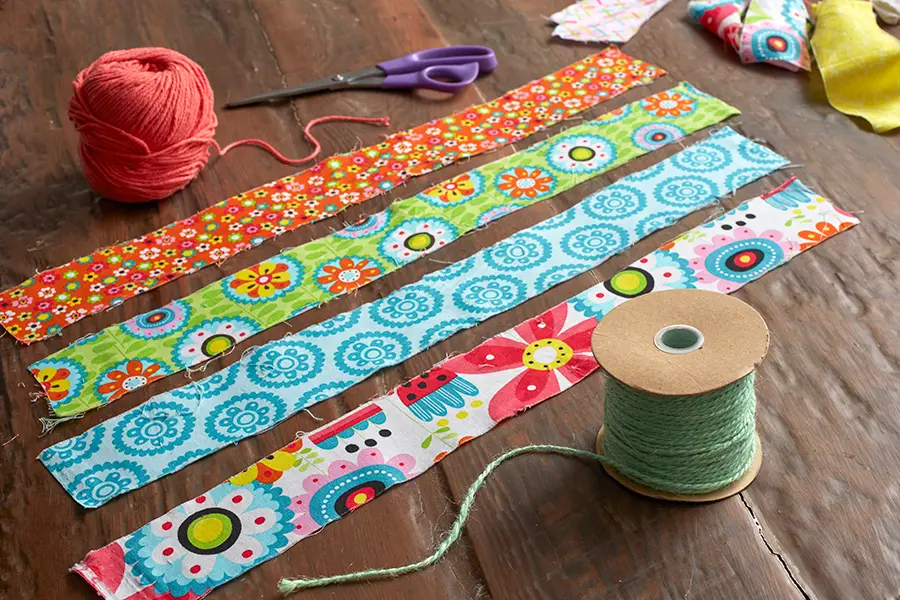 Fold a strip of fabric in half and place it under the yarn.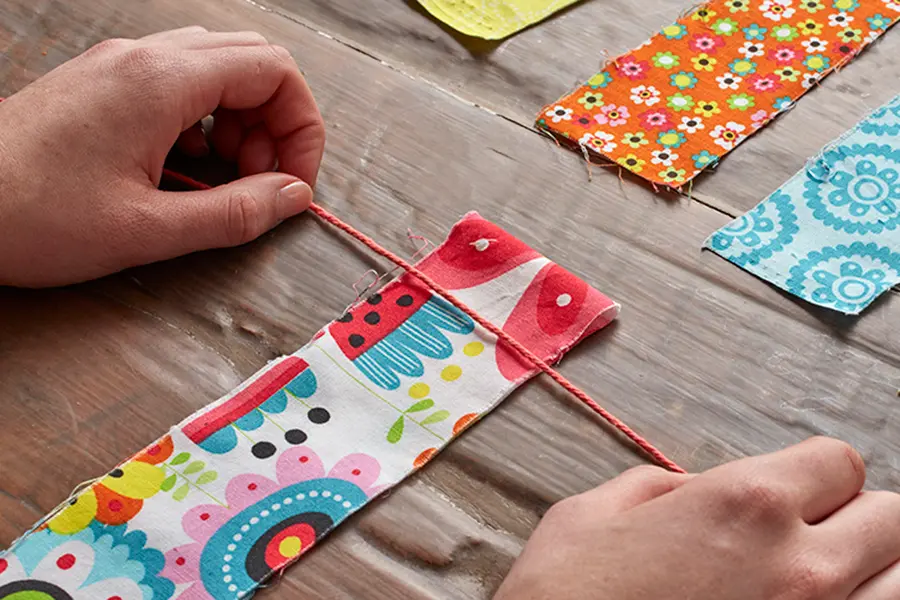 Pull the bottom of the fabric up and through the fold.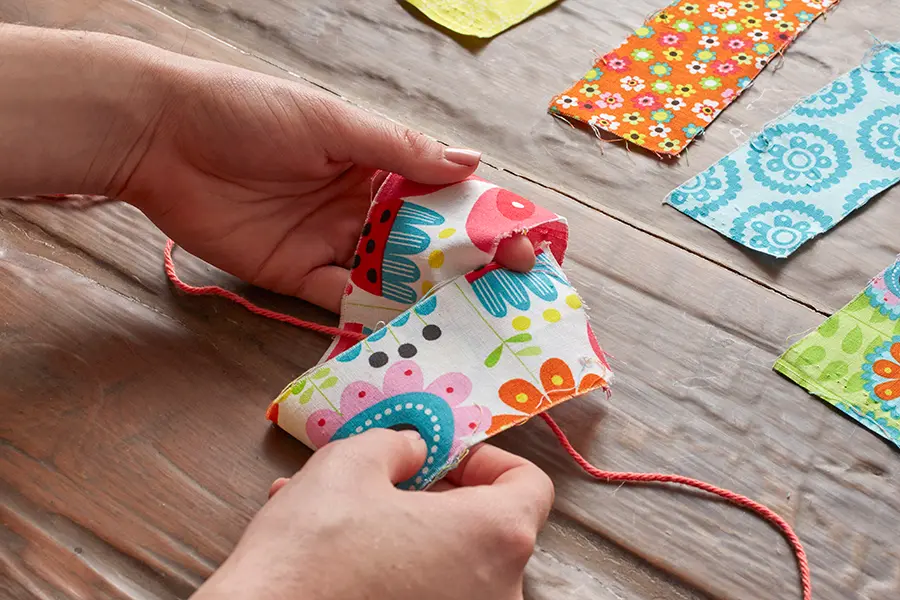 Hold the yarn with one hand and continue to pull the fabric through the loop.
Pull until the knot is secure but not too tight.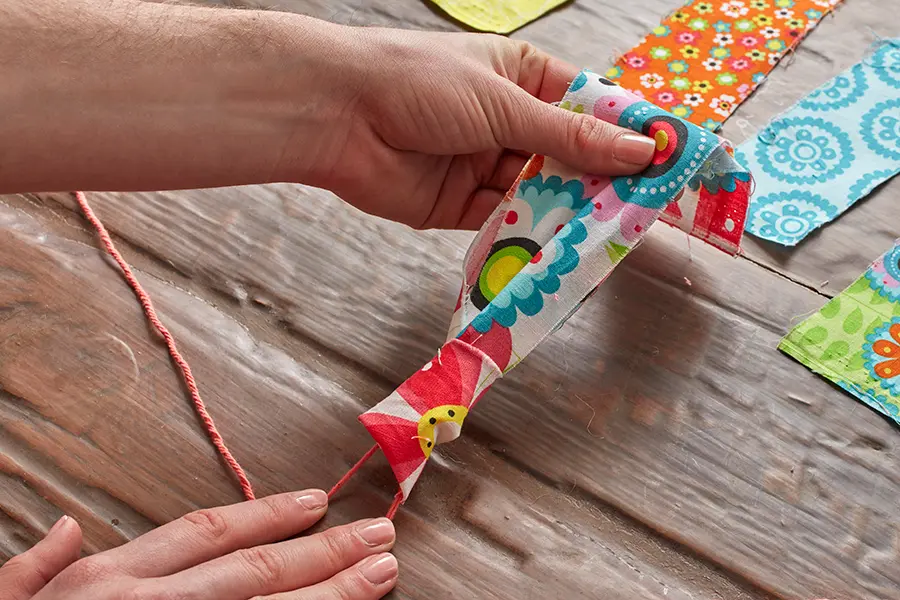 By looping the fabric on to the yarn in this way, your fabric will be easy to slide on the yarn and will fall nicely when hung.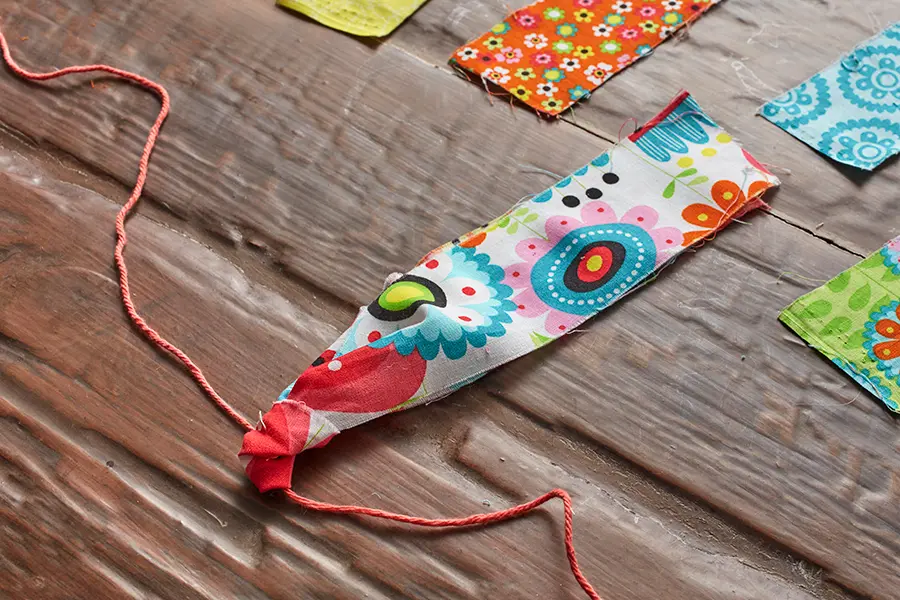 Continue to add fabric strips until you have reached your desired length.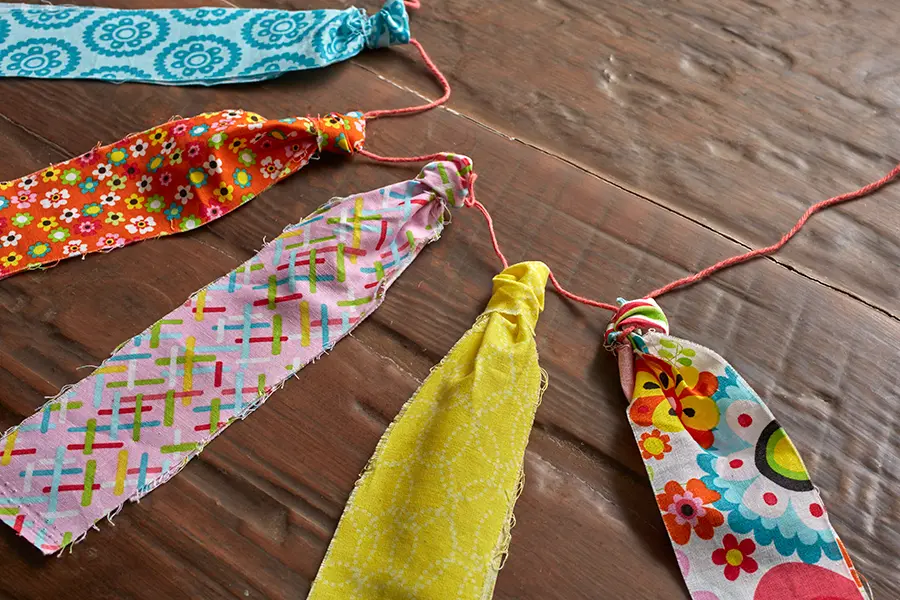 You can place your fabric strips as close to each other as you wish.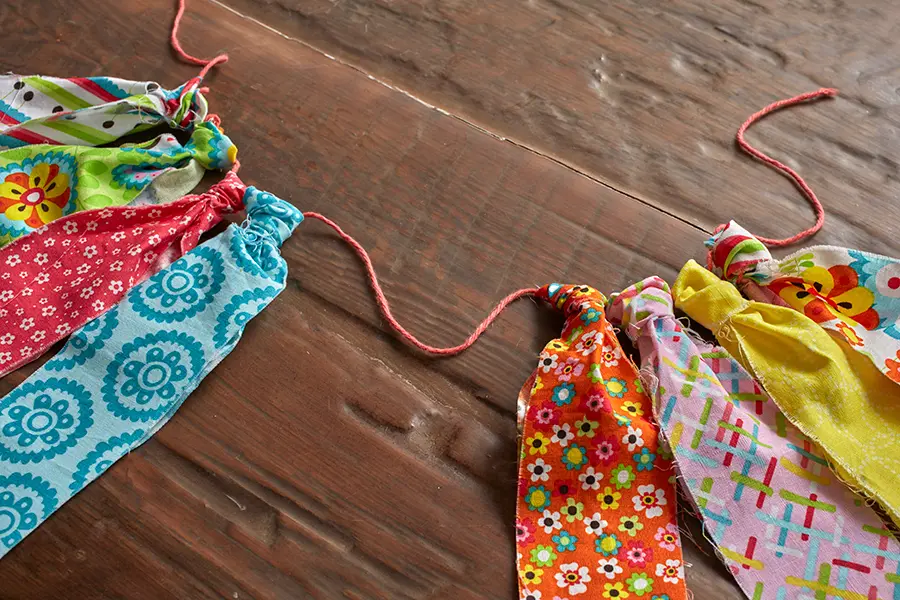 You can personalize it even further by alternating hearts with Galentine messages or do something similar for a birthday, graduation, retirement, etc.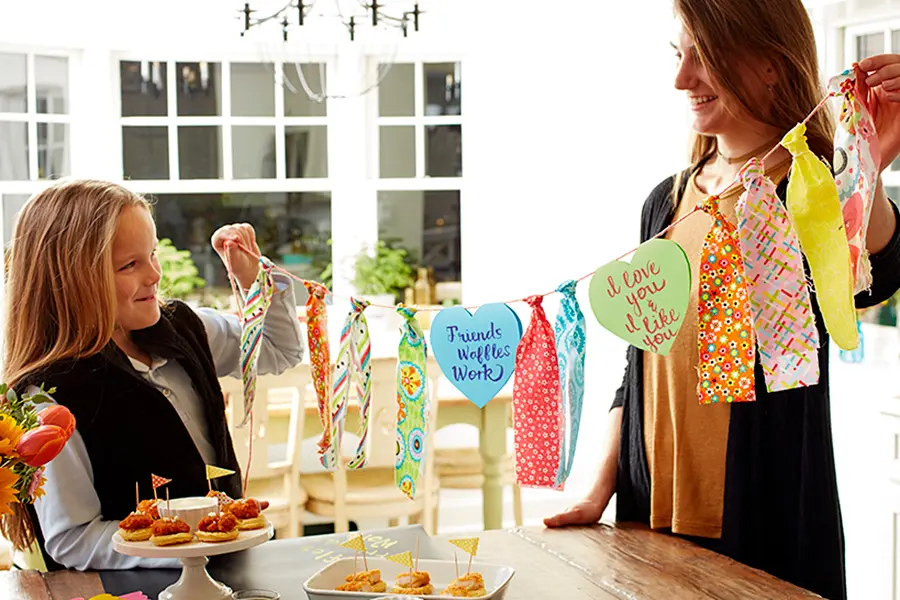 If you want to decorate for your Galentine's party with quotes from all of the fabulous Parks & Rec characters and aren't that crafty yourself, just look online for free downloads.
I found this whole collection of invitations, decorations and games at a blog called Pizzazzerie!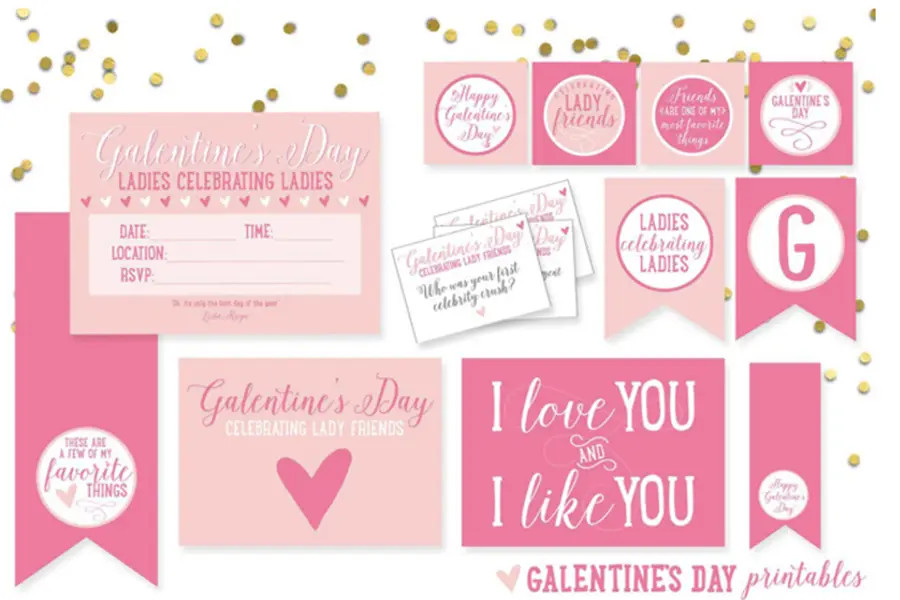 Next up, some suggestions on how you can have fun, celebrate your lady friends and give back all at the same time!
Check Out the Rest of Julie's Galentine's Day Posts: