You can make your "Ladies Celebrating Ladies" gatherings even more meaningful by adding an element of giving back. There are so many ways to do this, in big ways or small. It's all up to you. If you are gathering with a group of friends monthly, set a dollar amount that each person will contribute per month and vote on an organization to donate to at the end of a year. In honor of the creator of Galentine's Day, you could contribute to or get involved with Amy Poehler's Smart Girls or another organization that is committed to supporting girls' and women's causes.
Or you and your friends could organize a larger special event. Each planning meeting is another excuse to get together with the girls! I recently helped organize a Paint & Wine event that raised money for Smile Farms, an organization that is near and dear to my family and me.
A larger scale event requires more work and attention to detail, but it is worth it. Here are some tips and ideas from this event if you are thinking of giving something like this a try.
Before hiring professional instructors, see if there are people within your circle who have the necessary skills and would be willing to volunteer their time or offer a deep discount off their regular fee.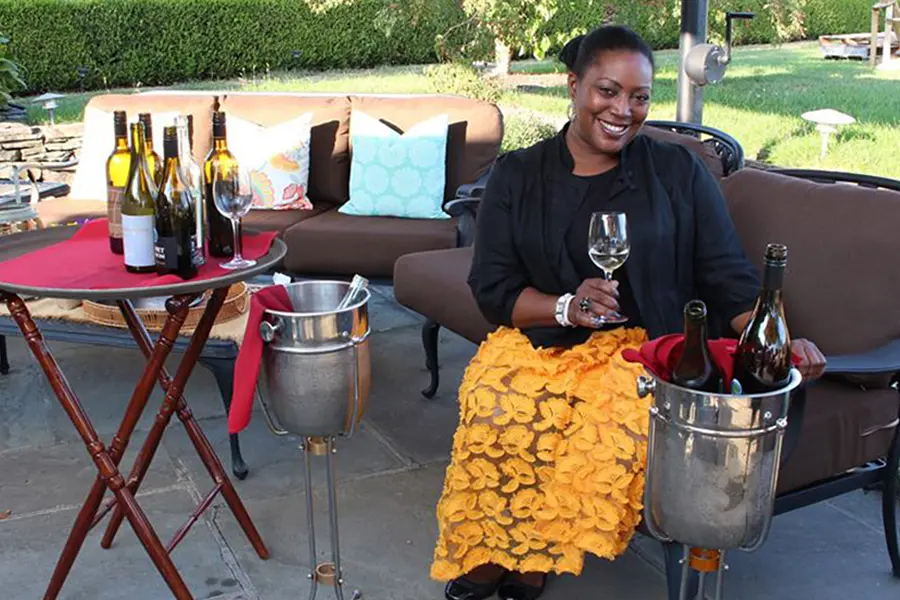 Chandra and Carly, both employees of 1-800 Flowers.com, volunteered their time and knowledge. Chandra is a certified wine instructor and Carly is a recent graduate from the Fashion Institute of Technology with a degree in Fine Arts. A Smile Farms board member donated the wine, and all the painting supplies were purchased at a special discount from Social Artworking. This company's site makes it very easy to plan a painting party!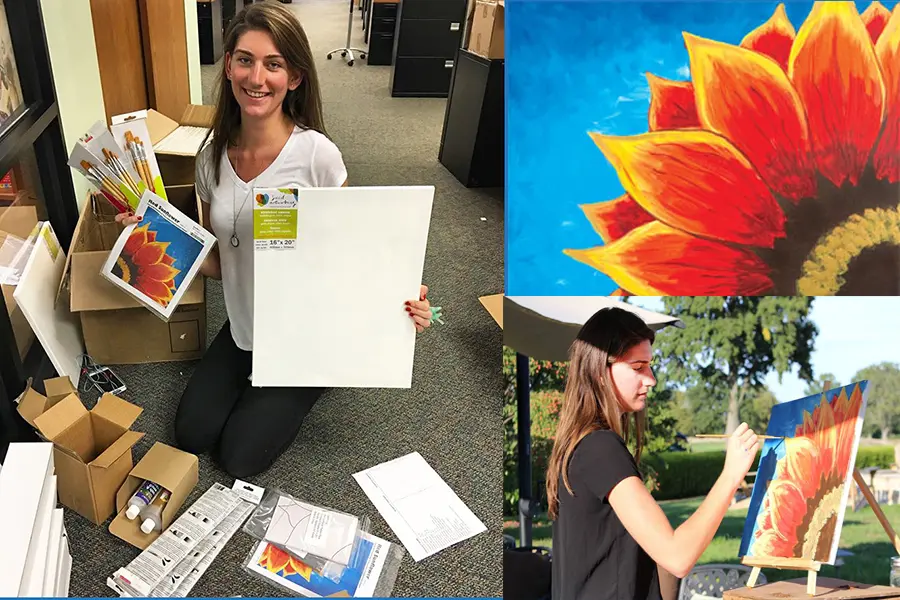 All the beautiful sunflowers and other American grown flowers were donated by two farms in California: Sun Valley and Dos Gringos. The organizing committee got together the day before the event to make all the beautiful flower arrangements. Remember, a successful event requires attention to detail. As soon as the attendees arrived, they immediately knew that they were in for a special day and that their generosity was greatly appreciated.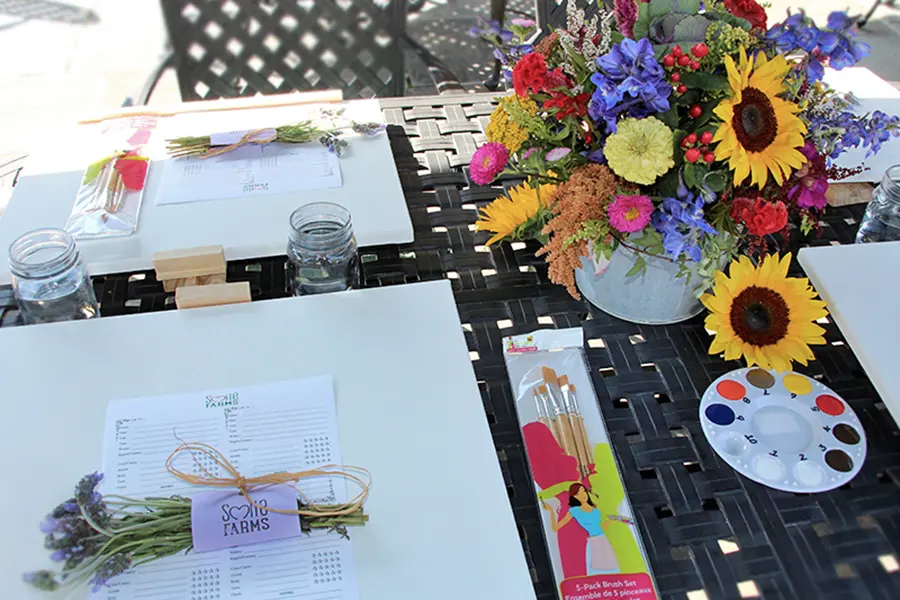 Details included fun prizes and goody bags to take home!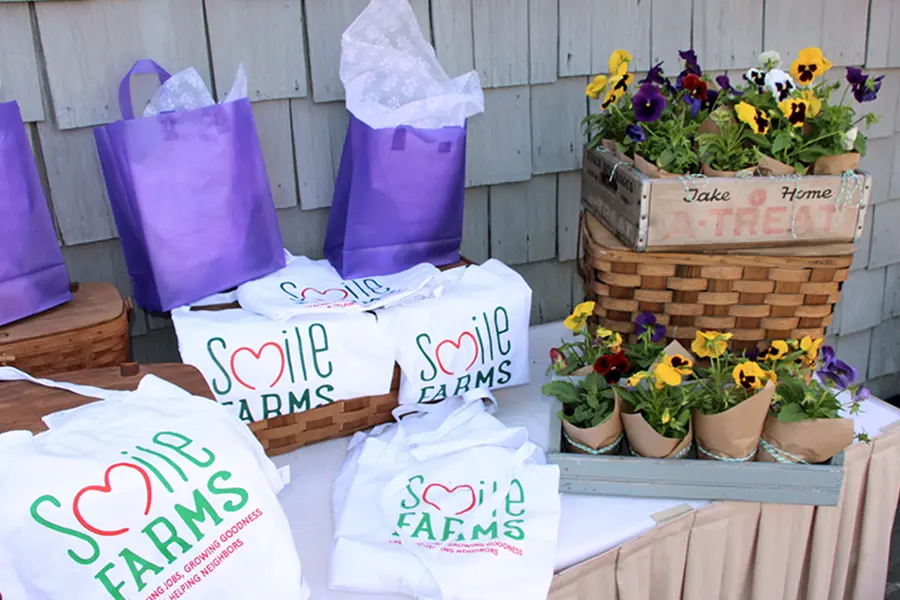 The following shots should give you a good idea of how much fun a bunch of women can have while spending an afternoon together drinking wine, painting beautiful pictures, and helping a good cause! Ladies Celebrating Ladies and Giving Back!
Check Out the Rest of Julie's Galentine's Day Posts: