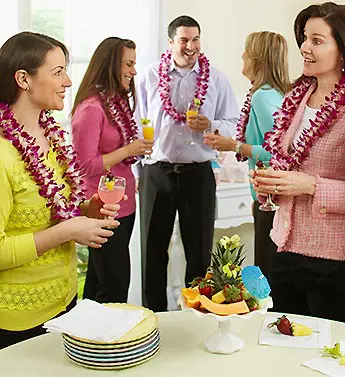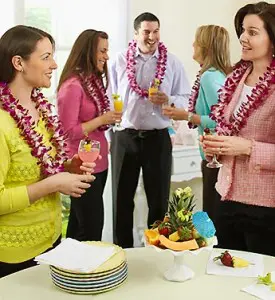 Nothing breaks up the monotony of a long, cold winter like a fun and unexpected "theme" party! When the temperature outside is dropping, why not turn up the heat inside and invite your friends to spend a few hours on the island of Bali Hai. There are so many easy ways to set the mood — from the décor, to the food, and of course, the music!
Hawaiian luau décor
Transport your guests to the tropics with bamboo (placemats, shades used as wall panels, platters), tropical/island themed fabric (I prefer swatches of vintage fabrics), tropical scented candles, large tropical leaves like monstera and cordyline, and of course, orchids.
Orchids are a natural and easy way to add the beauty of the islands and can be used in so many different ways. Here a few of my favorite ideas, using orchid varieties that are available right now from 1-800-Flowers!
Greet guests with Hawaiian leis
In the beautiful islands of Hawaii, everyone wears floral leis. They are a symbol of love, friendship, celebration, honor and as a way to say "Aloha!" You can make the leis in advance and greet each guest with a warm and special welcome. Or set up a "lei-making station" and let your guests enjoy making their own during the festivities. In Hawaii, people often include shells, feathers, leaves, seeds and nuts in their leis.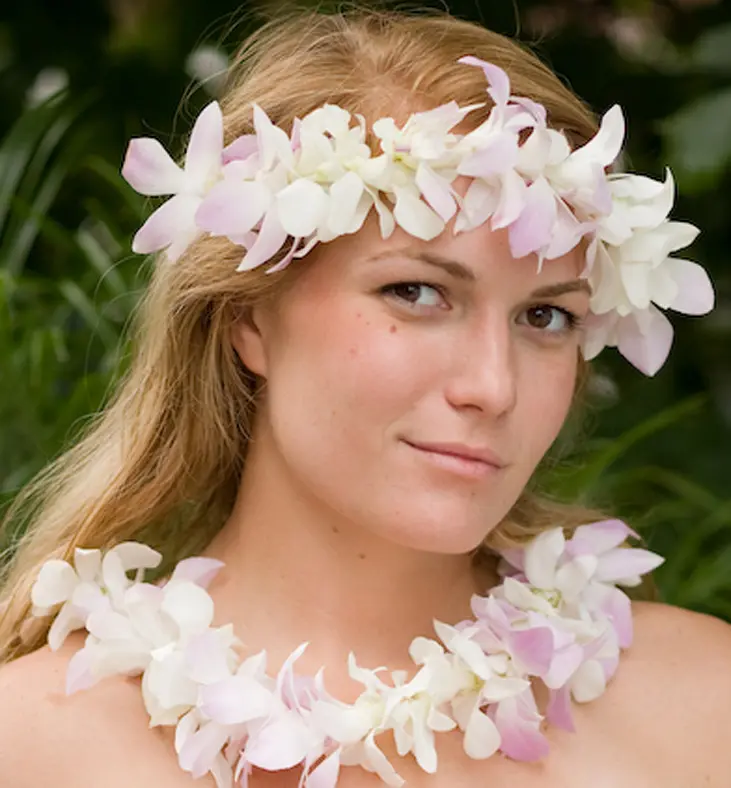 How to make a lei in 6 easy steps
Materials needed:
Stem of full blooming flowers
Scissors
Needle
Monofilament fishing string
Instructions
With craft or household scissors, cut the monofilament or fishing line to the length you want your lei to be, adding 6 inches so that you can tie the ends off to create the lei.
Thread the needle with the cut fishing line. Tie a knot about 3 inches from one end of the fishing line to establish a "stopper" at the starting point of your lei.
With the florist's scissors, cut a bloom from an orchid stem. Insert the needle through the base of the bloom and gently pull it along the fishing line to the starter knot.
Repeat the process for all the blooms, lining them up one with the other so that they rest inside each other with their anthers facing the same direction.
When the lei reaches the desired length, tie off the ends of the fishing line in a knot and snip off the excess.
Place the lei around the neck of your special someone and say "Aloha!"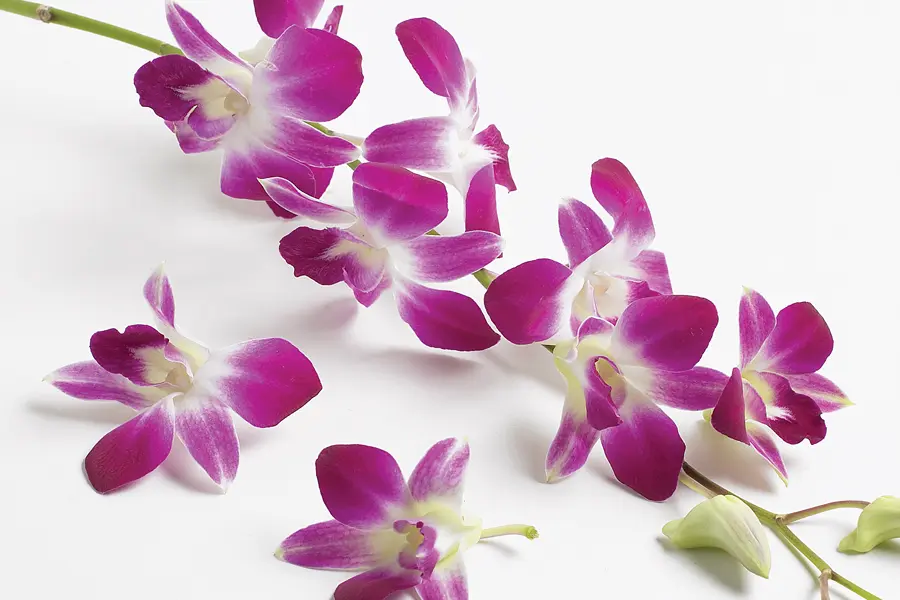 Decorating a luau with cymbidium orchids
You can do so much with a single stem of cymbidium orchids. A single stem has between 8 and 10 blooms. Each individual flower can be used on its own to decorate a place setting, adorn a cocktail glass or gathered together around a pillar candle to create a truly original arrangement. Here are a few examples for inspiration: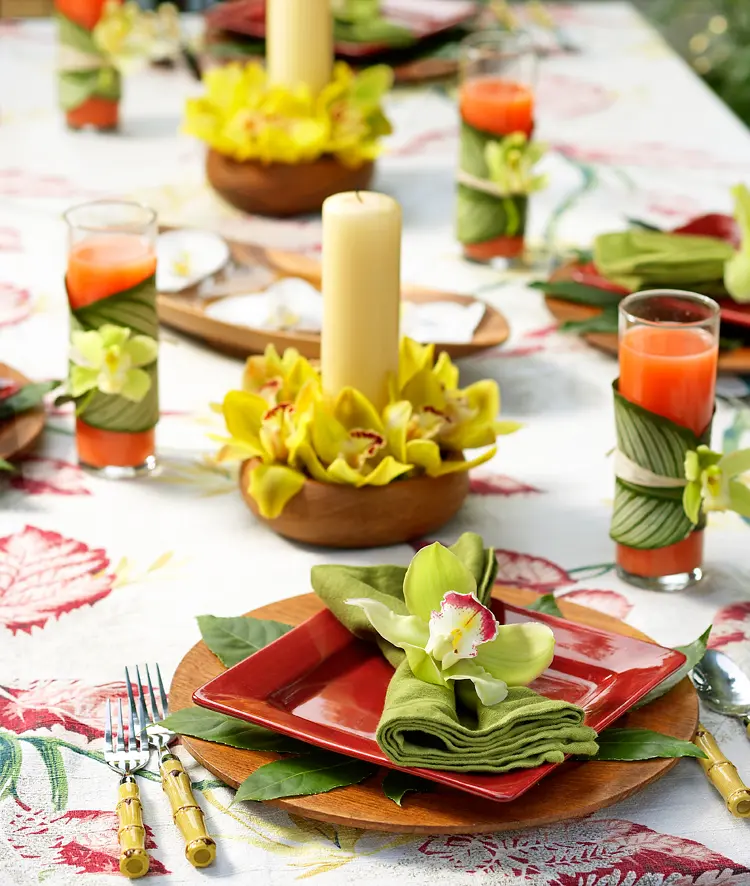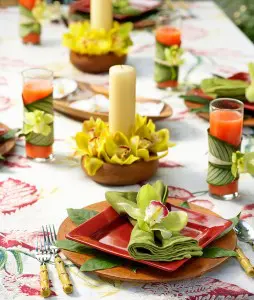 Hawaiian luau cocktails & refreshments
There are lots of tropical-themed cocktails that are perfect for a luau, like a Blue Hawaiian, Bay Breeze, Mai Tai, Pina Colada or Bahama Mama. You can also mix up your own concoction—just serve it in a tall Zombie style glass decorated like the one above and you can't go wrong!
Hawaiian luau music
Create your own Hawaiian luau music playlist and be sure to include a few of these songs:
Don Ho – "Tiny Bubbles"
Elvis – "Blue Hawaii"
Trio Kailua – "My Little Grass Shack"
Israel Kamakawiwo'ole – "Somewhere Over the Rainbow"
The Soundtrack from the Broadway play South Pacific
Jack Johnson – "Anything"
When your guests are leaving at the end of your fabulous party be sure to thank them for celebrating with you by saying: "Mahalo nui loa na ho'olaule'a me la kaua!" (Thanks for celebrating with us!)