Not too long ago, I was asked to put together an elegant wine tasting event. It was such a treat to design a party with the sole purpose of saying "Thank You" to some of our local 1-800-FLOWERS customers!
I quickly got to work, planning and designing. The results, I must say, were spectacular! The theme naturally took on the feeling of a relaxing, sunny afternoon in Napa Valley. Needless to say I was very happy that I was asked to host a wine tasting party. Even on short notice, I was able to collect a number of unique pieces that could be repurposed to fit the theme perfectly. Most of the items used throughout the space were pieces I had collected on vacation, received as gifts, or picked up at yard sales.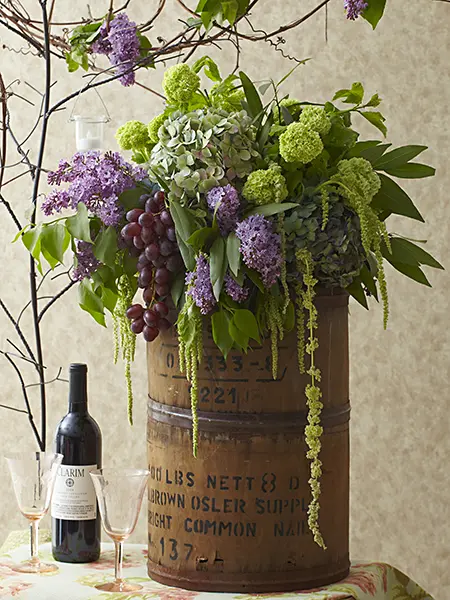 Many of the materials, like the soda crate and barrel, came from flea markets that I love to frequent throughout New England!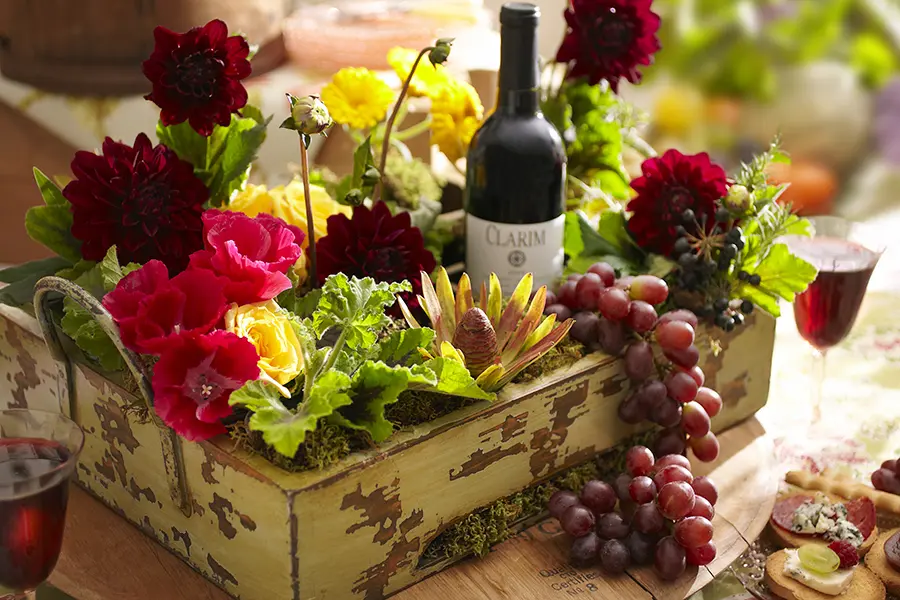 In addition to the props and fabrics, food was also used to tie in color and theme. Grapes, for example, made a great accent to the room décor by incorporating them into an arrangement.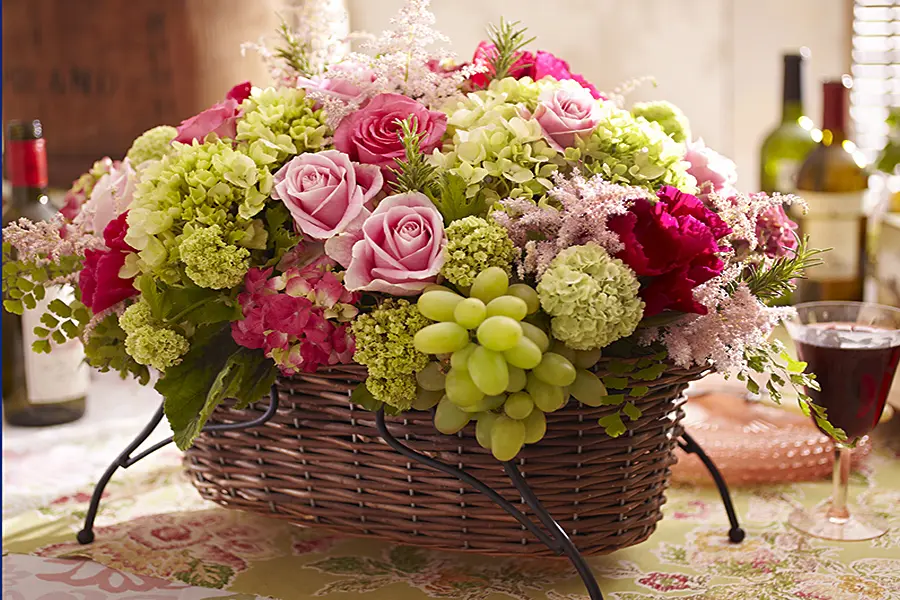 To enhance the vineyard feeling of the evening, I used wine corks as filler in the bottom of a clear vase. Simple, elegant and eco-friendly!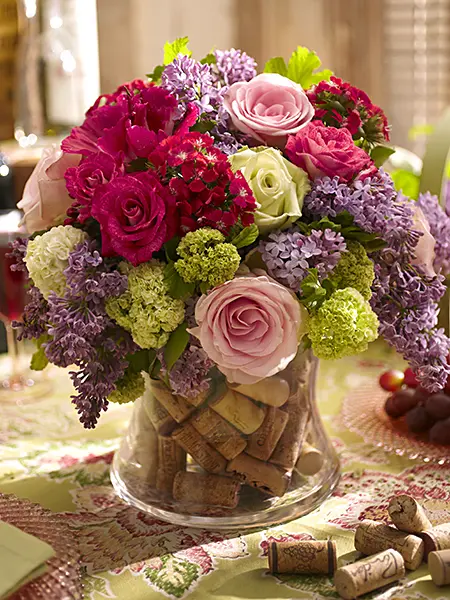 One of my favorite elements of the evening were the "wine corsages" that were created as decorative accents to some of our favorite bottles of wine.
Along the same lines, ceramic baskets were used instead of ice buckets to chill the white wines. Flowers, like roses, carnations and hydrangeas, were arranged to decorate the wine baskets and make them more appealing.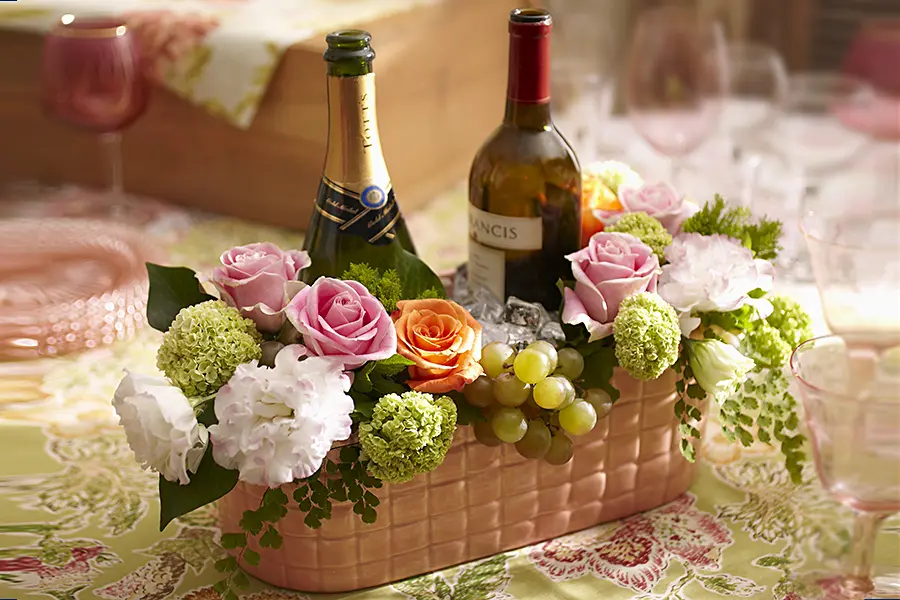 The more fun you have with putting all the elements together, the better it will turn out. I had so much fun putting all the pieces together — I even hired a musician to play for the duration of the party to add warmth and ambiance to the room! Sometimes it's the smallest detail that completes a party.