If you feel, like I do, that no party is complete without a game or two, here's a fun idea for your next wine – themed party: a Rosé party game!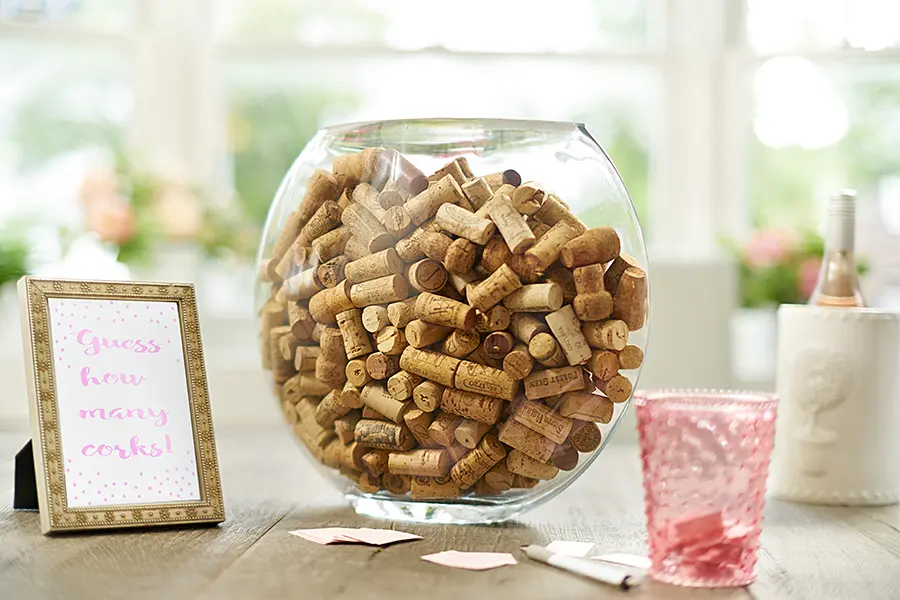 Save the corks from the wine you drink, or ask friends and family to save theirs for you to collect. Fill a pretty bowl or any clear container with the corks and have your guests guess how many corks are in the container. Remember to count them as you put them in the bowl.
And the perfect prize for the winner? A bottle of wine of course!