Succulents are the plants that keep on giving…all the way to Thanksgiving and beyond. Now that the weather is cooling down, take your beautiful succulents inside and give them new life for the new season.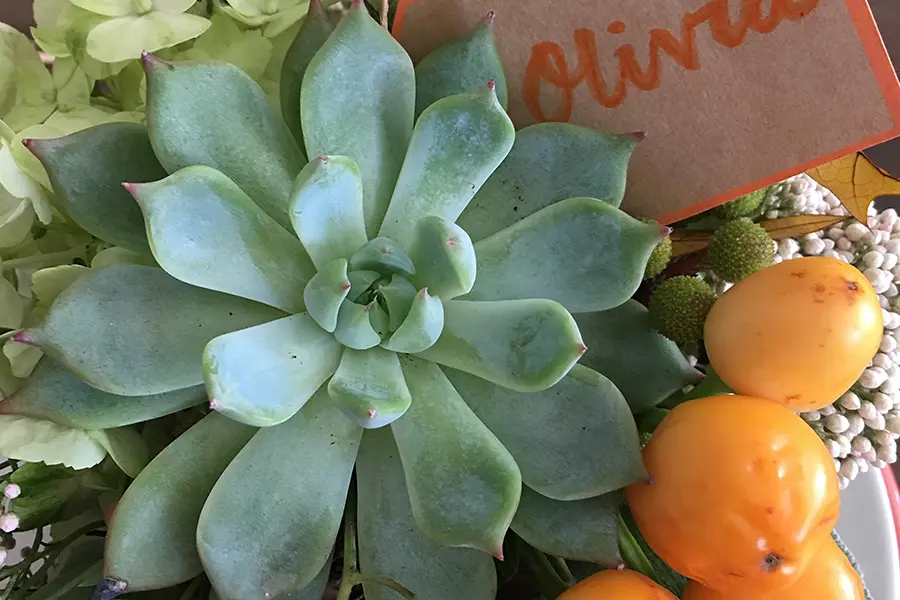 A pumpkin is the perfect vessel to plant a succulent in. You can use a fresh pumpkin that you've hollowed out—but because you're cutting into the fresh pumpkin, you'll be able to enjoy your creation for just a few days… which is fine if you're using it for décor at an event or party. But why not use a faux pumpkin and enjoy it all season!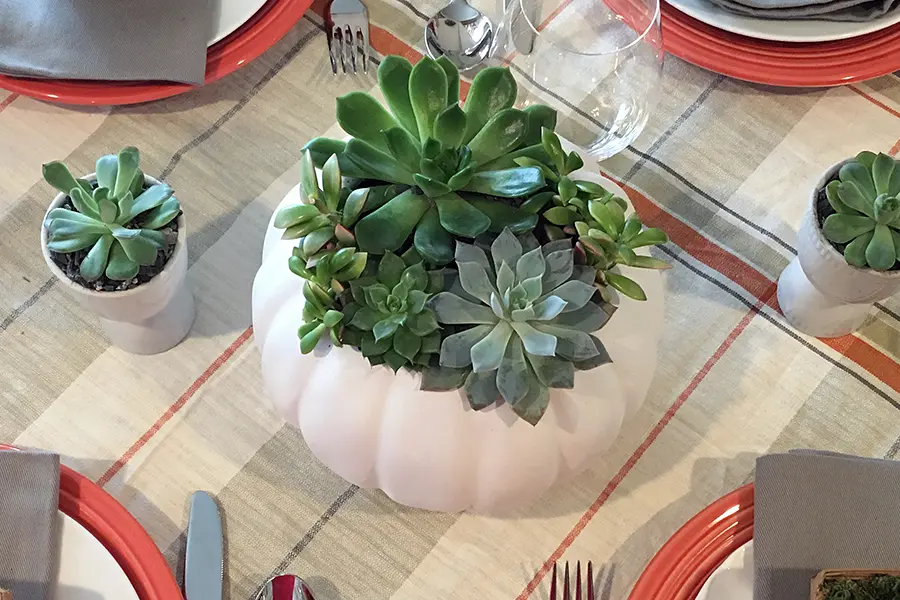 And if you want to be right on trend, then I recommend planting your succulents in a white pumpkin!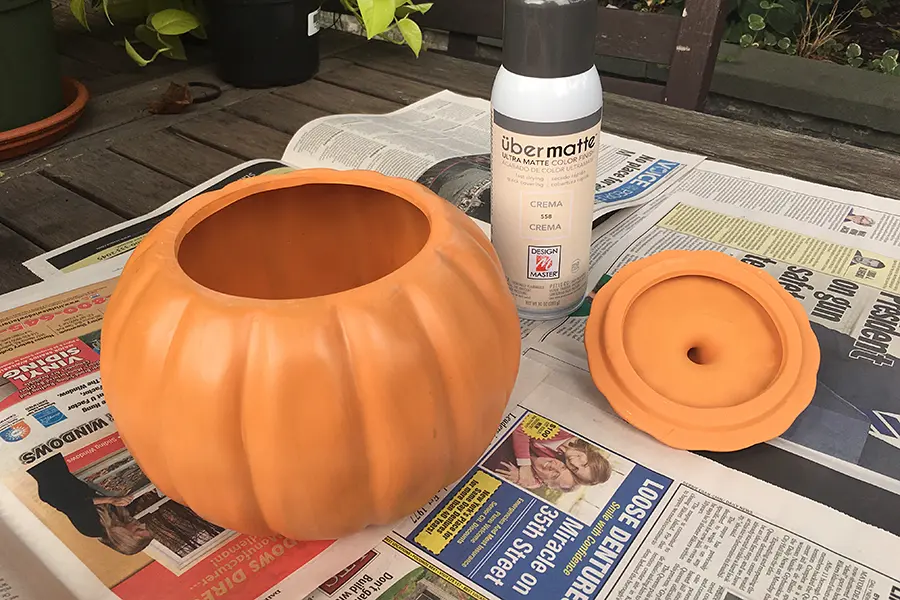 It's easy to update a natural-looking orange ceramic pumpkin by simply spray painting it.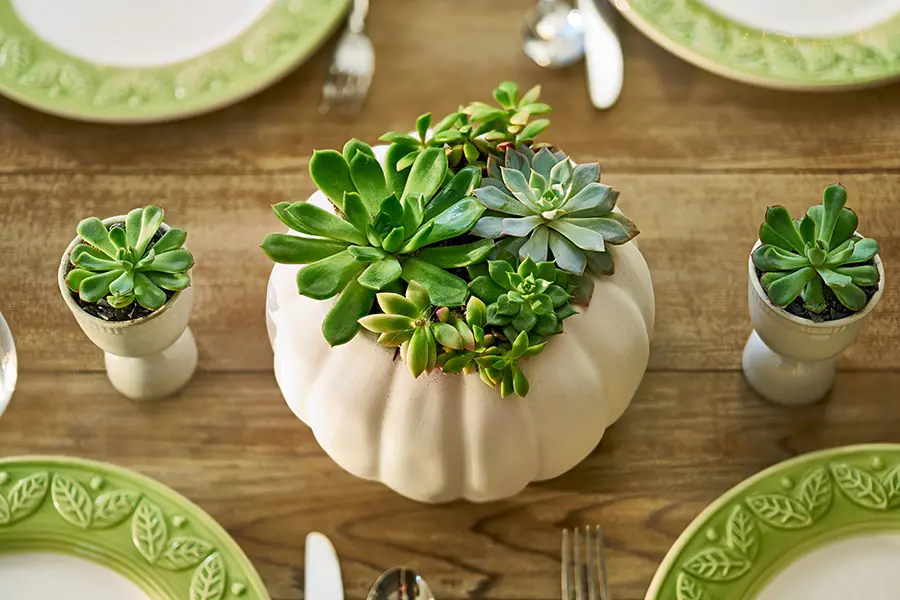 Keep the rest of your table setting minimal and clean, ideally on a wooden farm style table, and you'll have the rustic modern chic look that is totally insta-worthy!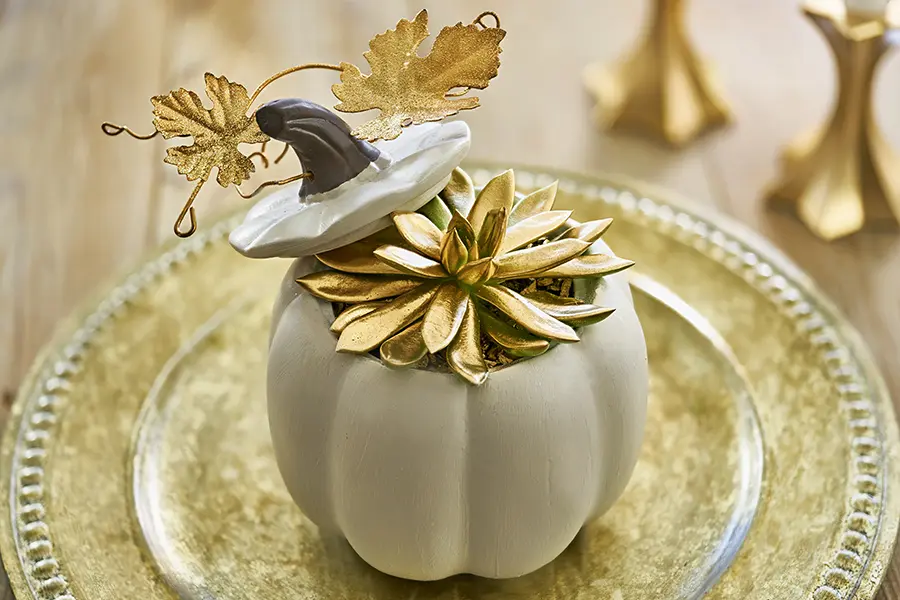 Want to add a little glam? All you need is a can of gold spray paint. Can you believe that you can spray paint a succulent and it won't harm the plant? It's true!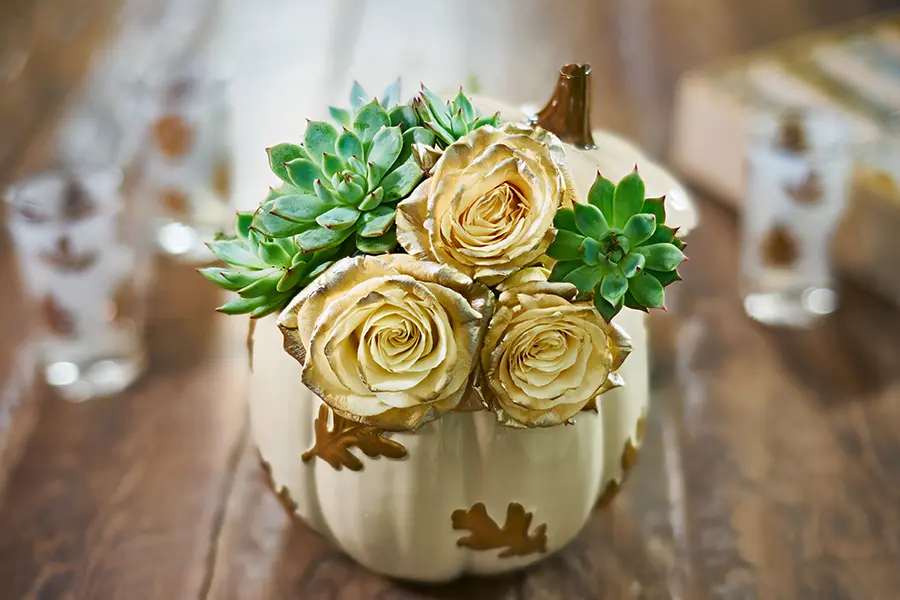 Take it a step further and combine golden roses with succulents for a truly stunning arrangement. I designed this arrangement in my gold leaf accented cookie jar that I received as a gift last year, filled with delicious buttercream cookies from Cheryl's Cookies. They have a new one this year that I plan to add to my collection. These limited edition cookie jars are very popular and always sell out fast!