Being a grandparent is the best excuse to be a kid again! At least one afternoon a week I plan some type of creative activity to do with my granddaughter Juliette – watercolor painting, calligraphy, planting a fairy garden, and one of my all time favorites – coloring! According to Digital Trends website, adult coloring books are the latest, and definitely least techy, method that people are choosing to help relax! In the past few weeks anywhere from four to eight of the top 20 best selling books on Amazon are coloring books!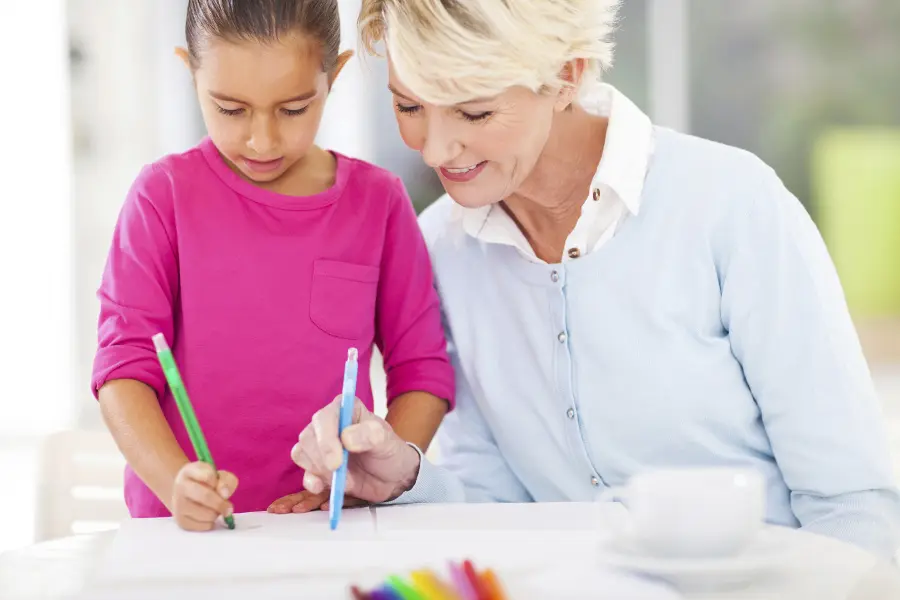 While I really do enjoy the creative process involved with our "arts and crafts" days, the very best part is the time that Juliette and I spend together. Some kind of magic happens when you and your grandchild sit down together and let all of the other "things that need to get done" go and just relax and create. These are precious moments that both of you will always remember and hold dear.
Flowers make people smile and are an excellent way to let someone know how much they mean to you. I created printable coloring pages from my two favorite arrangements from the 1-800-Flowers.com Blooming Mason Jars Collection.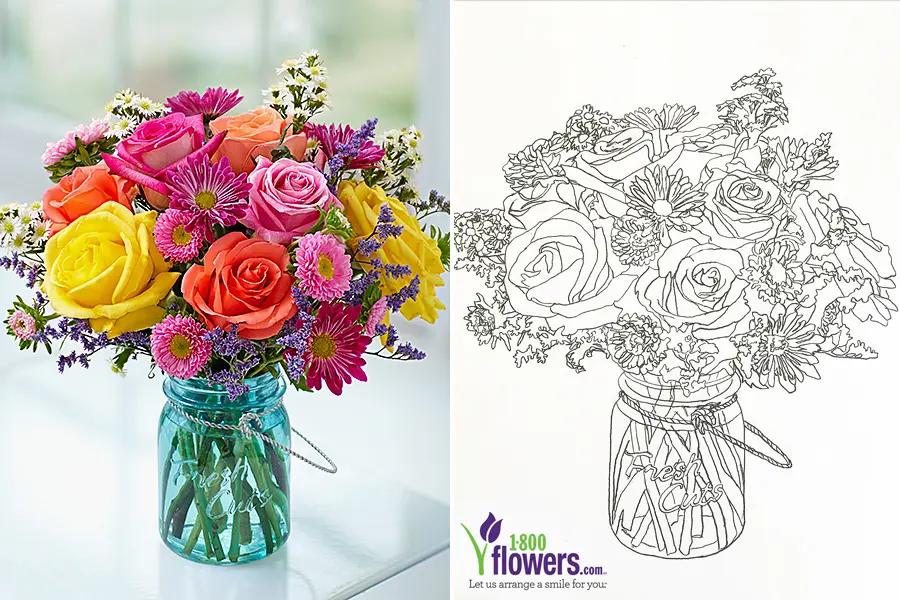 Garden Bouquet™ is a vibrant mix of fresh-from-the-garden blooms with lots of saturated colors and various textures. Because of all the color and texture, the color page is a little more difficult and may appeal more to the grandparent.
CLICK HERE TO DOWNLOAD THE GARDEN BOUQUET™ COLORING PAGE.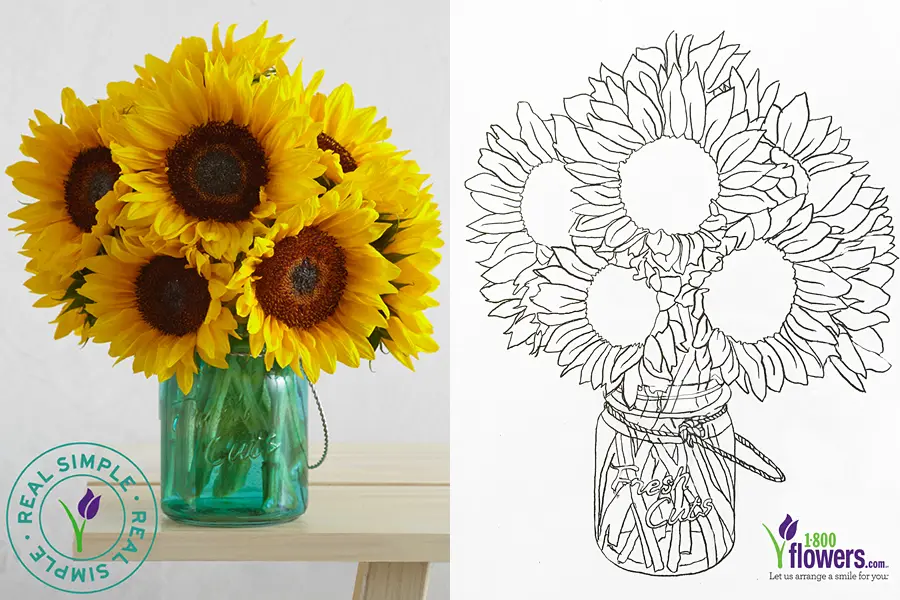 The beauty of this Sunflower Bouquet by Real Simple® lies in the majestic simplicity of the blooms. This coloring page will be easy for a child to handle.
CLICK HERE TO DOWNLOAD THE SUNFLOWER BOUQUET BY REAL SIMPLE® COLORING PAGE.
Even if you can't be together physically you can still share coloring pages. Print out the coloring page and mail it to your grandchild for them to color and send back to you to hang on the fridge. Take a picture of it hanging on the fridge and post online or mail back! Most kids love getting mail!