Our series "Get Crafty" gives you the inspiration for creating inventive DIY projects during the holidays and year-round. Get some mother-daughter craft ideas for Mother's Day, including making matching flower crowns and decorating cookies!
Who doesn't love a pretty flower crown? This trend is hotter than ever, and what I love about it is that with so many design options, you can make each crown your own unique creation!
I've done some posts over the past few years dedicated to floral crowns and flower fashion accessories of all sorts (which you can find here). However, this mother-daughter flower crown is for young moms with babies and toddlers, so you can forget about finding the perfect technique and instead focus on having fun!
Read on to learn how to make adorable matching flower crowns for you and your little one (or ones!) this Mother's Day.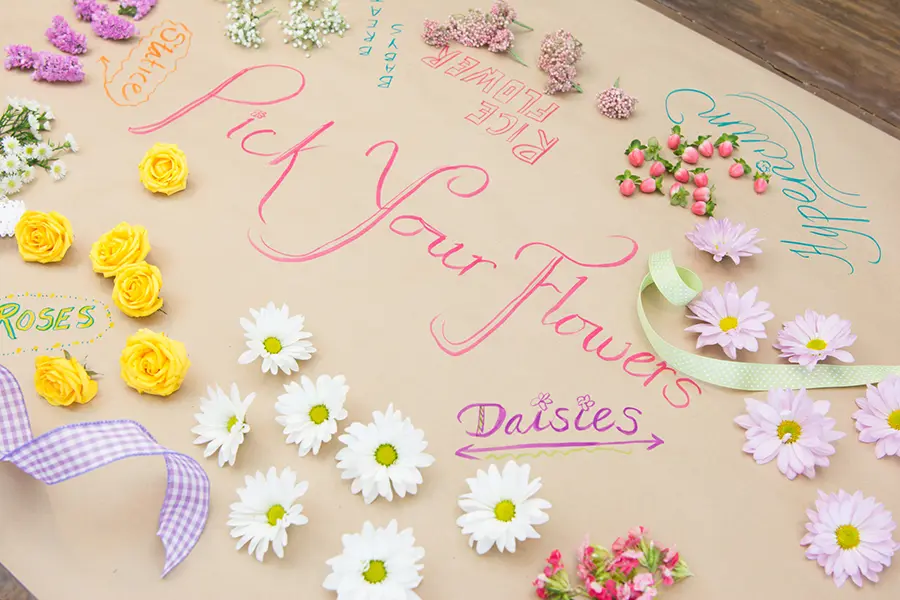 Use Kraft paper to cover the surface that will be the hands-on crafting spot.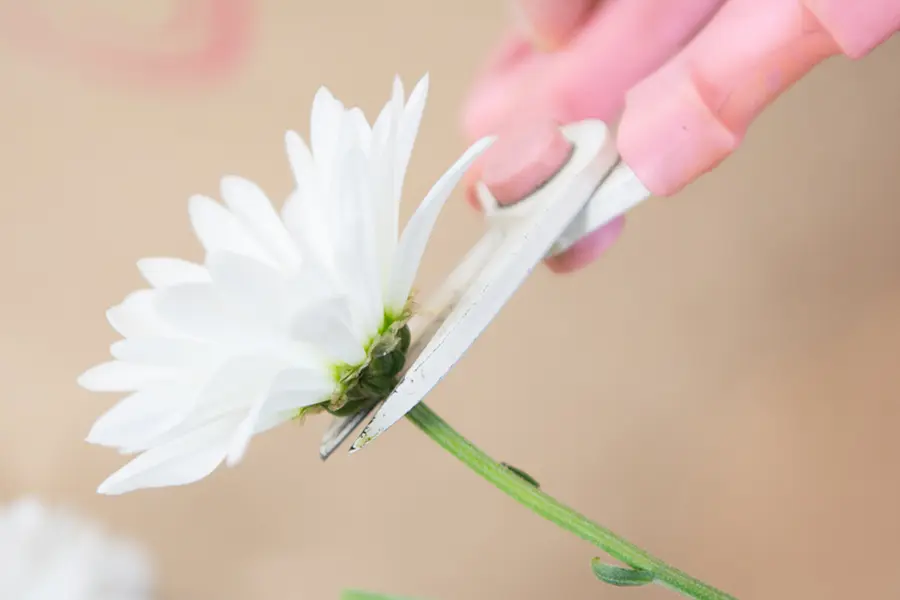 Cut the stems off all the flowers and group together for your girls to choose from. I chose flowers that are hardy and inexpensive such as daisy pomps, spray roses, hypericum, statice and a variety of foliage.
If you're feeling ambitious, you can make mini flower clusters and have them available as well.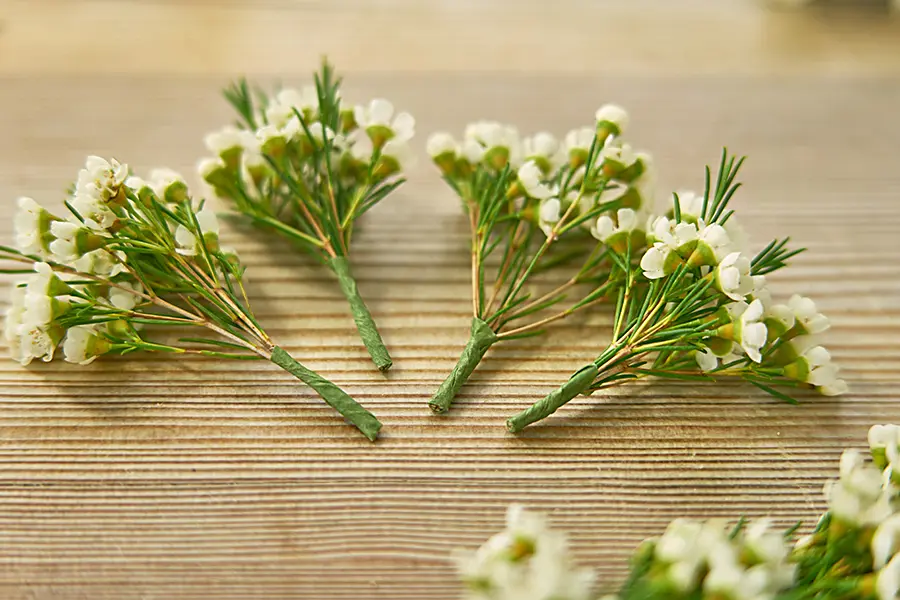 You could also make wreath bases in advance like this one using waxflower or baby's breath.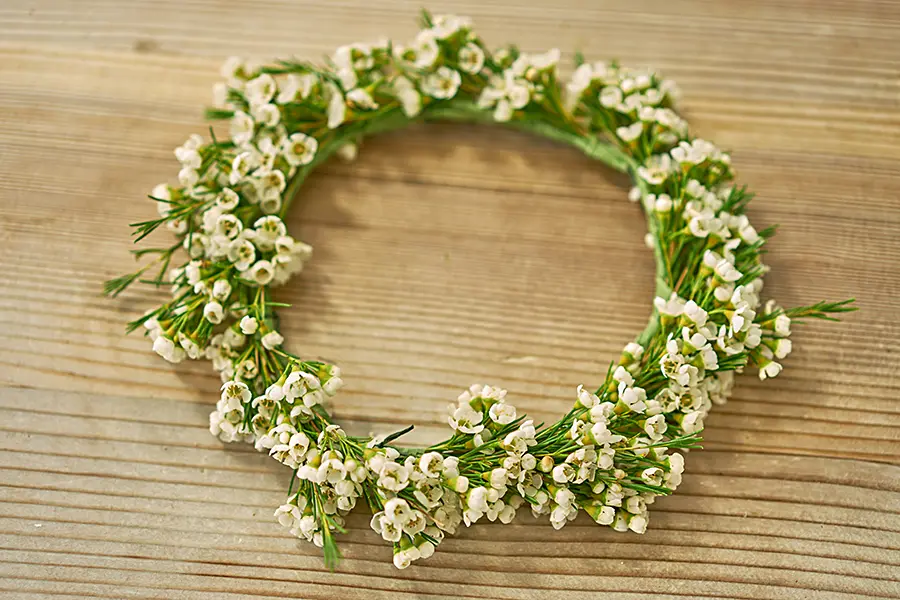 Flowers can easily be added to these bases.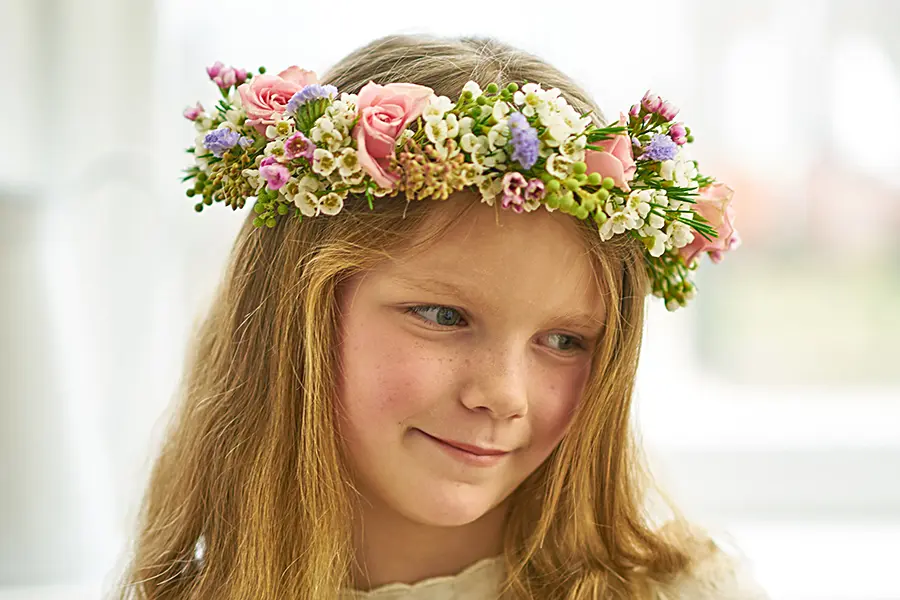 However, if your little ones are very young and you don't have any floral design experience, I recommend using a headband as the base. It's very easy to add flowers to these using various types of glue. My adhesive of choice is glue dots and a hot glue pan (with close adult supervision).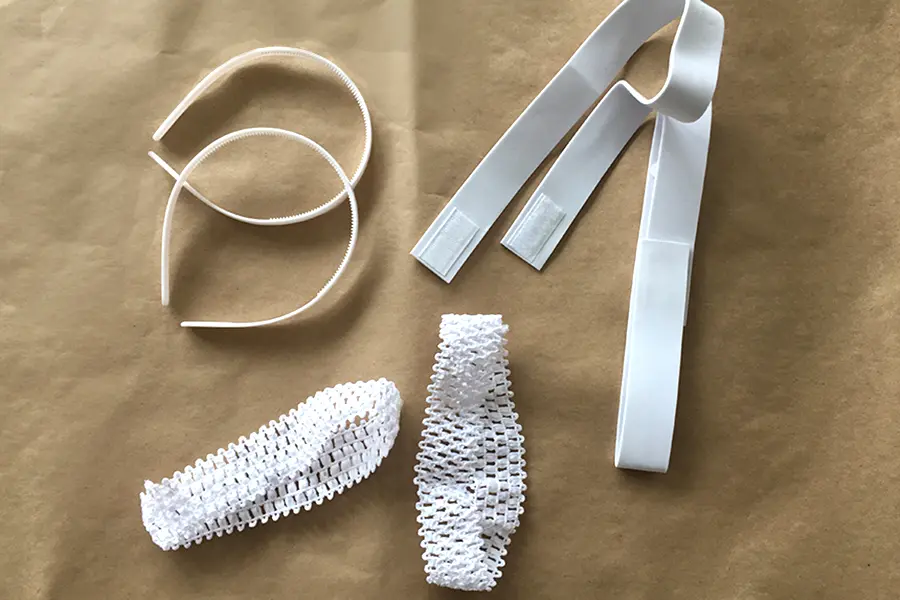 Some little girls might prefer a single, simple daisy in their hair and that's ok, too.
And some little ones might be confused at first as to what's going on at first…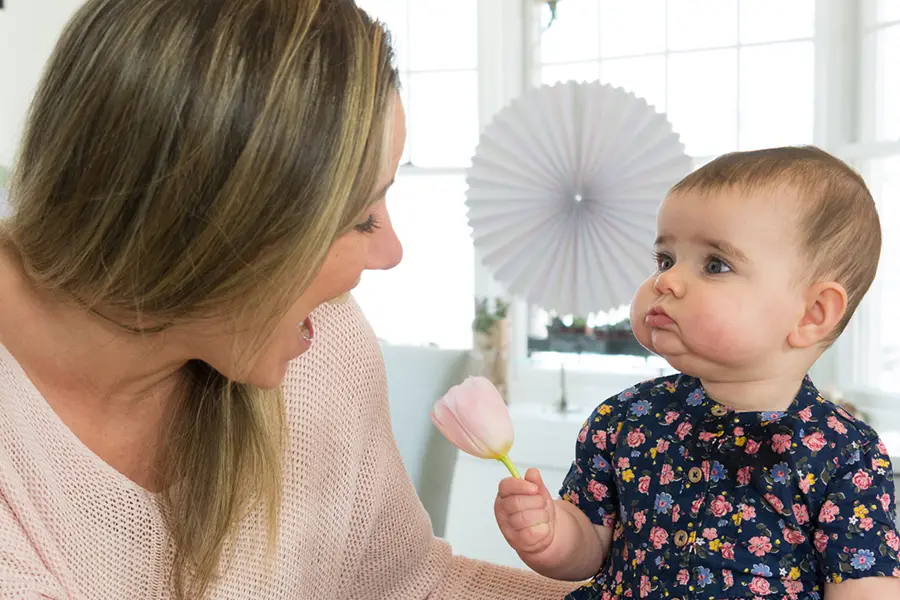 But soon enough they'll look like they're ready for Coachella!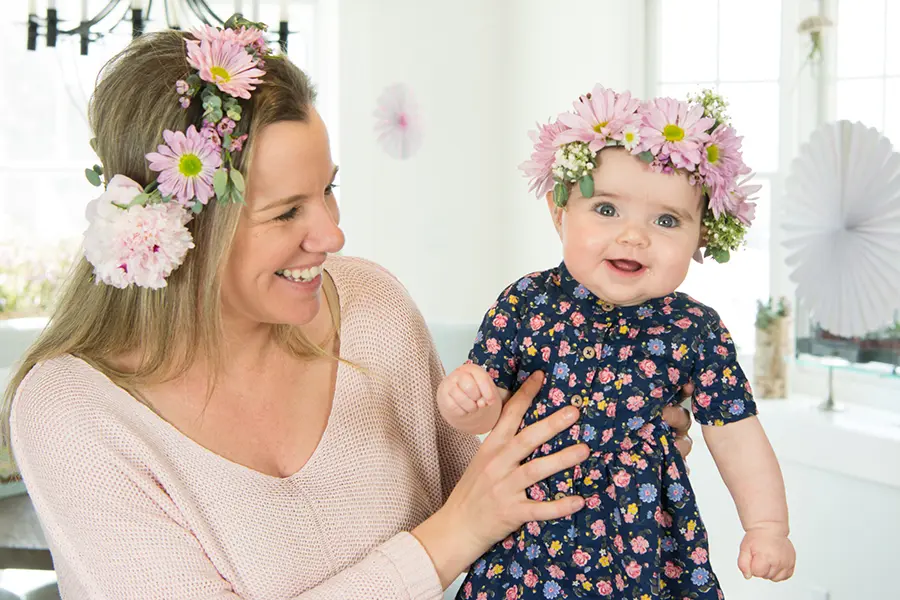 Even trying out various types of wreaths…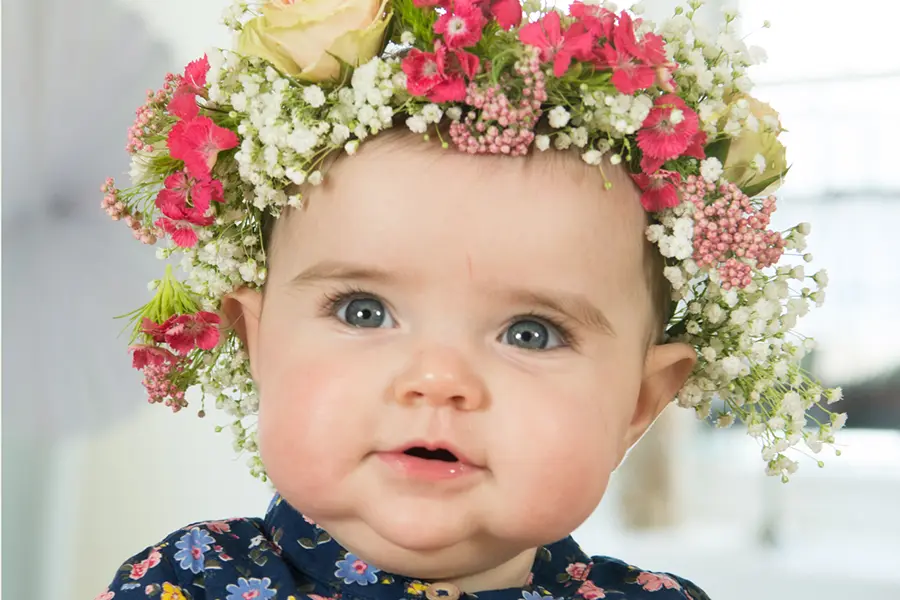 before deciding to go with the one that matches mommy's wreath!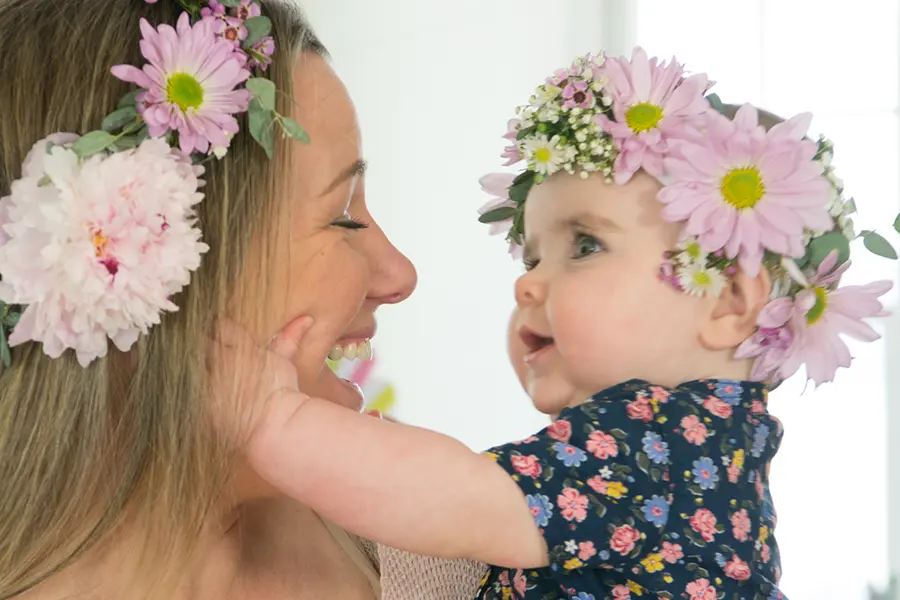 Having multiple small activities available can keep busy, active little ones entertained throughout the day. The goal is to enjoy spending time with your friends and their daughters as well as your own sweetie(s), surrounded by beautiful flowers and delicious food.
Put the markers in a cute containers from the 1-800 Flower's Mother's Day collection. Maybe your little artist prefers drawing to flower crown making – let her go for it and make a crown for yourself!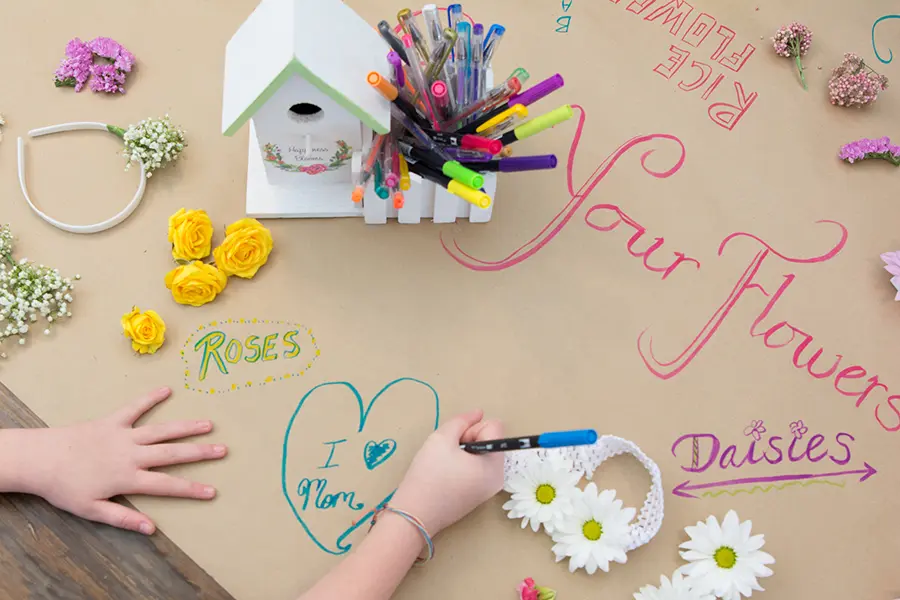 A hungry little artist is not a happy artist. I cut the pound cake from the Harry & David gift basket into individual slices and put them in small plastic bags decorated with bright pink flowers.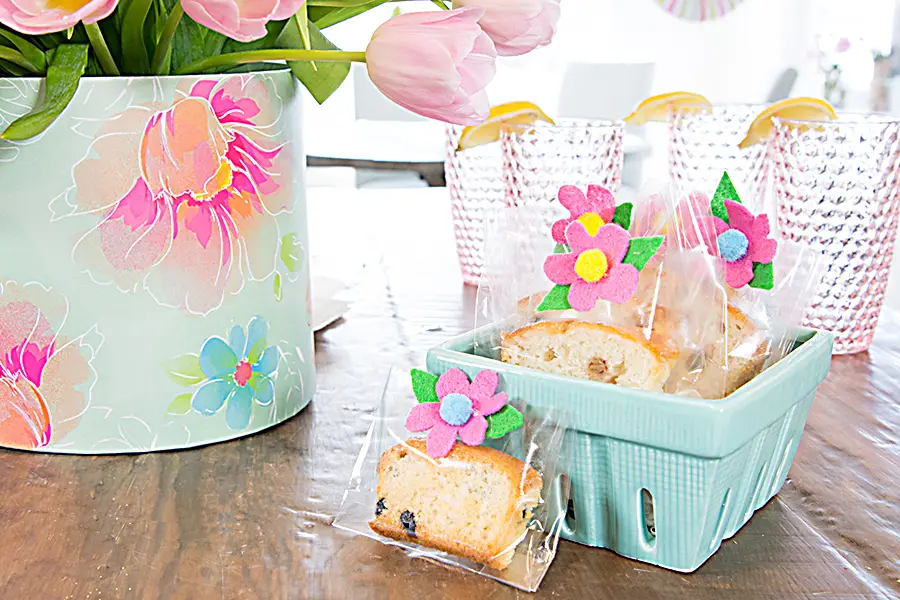 A slice of pound cake kept Bonnie happy while making her flower crown!
Another idea that worked perfectly to keep things going was a cookie decorating station.
Cheryl's Cookies has a complete cookie decorating kit that comes in the cutest "bakery" box. It includes everything you'll need, including their famous (un-iced) individually wrapped buttercream cookies.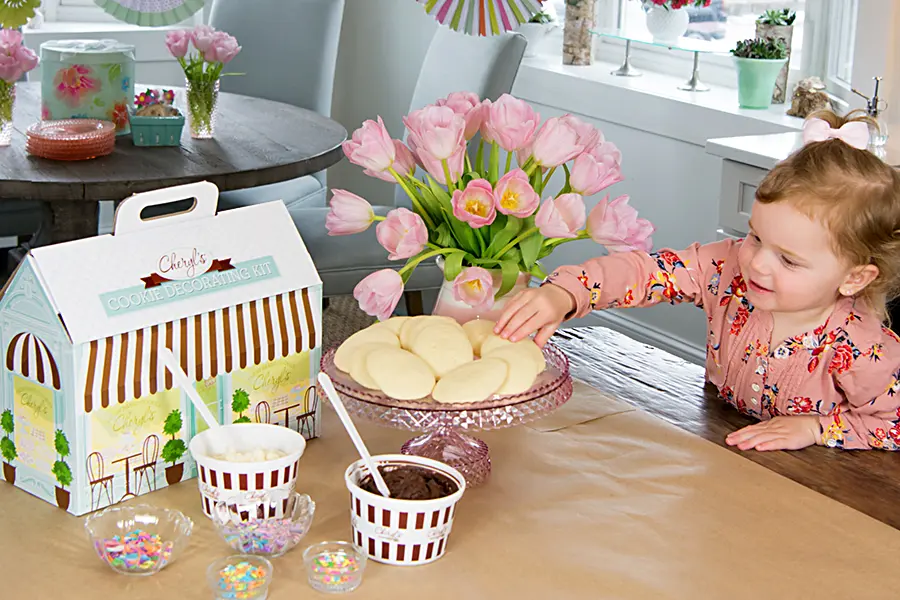 Everyone loved this activity!
As you can see, everyone had a fantastic time at our Mother's Day brunch. The goal is to keep things festive but simple while focusing on spending quality time together with lots of pretty flowers, delicious food and tons of giggles!
I had also picked up a monkey bread from Harry & David. (Who doesn't like monkey bread right!) As it turned out, I decided that I already had enough food so I kept the monkey bread in the freezer until the next time my grandkids – Manny, Olivia and Juliette – came to visit. Looks like Olivia couldn't even wait until after I took a group shot of my little sweeties! But who can blame her…it was to die for!