Customize Your Roses With A Unique Vase
Gertrude Stein's famous quotation, "Rose is a rose is a rose is a rose" is often interpreted as meaning "things are what they are." But I like to shake things up a bit and put my own spin on them. And when it comes to roses—the # 1 gift for Valentine's—there are so many ways that you can make yours a truly original, one-of-a-kind gift from the heart!
We all know that red roses say, "I love you," but so does giving someone a bouquet of colored roses in an unexpected "vase" that has special meaning.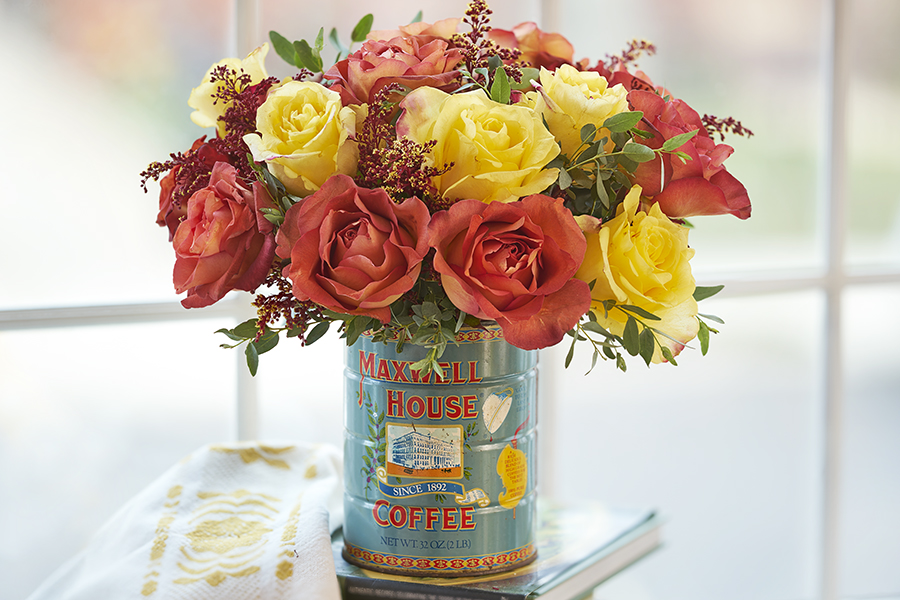 I'm a big fan of anything vintage. I love the colors of this old Maxwell House coffee tin, so I created a similarly-hued bouquet of "coffee break" and "Florida" roses to give to a special friend. We try to get together at least once a month to catch up over a cup of coffee, and I truly cherish our friendship and our monthly "coffee tawk." I think Valentine's Day is the perfect time reach out to all of the special people in my life to let them know how much their love and friendship means to me. (You could also send this arrangement to a loved one with a card that reads, "Our love is good to the last drop!") Continue Reading…