Instead of bemoaning the cold winter with all of the icy and bare branches, why not just celebrate the beauty of the season!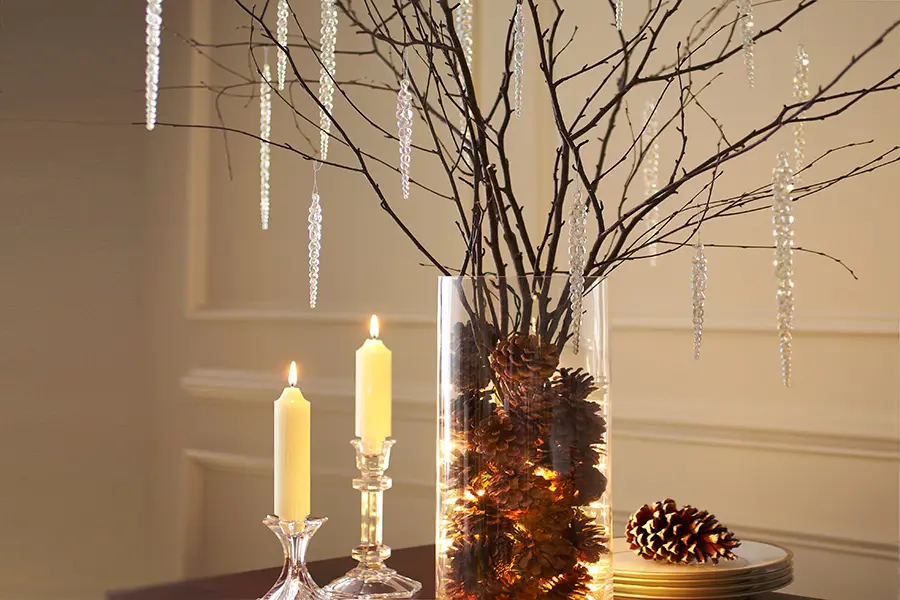 I think it's magical when the bare tree branches become covered with ice during winter. You can easily create that same dramatic look in your home using birch branches and acrylic icicles. I filled the cylinder with a strand of clear lights and pinecones before inserting the branches, which gives this arrangement a more dramatic impact.
Fire and Ice Votive Centerpiece
For this candle centerpiece, I first sprayed the outside of clear glass votive holders with spray adhesive and then dusted them with stardust glitter. I sprinkled faux snow on the glass top of a pastry stand and placed the candles in a line right down the middle. You can also create this centerpiece directly on the tabletop as opposed to having it raised on a stand.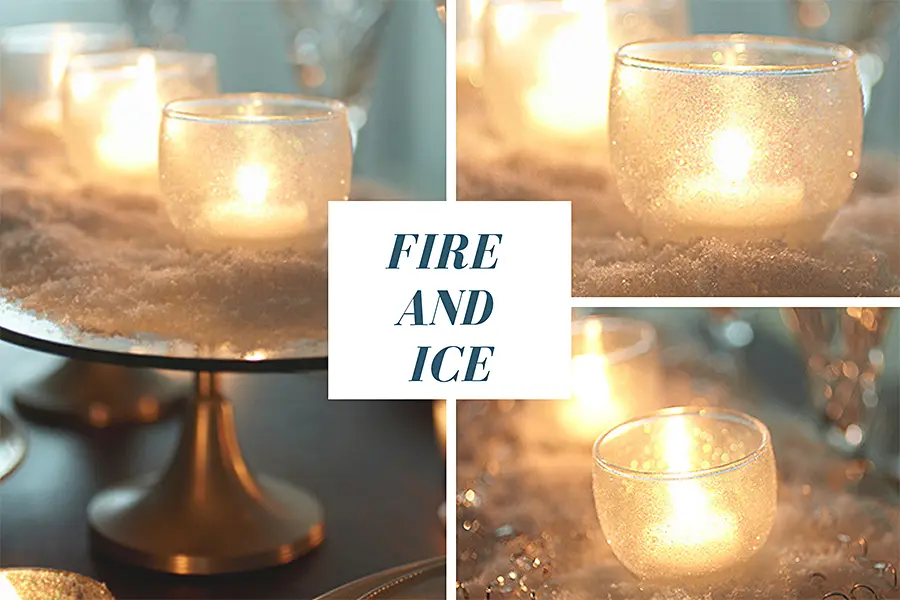 For a little more sparkle, weave a strand of crystals around the candles. The flickering light of the candles reflected in the crystals is stunning. It's so simple yet so elegant.
DIY Glitter Vases
Adhesive and glitter can do amazing things together!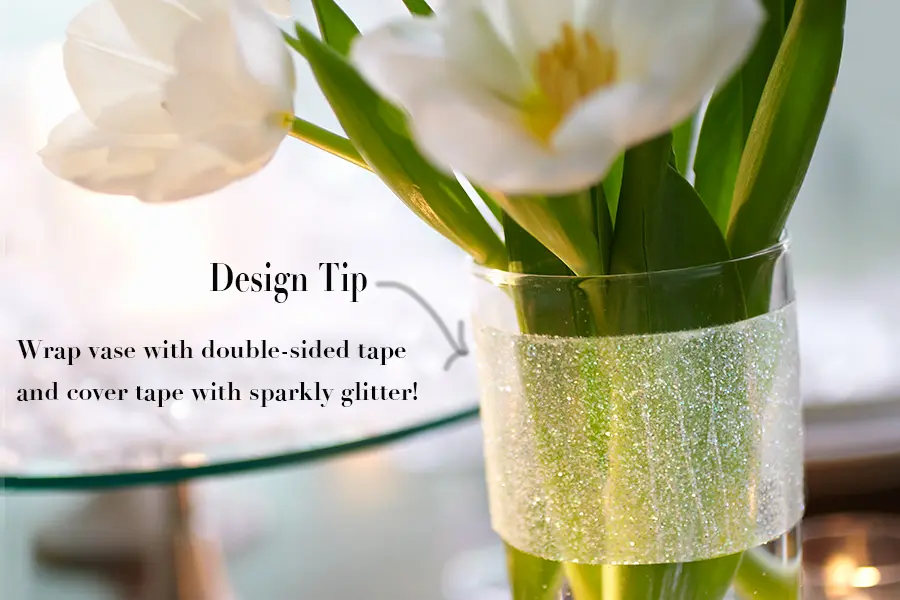 Look how you can take a dollar store glass vase to the next level with double sided tape. White roses are always elegant but pairing them with gold leaves and sparkly glitter makes an even bigger statement, don't you think?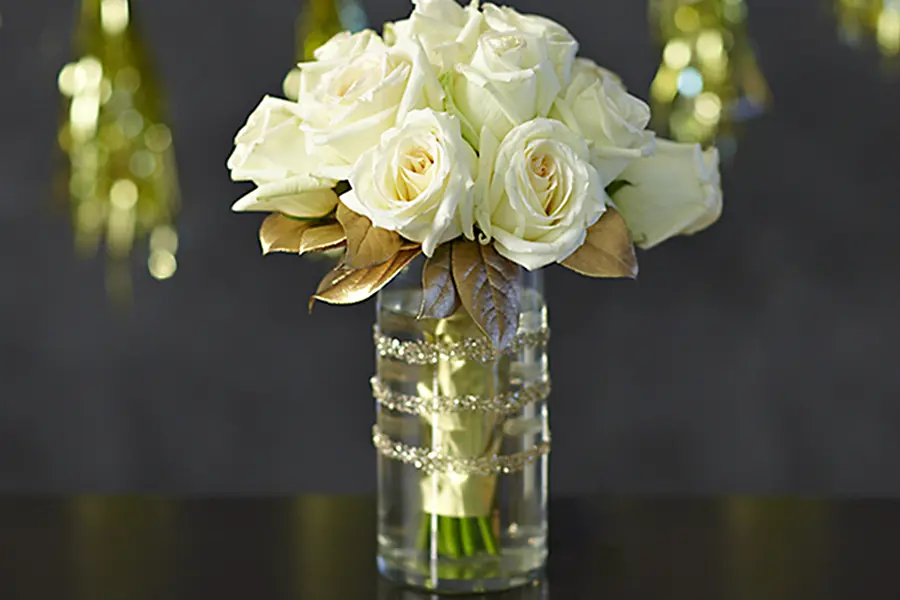 Try multiple thin bands or one large one. The process is the same – apply tape and add glitter!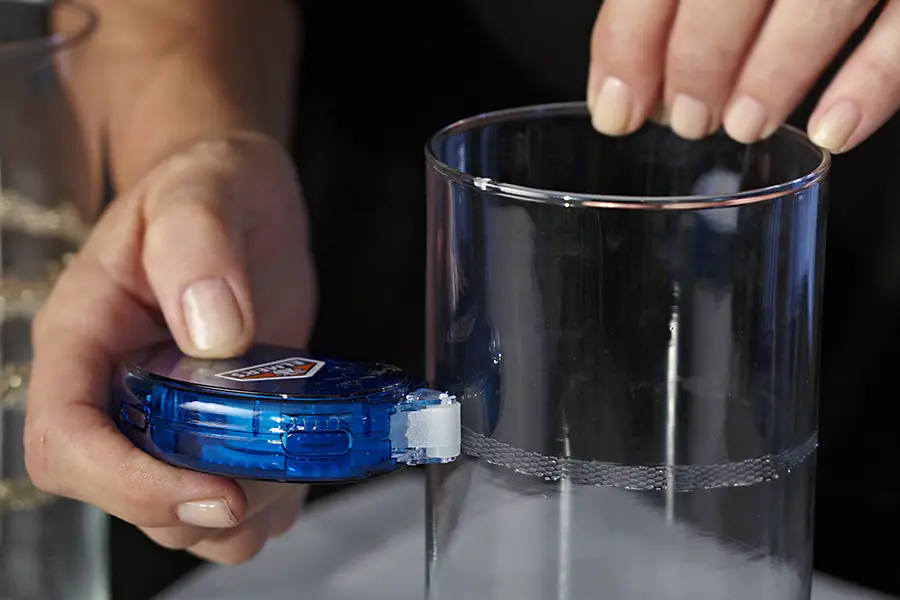 Winter White Tulip Centerpiece
You really can't go wrong with "Winter White"!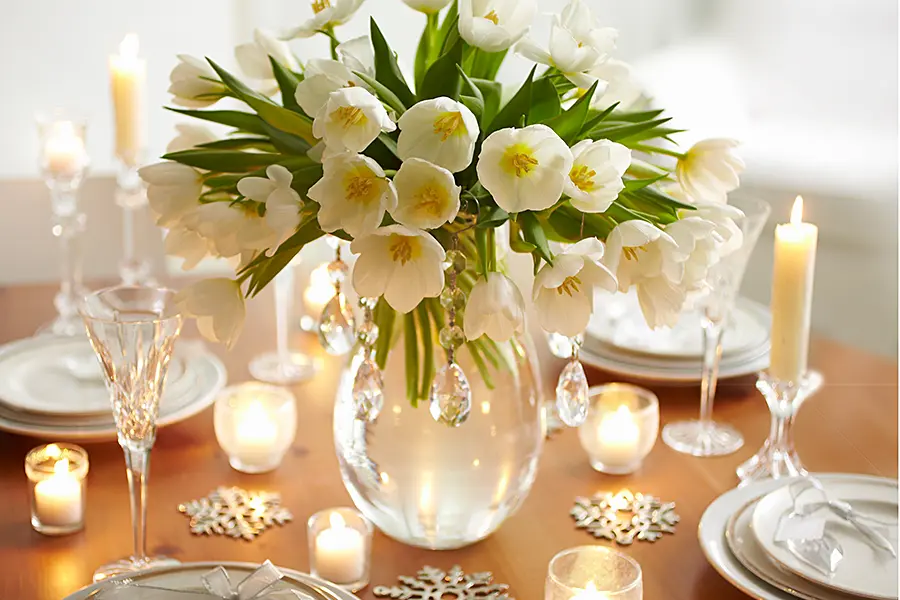 Believe it or not, tulip production is starting now even though they are traditionally a spring flower! There is something so effortlessly elegant about white tulips. Set a winter table with white tulips and lots of crystal and silver accents for a guaranteed wow!
Take it up another notch by attaching chandelier crystals to the tulip stems!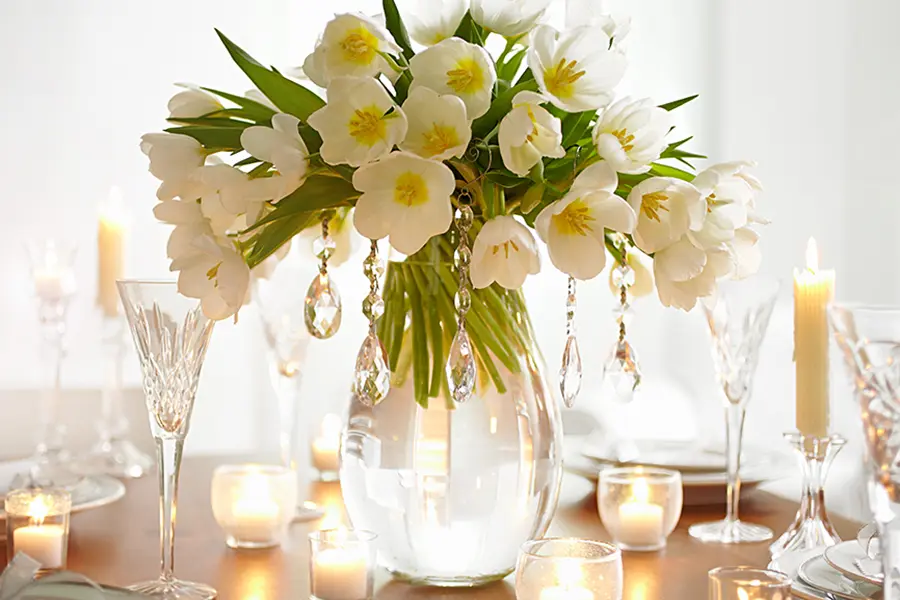 We'll be bursting with color before you know it, but for now I'm just going with the winter flow!