Last week Crayola announced their new crayon color – Bluetiful – replacing Dandelion which was recently retired. As soon as I heard about this bluetiful, I mean beautiful, new color I immediately thought of one of my favorite flowers – the hydrangea!
There are so many shades of blue within a single hydrangea that I thought it would make a great coloring page to help celebrate this new Crayola introduction.
I found this one by Nata Silina at Supercoloring.. You can download or color online at their website or you can download right here.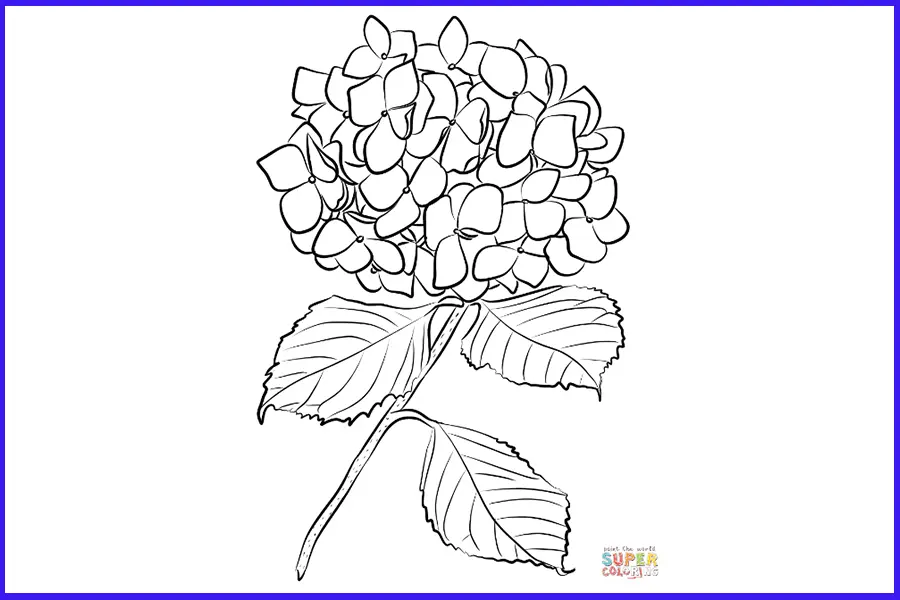 Crayola is all about inspiring creativity and asking the question "What If?" Well what if you thought "outside of the vase" and created a vase using Crayola crayons? That's exactly what I did here!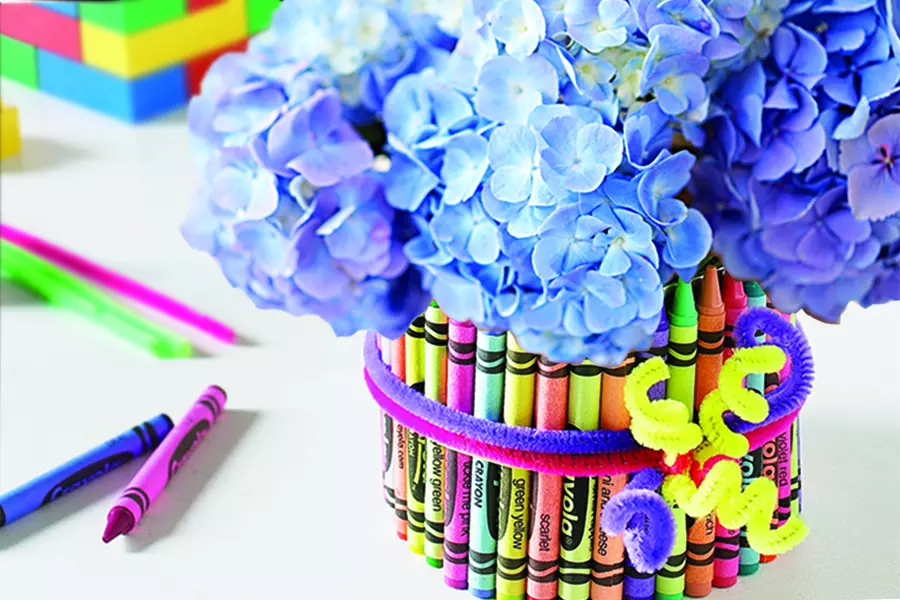 It's so easy to do. Just find a waterproof container that is slightly smaller than the crayons. Either fill with water or insert a piece of floral foam cut to size and totally soaked with water into your container. Put a rubber band around the container and insert crayons, one at a time, until you have covered the container all the way around. Arrange your flowers and enjoy. It's a fun arrangement to welcome a new baby, say Happy Birthday to a child (or child at heart), or as a decoration at a kid's party!