As almost everyone knows, a huge part of the Irish tradition is the enjoyment of delicious stouts, ales, and lagers. And this tradition will no doubt be a part of just about every St. Patrick's Day celebration around the world. Here's a way that you can honor this tradition and still be a designated driver!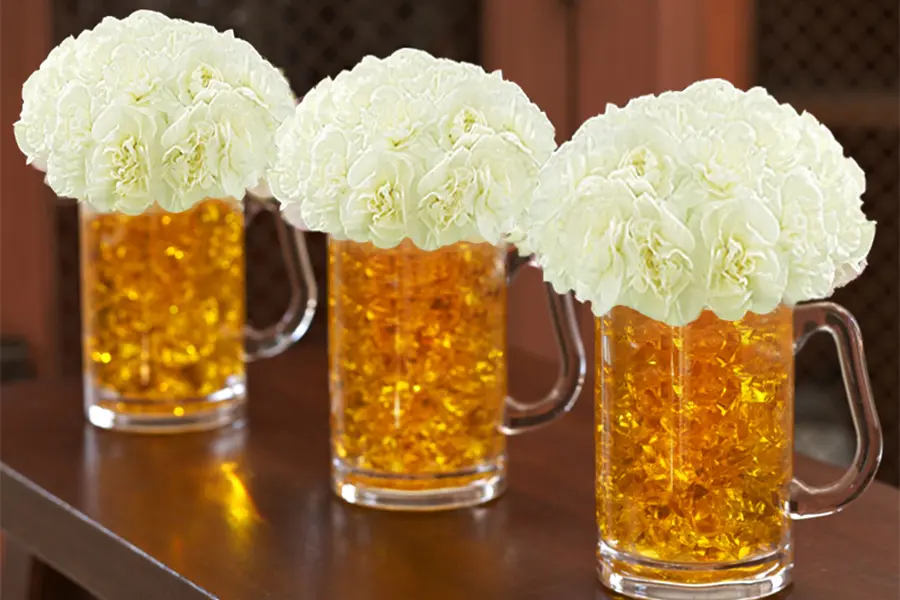 These floral Beer Mug o'Blooms are very easy to make, and are a fun and unexpected way to raise a glass and wish your friends Sláinte!
Supplies for beer mug flowers
Acrylic gems, either in a gold/amber color or clear. If you use clear, just add yellow (or green) food coloring to the water.
Floral foam
Small plastic liner
12 white carnations
Instructions for beer mug flowers
Put the acrylic gems in the mug, filling it to about 1½" from the top of the glass.
Add water to the top of the gems.
Cut a piece of floral foam the width of the glass and about 2-2½" in height. Soak the foam thoroughly before placing in the plastic liner or directly into the top of the mug.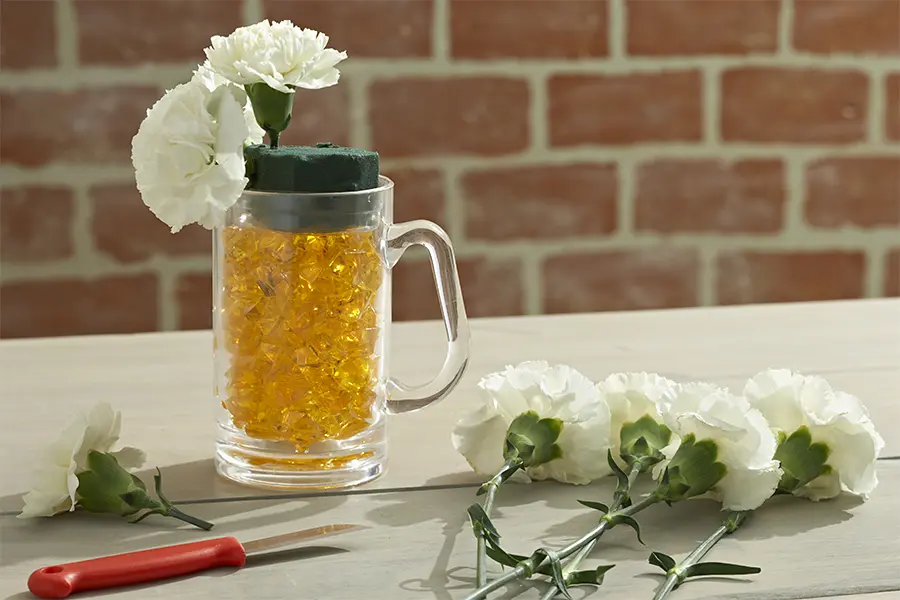 Cut each carnation stem very short — about 1-2″ — and on an angle (for easy insertion into the foam).
Insert carnations into the foam from both the top and sides, creating a beautiful "head of foam" on your mug of beer!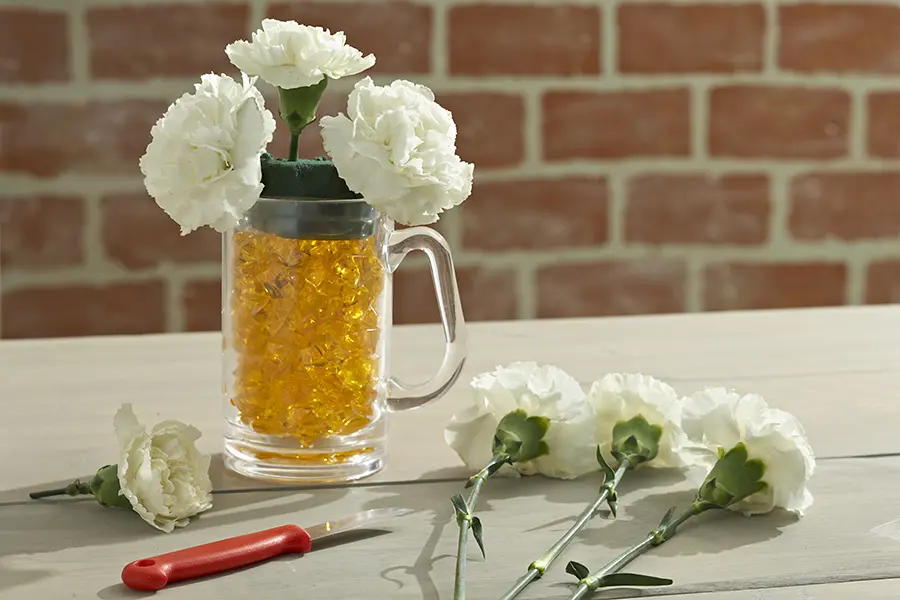 When inserting the stems on the side of the foam, be sure to insert horizontally so the carnation goes in straight and covers the floral foam.
Keep adding carnations one at a time until you have created a nice mound without any gaps.
Carnations are very hardy, so this fun beer mug flowers arrangement should last at least a week. Be sure to add water every couple of days to keep the flowers hydrated. An easy way to do this is to simply tuck an ice cube in between the top carnations every other day. The ice cube will slowly melt, keeping the foam nice and wet and the flowers fresh.