You won't believe how easy it is to make stunning orchid jewelry with this blue orchid necklace and earring set!
I don't know about you, but I have tons of costume jewelry. I can't help myself! When I see a great piece at a great price, I buy it. I find great deals at garage sales in particular. (Maybe after this post, when people see how simple it is to transform these vintage finds into stunning one-of-a-kind accessories, those deals will be harder to find!)
This translucent leaf necklace is a great piece on its own and looks particularly nice against a dark shirt.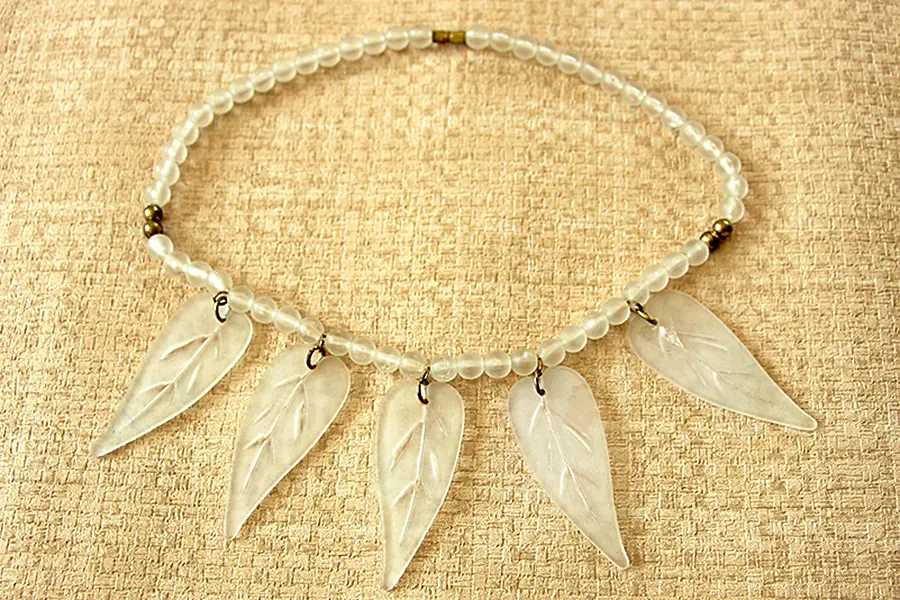 To add lots of drama, start by placing a UGlu® square at the top of each leaf.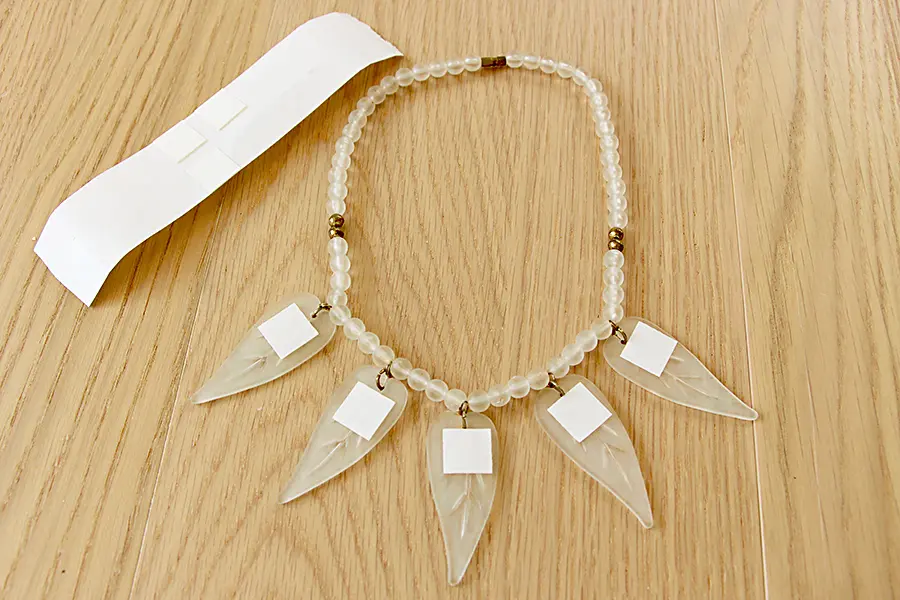 Remove the individual flowers from a stem of Dendrobium orchids. The variety pictured here is the Blue Butterfly. The blue orchids in the beauty shot at the beginning of this post were stem dyed to create that magnificent color. Dyed and painted flowers have become very popular recently. These stunning blue orchids are available in our Orchid Collection.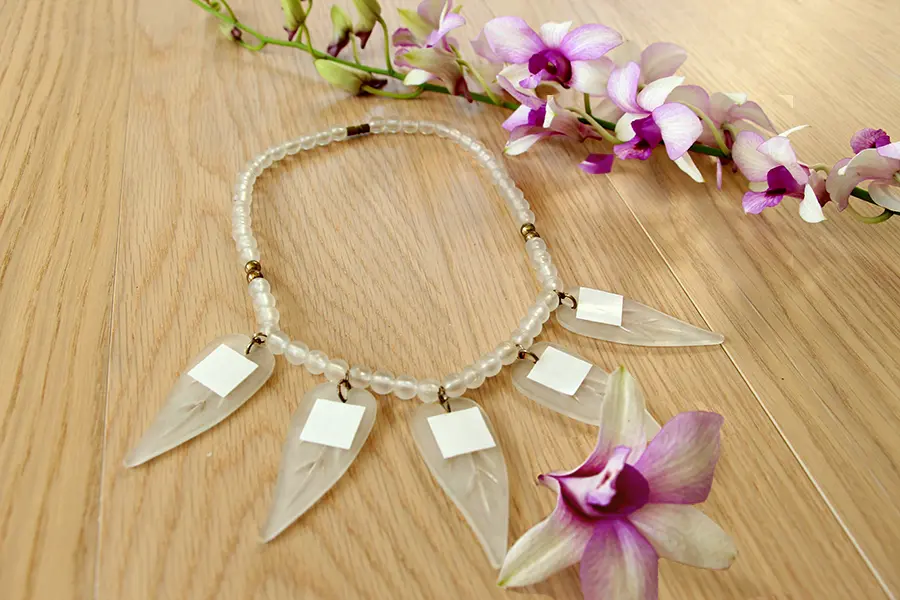 Remove the paper from the UGlu® square and gently place the orchid. Use gentle pressure to secure the orchid.
I added a little bling using a small piece of UGlu® and a crystal bead (similar items can be found in the jewelry-making section of your local craft store). To make the orchid sit flatter on the leaf and to highlight the crystal, I removed what is called the lip of the orchid flower.
Orchid earrings anyone? They are as easy as 1-2-3!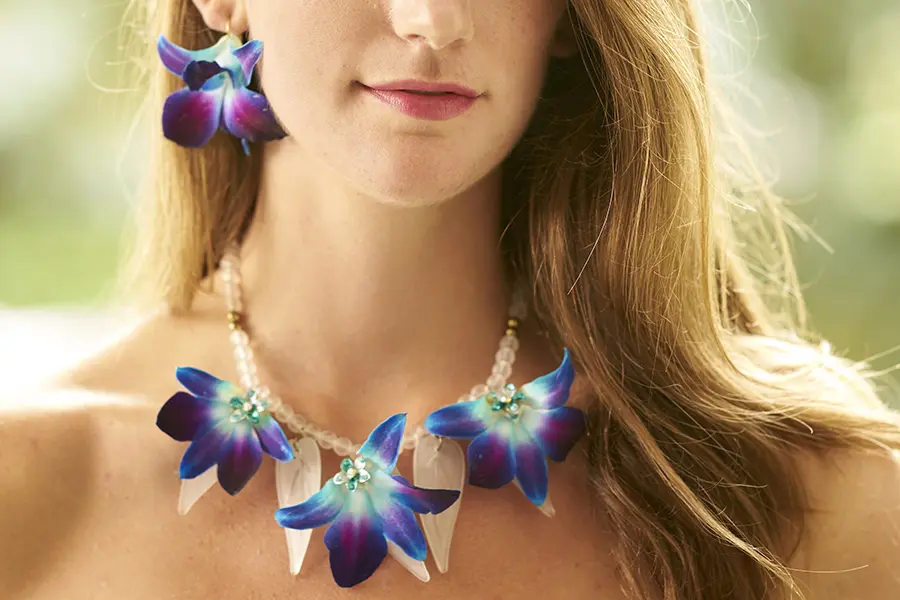 All you need to do is insert a simple metal fish hook earring wire into the back of the orchid! (See? I told you it was easy to make orchid jewelry!)
And it just keeps getting better. Next up: Another orchid necklace that's even easier to make than this one!