Get ready to inspire! "Blooming into Art" is a series about creative DIY projects you can easily make at home. From step-by-step crafts and personalized masterpieces to floral décor tips, our art-loving hobbyists, designers, and gardeners will help you delight your friends and family with one-of-a-kind designs and gifts from the heart.
Magical unicorns are here!
Who doesn't love a unicorn? Unicorns are magical and make you smile — just like flowers! So, what in the world could be better than combining the two?
Unicorns love to party — that's one thing I love about them. Taking my inspiration from our Enchanting Unicorns collection, I came up with a few ways to maximize the unicorn effect at my next get-together with DIY unicorn decorations.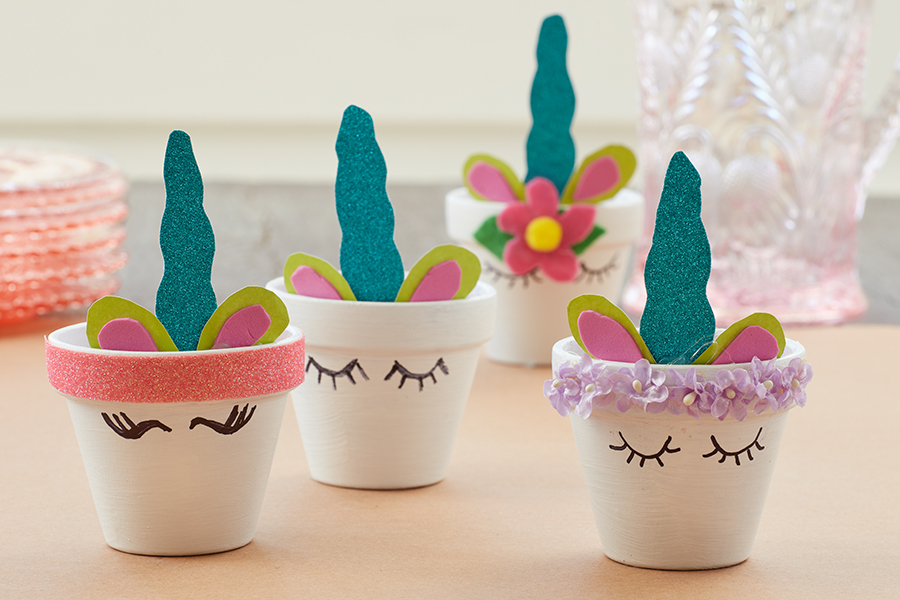 These mini uni-pots have a gazillion different uses. And as most of my projects are — very easy to make. They are a good project to do with little kids, too.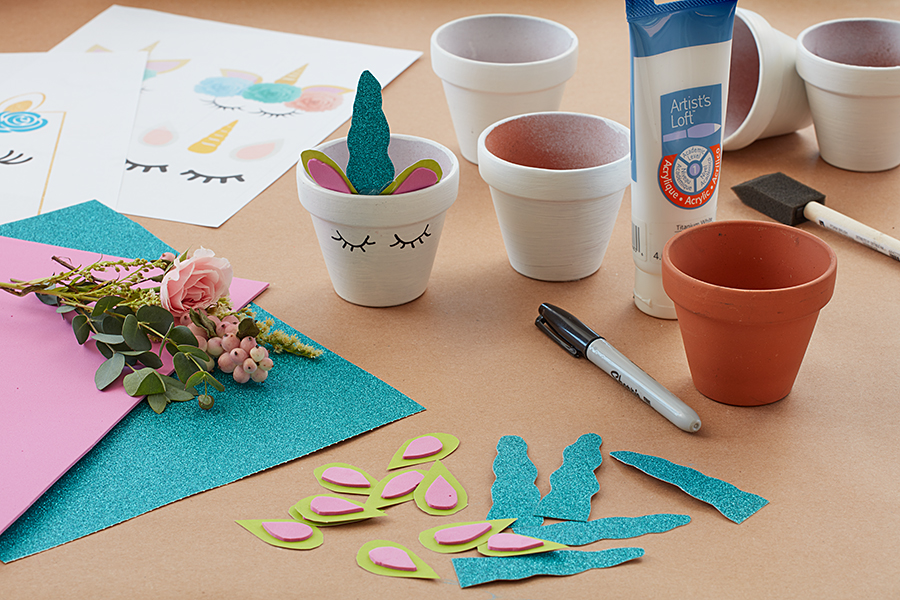 What you'll need
Mini clay pots
White paint & brush – acrylic, any kind — spray paint works well, too
Craft paper and foam sheets – various bright colors and one with sparkles
Decorative elements – washi tape, faux flowers, sparkles
Black Sharpie
Step by step instructions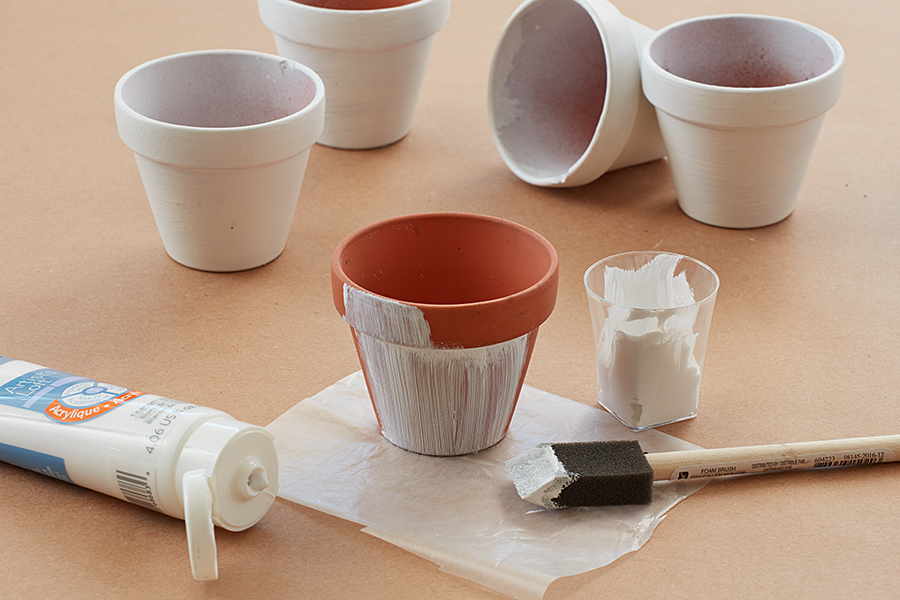 First, paint all the pots.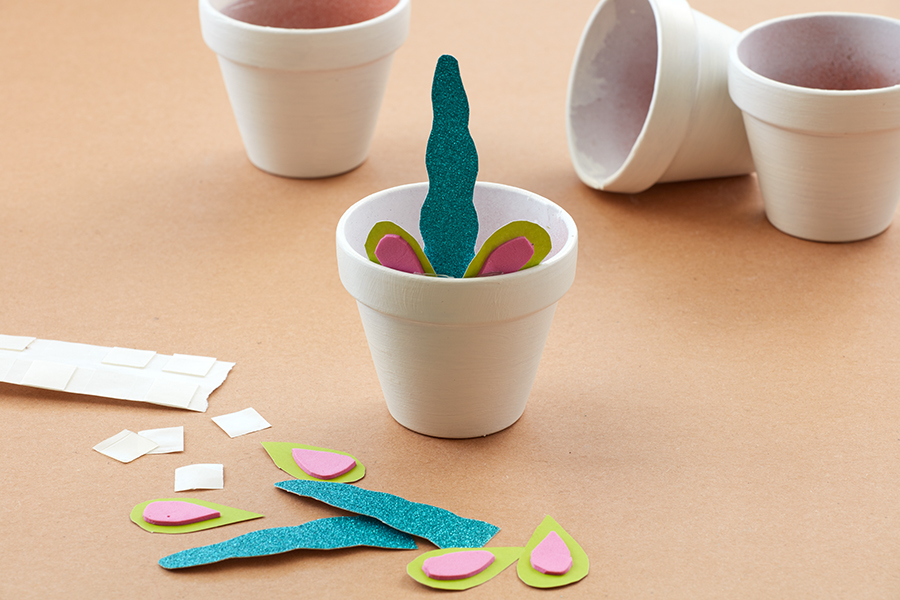 Next, cut out the horn and ears and glue them to the inside rim of each pot, as shown above.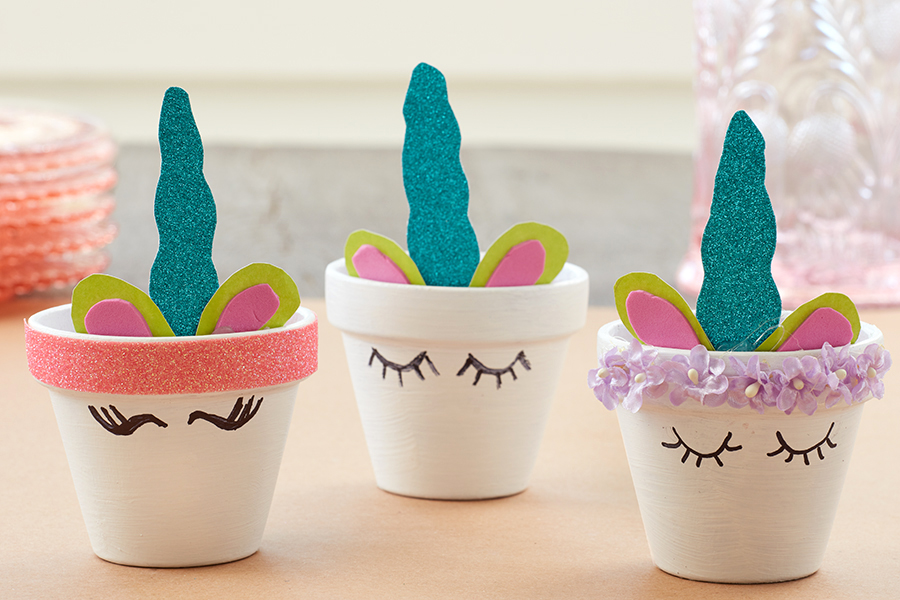 Decorate the rim if you'd like to add a fun pop of color.
Then, draw flirty little unicorn eyes under the rim on either side of the horn using a black permanent marker. There are many templates on line that you can get inspiration from. I like to do them free hand because just like snowflakes, no two unicorn's eyelashes should be exactly the same!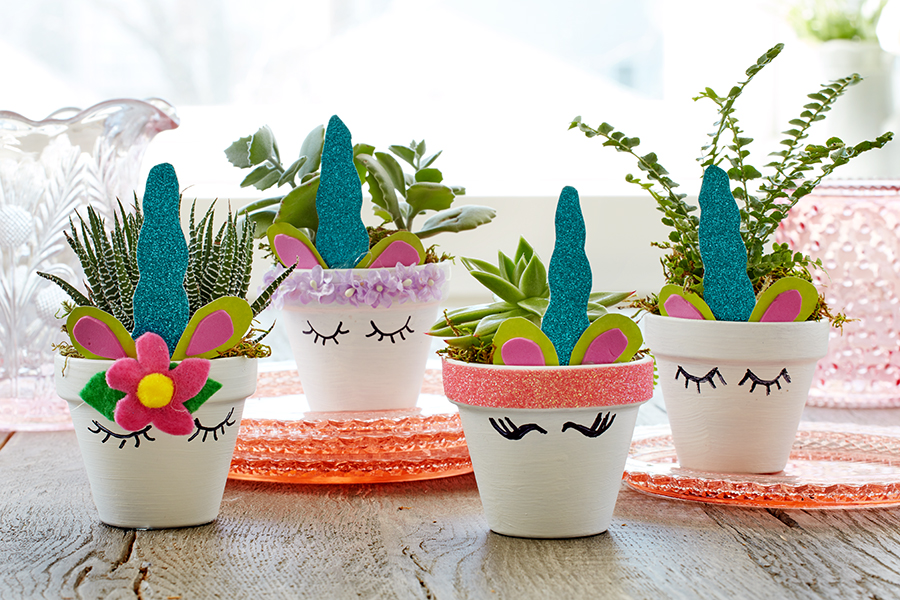 I filled my uni-pots with mini plants — one cactus, two succulents, and one fern. They would look amazing with fresh flowers as place settings. Or fill with candy for a sweet take-home gift.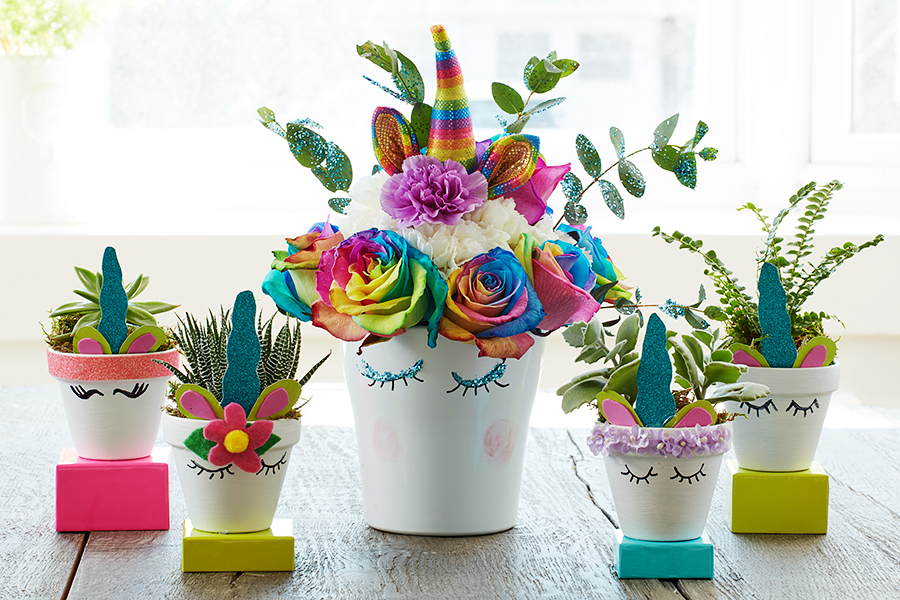 Let your imagination run as wild as a unicorn and see what colorful and crafty creations you can come up with for the perfect unicorn themed party. You can't go wrong if you include rainbow bright colors, sparkle, and glitter. And then more sparkle and glitter!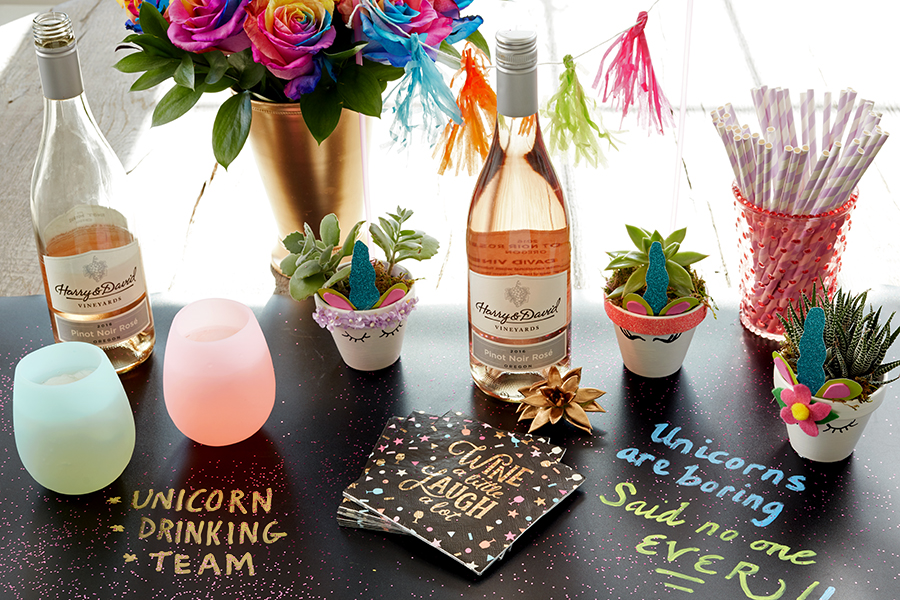 And don't think unicorns are just for little girls — they're for everyone! I heard that their favorite type of wine is rosé. Therefore, the one I serve at all my unicorn parties is a delicious Pinot Noir Rosé from the Harry & David Vineyards. They also have a gift basket available that is perfect to send to your mom this Mother's Day. It includes a bottle of the Pinot Noir Rosé, pears, cheese, crackers, cookies, and a pink and white mini rose plant.