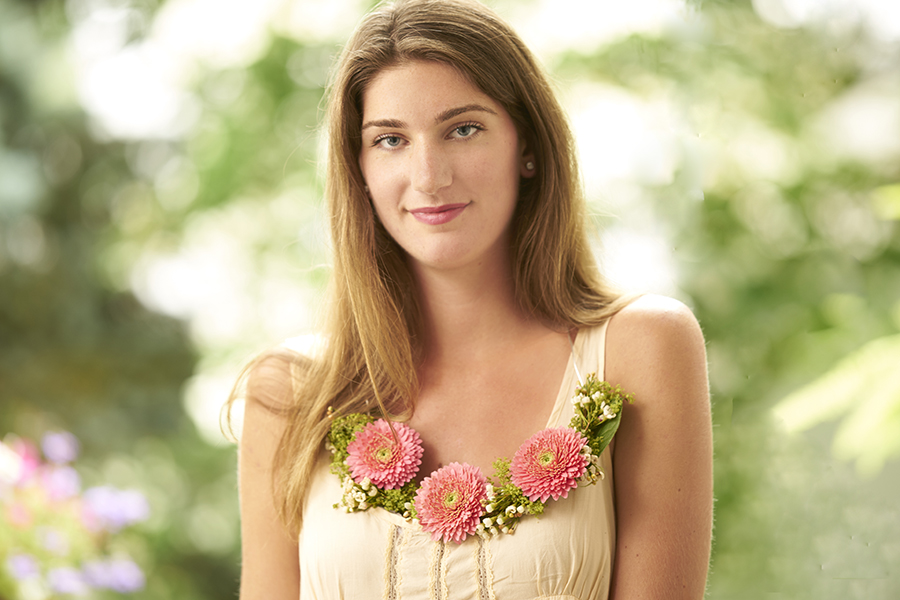 Love these Gerrondo Gerbera daisies so much that you can't wear just one? Follow these easy step-by-step directions to make this fabulous fresh flower necklace.
Decide on the size that you want your floral statement to be, then cut out a base from a piece of cardboard. Attach the material that you plan to use as the "chain" for your necklace. I used a 12-gauge aluminum wire in silver. It's a strong and malleable wire that is easy to shape, yet strong enough to hold. I threaded it through the corrugated cardboard and bent the ends back up behind the cardboard. You could also use ribbon or a jewelry style chain.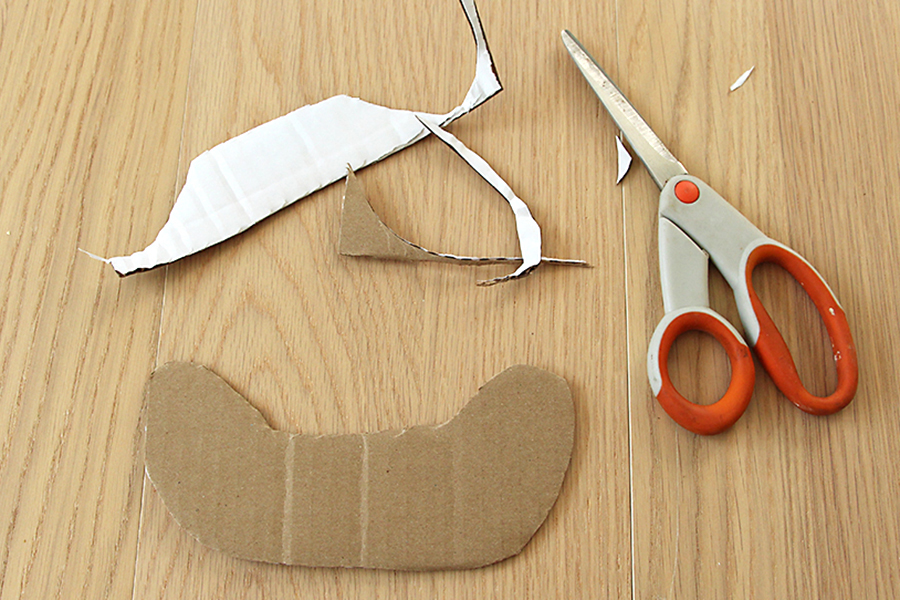 Cover the cardboard with flat foliage leaves using either glue dots/dashes, floral adhesive, or hot glue. (Click here for more information on various types of adhesive.)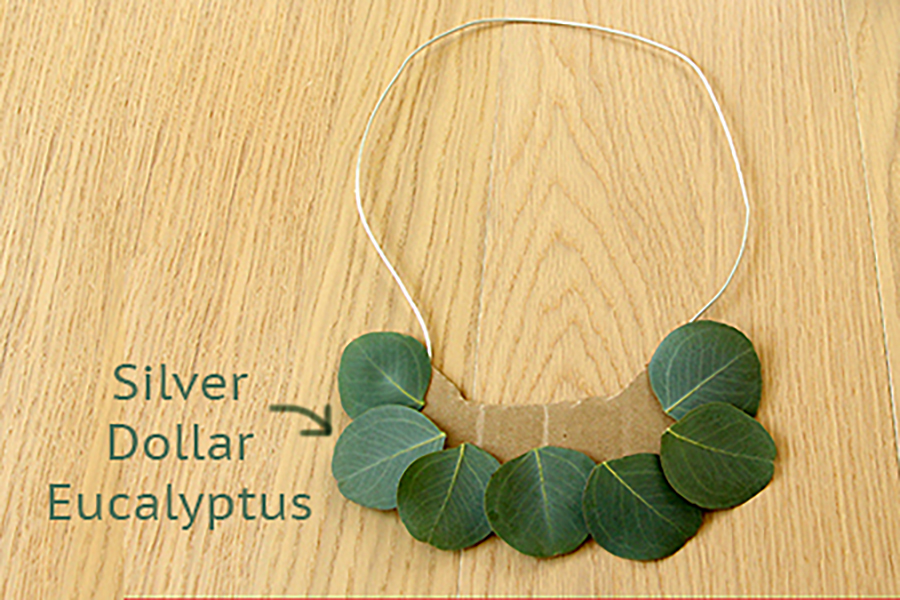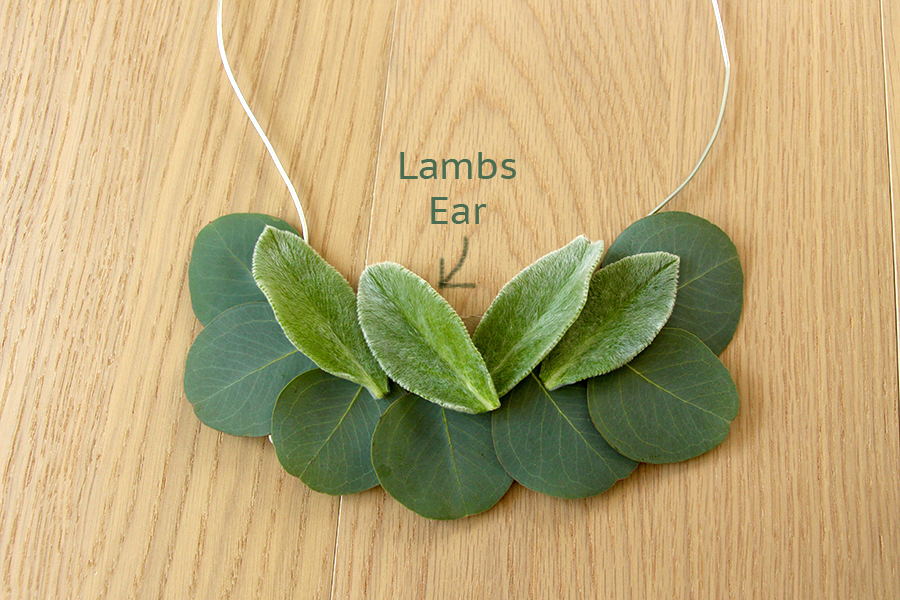 Cut off the stems from the Gerberas and attach to the foliage base with one of the adhesives mentioned earlier.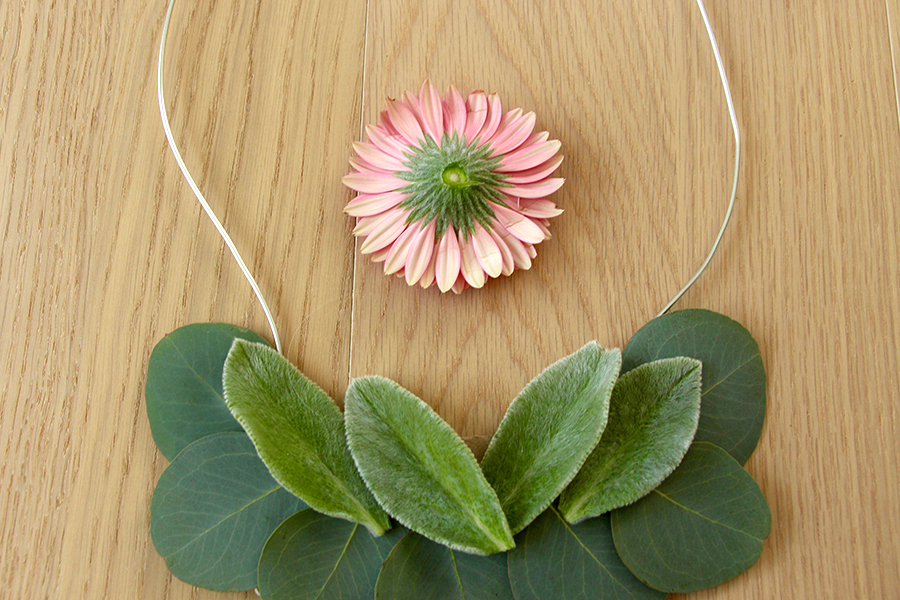 You can add clusters of smaller flowers the same way that you would when making a floral crown by wrapping the clusters and gluing them to the base.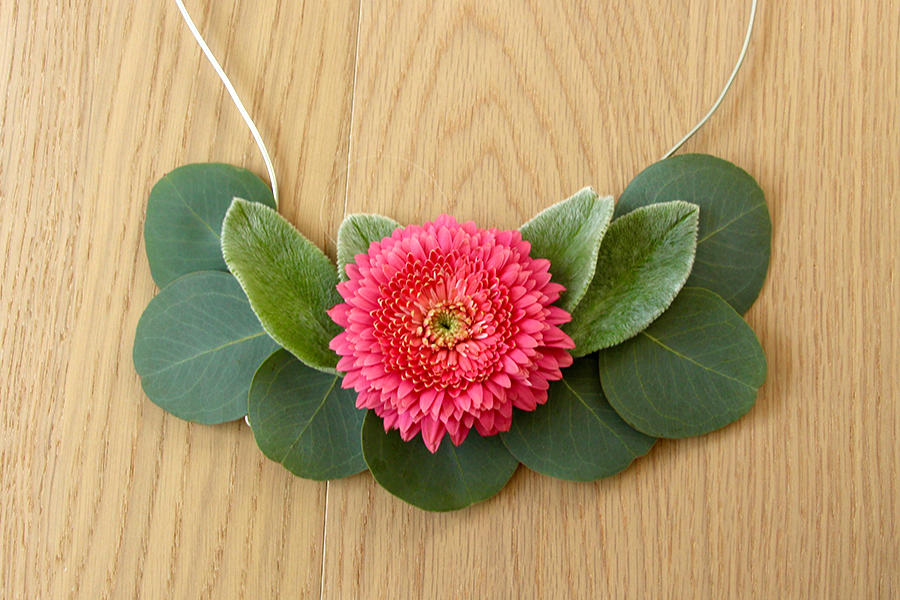 Use your imagination… and just have fun with it!