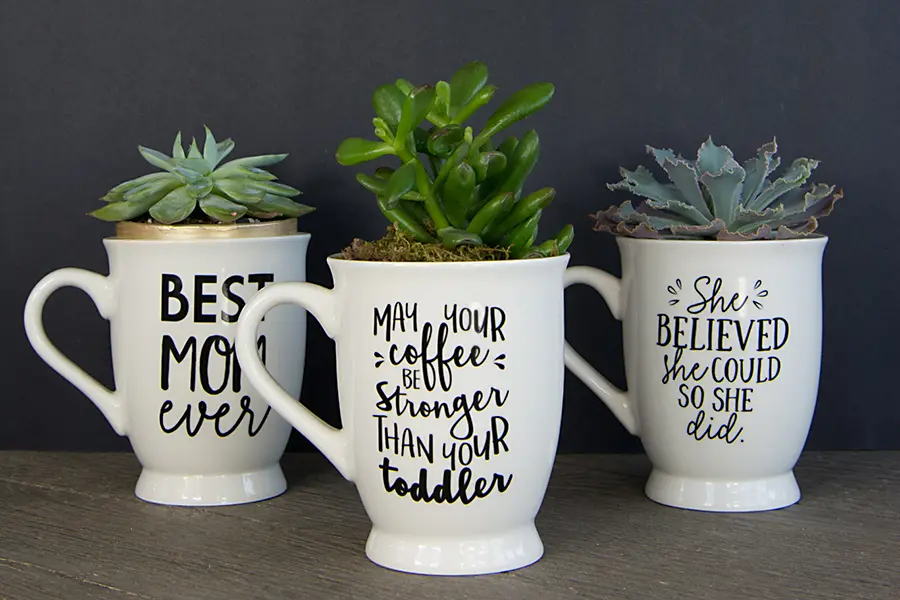 As easy as it looks to use a Sharpie® to give your mom's DIY Mother's Day gift that personal touch, it just might not be your thing.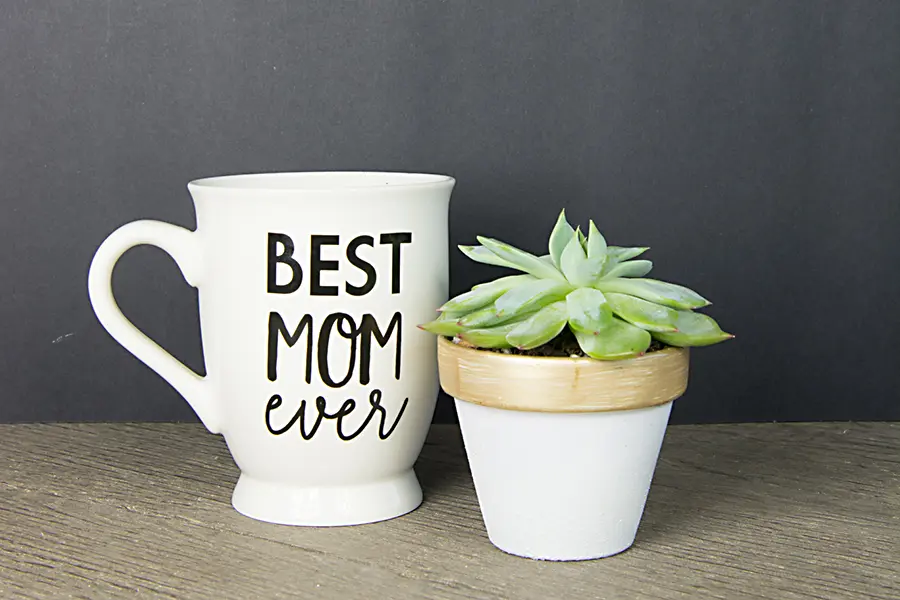 Well, here's a super cute and super easy solution. Pick up some Mother's Day coffee mugs and personalize them for every mom you know. I immediately thought of so many mom friends that I wanted to surprise with a DIY Mother's Day gift on their special day!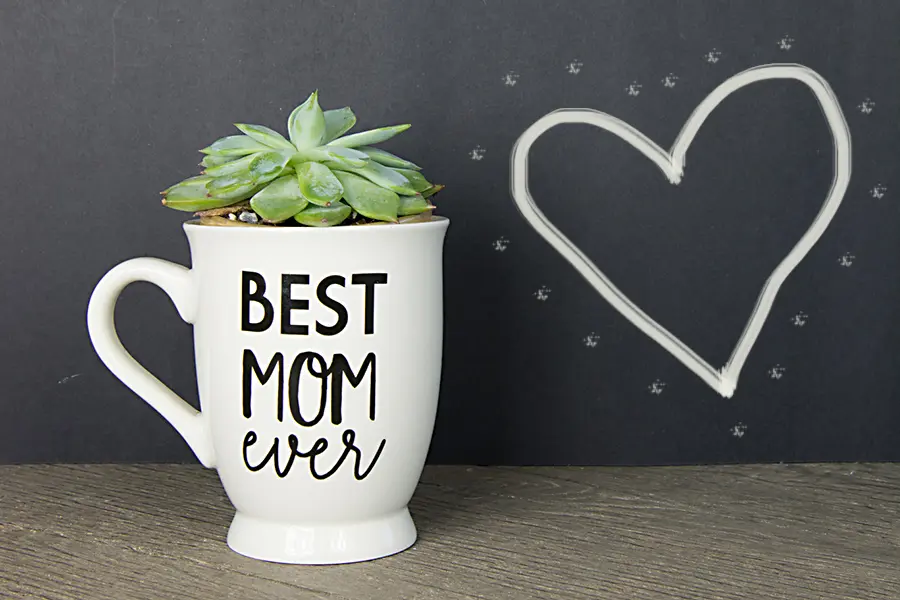 But, of course, I couldn't just let them sit there empty, could I?  Not when a 3-inch potted succulent fit so perfectly in the mug.
You could also transplant the succulent directly into the mug, but I like the idea of using the mug as a gift within a gift. It gives the recipient the choice of using it as a planter or for their oh-so-necessary cup of morning caffeine!