As soon as I spotted this fantastic old wooden crate at one of my favorite antique spots, I knew that there were tons of fun ways that I could use it!
I had friends over recently for our first fall get-together and treated my guests to a pretty bunch of flowers at the end of the party. They had to wait until they were leaving because I used the crate with all of the paper bag bouquets as a decoration on one of the buffet tables!
How to Make a Paper Bag Vase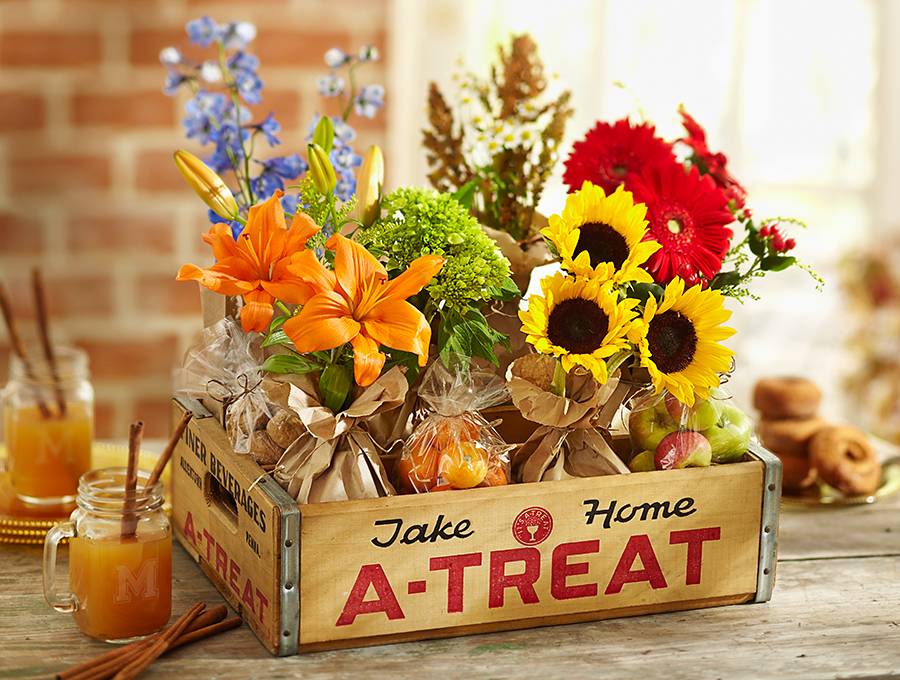 What You'll Need:
* Fresh Flowers
* Kraft Paper Bags
* Cellophane Bags
* Floral Foam
* Raffia or Ribbon
* Water
* Floral Scissors or Shears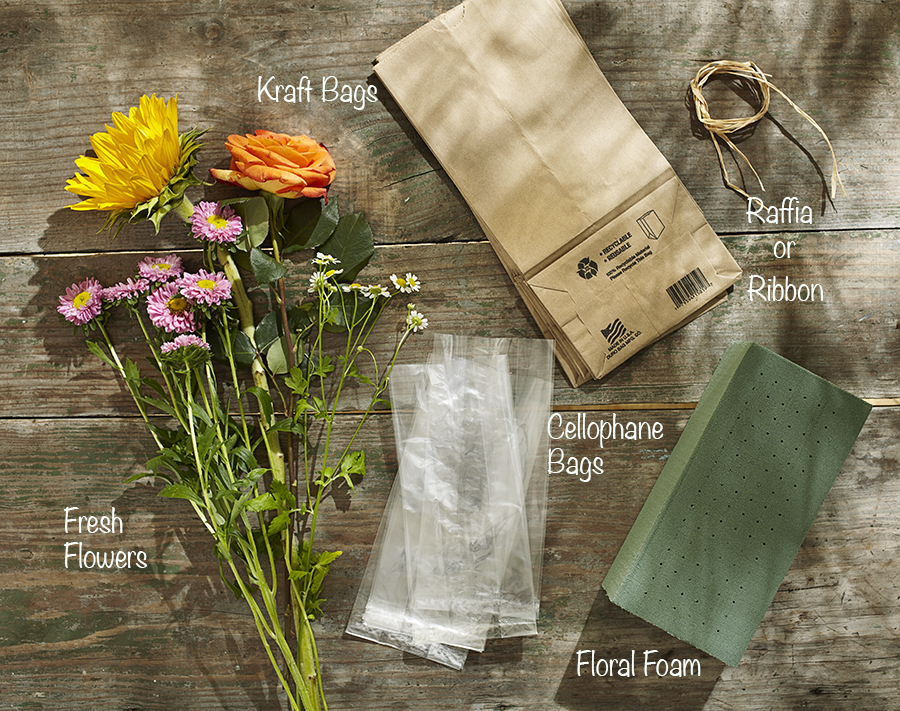 Step-by-Step: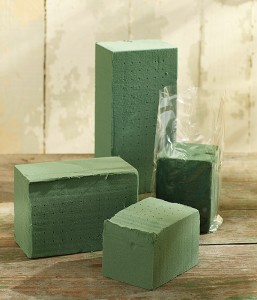 Step 1. Cut a third of the brick of floral foam.
Step 2. Put it in a sink or a bowl filled with water and gently drop the foam in, allowing it to naturally absorb the water. Wait until it is completely soaked before removing.
Step 3. Place in a cellophane or plastic bag that will fit into the paper bag and completely cover the foam.
Step 4. Insert the flowers one at a time giving each one a fresh cut, on an angle, before inserting into the wet foam. You only need a couple of stems for this casual bouquet.
Step 5. Place in paper bag.
Step 6. Tie with ribbon or raffia.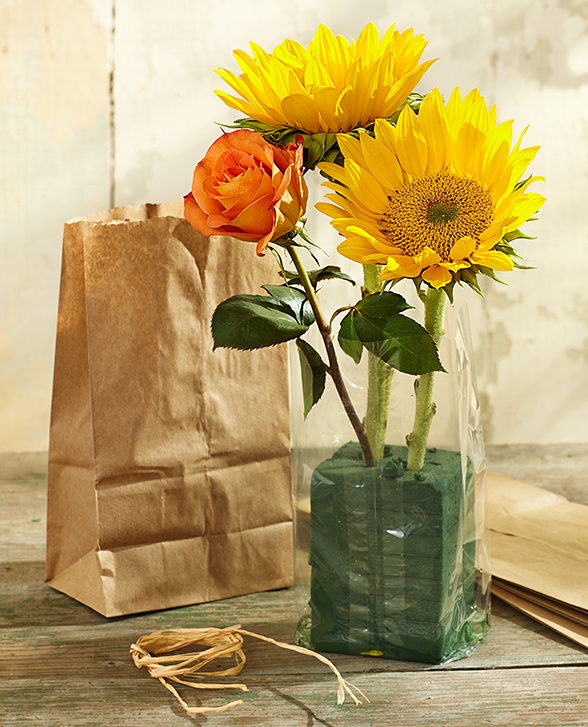 Step 7. Share with a friend to make them smile!