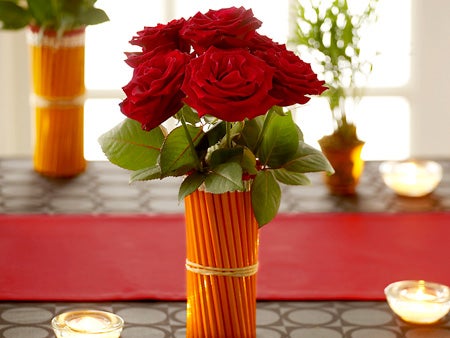 What you'll need:
A tall cylindrical beverage glass
25-20 pencils for each glass
5 rubber bands
flowers
Step x Step:
Put at least 1 rubber band around the middle of the glass.
Insert the unsharpened pencils between the rubber band and the glass until you have gone all the way around the glass.
Fill the glass about half way with warm water and flower food.
Give each stem of flowers a fresh cut on an angle and place in glass.