Set The Mood on Valentine's Day
Valentine's Day is all about love and expressing your feelings, so I prefer to keep the event itself low key and comfortable. At the same time the mood should be sensual, encouraging contact and communication. There are a few key elements that definitely help you to create this vibe: flowers, candles, and food that can be eaten (and fed to each other) with your fingers!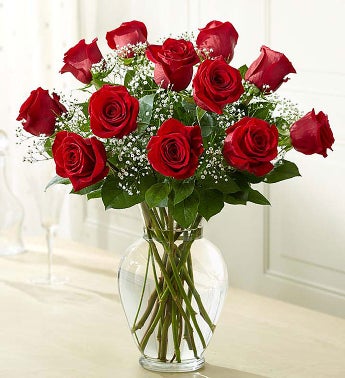 Food and Flowers
The simple act of sharing food has long signified trust and bonding. There are however, certain foods that are know to be natural aphrodisiacs for various reasons. Fruits are said to entice passion with their sweetness and succulence. Oysters have been linked with love and sexuality for thousands of years. "Aphrodisiac" was born from Aphrodite, the Greek goddess of love, who was said to have been born from the sea, causing many types of seafood to have reputations as aphrodisiacs. According to the website Alternet.org, the top ten aphrodisiac foods are: honey, oysters, garlic, figs, chocolate, basil, bananas, avocado, almonds, and asparagus.
The presentation of the food itself can be the strongest aphrodisiac. Here are a few ideas to help you set the mood this Valentine's Day.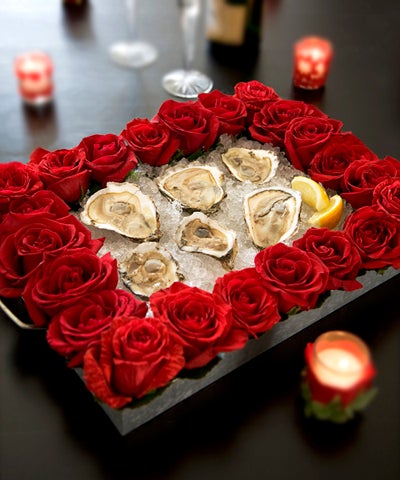 Oysters on the Half Shell
How's this for a sexy way to serve oysters?! Simply fill a tray with crushed ice and line the sides with red roses – the flower of love and passion. Cut the stems very short and place them right into the crushed ice and lay the oysters over the "bed" of ice. Certainly a good way to get the party started!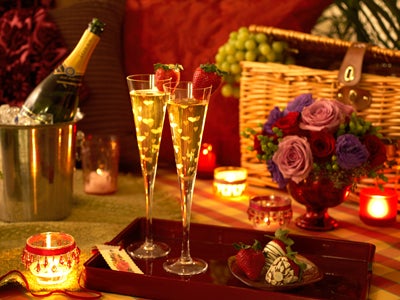 Chocolate Strawberries and Champagne
Enjoy strawberries dipped in rich dark chocolate with a light bubbly glass of champagne – this is a sweet and sensual way to end the night.
Candles
Can you really have too many candles when setting the mood for love? An easy and inexpensive way to add a Valentine touch to a simple clear glass votive is to wrap it with ribbon, decorative trim, or real rose petals.
What's nice about doing this is that you can have a dozen or so plain votive holders that you change out according to the occasion or event.