Whether you're a Philly local or just passing through, Philadelphia is a perfect place to plan a fun Valentine's day. From delicious food to historic day-trips and rich nightlife, this city has everything you need to plan a romantic weekend (or weeknight) adventure. To help ease the stress of planning, finding the right gift, and making your reservations, we're bringing you a list of the top romantic things to do in Philadelphia. Remember to pair your date with a Valentine's Day flower arrangement or gift so you can create a special day or evening that truly breaks the mold!
If you love nature and you're especially excited for spring foliage, make reservations for two at the special Valentine's Day weekend events at Longwood Gardens. Browse the amazing outdoor grounds or cozy up in the greenhouse to view an unbelievable assortment of indoor blooms, including the Orchid Extravaganza. This special event will be accompanied by violinist Anna Fontanella from 1:00 – 4:00 pm on both Saturday and Sunday so you can enjoy the sweet sounds of live classic music at the on-site conservatory. As an added bonus, the on-site 1906 Fine Dining Room offers both brunch and dinner options (reservation only).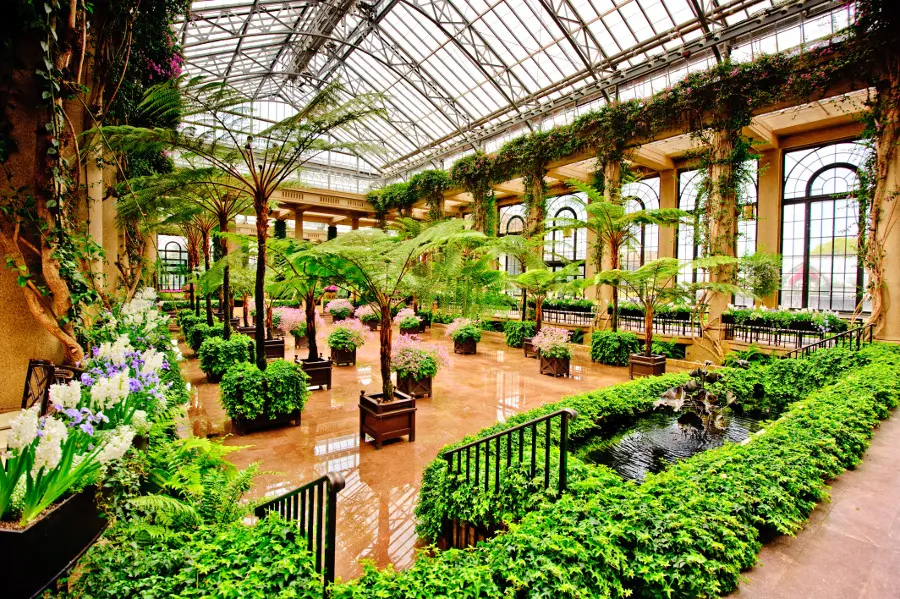 If your date loves a good happy hour, then you're in luck. Philly is home to some of the best bars in the country, so you'll have plenty to choose from. If you're headed out during the week and love wine, you might consider the Winter Warmer happy hour at Tria's Fitler Square and Washington West locations, which runs Monday through Thursdays from 4:00 – 7:00 pm. Get a few different tapas and enjoy the finest vintage Philly has to offer. If you're more of a cocktail aficionado, head over to 1 Tippling Place at 2006 Chestnut Street and enjoy the ambiance of old-world luxury mixed with modern and cutting-edge mixology.
Break the mold with a creative, hands-on date idea. For the creative-minded, finding a romantic Valentine's Day idea can be a bit challenging, which is why you can plan to head over a Valentine's Day-themed wine & paint class and have fun being creative together while sipping on your favorite wine. You can also reserve a spot at The Expressive Hand paint-your-own pottery event from 12:00 pm – 6:00 pm Sunday February 12th and enjoy complimentary champagne and chocolates while you paint your own champagne flute.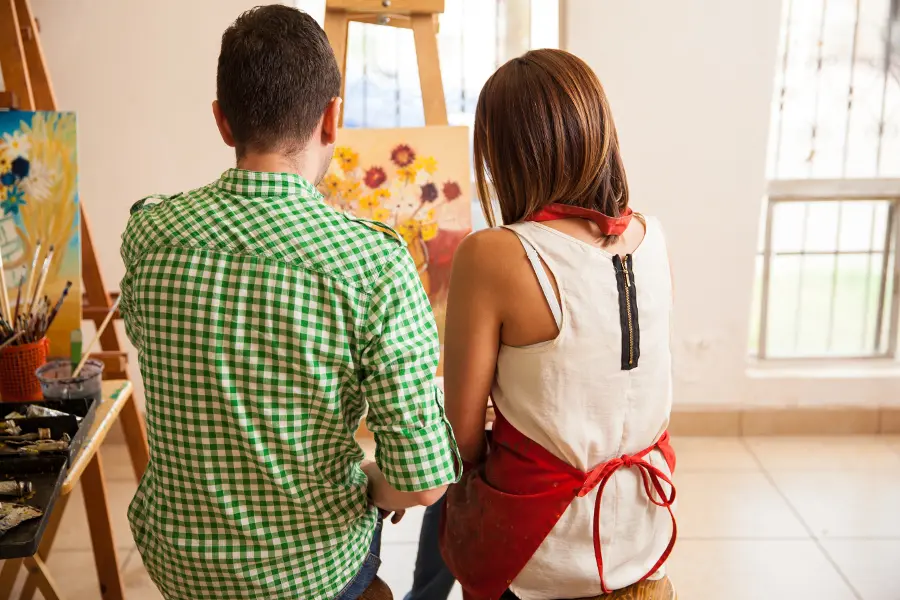 For the true foodie, there's nothing better than the classics done right. Make dinner reservations for two at Little Nonna's to experience old-world Italian cuisine at its finest. We recommend ordering at least one serving of their staple: spaghetti and meatballs. Afterwards, take a trip to the renowned RIM Cafe and order any one of the many chocolate delicacies the head chocolatier René has to offer. It may not look like much, but this hidden gem is one of the best dessert places in the city. To continue the theme of Italian classics, consider booking tickets for the Tancredi opera at the Kimmel Center, which runs February 10th – 19th.
Beat the cold weather with a bit of Latin excitement! Plan for dinner at Alma de Cuba to surround yourselves with the vibrant atmosphere of warmer climates. We suggest lingering in the bottom level lounge for cocktails and appetizers before moving into your reserved table at the upstairs restaurant. Enjoy the many rich flavors of Latin America and the Caribbean before slipping out for Salsa dancing at The Painted Bride Art Center on Saturday February 11th with lessons starting at 8 pm and the party starting at 9 pm. This evening will be lead by Adriel Gonzalez y su Orquesta and beginners are welcome!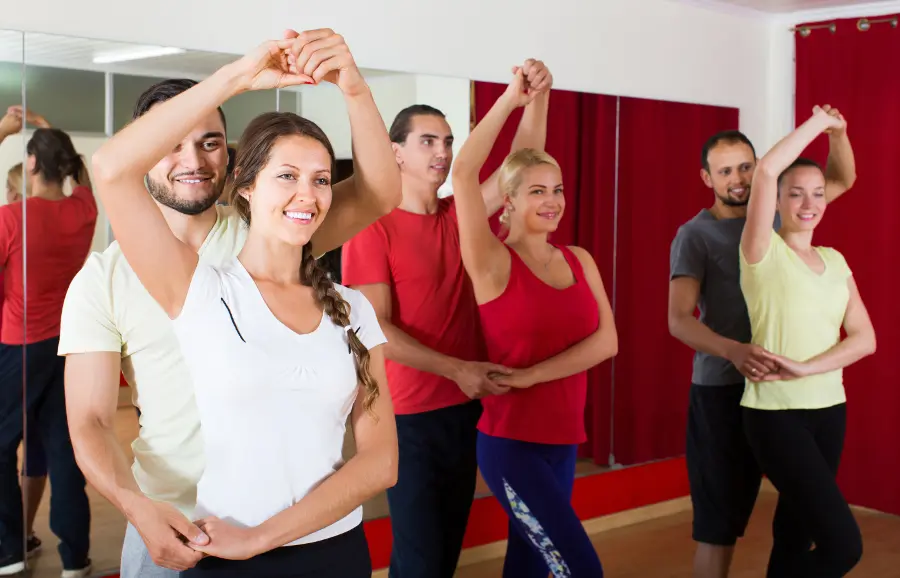 For the Francophile and French culture enthusiast, there is plenty to choose from in the local Philly dining scene. If your date loves all things French, enjoy one of the most romantic things to do in Philadelphia: a meal at Parc Brasserie, just off of Rittenhouse Square. You might also consider Bistro La Mignette for a slightly more intimate setting. For a daytime adventure, visit the Barnes Foundation from Wednesday through Monday 10:00 am to 5:00 pm for a truly unique museum experience with original works from some of the greatest French painters in history.
For a low-key and zen-like date idea, consider a trip to one of the best local spas Philly has to offer. This Valentine's Day, plan for a couples massage at Le Reve Rittenhouse Spa and prepare for the ultimate luxury experience. For busy parents and professionals, sometimes the best date ideas are those that truly relax and rejuvenate. Add to the aromatic escape with a hand-picked bouquet that your date can enjoy all week long.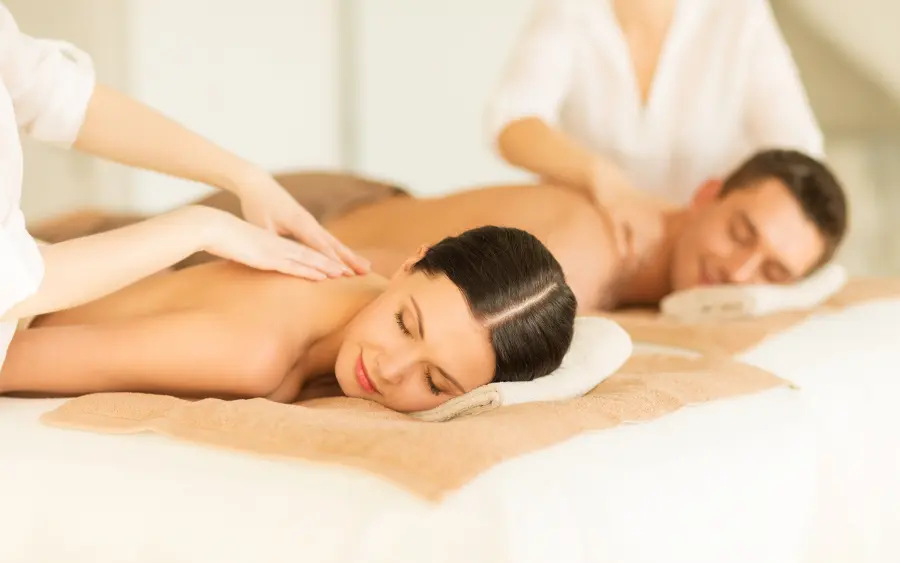 If you're planning to enjoy Valentine's Day in Philadelphia, make sure to plan ahead with event tickets or dinner reservations as well as your gift orders. Whether it's your first date or fiftieth year of celebration, treat your loved one to the full holiday experience. Pair your outing with a handpicked bouquet or gift that shows just enough forethought and careful consideration. There's nothing more romantic than a day or night that's custom-fit to who you are and what you love to do.