Whether you live in Washington, D.C. or are just visiting, there are plenty of romantic things to do in the nations capital. It doesn't matter if you're a foodie or sunset admirer or music lover, Washington, D.C., offers a bounty of idyllic dates on Valentine's Day. We've rounded up just a few of the best things to do in D.C. on Valentine's Day so that you can plan an unforgettable date for your special someone!
Be Dazzled By the Monuments
The most classic Washington, D.C., date, of course, is to take a slow evening spin around the National Mall's famous monuments. Built in white marble, they glow from within, contrasting with the black, star-pricked sky above. And nothing is more romantic than sitting hand-in-hand on the steps of the Lincoln Memorial, admiring the view all the way to the U.S. Capitol. End the evening with a fireside nightcap at Quadrant in the Ritz-Carlton.
Another way to enjoy the monuments is by taking a romantic Potomac River cruise. Odyssey and Spirit of Washington both offer an evening of dining, dancing and live entertainment, all the while cruising past the most iconic sparkling views of our nation's capital.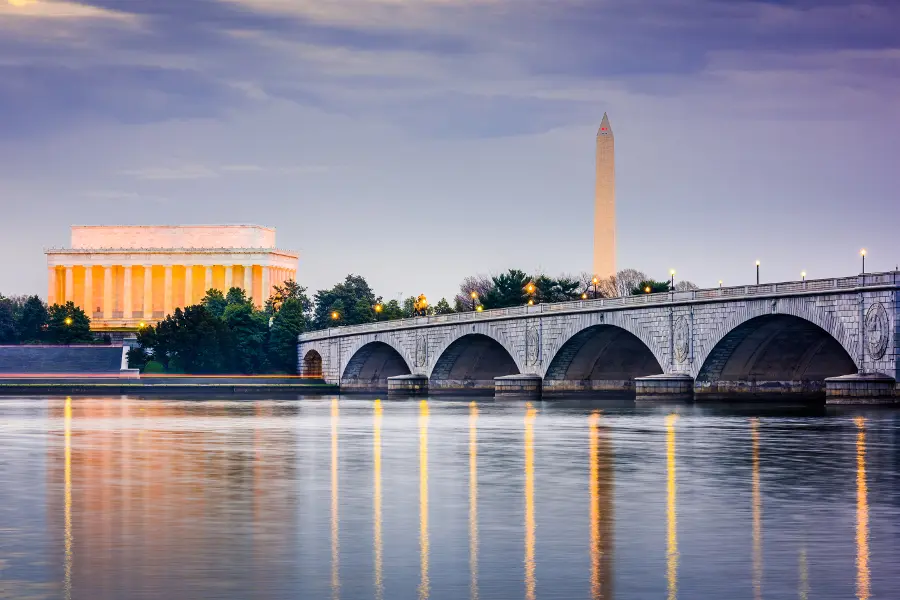 Enjoy a Magnificent Show of Dancing or Music
A different kind of classic is a night at the Kennedy Center. Put on your finest and watch a show—whether it's a ballet, concert or opera. Finish up the evening with a stroll on the rooftop terrace, overlooking the Potomac shimmering beneath the star-pricked night sky.
Snuggle Up at a Concert
What better way to celebrate your love than with a concert devoted to love? Probably the best bet this Valentine's Day is "Love Songs: The Beatles" at The Hamilton Live in Downtown D.C. The concert, slated for February 10, will include classics such as "Ask Me Why," "Oh Darling," and "All I've Got To Do."
Cruise H Street
For the young and young at heart, up-and-coming H Street is the place to go. You'll find a bounty of trendy restaurants here—from edgy-cool Sticky Rice to Granville Moore's (their beer list is to die for) to cute-and-French Le Grenier's. Or, for something truly fun & unique, play putt-putt golf at H Street Country Club's DC-centric indoor course (obstacles include the Washington Monument, the Lincoln Memorial, with a special appearance by several zombie past Presidents). Top off your evening with an indulgent stop at Dangerously Delicious Pies, open 'til midnight. You won't be disappointed!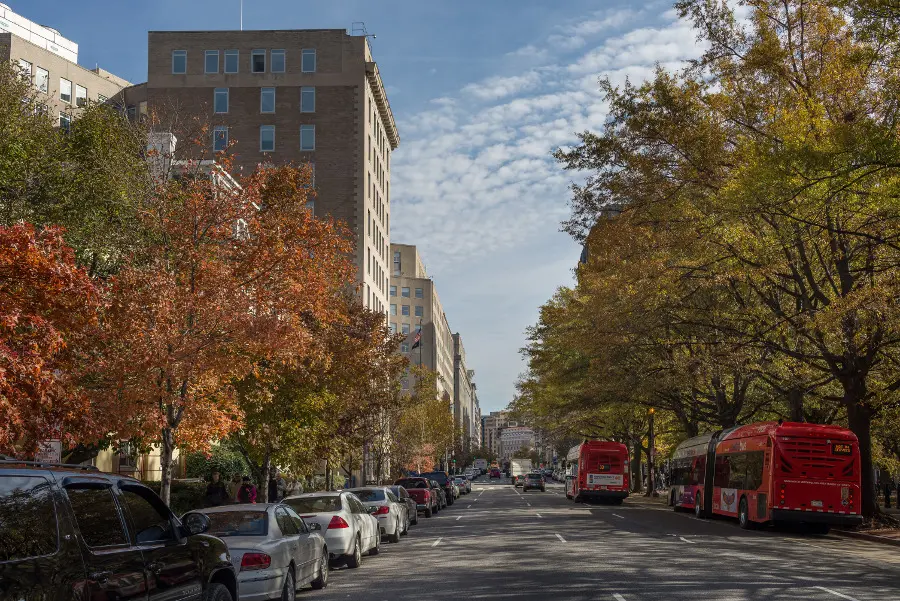 Attend a Ball at the Italian Embassy
With a nod to Italian star-crossed lovers Romeo and Juliet, the Italian Embassy is hosting an evening of exquisite dining and dancing in the Embassy's beautiful 18th-century setting. There's an Italian-flavored dessert table and a chocolate tasting. And as an extra special touch, you'll enjoy a stage performance of Romeo and Juliet's balcony scene in the Embassy's grand hall. Don your gown and tux with tails because this is going to be one special evening.
Take Notes on Sexpionage
For the spy-wannabes among us, the International Spy Museum is offering a special Valentine's evening of Sex(pionage). After sipping cocktails, you'll hear all about how spies through the ages have used seduction to access the information they need—and how they'll stop at nothing. You'll also pick up some lock-picking skills.
Cook Up Some Love
If you're a foodie couple, enjoy a special Valentine's Day Dinner Party at the Judy Harris Cooking School in Alexandria. You and your sweetheart will help prepare a multi-course Mystery Menu, then enjoy the fruits of your labor with a candlelit, sit-down dinner paired with wines.
Go Out to Dinner
The oldest trick in the book is to reserve a table for two. But before you start thinking this option lacks creativity, think again. Washington, D.C., has some of the best restaurants in the country, and most are going all out with special Valentine's Day menus. The Bombay Club is well-known for setting the mood with light piano music to accompany your five-course, prix-fixe menu. And Beauchart's Saloon, the thriving farm-to-table spectacle on Pennsylvania Avenue, has announced it's offering some "very special specials" along with its regular menu this Valentine's Day. Whatever the case, you can't go wrong with a long list of favorites, including Blue Duck Tavern (a Michelin Star restaurant!), Masseria, Tabard Inn and Momofuku CCDC in the sparkling new CityCentre.
Whatever you end up doing, be sure to make reservations now! Advanced planning will ensure an extra-special Valentine's Day with no stress. And here's another secret to sending your sweetheart over the moon: Order a bouquet of flowers for her, or him; you'll find lots of unique Valentine's bouquets for your loved one here!