Private white sand beaches, miles of beautiful hiking trails and secluded bungalows – what more could you ask for? With nearly half the country still covered in snow, it can be especially tempting to get away during the winter. Whether you're looking to spice things up with a trip across the world or just need some R&R over a long weekend, these retreats will surely turn up the heat.
Hawaii
With your choice of eight main islands, each more beautiful than the next, Hawaii is a popular travel destination for people all over the world. Its mix of large cities, lush natural foliage and white sand beaches leaves something for everyone. The main city of Honolulu offers a bit of everything, with high-rise suites, glorious beach resorts, luxury shopping, a boasting Chinatown and exciting nightlife. If you're into something a little more adventurous, visit the Volcanoes National Park where you can walk along the trails of active volcanoes.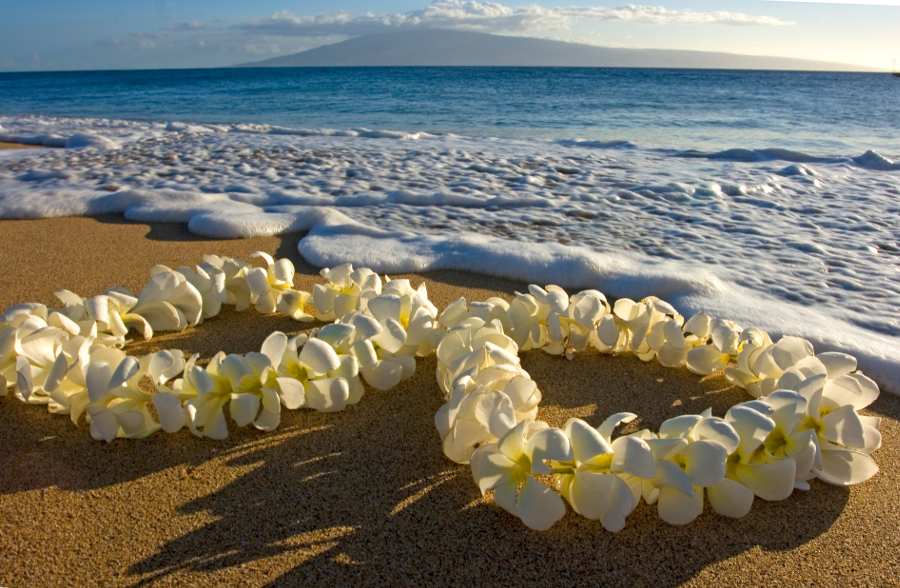 Bora Bora
Its nickname is The Romantic Island – need we say more? From the beautiful emerald water and coral reefs to private bungalows, Bora Bora truly is the most romantic island in the world. For over 40 years, the island has welcomed the most couples and newlyweds than any other tropical island. The island is volcanic in origin, making it home to some of the most diverse landscapes, fruits and flowers – like the Polynesian Vanilla, the Tahitian Gardenia and the Tiare Tahiti.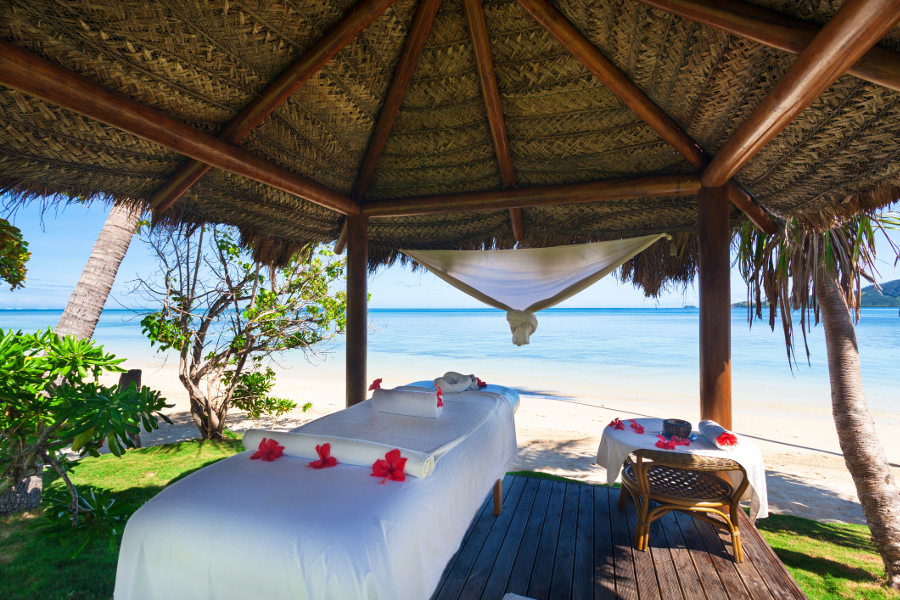 Fiji
Need to get away from it all, like really get away? The 333 separate islands that make up Fiji are some of the most secluded, untouched islands in the world. Nature lovers will enjoy the palm-lined beaches, coral reefs and crystal clear lagoons that can be found on nearly every island. But for the most breathtaking natural scenery, visit the island of Taveuni. Taveuni is home to one of the world's largest Asian orchid collections at the Garden of the Sleeping Giant. And if you're thinking of "popping the question," Fiji might just be the perfect place to do it. The Fiji tourism board claims that in 2015, there were 600 public proposals, and 600 yeses!
Paris
We couldn't leave the City of Love off our list. If tropical locations aren't for you, head to Paris where fresh spring flowers are just waiting to bloom. Between the cold of winter and hectic summer crowds, spring is the perfect time to visit Paris. With warmer weather just around the corner, Paris will soon be opening up its world-renowned parks, street markets and sidewalk cafes. Take in the natural beauty of the Luxembourg Gardens and the Garden of Plants – France's main botanical garden. There is no shortage of green spaces where you can stroll, picnic, and indulge in all sorts of outdoor entertainment.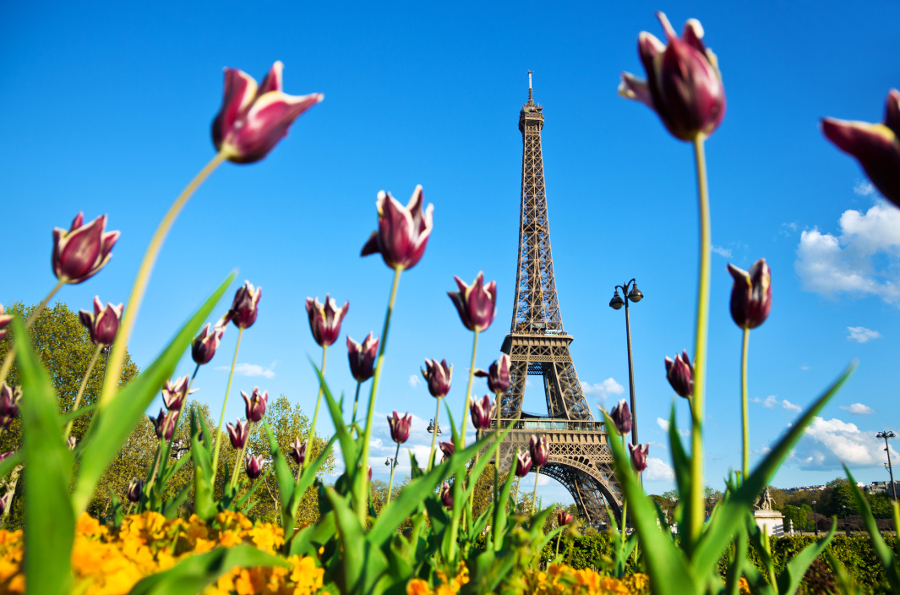 If you don't have the time or money to travel to another country, you can still have a romantic weekend getaway right here in the States. Here are some of the most beautiful places to visit on each coast.
Charleston, South Carolina
Known for its cobblestone streets, horse-drawn carriages and old fashioned Southern charm, Charleston is an ideal getaway spot. The sprawling mansions are not the only thing that makes this location a popular tourist attraction. The magnolia-lined streets of South of Broad and harbor waterfalls make for picturesque backdrops.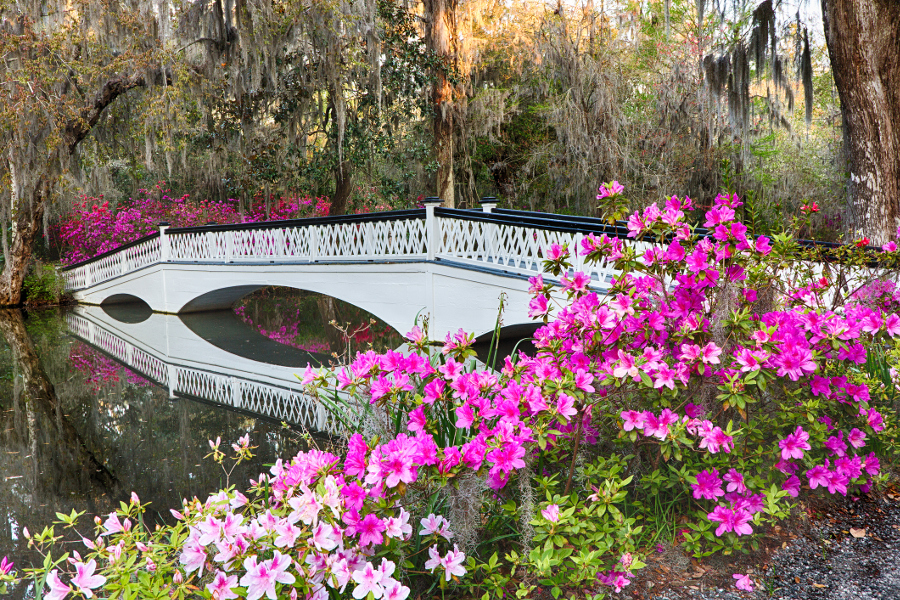 Montauk, New York
Though only about 3,000 people live in Montauk permanently, there is no shortage of history and popular tourist attractions. People come to the Long Island hamlet for its beautiful beaches, elaborate hiking trails, vineyards and delicious restaurants. Montauk is also packed with history, from the famous Montauk Lighthouse (which was designed in 1797) to the quaint Second House, a farmhouse built in the same year.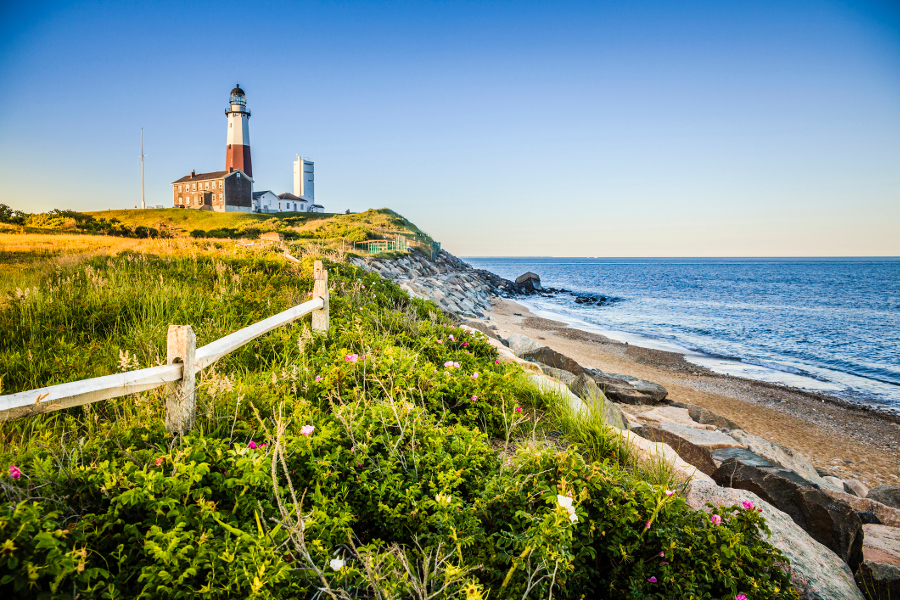 Forestville, California
Looking to get away from California city life for the weekend? Tucked away in Northern California's wine country are dozens of cozy bed and breakfasts. One of our favorites is The Farmhouse in Russian River Valley. Each one of their 25 suites features a sauna, fireplace and whirlpool Jacuzzi bathtub. If you're looking to get outdoors, the house is located just minutes from winery tours, hiking trails, and the Russian River.