From supermoms to driven entrepreneurs, our series "Women Who Wow" tells the stories of inspirational women from all walks of life. Whether sharing life hacks for moms on the go or giving advice on how to run a business, each story explores the incredible experience of a #OneOfAKindWoman.
Stripping roses: Check. Designing arrangements: Check. Running an entire Midwest floral design center. Check, check. Regional Operations Manager for Designs by Guzzardo's, Jennifer Boji, knows all about hard work and putting in the time. She credits her trusted mentor and aunt for her eagerness to learn and willingness to roll up her sleeves, which were all stepping stones to success in her role at Designs by Guzzardo's, a floral design center with locations in Detroit and Chicago, among others.
Jennifer's blossoming career started in high school, when she was looking for a part-time job. Her aunt, one of the partners at Designs by Guzzardo's, offered to bring Jennifer on to teach her about the business. She never left. "I started from the bottom, as cliche as that sounds, learning every aspect of business, from cutting flowers and processing orders to designing arrangements and working in the retail stores," says Jennifer.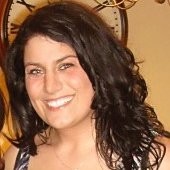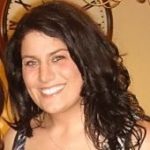 When your employees see that you're willing to step up and step in, that mood trickles down to them as well.
Jennifer Boji
Regional Operations Manager
Designs by Guzzardo's
That exposure to every position and responsibility at the company helped her develop a collaborative leadership style. "When you know how to do every role, it's easier to understand what your team is experiencing and feeling," she says. She knows that big holidays like Christmas, Valentine's Day, and Mother's Day can leave her staff feeling overworked and exhausted. "That's when I pull out my apron and my knife and get to work," she says. "I don't ask my staff to do anything that I haven't done. If someone is sick, or when we were short-staffed during COVID, I worked the floor. When your employees see that you're willing to step up and step in, that mood trickles down to them as well."
A spirit of teamwork and appreciation is evident in all Jennifer does as a leader. When everyone is stressed prepping for the holidays, Jennifer brings in pizza lunches, bagel breakfasts, and other break treats to show her appreciation. "It's the little things that make a difference," she says.
Overcoming challenges in the workplace
Everything was coming up roses, but Jennifer's career hasn't always been a seamless journey. She started in the business at an early age, and by the time she was 27 she had already logged 10 years of experience. "That wasn't typical of most people around me, and it made it hard for others to listen to this young female who they didn't want to believe that she knew what she was talking about," she says. Jennifer had seen what worked in the business, and what didn't, and would often face pushback on implementing new ideas. "People didn't want to listen to me, so I had to work hard to get them to listen," she says.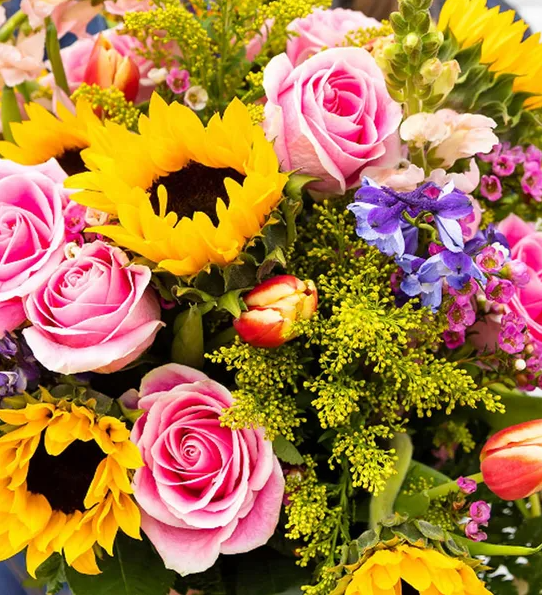 To do that, she flipped the script. She would listen to them, their ideas, and their rationale for their hesitation about her new ideas. She challenged them with this deal: "I said I was open to first trying it their way, because maybe I was missing something, but if it didn't work, we would try mine." It was a struggle for her as a young manager to earn credibility, but that waned as she built trust and delivered results. The floral industry was also changing and more women were stepping into managerial roles like Jennifer. "It seems like most workers in the floral industry are women, and that's true at the design level, but when I first started many of the sales reps and vendors were men. Now, half of them are women."
Jennifer's aunt has always been an inspiration for her. "She didn't have a floral background either, but she had a dream to be a small business owner," Jennifer says. "She was an immigrant who learned from the ground up and gave me an opportunity to learn and create."
Inspired by creativity
The creative aspect of the business is what keeps Jennifer going when she's feeling overwhelmed or in a rut. "You don't get holidays off, so you have to find outlets to love what you do." That's when she turns to floral design. "I love creating one-of-a-kind arrangements because it's fun to make something new and unique," she says. "It makes me feel better to create something that's never been done before."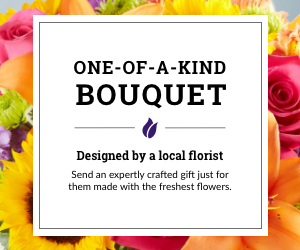 Jennifer's style tends to be bright and modern with flowers in two to three colors, while she describes her aunt's designs as classic and elegant. For International Women's Day, Jennifer and her aunt have designed one-of-a-kind arrangements. "I'm excited to make a custom arrangement on women's day for all the strong women in my life who have influenced me to be able to give back something beautiful to show them we appreciate them," says Jennifer.
There were certainly challenges and hurdles for Jennifer along the way, but through the support of incredible women like her aunt and mom, she learned how to step up, get where she wanted to go, and bring other women with her along the way.