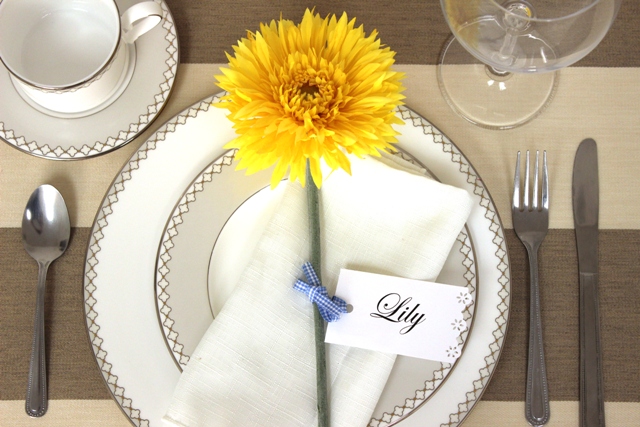 These days, DIY brides are always looking for new, creative and inexpensive ideas to help their guests find their places at the table. But sometimes the simplest place cards make for the prettiest, most elegant tablescapes. And what could be more chic than welcoming your loved ones to their seats with a single long-stem flower? For an easy yet stunning way to show your guests where to plant themselves, make these DIY flower place cards!
What You'll Need to Make DIY Flower Place Cards
Several sheets of white cardstock
Printable place card template
Printer
Paper Trimmer
Hole puncher
Border punch
Ribbon
Mixed bouquet of silk or fresh long-stemmed flowers*
* Make sure you buy enough bouquets so that you have one single flower stem for each of your guests.
How to Make DIY Flower Place Cards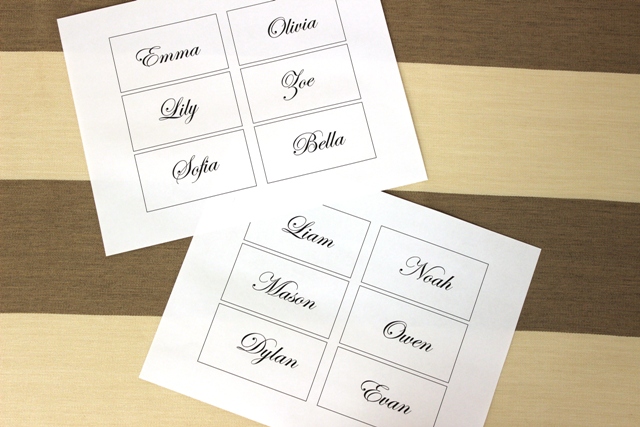 Download this free and customizable printable place card template, which has enough place cards for 12 guests. For each card, click on the word "Name" and highlight it. Type in the name of a guest, and then adjust the font size and style to suit your taste. (In order to fit the name on the card, make the font size smaller if the name is long, and larger if the name is short.) You can even add a table number and a personal message too! Once you type the name, make sure there is enough space to punch a single hole into the left edge of the card. If you'd like your place card to have a fancy border, make sure there's enough space to use a border punch on the right edge of the card too. Repeat for each card, making one card per guest. Feel free to adjust the size of your cards if you want to make them larger or smaller. When all of your guest cards are ready, print the template onto white cardstock.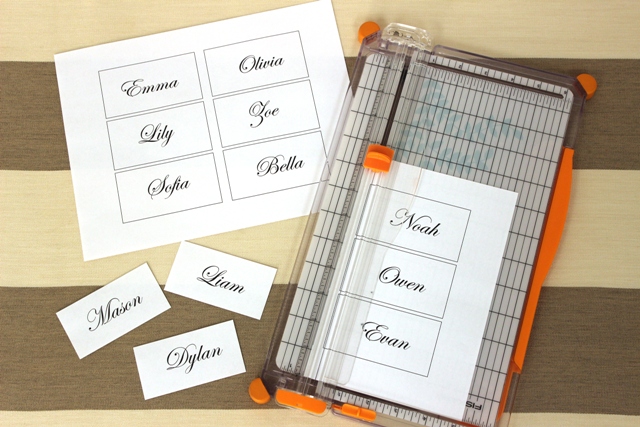 Use a paper trimmer to cut out the cards along their borders and ensure your cut lines are straight.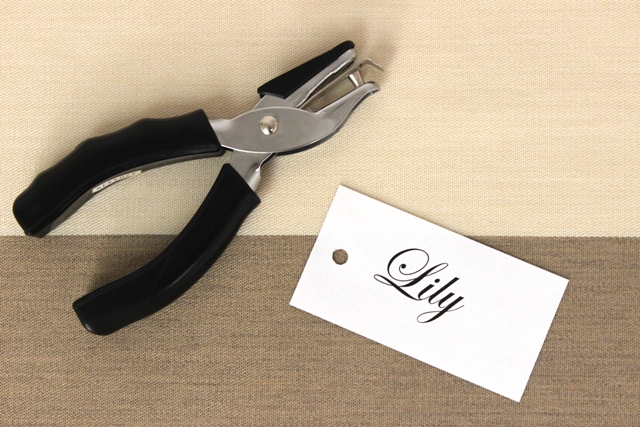 Take a hole puncher and punch a hole directly at the center of the left-hand edge of each place card.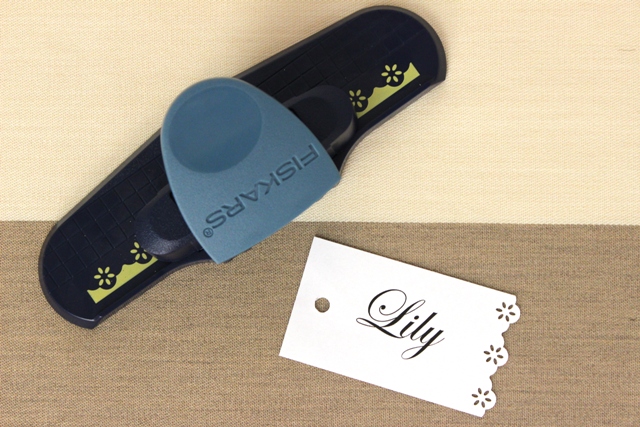 Using a border punch, punch a border along the right-hand edge of each place card.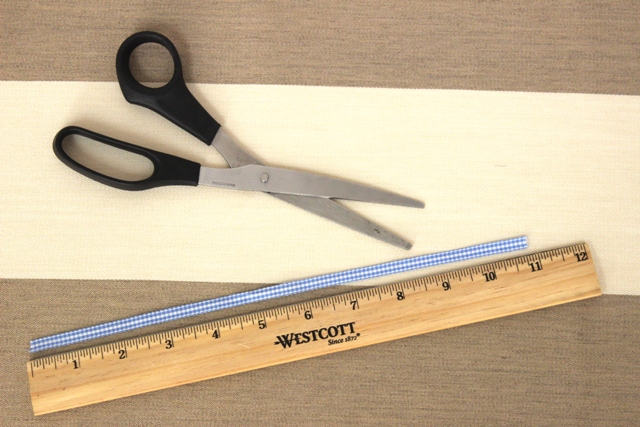 With a scissor, cut one piece of ribbon (about 11-12 inches long) for each card.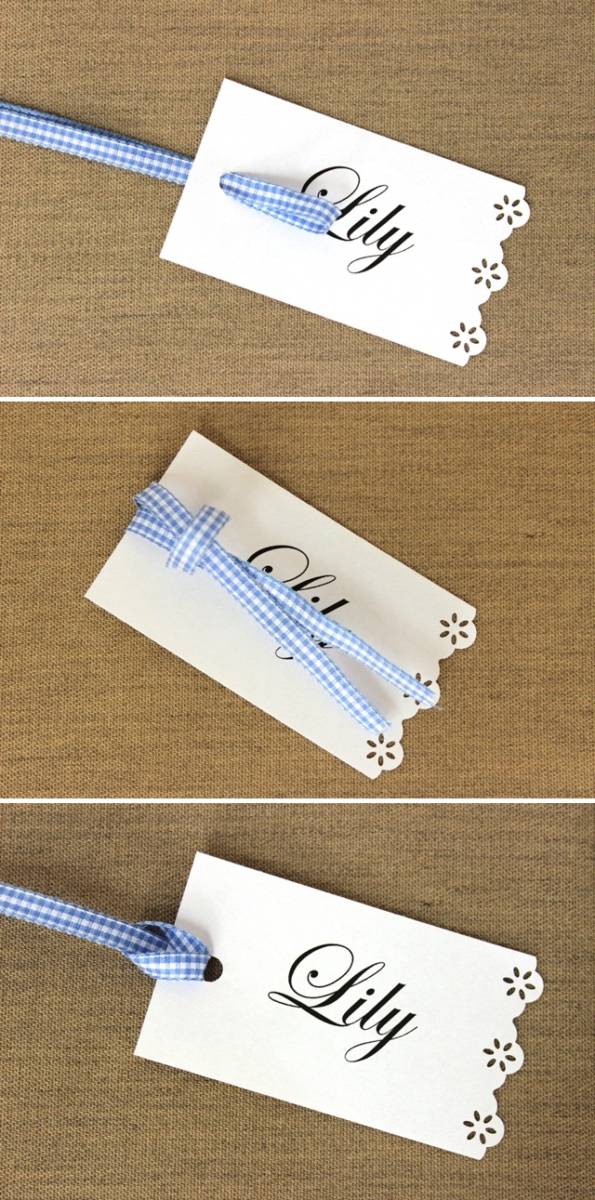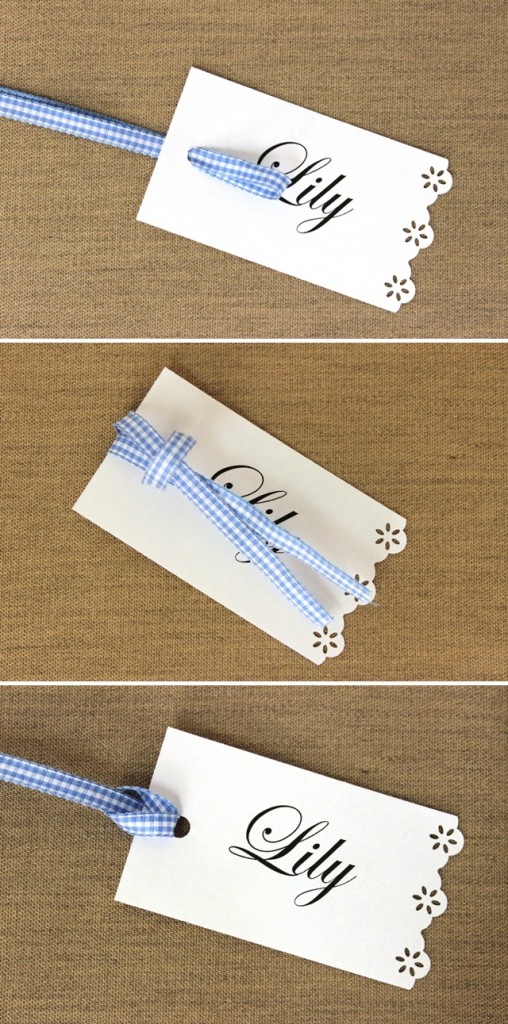 For each place card, take one piece of ribbon and fold it in half. To attach the ribbon to the card without making a knot, poke the folded end of the ribbon through the hole of the card. Open the folded end of the ribbon to create a loop, and then string the cut ends of the ribbon through the loop. Pull on the cut ends to tighten the ribbon.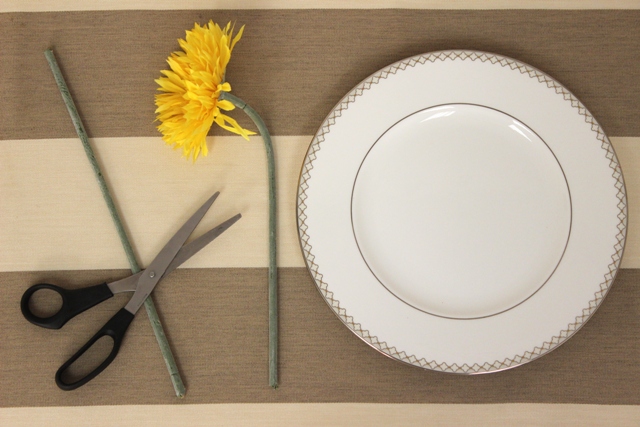 Now, take a single long-stemmed flower (fresh or silk) out of your bouquet. Trim the flower stem so that the flower is the same size as your guest's plate.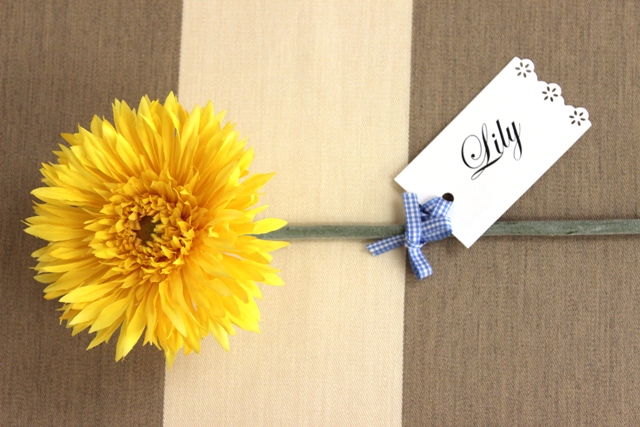 Taking the loose ends of the ribbon on the place card, tie the place card tightly to the stem of the flower. Your flower place card is complete! Place it on your guest's plate on top of a folded napkin for a ravishing presentation. Repeat step Nos. 6 and 7 for each place card.
These flower place cards don't just add show-stopping style and romance to your table décor; they also make beautiful and inexpensive takeaway gifts for your friends and family. And they're not just for fancy weddings, either. DIY flower place cards are perfect for a laid-back picnic, a backyard barbecue, or any outdoor soiree too!