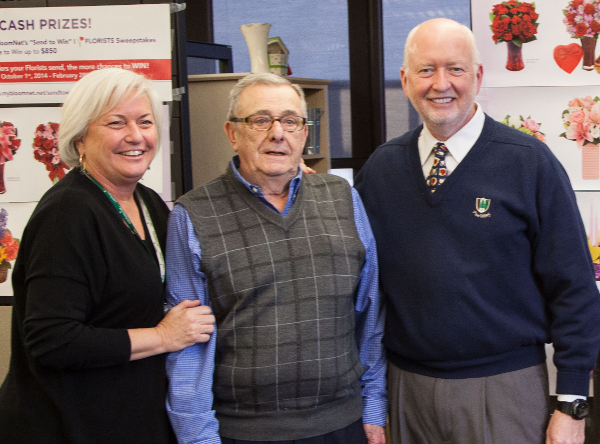 CARLE PLACE, N.Y. – Longtime Florist and Floral Expert Jerry Rosalia has worked at 1-800-Flowers.com for over 30 years and just celebrated his 60th Valentine's Day holiday. Of course this impressive achievement called for a celebration (and this blog post) in his honor. Jerry was born with a green thumb as a third generation florist growing up in Brooklyn, New York.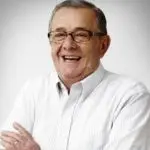 One of Jerry's favorite work quotes is one to live by:
"When you do something you love, you'll never work a day on your life."
At 83 years young, Jerry loves his job and has been a mentor, inspiration, and friend to all around him. With a smile on his face, Jerry continues to lend his floral expertise to florists around the country at BloomNet®, 1800Flowers' international floral wire service. You may also recognize Jerry as a contributing writer to this very blog as he lends his floral and plant knowledge to the public.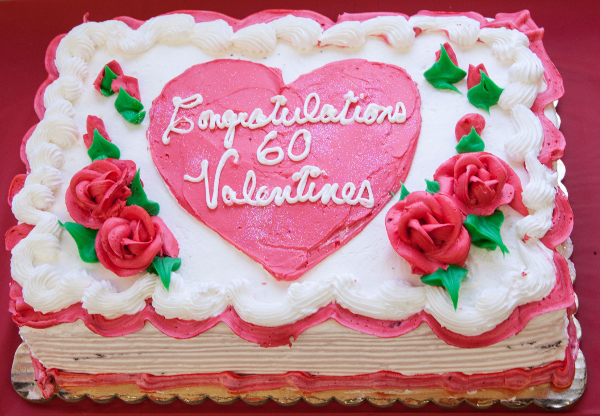 Congratulations, Jerry! Thank you for a job well done, and for being you!